The Best Performance Affiliate Marketing Networks
There are many types of affiliates and affiliate marketing programs to support their efforts. Affiliate networks, in recent years, are more and more often referred to as performance marketing networks because affiliates and publishers are rewarded based on their performance which is typically CPA, CPL, CPI, CPS, and revenue share.
Affiliate marketing is a subset of performance marketing i.e., performance marketing incorporates other performance-based marketing efforts besides affiliates. The reason that affiliate networks generally fall within the performance marketing realm is that the affiliate network also earns based on performance.
In other words, the merchant pays the network based on performance, so if the affiliates don't perform, then naturally the network doesn't deliver new business to the merchant, and no one makes any money.
In order for any marketing activity to be 'performance marketing' there has to be a way to track and analyze precise results in order to determine if the performance criteria have been met, such as a new lead, sign-up, purchase, etc. By tracking key parameters, and analyzing the data, strategies can be implemented to improve performance. At the end of the day, the merchant, the affiliate/performance network, and the affiliate all want to achieve the highest ROI possible.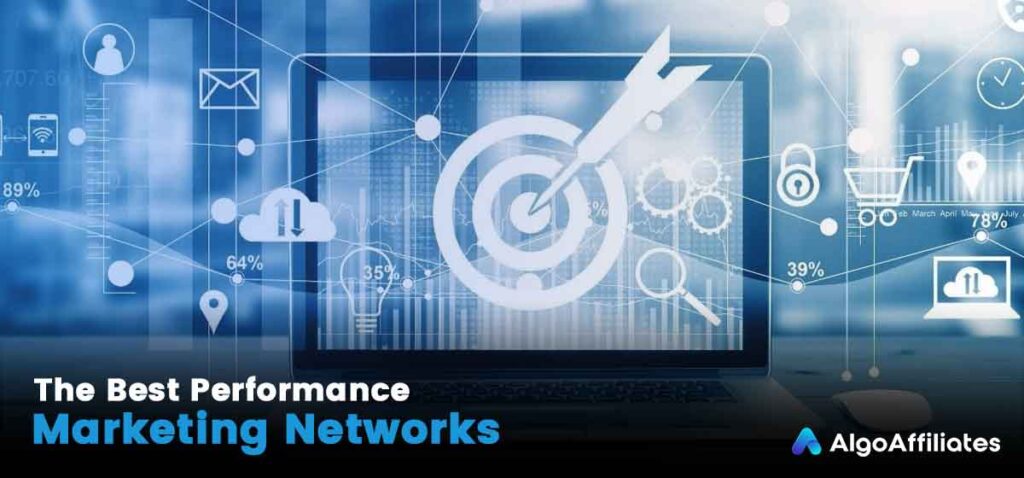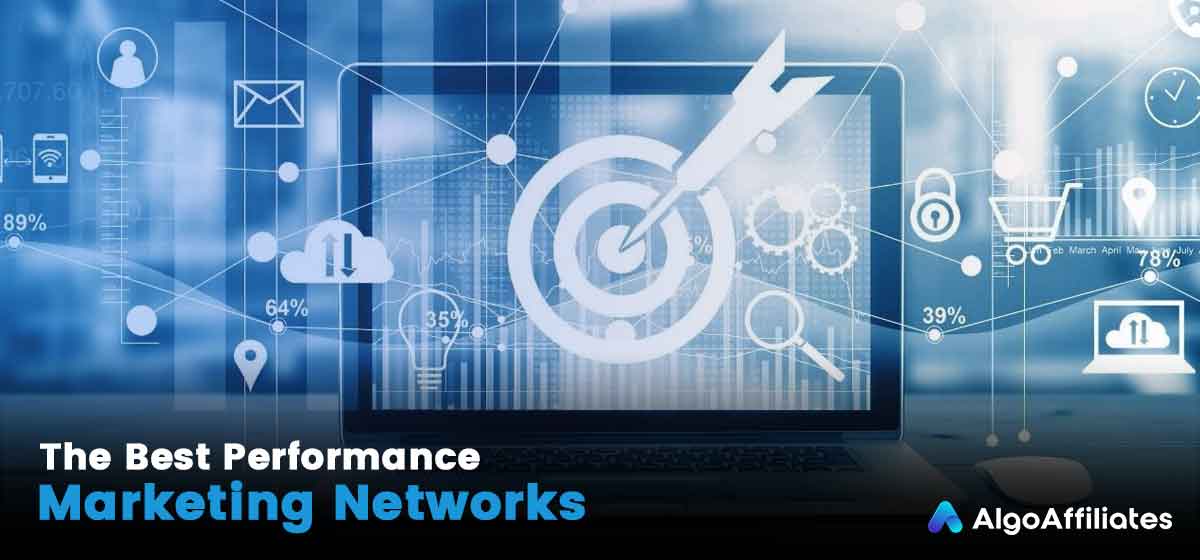 The Need for Performance Marketing Networks
Global ad spending across affiliate marketing efforts is estimated to hit $14 billion in 2022 and is expected to reach $15.7 billion by 2024. That demonstrates that performance marketing is growing in importance, with enterprise IT research firm Gartner identifying changes in response to consumer digital shopping trends. In their report, "How Consumer Shopping Habits Are Changing in Response to Inflation" they highlight how:
As average selling prices rise, consumers are purchasing less or walking away with fewer items for the same amount spent.
Consumers are now utilizing digital price comparison tools and digital coupon tracking to combat inflation.
Marketers must consider how to shift their digital marketing strategy to accommodate shifting consumer behaviors and new discounting tools.
The common goal for both the merchant and affiliate is ROI performance. Both parties want to make a profit and maximize their returns. With performance marketers prepared to take risks to promote a product or brand, in return for a commission based on their performance, it becomes a win-win situation.
The advertiser (merchant) gets more customers (that have met the predetermined criteria e.g., making a purchase) and the affiliate performance marketer gets rewarded with a commission.
Performance Marketing Networks FAQs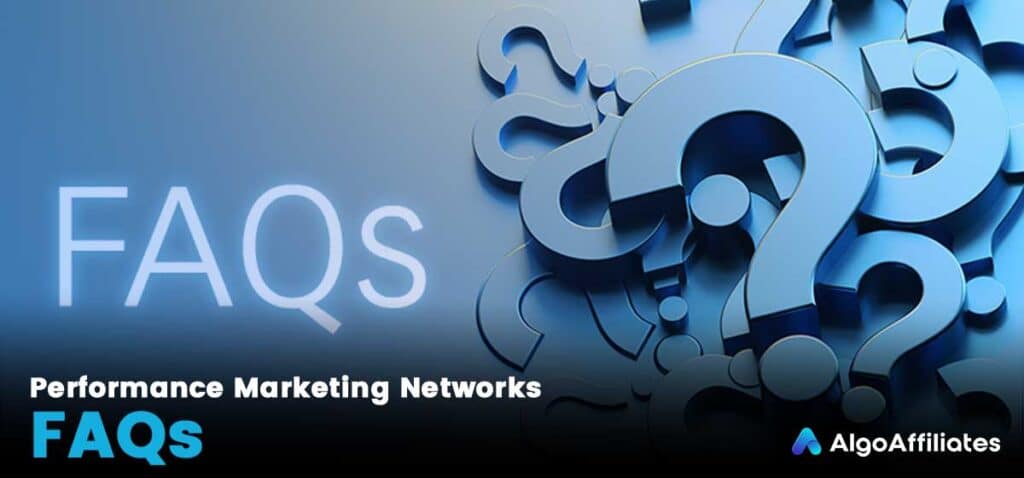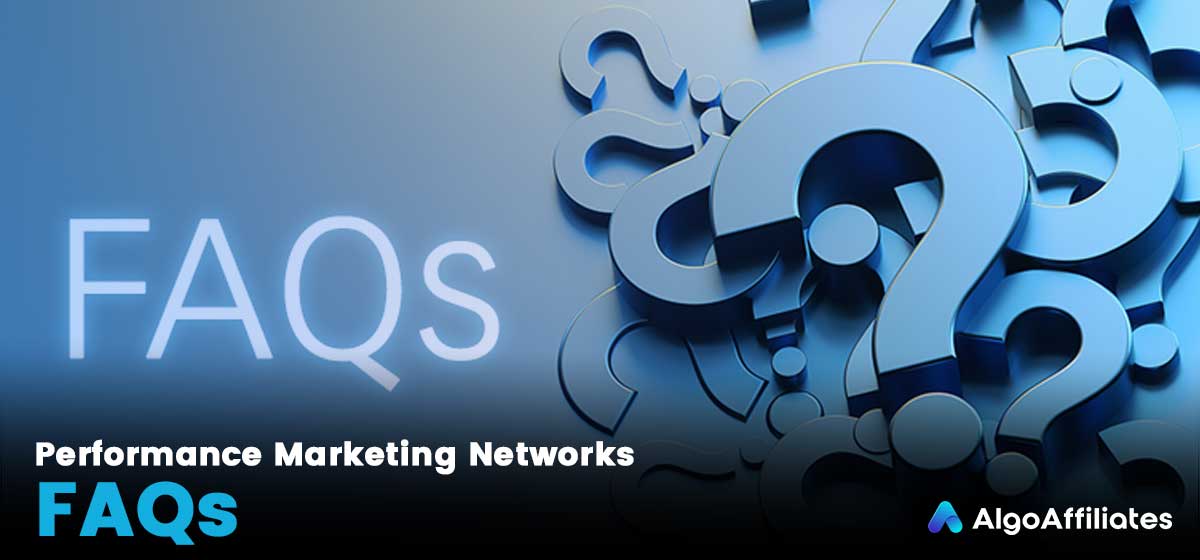 1.    What is Performance Marketing?
Performance marketing as a whole involves the marketing, advertising, and selling of products and services, where the merchant only pays for measurable results. This is why performance marketing is sometimes also referred to as pay-for-performance advertising. Performance marketing falls under the very broad digital marketing umbrella.

Within the category of performance, marketing is affiliate marketing, but it can extend to ad agencies, native ads, content marketing, social media, and SEM (Search Engine Marketing). One of the reasons for the rise in the demand for performance marketing is that brands want to ensure they are getting the maximum results for their marketing budgets.
In years gone by some of the most popular ad models were CPM and CPC.
The problem with these impressions and click models is it doesn't guarantee conversions. This means that brands spend their marketing budget and there is the potential for zero ROI. This is why performance marketing has taken center stage, as brands only pay for new potential customers, whether it be just leads or actual sales.
Technology has always been at the heart of performance marketing because all metrics and interactions of a customer from seeing the ad through to making a purchase need to be recorded and transformed into usable information. This information helps first and foremost to determine the performance of a campaign but also helps identify bottlenecks or other areas in the funnel that need optimization.
2.    How does affiliate marketing relate to performance marketing?
There are 2 basic pillars of online marketing, acquisition, and retention. Acquisition obviously focuses on acquiring new leads or customers. Retention is all about retaining customers and extracting the maximum value from them, often referred to as LTV (Lifetime value).
Based on these concepts, the affiliate performance marketer is focused on acquisition i.e., getting as many new potential customers to the door for the merchant and being converted into customers. In general, affiliates do not concern themselves with retention marketing, as it is the brand's responsibility what they will do with the customers moving forward.

However, in the case of an affiliate who earns an ongoing revenue share, they will want to know that the merchant is extracting maximum value so that they keep earning commissions, but the affiliate unfortunately has no control over this.
Affiliate marketing programs are a textbook example of performance marketing, where affiliates only earn a commission based on the performance of the traffic they send to the merchant. This is why the predominant earnings models for affiliates are CPA, CPL, CPS, CPI, etc.
3.    What is an example of a non-performance marketing channel or method?
An excellent example would be a brand paying a fixed fee for a banner ad on a particular website for some time. The website owner earns the fee no matter how well the ad performs for the brand. For the brand, they take a risk because whether they get 1 new customer or hundreds, they have paid a fixed amount.
4.    Are all Performance Marketing Networks the Same?
Performance marketing networks are not all created equal. Some focus on specific verticals or geolocations, while others are broader and more general. The basis of affiliate marketing always remains essentially the same, but it is the value-add tools, support, and services offered by these performance networks that allow them to distinguish themselves in a highly competitive marketplace.

Other differentiators that affiliate marketers should bear in mind are the payouts, conversion and EPC data, cookie duration, payment options, payment frequency, creatives, and other unique features that can distinguish one performance marketing network from another. Don't forget to read the affiliate agreement because often, it's the fine print that really differentiates how they work.
5.    Why do Brands need Performance Marketers?
Brands, even those of major multinationals, are under constant budget pressure to do more with less. With web and TV advertising getting more expensive, advertisers also rely on other avenues, such as influencer and affiliate marketing to talk directly to their target audience.
Large brands will implement a variety of marketing tactics and channels directly themselves or with the use of marketing and ad agencies, however, affiliates enable brands to extend their reach even further. Best of all, as already discussed, affiliate performance marketers only get paid what they deliver, so keeping to ROI goals for the brands becomes far more manageable and achievable.
The 10 Best Performance Marketing Networks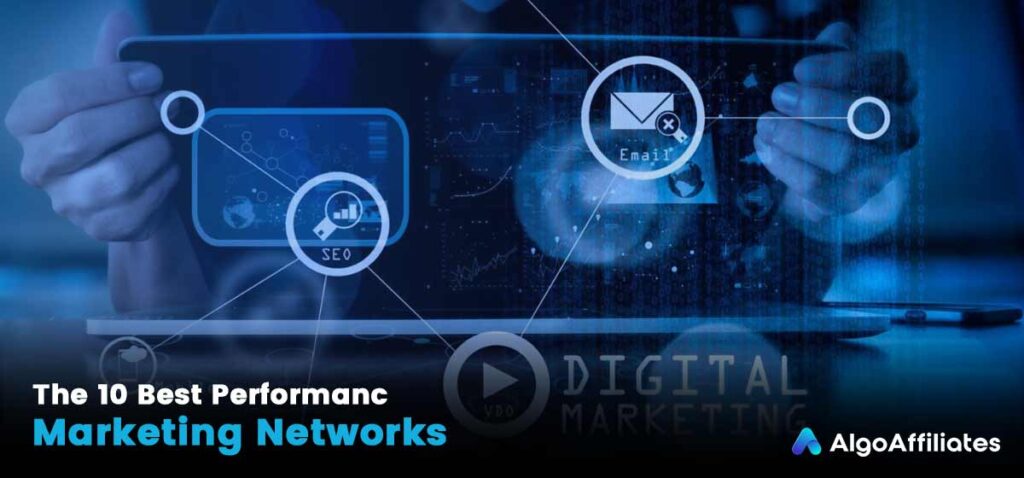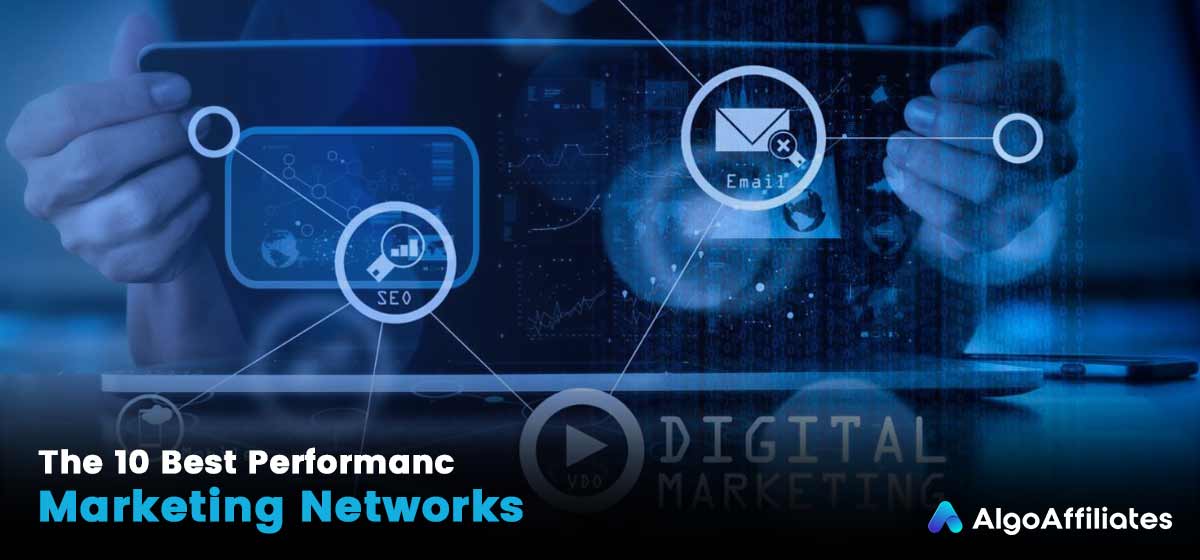 There is much that content creators, bloggers, and affiliate businesses can learn from working with a leading performance marketing network and its partner brands. The more you know, the better you can tailor your marketing and content to meet your performance objectives.

With a wide range of high-quality performance marketing networks to work with, you might want to bear the following in mind before choosing one (or more) to work with:
Has a strong focus on your subject or market
Good reviews from both new and long-term affiliates
Can demonstrate recent growth with brands and affiliates
Has a reliable and accurate affiliate platform
Availability of marketing materials, e.g., banners, landing pages, mailers, etc.
Capable affiliate managers that support their affiliates
1.  Algo-Affiliates Performance Marketing Network
Algo-Affiliates, has invested heavily in recent years to establish its footprint as a leading performance affiliate network. Through funnel optimization, a commitment to strong partnerships, and a focus on attention to detail, we understand the digital and data, but we also understand the value of building real-world, mutually beneficial relationships with all our partners.
Rewarded with a "2022 Top Affiliate Network Company" badge by BusinessofApps, we are noted for offering some of the highest EPCs and conversion rates, plus plenty of offers across a broad selection of markets, a wide range of promotional materials, and fine-tuned funnel options for advanced marketers.
All those features are packaged within a modern affiliate platform that is fast and easy to understand. We use an AI traffic monetization algorithm that powers our Smartlinks, delivering the most relevant and best-performing ads for your audience.

If you want to work with a true performance marketing network, where you will have access to thousands of high-converting offers and personalized support, then join Algo-Affiliates now, and let's achieve more together.
Key Categories/Niches at Algo-Affiliates:
Dating
Health & Wellness
Nutra
Coupons
Sweepstakes
Trading
And so much more…
2.    Toro Advertising Performance Marketing Network
Promising "affiliate marketing made easy," Toro is an award-winning affiliate network. It provides advanced targeting to maximize the right adverts for your audience, and real-time performance tracking and campaign optimization. To ensure affiliates can attain the maximum market reach, Toro covers all types of media, ad formats, and channels.

Toro Advertising has thousands of offers, including mobile Smartlinks for adult/dating, app/content downloads, video on demand, sports, and eBooks, all of which might appeal more to younger audiences, so if any of these niches are your focus area, then Toro might be the perfect performance marketing network for you.
3.    FlexOffers Performance Affiliate Marketing Network
FlexOffers is another giant in the performance marketing network space that has been around for over 15 years. FlexOffers has been voted as a top 10 affiliate network year after year, and in 2022 they made it into the top 5 of the MThink Blue Book Survey.
FlexOffers work with more than 10,000 merchants and over 65 agencies and networks. FlexOffers touts itself as the network of all networks by providing a one-stop solution for affiliates. This is illustrated by the fact that you can gain access to offers from other major networks like ShareASale, AWIN, Impact, and many others. Plus, FlexOffers has thousands of its own affiliate offers too.
As a performance network, it also offers access to content monetization solutions with an endless stream of fresh promotions, plus APIs, real-time reporting, as well as product and offer feeds to keep your audience interested.
As an affiliate, you might be put off by the transaction fees across their payment options, which can eat into the commissions of smaller publishers, and the lengthy times to pay. But with a strong focus on ease of use, these might be small issues that you can live with.

Some of the major verticals, with thousands of opportunities that FlexOffers has, include:
Automotive
Business
Careers
Clothing & Accessories
Consumer Electronics
Digital Products
Education
Energy
Entertainment
Financial Services
Health and Wellness
Travel
And much more…
4.    ShareASale Performance Affiliate Marketing Network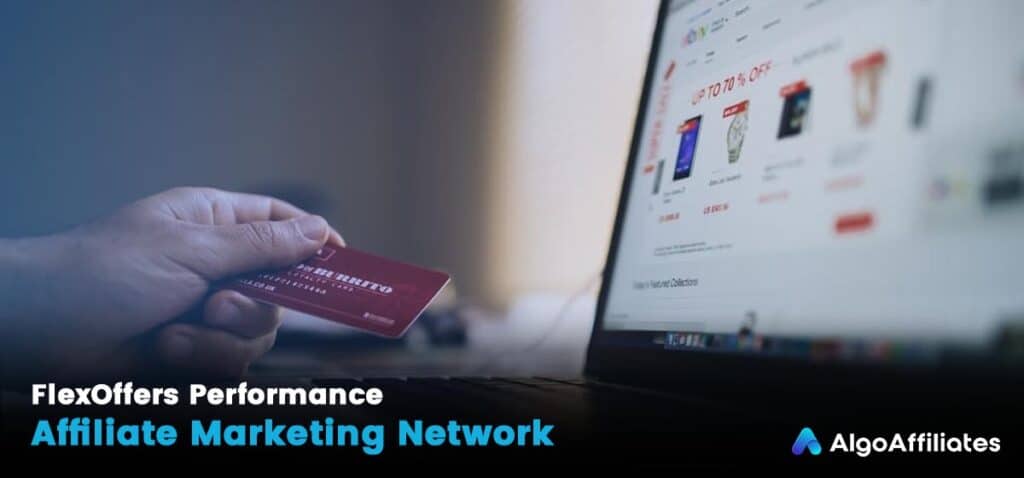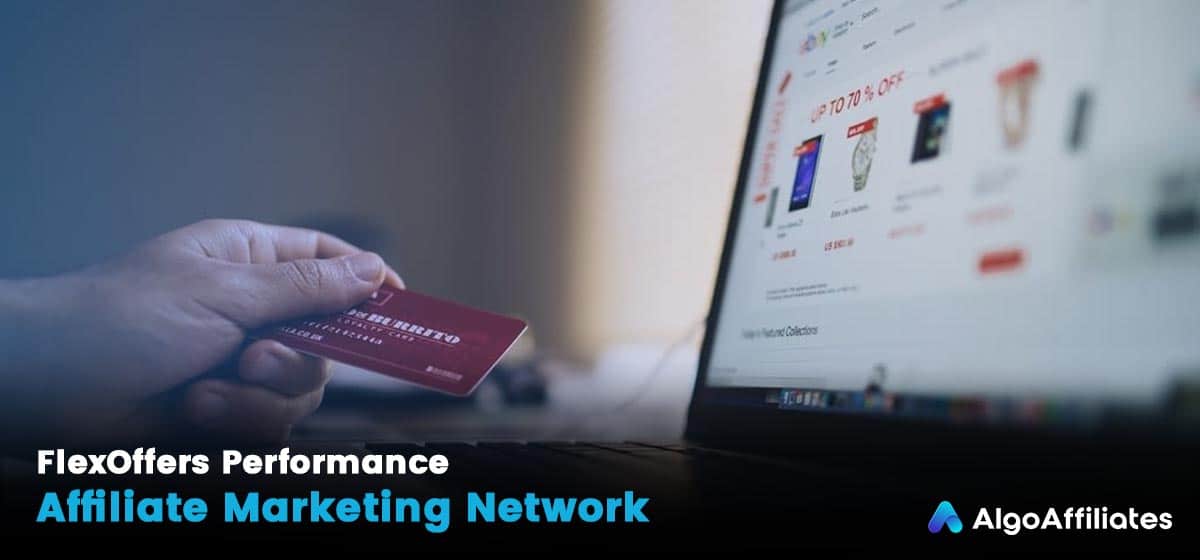 With over 20 years of experience as an affiliate marketing network, ShareASale (part of the Awin network) has 21,000+ merchants onboard for a truly gigantic portfolio of performance marketing offers.
In 2021, ShareASale paid out over $1.3 billion in affiliate commissions, which illustrates the sheer might of this performance marketing network.
ShareASale has a massive database of products split over 39 consumer categories, so there is something there for every affiliate and content creator. ShareASale has a robust media and tracking platform with detailed reporting, plus a range of technology solutions for their affiliates to tap into and get even more functionality.
To help you find the perfect programs and respective offers to promote amongst the thousands available to promote, ShareASale had a useful merchant search tool. The merchant search lets you filter based on various criteria to hone in on the ideal offers. There is also a marketing calendar with upcoming seasonal and holiday promotions.
Examples of the available categories through ShareASale:
Art/Music/Photography
Business
Clothing
Computers/Electronics
Education
Family
Financial
Freebies
Food/Drink
Health
Insurance
Web hosting
And so much more…
5.    JVZoo Affiliate Performance Marketing Network
Founded in 2011, JVZoo is a performance network that focuses on digital offers, such as selling apps, templates, emojis, and other creations for the mobile age. It offers a strong focus on ensuring everyone gets paid fast, a key factor for early-stage publishers and smaller content producers. With 100% automated payments, money moves quickly, and refunds are handled automatically.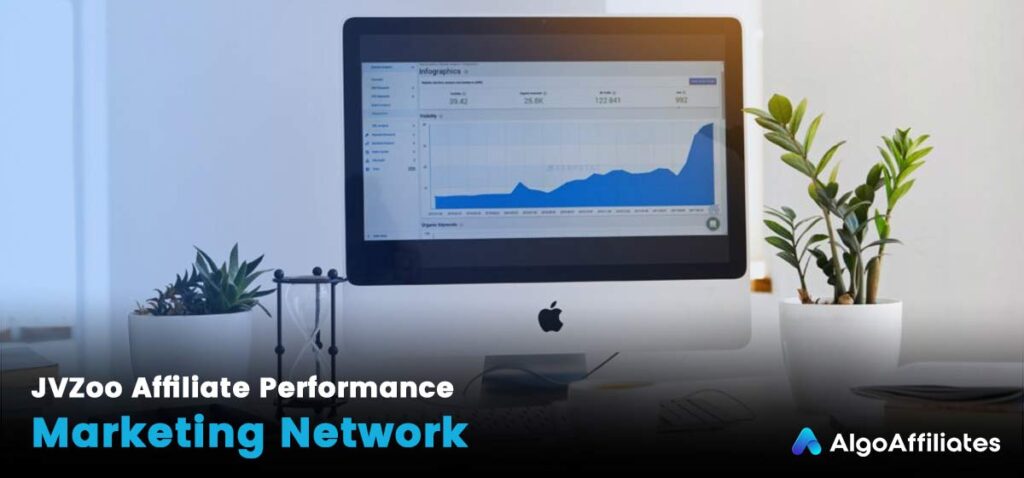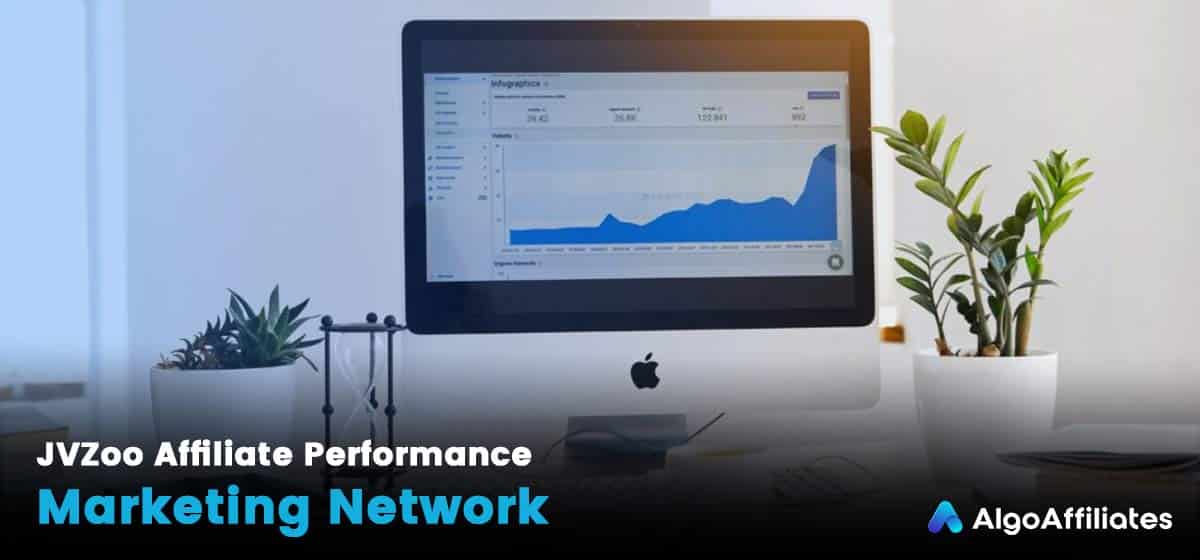 Beyond the usual performance marketing features of detailed real-time tracking, JVZoo offers an interesting list-building feature so you can see which of your audience are regular buyers. It also regularly shows its best-selling products to provide ideas of what sells, for example, software applications like easy video editing and creation tools.
The JVZoo portfolio of offers is split into more than 200 niches/categories and includes:
Software
Health & Fitness
Business
Self-development
Finance
E-commerce
And hundreds more…
Because pretty much anyone can set up an advertiser account and load up products, make sure to do your due diligence on the advertiser and their products, and don't assume JVZoo has vetted every advertiser and offer.
With such a large range of affiliate offers, there are varying commissions but in general commission rates range between 30%-70%, with some products offering up to 100% commissions. It is important to take note of each program and the terms and conditions of their respective offer as some may hold your commissions for up to 90 days.
6.    Impact.com Performance Marketing Network
Impact.com has deep roots in the digital marketing landscape as some of its founders were also involved in founding CJ affiliates over 20 years ago. Impact.com is way more than just an affiliate performance marketing network.
At the core of Impact.com is its partnerships management platform that extends beyond affiliate marketing and allows brands to manage everything from affiliate partnerships, ambassadors and influencers, sponsorships, B2B partnerships, and various others.
On the affiliate performance marketing network side of things, affiliates can find brands like Adidas, Airbnb, Lenovo, Fanatics, and hundreds more to promote. To boost your performance, Impact.com provides various cutting-edge monetization and analytics tools.
7.    Acceleration Partners Performance Affiliate Network
Looking to accelerate brand growth, Acceleration Partners offers affiliate, influencer, and other types of marketing. They manage affiliate programs for brands and offer content creation opportunities. This gives Acceleration more of a rounded offering than most affiliate programs, while still providing many of the traditional services for affiliates.
Acceleration Partners boasts some impressive numbers, which give you an indication of their strength in the performance marketing arena. Acceleration Partners generated 75 million conversions in 2021 that resulted in over $5.5 Bn in revenue for their advertisers.
Affiliates can search the 'affiliate verse' and find successful programs managed by Acceleration including Crocs, Noom, Helly Hansen, Lenovo, and many more. These can deliver more in the way of content and value, depending on your own audience, but are worth investigating and exploring as revenue boosters and ways to build relationships.
Some of the niches that Acceleration Partners focus on:
B2B
Finance
Health & Wellness
Technology
Retail
Travel
Plus, much more…
8.    Affiliate Future Performance Affiliate Marketing Network
Affiliate Future is a performance marketing network you might not be familiar with as they are not as big as some of the other networks mentioned thus far. However, with more than 2 decades of experience in the affiliate marketing arena, they know what they are doing, and do it well.
Affiliate Future works with fashion, home, beauty, food, travel, and related areas to create a focused program. The Affiliate Future platform provides access to over 600 advertisers from high-street brands to niche retailers, ideal for boutique, chic, and lifestyle blogs.
With a smart dashboard, all the information affiliates need is right up front, and Affiliate Future has a strong publisher team that works to boost the quality of content and the value of sales. Adding to their performance value, there are also partner days when advertisers and content creators can meet up to share ideas, and plans and build greater relationships. This goes to show that not everything in performance marketing needs to be tied to a screen or piece of AI code.
Some of the brands on offer through Affiliate Future:
Mercury Holidays
Fair FX
Singapore Airlines
Air Canada
Cathay Pacific
Bensons for Beds
Topdeck
Willian Hill
9.  CJ Affiliates Performance Marketing Network
Nothing highlights the value of affiliate marketing like a round of acquisitions. So, when digital marketing giant Publicis Sapient acquired CJ Affiliates in 2019 for $4.4 billion, plenty in the marketing and advertising worlds took note.
With the power of a digital marketing giant behind them, CJ Affiliates continues to deliver performance marketing solutions for brands and affiliates. And in November 2022, Publicis also acquired VIVnetworks to create what it claims is the world's biggest performance-driven affiliate company. They aim to integrate VIVnetworks's central European market focus with CJ Affiliates to extend their capabilities and range.
Business deals aside, CJ continues to be a major player in the affiliate marketplace, operating the marketing programs of many brands including eHarmony, Lacoste, Dell Computer, and many others. CJ generates over $16 Bn in revenue annually for their advertisers, so the potential to earn commissions with CJ is massive.
10.Ratuken Performance Marketing Network
Ratuken Advertising has undergone various name changes since its launch in 1996 and made waves in the affiliate world when it purchased LinkShare in 2005. Rakuten Advertising belongs to the Rakuten Group, which employs 28,000+ people across the globe and generated $15Bn in revenues in 2021-2022.
Crossing the boundaries of affiliate marketing and performance advertising, Ratuken Affiliate Marketing and Services has over 150,000 publishers, and a team of experts in network development to identify affiliates and improve their partner opportunities.
And, as with all good performance-focused organizations, they are never slowing down, with a constant focus on aspects of marketing such as "Evolving Channels & Customer Acquisition" to keep pushing the boundaries.
Some of the key niches they focus on are retail, D2C, finance, and travel. And here are some of the brands you can promote:
JetBlue Vacations
Sixt
Ecco
June Jacobs
Virgin Holidays
Sephora
Udemy
Plus, hundreds of others