Best Ways to Get Paid to Promote Products
Traditionally, influencers have based their content on trying specific products or experiences from brands in their niche. However, until an aspiring influencer has a large enough following, they won't get many sponsorships or samples to test and promote.
Once an influencer has a large enough audience, it can develop into an exciting career with strong returns, as they get paid to promote products to their followers.
Yet, for many smaller influencers, a more nuanced business strategy is to work with affiliate marketing programs and promote their products on your site in videos or alongside photos, driving more opportunities, and longer-term value through commissions, sales, and a more engaged audience.
How is influencing changing, and how can affiliate marketing help?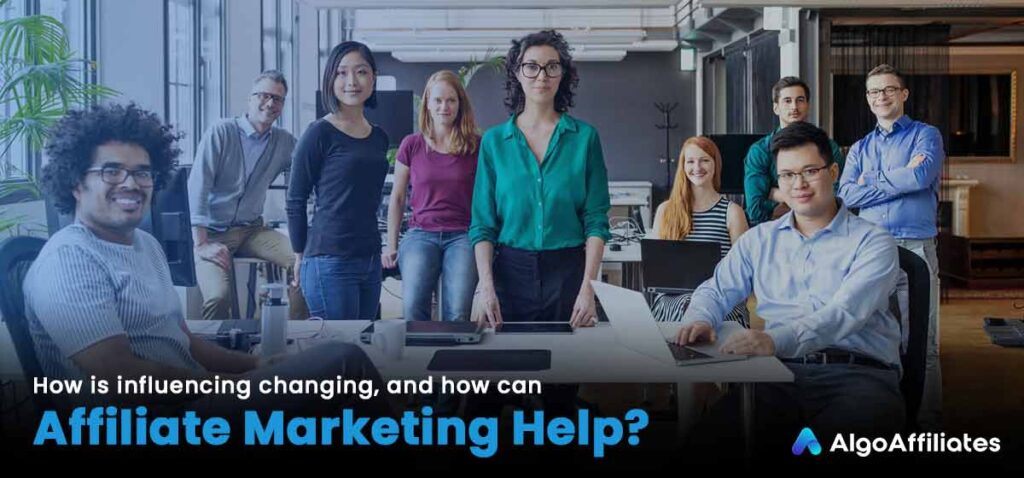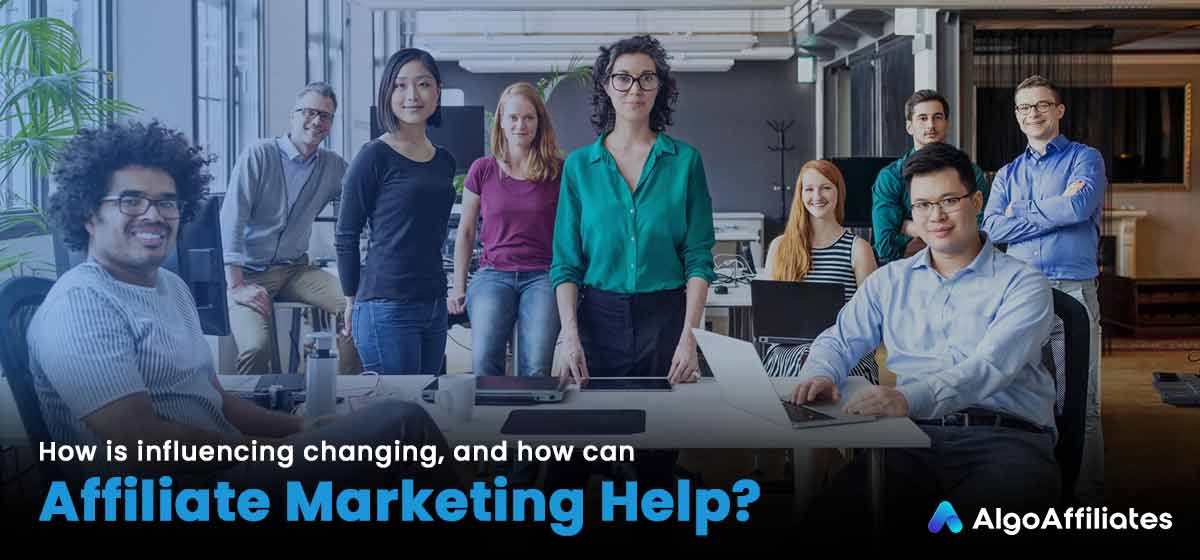 Influencer marketing is a booming digital business. Influencers with a sizeable social media following get paid big sums to promote and endorse products. That could be across YouTube, Instagram, Pinterest, Medium, TikTok, Twitter, blogs, or other platforms. And influencers with large or small audiences can also command a sizeable income by promoting products to their audience.

Typically, those products might cover a specific area of interest to them. Popular examples include:
Lifestyle-based influencers, from beauty and fashion to sportswear.
Practical influencers, promoting tools, finance products, or digital services.
Travel-based influencers that promote holidays, airlines, cruises, or specific destinations.
Parenting influencers, with the latest in toys, health, diet, and mom or child lifestyle.
There is a broad range of influencers, based on their size, but everyone starts off somewhere. Even smaller influencers with dedicated audiences can make a success of it but they will need to maximize their income. Sizes range from the:
Nano with up to 1,000 followers.
Micro with up to 100,000 followers.
Macro with up to 1 million followers.
Mega with over 1 million followers.
Macro and mega influencers can command a reasonable fee for promoting a single product. For most others, with serious competition in the main niches, the route to success is to find a fast-growing niche. Then, maximize your income across a range of methods beyond traditional influencing.
This can include:

Online advertising across videos, photos, or blog content.
Affiliate marketing to get more products in front of your audience.
Sponsorship of sites and specific content pieces.
Personal appearances at events.
Creating content about your influencer journey to sell.
Building your own brand and using that to resell items.
Creating your own products or content to sell.
The focus of this article is the use of affiliate marketing for influencers. Affiliate offers provide the fastest route to a revenue stream for both budding and booming influencers.
Affiliate marketing programs are easy to sign up for. They enable influencers to place ads and promote relevant products that will be of interest to their audience.
If an influencer finds that a particular affiliate offers works well, they can use it beyond just one post or video and can generate repeat sales. Be sure to check out the FAQ at the bottom for more details on affiliate marketing, and how influencers can leverage affiliate marketing programs.
20 Best Ways to Get Paid to Promote Products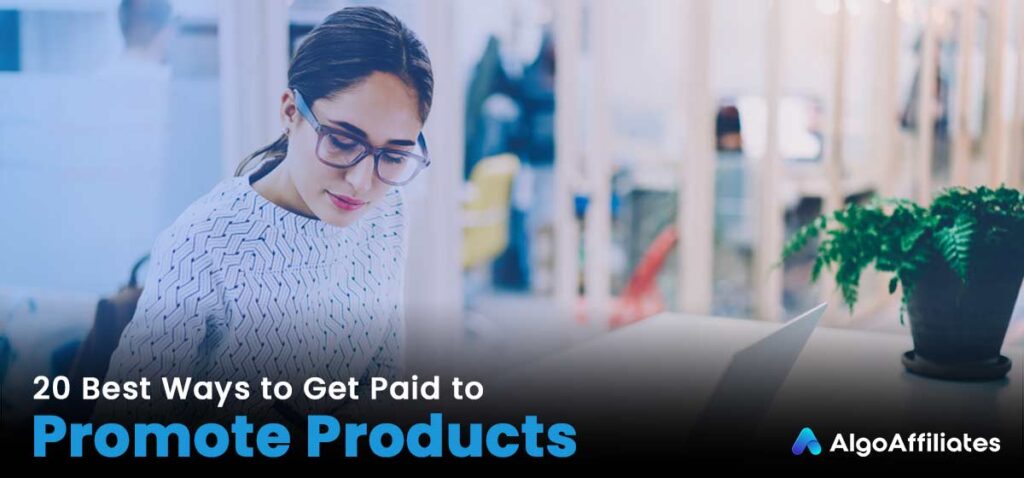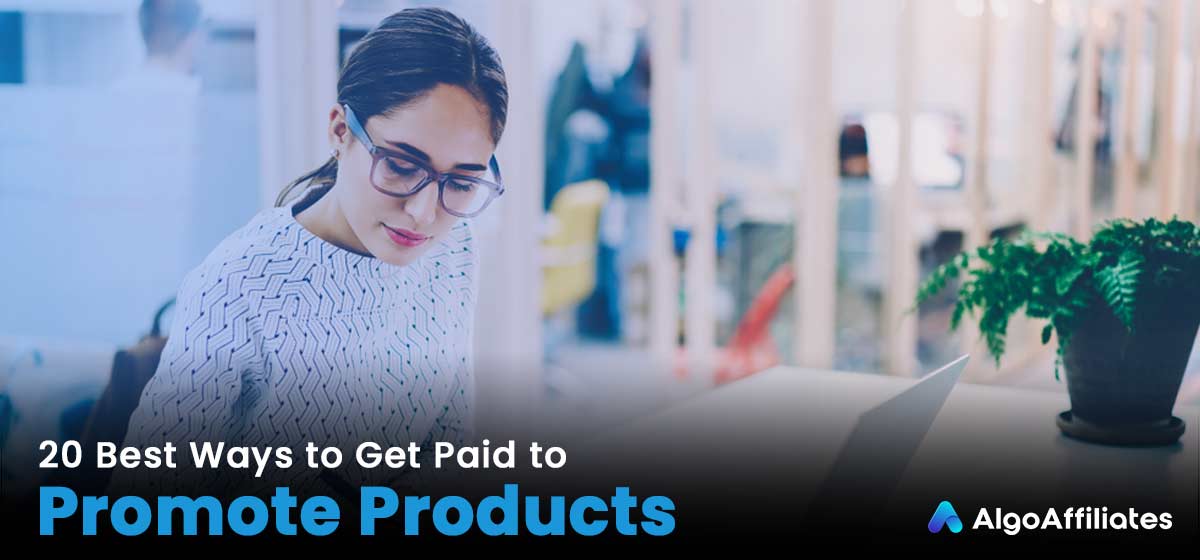 From novice to up-and-running expert influencers, anyone can make use of affiliate marketing programs to launch or bolster their income. By promoting a wider range of products to their audience, you can benefit from recurring revenue, always up-to-date adverts for new products, and a range of offers that affiliate programs offer.
Each program will have its specific deals. Some will have fixed percentage rewards on sales, whereas others provide recurring rewards for subscriptions, while some (notably luxury products, or finance and investments) offer potentially huge returns per sale.
Key factors to look out for when choosing an affiliate program:

Cookie duration (how long you get the reward for any affiliate advert).
Payment terms (including minimum payout and frequency of payment, typically monthly).
Fees (some affiliate programs require a fee to join).
Accreditation (some affiliate programs require a certain audience size).
Without further ado, let's dive into 20 lucrative affiliate marketing niches…
1.    Health and Wellness Affiliate Marketing Programs for Influencers
Even before the internet, health was the biggest market for TV shopping channels, with infomercials, and advertorials in magazines. That trend continues today with a market worth over $3 trillion. Plenty of influencers work hard to promote the latest in nutraceuticals (MarketHealth), anti-aging creams (AntiAging Beauty Zone), vitality pills (Vitamin Shoppe), and all-natural products (Pure Formulas).
Beyond traditional health products, there are many high-profile health-related marketing affiliates that cross many niches. These include promoting smart mattresses (AmeriSleep), digital health monitors (FitBit), diet and weigh loss  (Noom), and many other products that an influencer might want to add to their product roster.
With such a variety of products, influencers can take their pick of those that will appeal most to their audience and hit the right point in terms of reward. Be it generating a few high-value sales or lots of small but sweet sales.

2.    Finance Affiliate Marketing Programs for Influencers
Finance might be more of a niche influencer area compared to health and beauty. But the outsized payments and rewards, especially if you have several whales (high-value customers) among your audience can deliver huge rewards. Considering that alone, the Instagram influencer marketing market was valued at $13.8 billion in 2021, you can see there is great scope to get paid to promote products.
The finance market for influencers and affiliates stretches from traditional big-brand services like American Express to up and coming Challenger banks (Revolut) and insurers (Lemonade).
All of these financial services providers need to compete furiously online to grow, so are very influencer and affiliate friendly. If you explore further, there are large numbers of credit rating (Credit Karma) loan and credit card brands also looking for representation.
See the Crypto Affiliate section below for the new generation of finance offerings. But there is still a huge audience for money saving, investment, and sending money around the world where people will look for the best deals and can rely on influencers for solid advice.

3.    Business Services Affiliate Marketing Programs for Influencers
With endless startups and growing businesses looking for advice and platforms, there are plenty of company, corporate or enterprise-experienced influencers who have been there and done that.
Many research/advisory companies charge large sums for business advice, making it a $150 billion market, so influencers can gain a following through authoritative content.
Influencers are happy to use their influence and advice to highlight the latest productivity and IT services, as well as business products. All are aimed at helping companies be more efficient and productive in navigating these competitive times.
A hot topic for all companies is IT security (Perimeter 81), protecting their users, devices, and cloud infrastructure from the growing security threats. More practical business solutions come in the form of Outgrow which helps firms develop fun content strategies. And there are services like iSpring that provide business e-learning and training to boost workers' skills and abilities.

Whatever business market an influencer is focused on, there is a range of targeted or ancillary services that can deliver recurring revenue through affiliate subscriptions or high-value income through the growing adoption of cloud, SaaS, or utility services.
4.    Retail Affiliate Marketing Programs for Influencers
Retail is a useful catch-all for any influencer with gaps in their portfolio and benefits from massive brand recognition. Amazon Associates sells pretty much everything with up to 10% commissions. It has a strong affiliate program with many offers, seasonal deals, and adverts aimed at helping affiliates make money, with a focus on Amazon Prime Day, Cyber Monday, and many more events.
If you are trying to avoid the ubiquity of Amazon then you can make use of affiliate marketing services like Algo-Affiliates. We have over 1,500 high converting offers available at any time. These can be limited to the specific topic you are an influencer in – or cover a wider range to generate revenue beyond the typical products you promote as an influencer.

At Algo Affiliates we have several tools to track and boost your revenue. Rather than just seeing what works with the latest Amazon (or other retail) offers, take a look at our eCommerce offers to find the perfect products to complement your influencer offerings.
5.    Sports Affiliate Marketing Programs for Influencers
From following your favorite sports teams across the major or minor leagues, to discussing global power brands like the Yankees, Barcelona FC, and Manchester United. There is a great deal of money to be made in being associated with the sports market.
From the latest controversies to massive events like the Olympics or FIFA World Cup, there is an endless calendar of events. Sporting influencers have a wide variety of products to tap into from team strips (Online Sports) to health apparel (Under Armour).
Sports influencers can discuss the latest technologies and accessories (GoPro cameras for extreme sports fans) or tickets (Prime Sports) to top events, all of which attract sizeable commissions for influencers. However, with every team or star having a huge following, you need to find an early niche or have decent brand power to stand out in this crowded market.
6.    Gaming Affiliate Marketing Programs for Influencers
Video games are a huge business, with esports tournaments creating a $1 billion industry. Influencers can stream their gaming sessions, can talk about upcoming titles or technology, relying on their own skills or ability to communicate to a global audience. There are already legendary influencers like PewDiePie, apparently worth some $40+ million, but there is plenty of room for more as new games and markets emerge.

Influencers can leverage video game affiliate marketing programs to create value and broaden their topics. The likes of NVIDIA power the majority of gaming PCs with their costly graphics cards, while ASUS sells high-power Wi-Fi routers for better gaming performance. And gamers like their comforts, with SecretLab's gaming chairs being a popular choice.
Gaming influencers can also rely on Amazon Associates to develop revenue from the latest games and services, and the regular cycle of insanely popular console launches. The key to being a successful gaming influencer is to be up-to-the-second on a game or platform you love and deliver your content with enthusiasm as if your followers are in the room with you.
7.    Photography Affiliate Marketing Programs For Influencers
From classic film cameras to the latest DSLRs and mobile device photography, there is a huge demand both for advice on taking better photos and sharing imagery. From nature to urban scenes, classic vehicles to aviation in action, photography has become more accessible and a topic of great discussion.
Influencers can focus on a broad range of areas, from using one specific model of camera, to drone photography, getting the best out of mobile cameras, and many more. They can also benefit from affiliate marketing to bring in revenue streams. That can cover digital camera stores (Focus Camera), software and tools (Adobe), or selling drones for photography (DJI).
And with more smartphones capable of producing great shots, influencers can promote the latest models, either through service providers (AT&T) or upcoming phone brands (OnePlus) that want to challenge the likes of Apple and Samsung. Add in the timeless value of photo printing services like Canvas on Demand, and there are many ways to boost your photographic influencer income by getting paid to promote products through affiliate marketing.
8.    Travel Affiliate Marketing Programs For Influencers
Travel influencers were another of the original boom markets, showing off the world and glamorous events to people who couldn't be there. During COVID lockdowns, virtual travel created another wave of interest. With the world open for travel, people want new or exciting destinations, with influencers primed to cover them, from untouched gems in their area to the next big resort.
Leading travel influencers get not just money but great experiences from their sponsors, but there isn't much of a long tail for smaller or newer influencers.
So, affiliate marketing can fill the gap until you grow your audience, and the money starts coming in. From the all-in-one groups like Expedia, flights (SkyScanner) or appeal to the cruising market (Cruise Direct), there are plenty to choose from.
Also, travel influencers can round out their marketing offering with luggage affiliate programs (LuggagePros). They can encourage people to take out travel insurance (InsureMyTrip) and encourage people off the beaten track (Kayak) with rarer destinations.
To make a difference in the travel influencer market, influencers can look at green and eco-friendly travel, and ecotourism where people do good during their vacation. Or encourage staycations and promote local destinations or events.
9.    Television Affiliate Marketing Programs For Influencers
Talking about televisions might be headache-inducing for some with all the acronyms and standards. But for others, it is a profitable and exciting area for influencers with new TV models being released all the time, the constant push for higher-definition screens, better image quality and smarter features.
Influencers can promote the latest TVs in partnership with the big brands but can also benefit from affiliate marketing for home entertainment systems, projectors, and speakers, all the way down to cables, storage, and media.
Best Buy's affiliate is a good place to start for big screens and home entertainment, with Amazon Associates always a good backup. Below the big ticket items, there are a number of content services (Hulu) and devices (Roku) to promote through affiliate programs.
Entertainment influencers need to keep up with the technology and the experience they deliver to customers. Helping them find bargains during the Black Friday and New Year sales will also prove a valuable service, something affiliating marketing programs are primed to support.
10.Crypto Affiliate Marketing Programs For Influencers
The rise of cryptocurrencies and other digital finance initiatives is fertile ground for influencers. There is a huge market looking beyond traditional finance, and while you have to be careful about promoting products correctly, crypto is a booming market.
There is a fast-growing number of firms selling and exchanging crypto (Coinbase), NFTs, and other digital offerings. The AI Art Shop is one way to get into the non-fungible tokens (NFTs) art world, and there are a growing number of other outlets for new digital concepts.
You need to know what you are talking about when it comes to crypto (see what happened to Kim Kardashian and her crypto efforts that fell afoul of the SEC). So, take a careful approach in promoting these to your audience, and be careful what you say, avoiding the grandiose and marketing promises.
11.Fashion Affiliate Marketing Programs For Influencers
Online fashion is a fast and furious marketplace with traditional retailers fighting it out with online-only brands. Influencers can sway seasonal trends with their choices or bring a niche brand to fame (briefly) with affiliate programs to bring in a steady revenue stream.
From global names like Hugo Boss to modern online brands like Pretty Little Things, there are a huge number of affiliate programs to add as you discuss new trends or dig into retro classics. Alongside fashion, there is an endless supply of accessories from ReBag that offers bags, shoes, and accessories to Jimmy Choo's amazing lineup of shoes.
Fashion is a hot niche to earn from by promoting products, and with some creativity and the right affiliate offers, it can prove to be highly profitable.
12.Smart Home Affiliate Marketing Programs For Influencers
Leaving DIY in its wake, smart home technology is a great way for a new generation of influencers to highlight the power of smart home and AI solutions for better living. With most sold at reasonable prices, they make a great way for people to build up their smart home over time, and there are many trends and innovations for influencers to discuss.
Backing up influencer content, affiliate programs can provide income and promote impressive new products like Philips Hue lighting, and smart home security through GetKuna. Or, you can go through DIY stores like Lowe's, or Amazon Associates (owner of the Ring and Roomba brands) to access a raft of products from various brands to meet all budgets.
13.Dating Affiliate Marketing Programs For Influencers
Dating remains a booming online market, and influencers are out there sharing stories and tips on how to find "the one" or whatever people need from the dating scene. As an influencer, dating can be one of the harder areas to generate an income from, but there are many services that offer affiliate marketing programs to deliver a revenue stream.
Market leader eHarmony offers a 30% commission per membership signup, and influencers can go up and down the dating niches from Silver Singles to uniform dating sites like Military Cupid to help people find love online.
14.Education Affiliate Marketing Programs for Influencers
Helping people learn is a noble influencer market, and there are plenty of online schools and services out there that offer affiliate marketing benefits to help promote themselves. Influencers might talk about the benefits of learning or specific digital or practical skills, as well as the politics of education. It is estimated that affiliates brought revenue worth $250 billion to this booming niche in 2020.
Education never stops and LinkedIn Learning has a great offering, while Udemy offers over 150,000 courses across all subjects. They and other affiliate programs offer a percentage of subscription sign-ups, and whatever topic or age group, there are many global or local affiliate programs available.
15.Coupon Affiliate Marketing Programs for Influencers
Couponing is big business, and far from the small change that most people think they can save. Influencers like Coupon Cutie have helped shoppers save millions of dollars, and there is always room for fresh influencer blood in the e-shopping aisles.
Making money from money-off coupons may seem odd, but it's a successful niche for many. Affiliate programs including market leaders like Coupons.com can help influencers find deals for their audience with minimal fuss. And as that audience grows the modest sums from coupon affiliates can soon add up.
Just imagine, instead of getting paid to promote products, you will get paid to promote ways for people to save money, and everyone wants a great deal.
16.Art Affiliate Marketing Programs for Influencers
Switching back up to high-ticket items, art may be highly subjective, but there are still plenty of influencers trying to read the market. And many affiliate programs help artists grow and provide them with a broader audience.
For budding artists and creators, Etsy offers a powerful platform with affiliates getting a cut of sales. Creative Market helps people sell their photos, art, stock art, and other digital creations, while ArtFinder caters toward more high-end art and, across all budgets but heading north of many $1000s.
17.Book Affiliate Marketing Programs for Influencers
With thousands of new books launched every day, this is a staggering market that is ripe territory to get paid to promote a product. Influencers can find the latest gems or classics in fiction, historical, biography, factual, and other types of writing to promote with their audience.
Traditional outlets like Barnes & Noble offer an affiliate program to help highlight the latest books, while Second Sale can help your audience find second-hand books easily, while you earn money too.
18.Gift Basket Affiliate Marketing Programs for Influencers
As people run out of present ideas across families and friends over the years, gift baskets are on the rise as an impressive and flexible way to provide a variety of treats. They are something almost any influencer can refer to when talking about seasonal or smart gifts, whatever their typical audience and subject.
For US influencers, Harryanddavid.com offers an affiliate program that delivers gorgeous looking delivers for any occasion. While Hampers.com offers a similar service for the UK market, and there are many more gift basket affiliate programs to find out there.
19.Cooking Affiliate Marketing Programs For Influencers
Chefs and home cooks the world over are a great audience for influencers to talk to about the latest in ingredients, meal, and kitchen technology trends. Affiliate programs are available for all areas of the kitchen, from  Le Creuset for their legendary kitchenware brand to Zwilling for high-quality knives and accessories.
For quality or niche ingredients, there is a huge number of affiliate opportunities, for example,  Stonewall Kitchens provides homemade Jams and Chutneys, while Lakoniko provides high-quality olive oils. And they can all play a part in an influencer's culinary adventures.
20.Pet Affiliate Marketing Programs For Influencers
Pets are not only a never-ending source of love, but they also provide inspiration for influencers to discuss as pet and pet-care trends evolve. From the basics of pet supplies (PetCo) to VetShop for health products, there is a wide range of stores covering most breeds and markets.
With gadgets like the Whistle pet GPS tracker or the PetCube play and monitoring technology, there is a wide range of high-end items too. And you can also help protect your audiences' pets with PetPlan insurance or similar affiliate offerings.
Frequently Asked Questions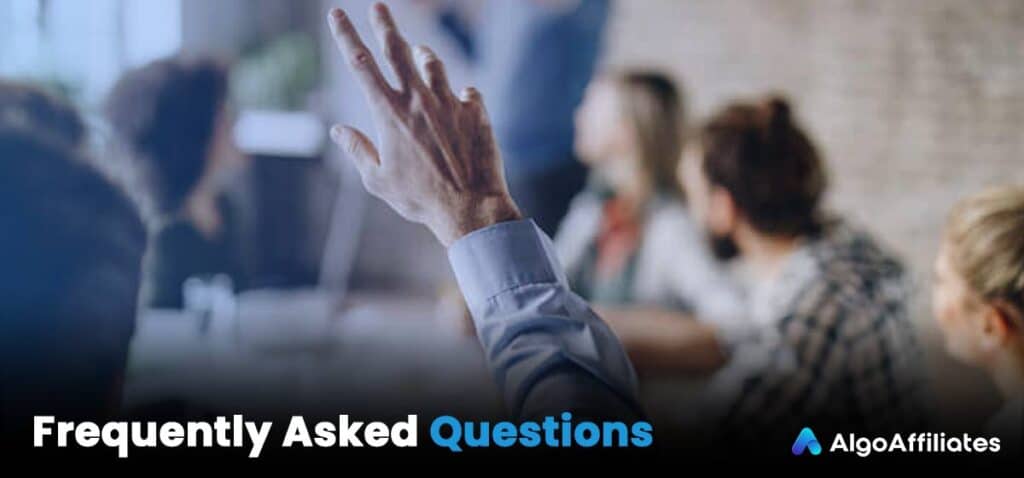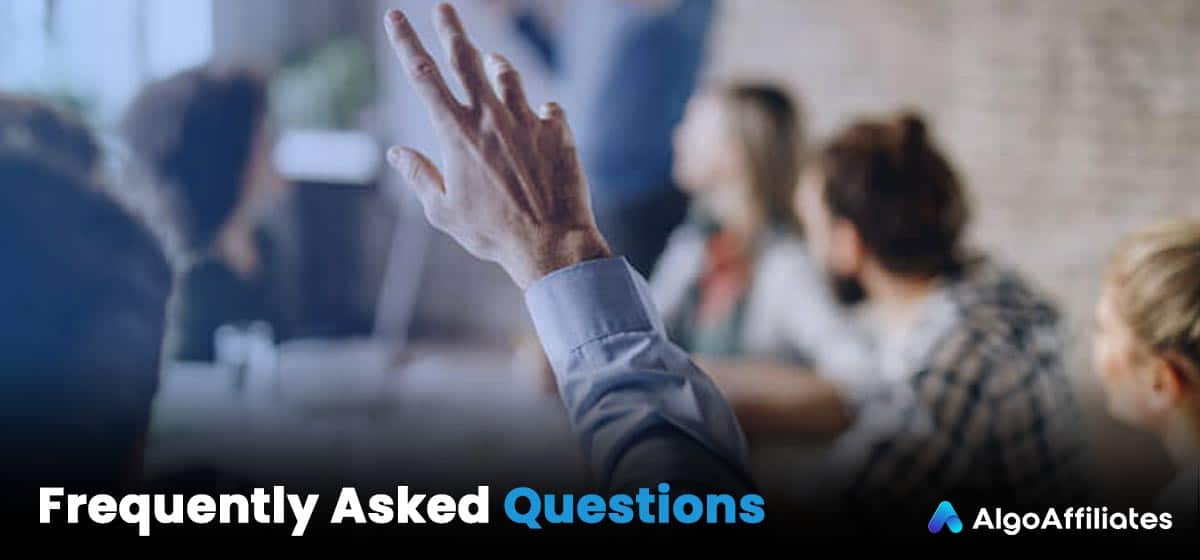 1.    How do affiliate programs work?
An affiliate program is essentially a referral system where a 3rd party (affiliate, publisher, influencer) promotes a product and earns a commission when the referral completed a certain task. The task could be as simple as providing their email address, registering for an account, or making a purchase.
Affiliate programs are the intermediary between the advertiser (merchant) and the affiliate marketer. The affiliate program manages various processes that make it easier for bloggers, content creators, and even companies in related markets to promote and advertise products.
In essence, an influencer can get paid to promote products through their social media channels and get a share of the proceeds from each purchase or subscription.
The affiliate program provides a unique link or code that influencers can put in their content. Commissions can range from around 5% of each sale, or $10 per subscription, but they can rocket up to $100s and $1000s depending on the product and the scale of the affiliate marketing program. Many programs offer rolling bonuses so high-performing affiliates get extra rewards.
2.    How do I apply for an affiliate marketing program?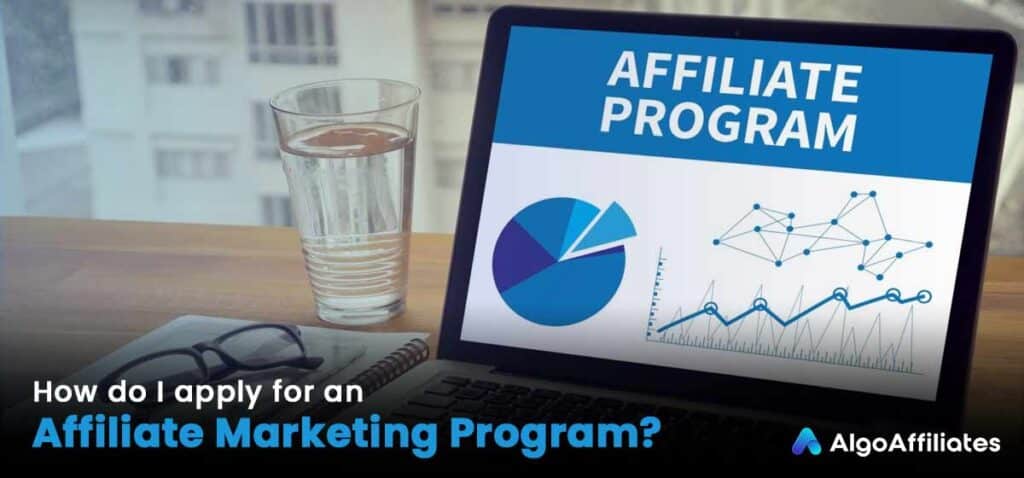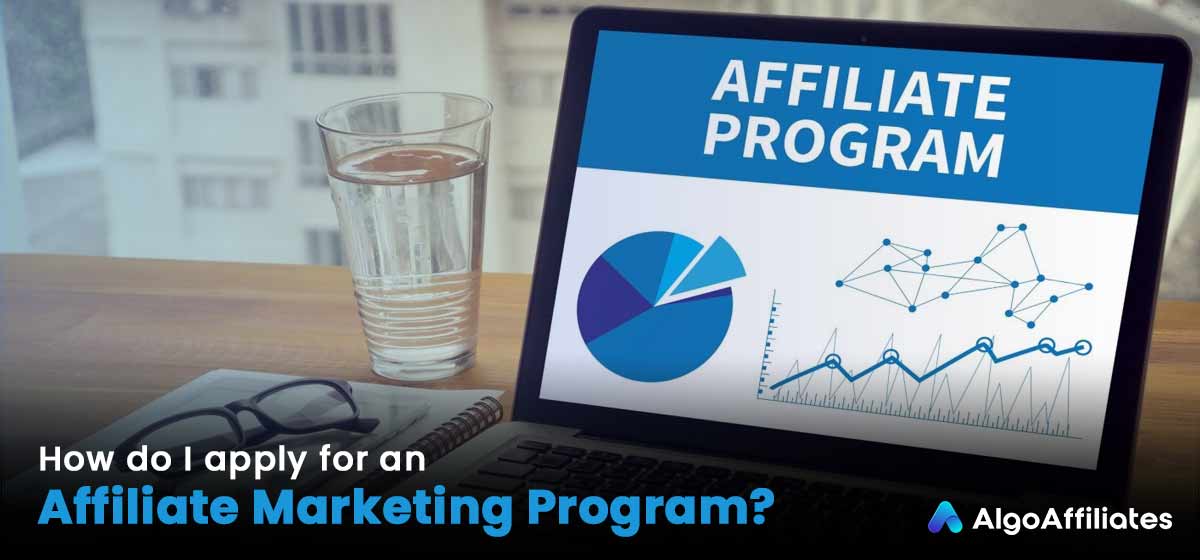 Some companies run their own affiliate programs directly within their own business. Usually, at the bottom of their home page, or on the resources tab, will be a link to a sign-up page.
On the other hand, there are affiliate networks that partner with many advertisers to provide a centralized hub of offers across a variety of niches. Algo-Affiliates is a leading affiliate marketing network. We make it easy for companies without the resources to run their own program, to benefit from our experience of working with many brands and crunching the data to deliver smart marketing insights and the best deals.
From the influencer's perspective, this is more useful as these affiliate networks like Algo-Affiliates have 100s and even 1,000s of brands and products that they can promote on their site and in their content.
3.    What is the difference between influencer marketing and affiliate marketing?
Affiliate marketing is focused on using various marketing, advertising, and traffic generation strategies to generate web traffic that can be sent to a merchant in the hopes they complete an action or make a purchase. The affiliate is paid a commission based on performance.
Influencer marketing involves a person (the influencer) building a following on social media and then companies and brands pay the influencer to promote their product or service to their followers. Often the influencer is paid a once of promotion fee. In some cases, it might involve a commission.
4.    Are there any affiliate rules I should look out for?
The golden rule of business is to read the fine print. This means when entering into any partnership agreement like joining an affiliate program, make sure to read the terms and conditions to understand exactly what is allowed and what is not.
For example, some affiliate marketing programs do not allow affiliates to compete against the brand with PPC ads. There may be specific terminology that you can and cannot use to describe and market a product. For example, with finance affiliate offers, you cannot use terms like "make money fast" or "no risk."
If you are ever in doubt, reach out to your affiliate manager and get their input. This will save you any potential frustration further down the road if there are any issues and avoid violating any terms and conditions.
5.    What are the best affiliate marketing programs for influencers?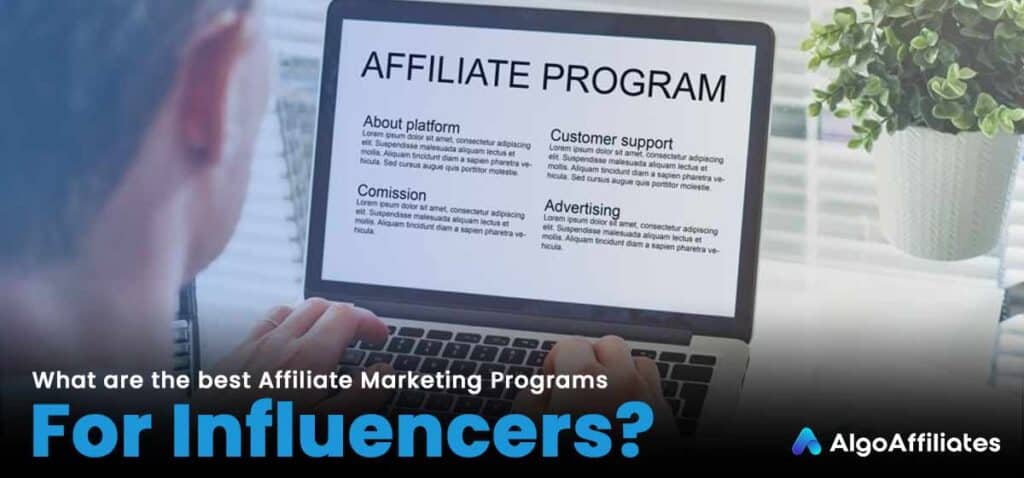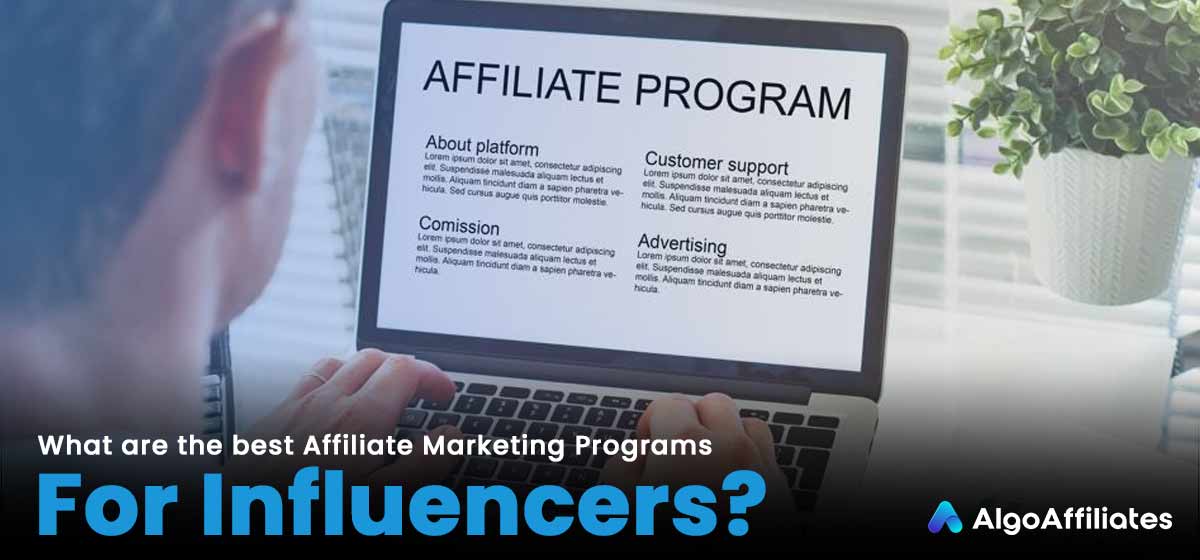 Influencers who are not that keen to get into the technology behind their influencer or affiliate deals will want a program that delivers the most products and adverts with the least fuss. On the flip side, there are highly sophisticated affiliate marketing programs that can refine their offerings and smartly deliver the latest products for high-impact results. Test and try a range of affiliate marketing programs to find those that deliver the best results over time.