Affiliate marketing is one of the best ways to increase your income and generate more revenue from your website or social media presence. However, there are quite a few misconceptions regarding affiliate marketing, with many people thinking that all they have to do is to join the highest paying affiliate program, and then rake in the commissions.
However, there are a number of different caveats that you need to know about, especially the terms and conditions specified by the program. The highest paying affiliate programs sometimes only work with experienced performance marketers, and if you really want to drive commissions, it's important that you understand the different marketing channels and methods that are allowed by the program.
One of the biggest decisions that you will have to make is related to selecting an affiliate program or network. New affiliate marketers tend to jump the gun and just opt for the highest paying affiliate programs without even comparing them properly or determining if the offers are viable.
This often turns into a problem over time, so it's recommended that you understand the basics and then decide which affiliate program to join. Some of the highest paying affiliate programs usually have very few barriers to entry, but if you are unable to make enough sales, you might not be able to get a decent commission.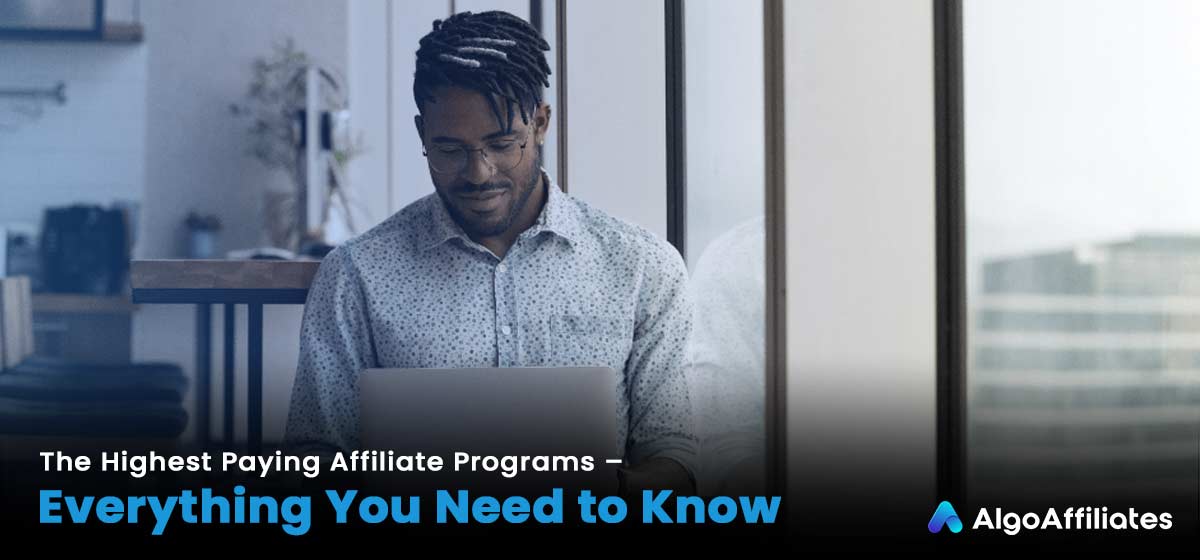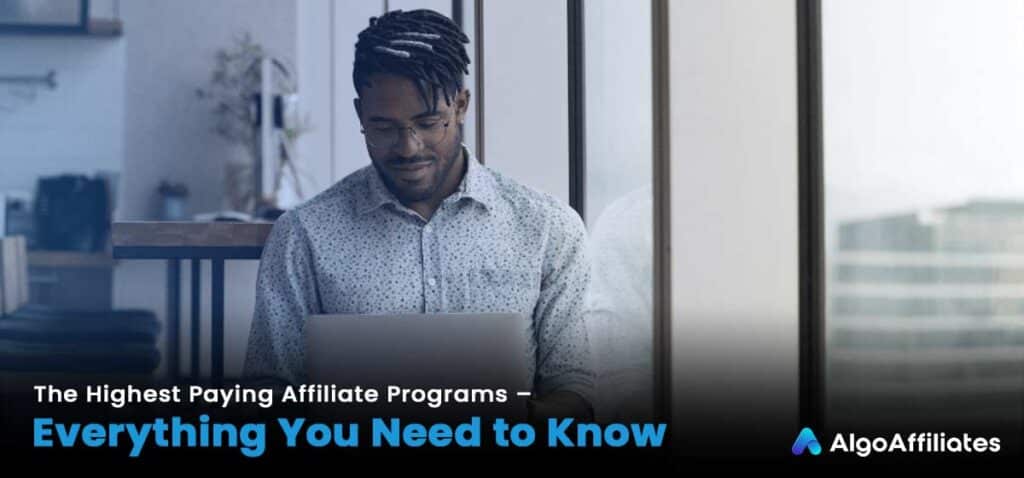 What Are the Highest Paying Affiliate Programs?
There is no single definition for the highest paying affiliate programs. These programs are (also known as high ticket affiliate programs) and the bottom line is that they pay handsome commissions for each referral.
The highest paying affiliate programs often feature merchants that offer expensive products and services. This essentially means large ticket sales, and as such, this leads to higher commissions. Payouts can easily range from $500-1000 or even more yet despite the attractive earning potential, you will need to remember that you will need to put the effort in to generate leads that convert into sales for such high commissions. 
A wide variety of products are advertised through the highest paying affiliate programs such as gambling offers, enterprise software, finance products, and high-ticket affiliate coaching. To succeed in generating sales with these products, a super affiliate will need to ensure that they are an influential voice in the industry and can be trusted. Due to this reason, most super affiliates focus on just a limited number of products or niches. In this way, they are able to focus on building themselves as an authority that offers quality information, value, and service to ensure that the sale is closed. 
It is worth noting that the actual commission amount offered by the highest paying affiliate programs should not be viewed in isolation. What this means is you must factor in things like conversion rates, cookie expiration (cookie window), EPCs, payout schedules, and more.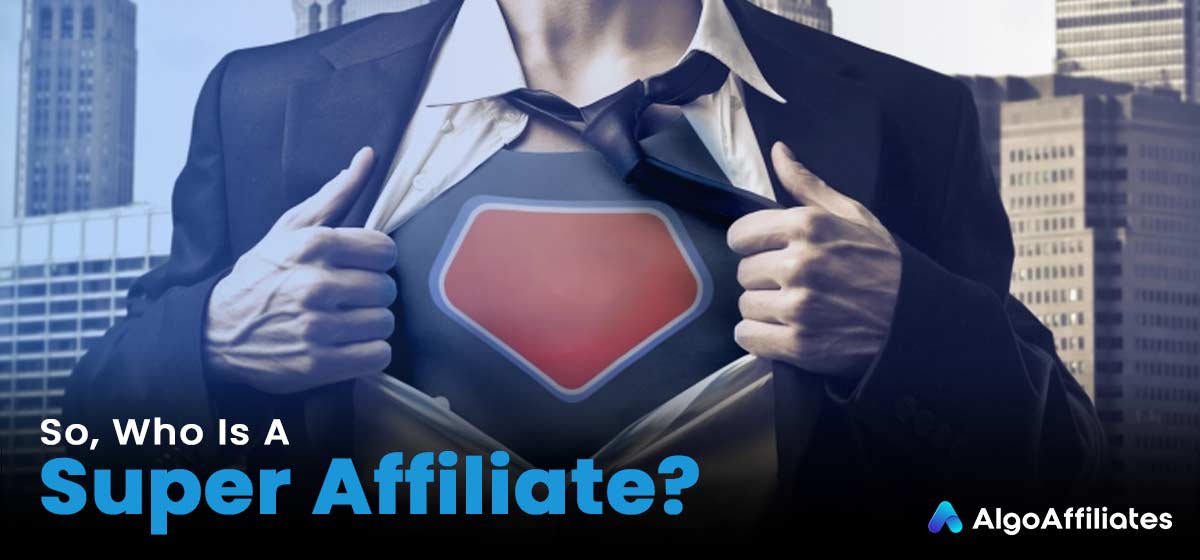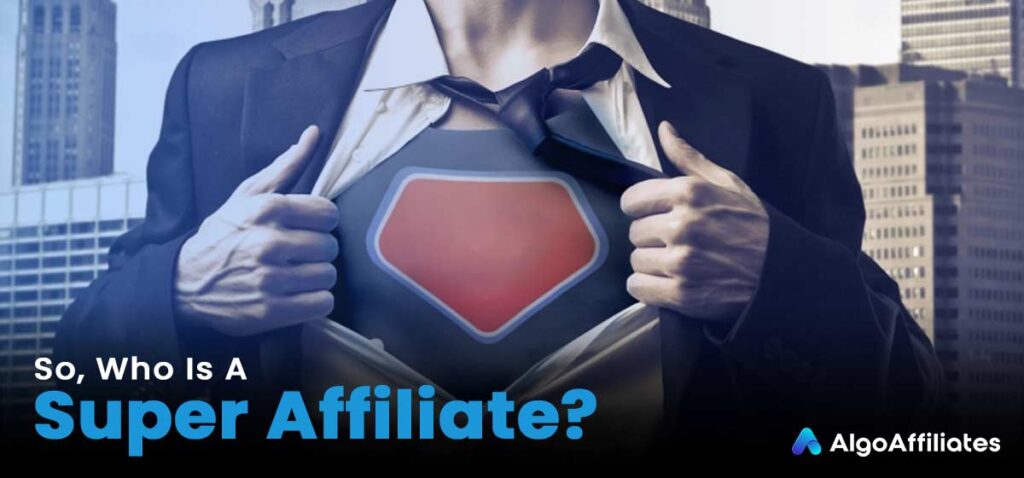 So, Who Is A Super Affiliate?
Super affiliates often have quite successful careers in affiliate marketing and generally, they deal with the highest paying programs and make significant earnings from their sales. Most of the super affiliates specialize in a specific niche, and their profits can easily equal that of the combined earnings of several smaller affiliate marketers put together. It's quite common for super affiliates to make 6 or even 7 figure commissions. 
One of the things that super affiliates do to achieve success is signing up with the right affiliate programs or networks that give them the opportunity to access high-ticket products and services. And we made it easier for you to do the same! Simply keep reading for some more information that will help you choose the right affiliate network along with some tips to help you promote high-ticket products with great success. 
How to Get Started With the Highest Paying Affiliate Programs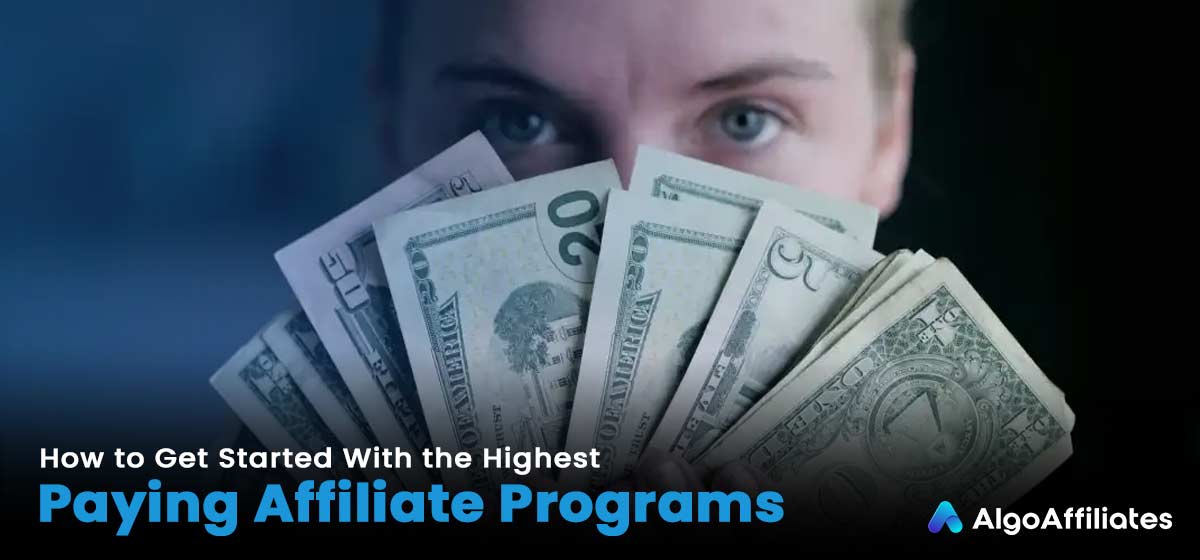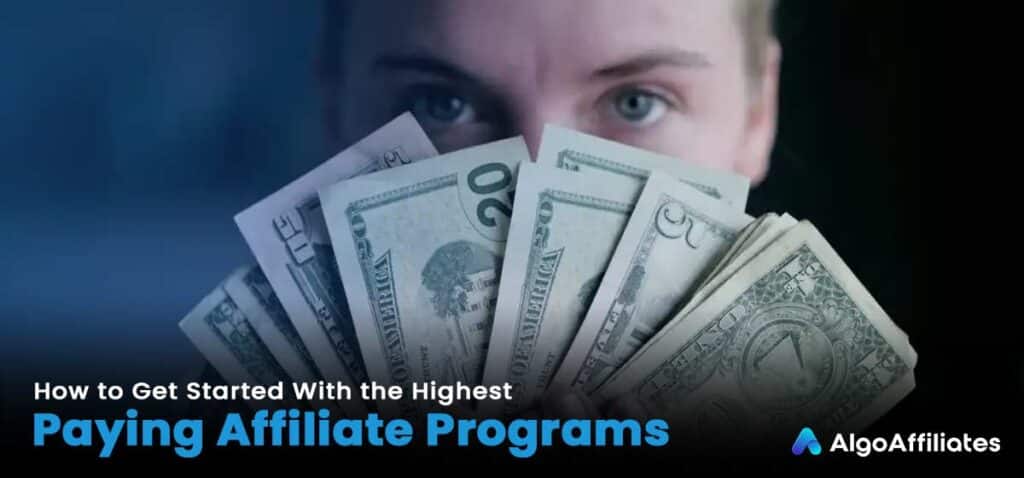 You will need some help along with tips and tricks if you want to start and succeed with high-paying affiliate programs. It's obvious that the strategy for these programs will differ greatly from the strategies employed for small-ticket programs. As an affiliate marketer, if you are serious about making money and becoming a super affiliate, you will need to step up your game for the highest paying affiliate programs. 
The first thing that you need to do is choose the right program or network. Making this choice will largely determine whether or not you become a super affiliate. In case you decide to work with multiple programs simultaneously, the task will become increasingly complex and as such, it's advisable to start with just one program or network at least in the beginning. Based on this, it makes more sense to join an affiliate network as opposed to an affiliate program. 
Most affiliate networks, particularly the reputed ones, allow you to choose from a range of affiliate offers. You can be assured that all the merchants have been verified and you don't need to worry about being scammed or having been left without any payment for all your hard work. 
An affiliate network will give you access to a wide range of offers and niches and the network does a lot of the heavy lifting for you. You also don't need to worry about managing things with many affiliate programs and platforms as well as payments from multiple programs. The network is essentially a one-stop solution for all your needs as an affiliate. 
If you are interested in accessing a range of high ticket offers, then Algo-Affiliates is home to some of the best and highest paying merchants across the globe with plenty of high-quality marketing material. It also has an AI-powered optimization tool that can help you drive up conversions. If you are serious about becoming a super affiliate, your first choice should be Algo-Affiliates.  
How too Choose Ideal Highest Paying Affiliate Program?
As mentioned above, choosing the right affiliate program will be the determining factor in your success as it will have the most impact on your future results. 
The best and easiest way is to select a program that you know has worked for others in the past. You also need to consider your audience and think about the kind of products that have worked for the audience in the past. If a product works for others, then it may also work for you, especially if the product has excellent reviews and is practically "self-selling".
The next point worth noting is that the factor that sets the highest paying programs apart from average ones is the advertised product. You need to look at the product carefully when determining the right program and must decide if it is a viable option for your audience.
For example, if you already own a website that offers information about top-selling vacuum cleaners, it makes no sense for you to start promoting jewelry products. Also, keep in mind that there are no specific rules as only you are the one who best understands your audience. Giving them the information and products that interest them will be key to your success. 
Here are a few tips to help you choose the ideal product:
Is the product popular?

You need to ensure that the product in question has a significant market and is popular among audiences before joining any program. Some merchants offer higher commissions because they know how difficult it is to sell their products. Avoid such products as a program may not be worth it even if it pays lucratively if the product is too difficult to sell. Check the product's reviews online and determine if other affiliates have been successful with it or not before signing up for an affiliate program. This is even more crucial if you have chosen a difficult niche.

Is the product of high quality?

You must also keep in mind that becoming an affiliate for a specific product gives others the impression that you have in a way partnered with the company behind the product. As such, it's important to ensure that you only choose products that are of high quality and won't harm your reputation. Your reputation is the most important asset that you have as a super affiliate. Thus, choosing a poor deal may cause distrust among your audience and harm your business prospects. To become a super affiliate with the highest paying programs, you need to think about long-term sustainability and must choose only high-quality products. If the products chosen by you are of poor quality, you may end up switching offers regularly to maintain your commissions which is time-consuming and harms your reputation. 

Is the product a legal burden?

You also need to be wary about the legal requirements behind high-end products and affiliate programs. Some affiliate programs have to adhere to strict laws and regulations when it comes to certain products and services. Always check whether the program of your choice requires you to adhere to specific laws or legal regulations, and this is especially important if you are just starting out. There is no purpose for example to try and encourage your audience to sign up with a leading forex broker when the broker does not offer their services to traders in specific countries.
Does the product offer multiple ways to earn?
You also need to check if you can earn in multiple ways from the same product. The highest paying affiliate programs tend to stand out through lucrative commissions, tier commissions, and recurring monthly commissions. Check the options that are available from the programs you intend to join and determine if they are profitable enough for you.
In addition to checking the product or service offered, you also need to enquire about other aspects of the programs. You must understand the cookie duration and attribution and how it will affect your commission. 
You must also note that sometimes, it's better to build your audience from scratch as it allows you to target the right customers. If you have been promoting other products that are pretty affordable, then switching to high-end programs may not be the right move. Your audience may not be up for the task as they are used to certain goods that are affordable and your campaigns may hit the proverbial wall. 
Building a new audience allows you to target the right people that are interested in high-end products. You can be assured that in this way, you are targeting the right audience and you can create content for people who are willing to spend more on high-ticket products. 
Conversion Rates and EPC
You must also carefully check the conversion rates and EPC for the various offers before joining a program. If the conversion rates or EPCs are low, then you will never earn good commissions, no matter how high the commissions are. This step is integral for the due diligence of various programs as, without any prior information about conversion rate and EPC, you might end up wasting time, money, and resources on campaigns with poor ROI. 
In this guide, we shall discuss how to select the highest paying affiliate programs, and how you should build your affiliate marketing strategy to generate maximum returns.
Market Reputation
The first thing you need to evaluate is the reputation of the program. The last thing that you want is to join hands with a company that has a shady reputation. One of the most important things that you need to do is to conduct extensive research and find out as many details as possible about the program. This is critically important because you will want to know whether the program is credible or not.
If you choose a program that doesn't have good reviews and there are a lot of complaints on multiple forums, there's always a risk that you will suffer. It's recommended that you browse a few affiliate forums in order to figure out the highest paying affiliate programs with a decent repute. While forums are useful for doing due diligence, be sure to evaluate negative comments to establish if the person complaining has legitimate concerns and if they are backed up by other forum members, or is it simply an affiliate that breached the terms and conditions and is now using the forum as a platform to vent their frustrations.
Finding a Highest paying Niche
When comparing the highest paying affiliate programs, you need to first figure out a profitable niche. There are several popular niches that you can choose from, such as dating, health, finance, lifestyle, gambling, and entertainment. Obviously, it's recommended that you find a niche that you know a thing or two about.
For instance, if you already have a website or a blog catering to a specific niche, you should consider joining an affiliate program with offers for that specific niche. Financial affiliate programs are an excellent choice for bloggers or financial experts who have a website that's generating decent traffic or if they have a social media presence.
Does the Product fit The Niche?
One of the most important questions that you need to ask before joining any affiliate program is to determine whether the product fits the niche. Relevance is of critical importance because you can't shoehorn different products into your blog. For example, if you talk about hosting or cloud providers, you need to choose the highest paying affiliate programs in that specific niche.
Good affiliate marketers know how to identify the needs of their audience and they know how to steer them to make a purchase. In many cases, most users don't even recognize their own needs until they are shown a relevant product or service.
It's also equally important that you remain open to new and related products or services that may fit your niche. For instance, many people who promote financial offers will do well to join a few cryptocurrency or Bitcoin affiliate programs. It's always good to keep an open mind to find the highest paying affiliate programs.
When evaluating the niche, you also need to consider just how saturated the niche is. Some competition is good as it often indicates that there is money to be made, however, if there are already a massive amount of players, even the highest paying affiliate programs will not help you achieve a high ROI.
Another very important factor that you need to consider is the cookie life. The cookie life is simply the period in which the affiliate is able to receive an incentive from a referral. For instance, if the cookie life is for 10 days, and a person makes a purchase in the first hour of the 11th day, you won't be getting a commission for it.
So, even if you refer a customer and go through all the effort, you won't earn your commission. So, if the cookie life is short, you are going to face a bit of difficulty. As a result, it's important for you to compare the life of the cookie first before making a decision.
When comparing several of the highest paying affiliate programs, you need to make sure that the cookie life is favorable enough. Some programs even offer a 60-day cookie life, which will work great in your favor.
Before you make a decision, it's also important for you to go through the terms and conditions. All affiliate programs are usually governed by a set of policies, terms, and conditions. It's highly recommended that you go through the terms and conditions to ensure that you don't miss out on something.
For example, there are a few programs that prevent driving sales from specific channels. If your affiliate sales are generally reliant on specific traffic channels, this could become a problem for you. By now, you should understand that joining an affiliate program is not a decision that you should make lightly.
You need to make sure that you evaluate each and every factor with considerable care before you decide.
Most popular affiliate programs usually offer a comprehensive system to help track sales. You will know that you have joined a reliable affiliate program once you see that they have an efficient and robust system for generating sales. For instance, several of the highest paying affiliate programs provide a range of banner ads, tracking tools, and comprehensive data to their affiliates for maximizing sales and tracking their performance through multiple channels.
A detailed reporting dashboard could go a long way in helping you track which channels are working best and which ones you need to work on. This can help you redirect valuable resources to focus more on channels that are performing well for you instead of wasting time and money on ineffective channels.
With a reliable affiliate network like Algo Affiliates, you can redirect traffic to your affiliate channels and then maximize your revenue. However, joining an affiliate program is one thing. You also need to make sure that you follow a suitable strategy in order to generate revenue.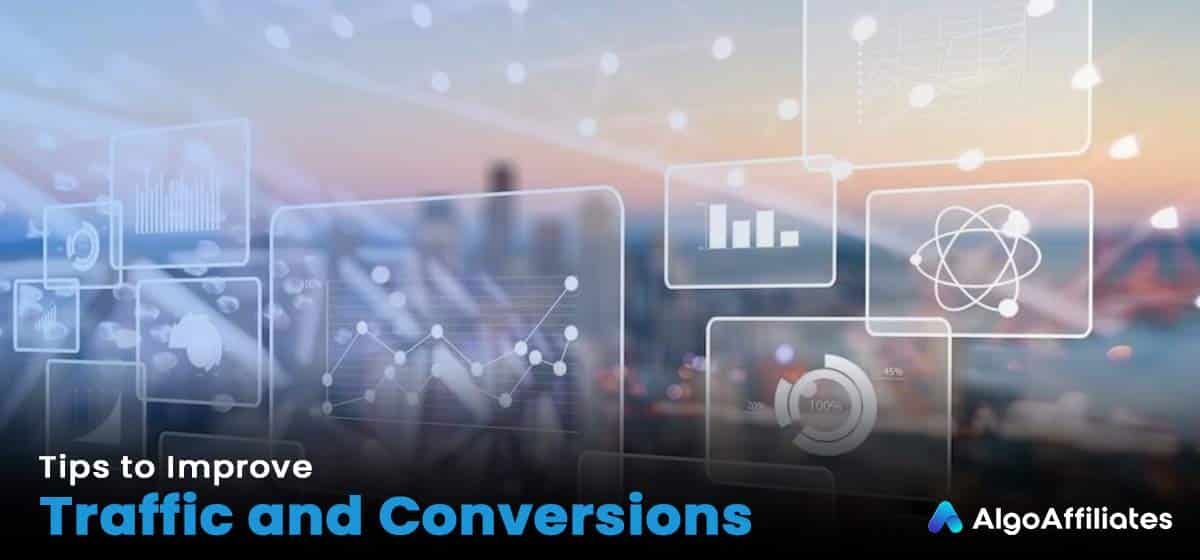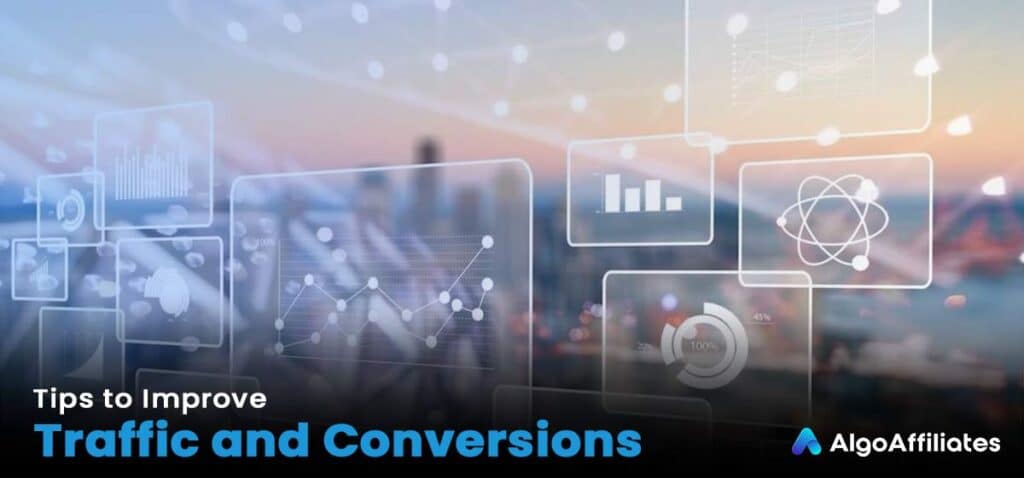 Tips to Improve Traffic and Conversions
There are a number of different strategies and techniques that you can use in order to increase traffic to your blog and maximize your conversions. Here are some simple tips that will greatly help you improve your conversion ratio.
Be Consistent with Content Updates
One of the biggest problems that most affiliate marketers face is related to the consistency of their content. If you have a blog, you need to make sure that you regularly update the content on your website. If you are not consistent with blog updates, you are going to face quite a few issues.
Your Google rankings are going to be affected if you are not consistent with your content updates. It is important for you to create a content calendar and regularly upload new content on your site. If you don't have a reliable content team, your rankings are going to suffer considerably.
Google pays very close attention to the consistency and frequency of content. Even if you post quality content on your website but with considerably long intervals, your rankings will suffer. You need to make sure that you consistently upload content on your website or blog to rank high.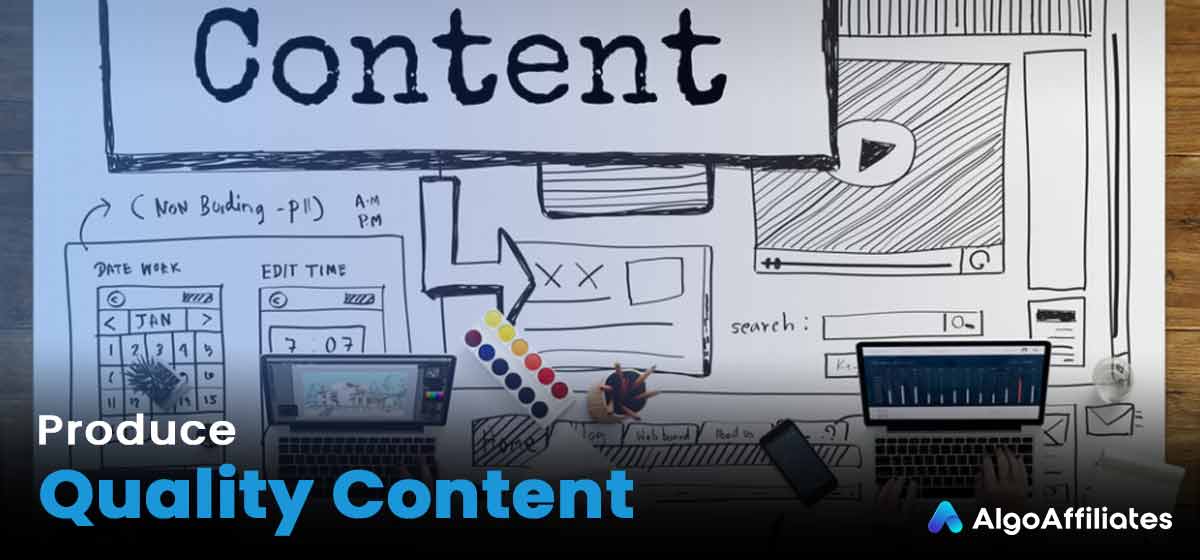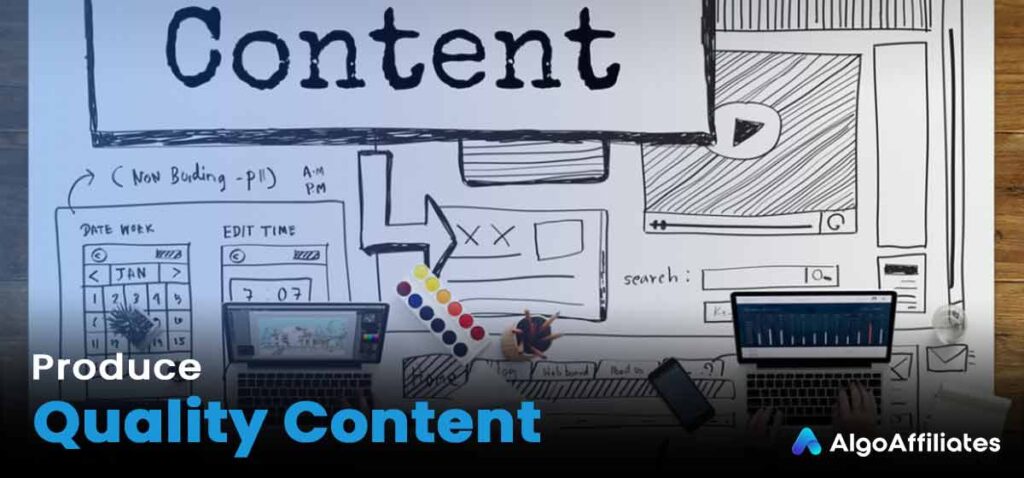 Consistency is one thing, but quality is equally important. You need to make sure that the content you are producing is of top quality as well. It's incredibly important that you keep an eye on what your competition is producing. Then, you need to produce content that is equal or of higher quality.
Google closely evaluates the content on your website, especially its depth. Blogs that don't produce in-depth content usually suffer and their rankings are affected. Therefore, when you are tackling a topic or keyword, do make sure that you cover every aspect of it.
Topic clusters are generally an excellent move and will help you cover every aspect of each keyword you choose to target. Google highly values the quality of your content and has optimized its NLP engine and crawlers to carefully analyze the content on your website.
For instance, if you have to write on a simple keyword, it's best to start first by checking the content that's ranking well. Search for the keyword on Google and see how it's ranking. You can then create a table of contents that goes in more detail and naturally uses the primary and secondary keywords throughout the article.
Make sure you use lots of pictures and videos in your content, as that's necessary for higher rankings. When writing content, you have to make sure that you don't just stuff it with keywords. You need to make use of content marketing tools in order to determine the quality of your content and how it compares to other articles written on the same keyword.
Interlinking is also an important aspect of writing quality content. Make sure you add lots of inbound links to all your content pieces so that you can drive more traffic. You can also join a reputable affiliate network like Algo Affiliates to boost traffic. Once you get a higher ranking on specific keywords, you can then join several of the highest paying affiliate programs.
What's the point of creating a blog post if it doesn't drive conversions, especially as an affiliate marketer? While it's always good to be an authority figure in specific niches, you also need to make sure that you set up your blogs for conversions. This involves adding CTAs, prominent buttons to try out free trials and to make sure that you track just how these are faring.
Ideally, you should add UTM links in your content so that you can check just how your content is performing. If you are not able to drive enough conversions, find out why. Conduct a content audit in order to figure out what you are doing wrong. For instance, a common mistake that many affiliate marketers make is that they just focus on producing content, but don't track its performance.
You need to optimize your content for conversions and guide your readers to perform a specific action, such as make a purchase or opt for a free trial. This is achievable by adding CTAs and prominent buttons throughout your article. Then, make sure you check Google Analytics in order to determine which of your content pieces are performing well.
If you have evergreen content on your website, do make sure that you update it on a consistent basis. Even subtle things like changing the meta description or the title could have an impact on the rankings.
Experienced affiliate marketers are constantly looking for different ways to optimize their content and conversions, so it's important that you keep learning. The more you learn, the better you will eventually get!
Join Algo Affiliates and increase your chances of conversions with one of the best affiliate networks!