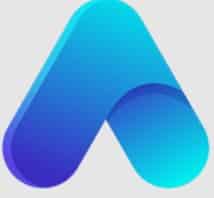 Published on July 12, 2021
Best Personal Finance Affiliate Programs
The need for personal finance information is driving huge online growth as people seek money advice. Whether it is for product price comparisons, or to educate themselves about the best ways to save money, raise capital, or invest their cash, people need help navigating the increasingly complex financial world.
Alongside insightful content and sharing the latest news in the ever-changing world of economics and personal finance, affiliate marketing programs can act as a valuable source of income for these site owners, and deliver quality services, resulting in a great experience for visitors.
Personal finance affiliate marketing offers are an excellent monetization method compared to traditional page advertising or promoting generic affiliate offers.

What are Personal Finance Affiliate Programs?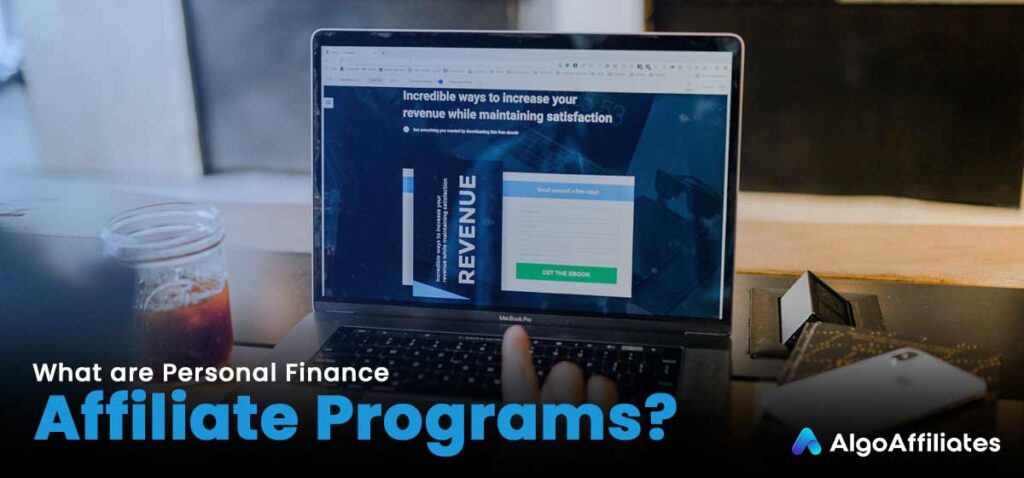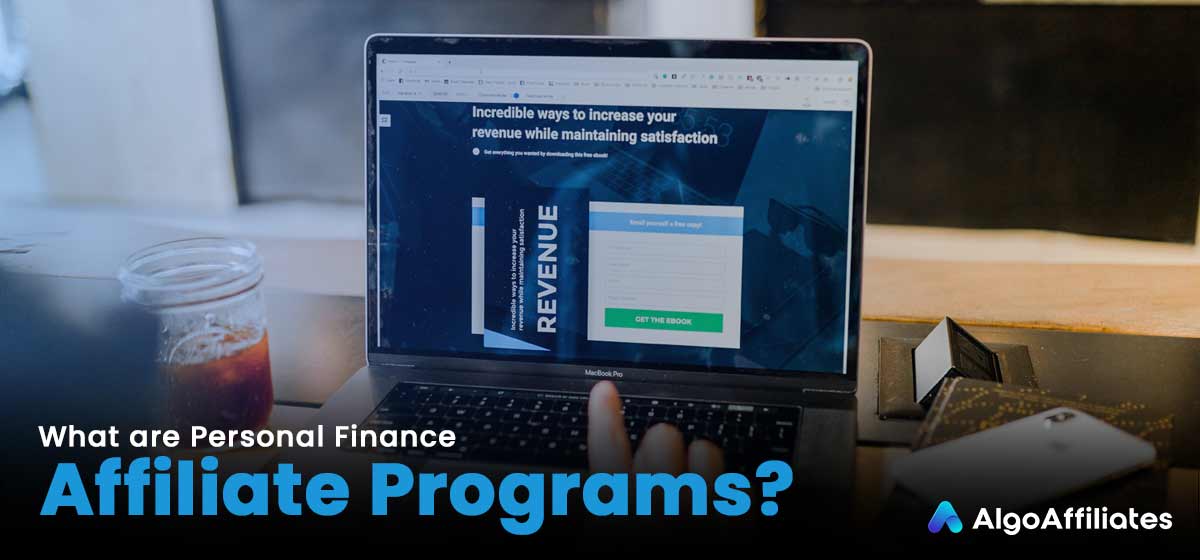 Affiliate programs work as an intermediary between the financial services provider, and the affiliate or publisher, paying a commission typically as a percentage of sales or fees.
If a visitor buys something, then you get a percentage of the sale. But when writing or talking about personal finance, your audience is more likely to be interested in money-related products and services, and for this, there are a large number of personal finance affiliate programs.
For smaller bloggers, personal finance affiliate marketing can provide a passive and useful revenue stream, but for larger sites, it is the basis of the entire operating model. Whatever your scale, there are programs with offers to meet your target audience and their financial needs.
What Personal Finance Content Can Generate Income?
The world of personal finance content is a busy market, but there is plenty of room for new sites, content, and ideas. For anyone new to the world of personal finance, there is a range of ideas you can use as angles to create distinctive and attractive content:

Even in relatively common areas such as pensions, people are increasingly interested in additional investments and other financial products amongst the traditional pension hard sell.
Recent trends like cryptocurrencies, Non Fungible Tokens (NFTs), and underlying blockchain products like DeFi require extensive explanation in plain language before people can make informed investment decisions.
People will always want the latest news on banking, investing, and savings trends, and the best offers available to them.
Be aware, there are many financial rules and regulations about offering financial advice, and affiliate programs will have their requirements that must be respected.
Note that most app and service-based financial companies are not "banks" but technology companies that outsource the banking part of the operations to Federal Deposit Insurance Corporation (FDIC)-approved (or similar jurisdiction) banks.
Tips to identify the best personal finance affiliate programs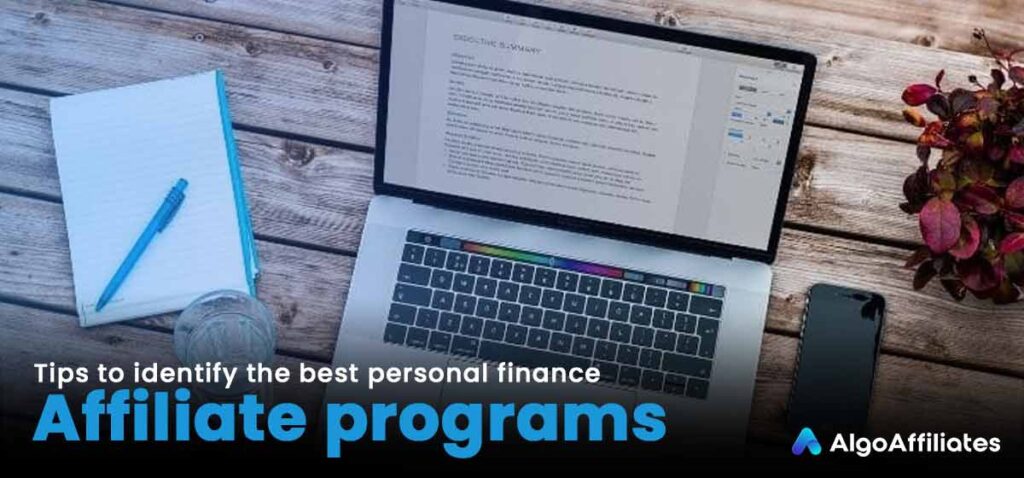 With so many fintech startups, challenger banks, and financial advice tools on the market, it can be tough to know which should appear on your site. This is why, just like any other affiliate offer, you need to do thorough research before beginning to market an offer. Here are some tips to help you find the best finance affiliate programs:
Choose a reputable affiliate program or network – It goes almost without saying that you need a reliable, honest, and quality affiliate program to work with. You want to have confidence knowing that the program has excellent finance offers from quality advertisers, that they track your referrals accurately, and that they pay on time. Further on in this article, we will explore 2o top personal finance affiliate programs to kickstart your research.
Quality merchants/advertisers – When choosing an affiliate program, do some research into their advertisers whose financial products and services you plan on promoting. When recommending a product through your marketing channels, you don't want to be associated with scam companies. You will be putting your own reputation on the line if your referrals are dissatisfied with your recommendations.
Understand the products and services you promote – Financial products and services can be complex, and the better you understand what you are marketing, the more effective you will be at it. This knowledge will go a long way in helping you find the programs with the best offers, plus you will also be better equipped when it comes to content generation and targeting the right audience.
Keep it simple, but not too simple – Once you have shortlisted some programs and respective offers, test the customer funnel/process to see for yourself what the customer experience is. If the process and products are extremely complex, the average user will simply abandon the site and you will lose conversions. On the other hand, if things are way too simple, with empty promises of fast riches, you once again need to assess if that is suitable. In a nutshell, choose offers that you personally would feel comfortable putting your money into.
Whatever your content strategy and target audience, aligning them with the right personal finance affiliate program will result in satisfied readers, followers, and a strong revenue stream.
Best Personal Finance Affiliate Programs
Best Challenger Bank Affiliate Programs
Challenger banks operate online without the overheads of branches and huge staffing demands. However, they rely on online word of mouth to reach their audience, and many have rewarding affiliate programs to attract attention and broaden their reach.
1.    Chime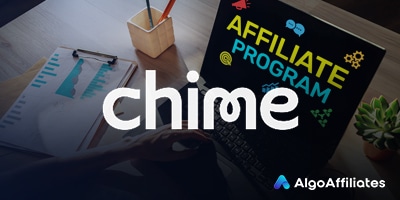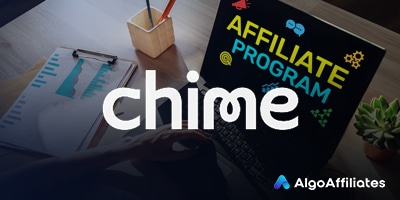 Chime is a US-focused app-based service that doesn't like to be called a bank, with banking services provided via Bancorp. It prefers the term "consumer fintech company," even though they offer checking, savings, and credit accounts. The Chime Affiliate Program is run by CJ Affiliate.

Commission: $10 per lead
Cookie life: 1 day
Provider: CJ Affiliate
2.    Monese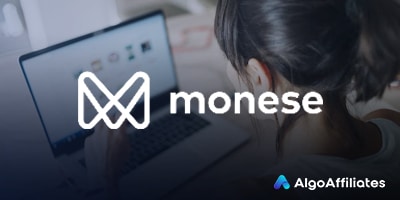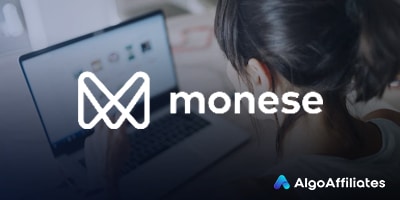 For Europe-facing sites, Monese has an affiliate program, operated by Awin, that stretches across the continent, helping to build on its 2 million customers. Commissions start from £16 per opened account for mobile and app traffic only.
Commission: From £16 per opened account
Cookie life: 30 days
Provider: Awin
3.    Revolut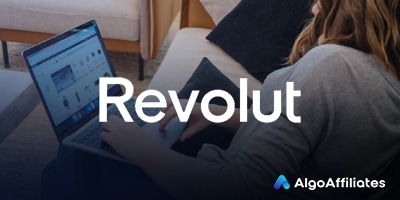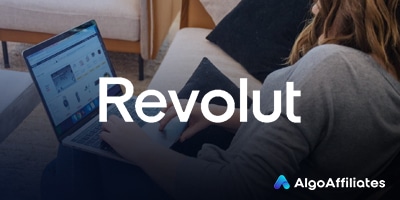 Playing in the global market, Revolut is one of the biggest names out there and has its own affiliate programs for retail and business markets (and one for Singapore due to its specific financial rules), powered by Impact. Commission rates are up to £20 and can be paid out by PayPal or to a bank account with 30-day payment terms. Note that Revolut recently started adding cryptocurrencies to its offering, so this could be a better bet looking toward the future.
Commission: From £20 per opened personal account and up to £500 for business customers.
Cookie life: 30 days
Provider: Impact
As the banking landscape continues to evolve, more bank challengers will emerge that will want customers, so check regularly for new contenders and better value offers.
Best Budgeting Affiliate Programs
Budgeting is something people increasingly rely on their banking or dedicated budgeting apps to help with. These can highlight how much they are spending on what categories, where they could cut back or make savings, and how they could invest savings to start building up a nest egg.

There is never a bad time to start budgeting and recommending a service through a budgeting affiliate program means everyone can win.
4.    You Need a Budget (NYAB)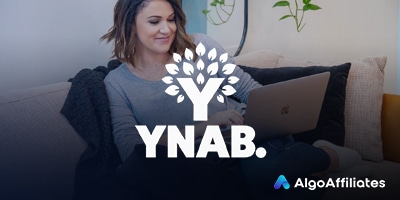 You Need a Budget (NYAB) is a service to help people gain control over their money. It is ideal for those who need to live within a budget, that want to curb their spending, and who want to start saving money. With promises of saving $600 on average in the early going, it could make a big difference to your visitors.
The YNAB affiliate program comes with educational resources and creative assets that target the type of people who need budgeting help. One key requirement of joining the NYAB affiliate program is having a site with over 25,000 followers.
Commission: Initially $6 per free trial, then $8 after 100 trials, and $10 for over 200 trials.
Cookie life: 30 days
Provider: Impact
5.    Famzoo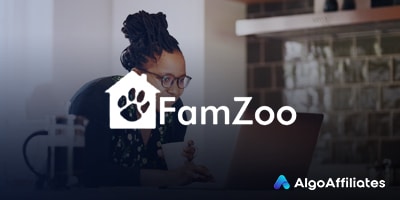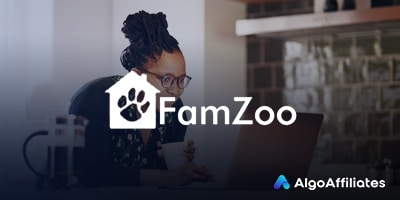 Trying to teach younger people good financial habits can be a battle, one that Famzoo aims to make easier with its range of pre-paid cards and expense/budget management tools. Famzoo's affiliate program is keen to work with family-friendly content providers and offer ongoing rewards for subscription renewals. Recurring commissions are a great way to build up a lucrative source of revenue.

Commission: 5 cents for free trials, 25% of every recurring subscription payment, and 25% for gift subscriptions.
Cookie life: 30 days
Provider: ShareASale
In an uncertain world, budgeting will never stop being a requirement for many, and helping them on that path provides affiliates and their readership with a strong sense of value and worth.
Best Credit Scoring Affiliate Programs
A good credit rating is vital for access to many things in our modern financial lives and repairing or building up a credit rating can seem daunting to many. Fortunately, there are plenty of apps out there to help people restore and improve their credit scores, creating a great affiliate program opportunity for financial bloggers and sites.
6.    Credit Karma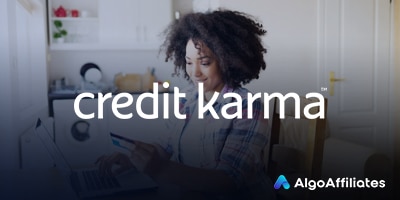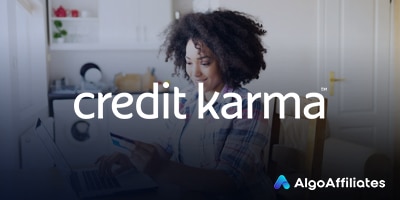 Acquired by Square in 2020, Credit Karma is one of the larger credit scoring support apps, visible across the US, Canada, and the United Kingdom. It offers advice to help people make steady steps to improve their rating, with offers across personal, auto, and other loans or credit products that are appropriate to that rating.
Credit Karma affiliates get a commission on sign-ups, but it will take a while till you get your commission as approved transactions are paid 45 days after the end of the month. Something worth mentioning to your audience of readers and potential investors is that Credit Karma was voted one of the best places to work for women.

Commission: $2 per sign-up
Cookie life: 30 days
Provider: Impact
7.    National Debt Relief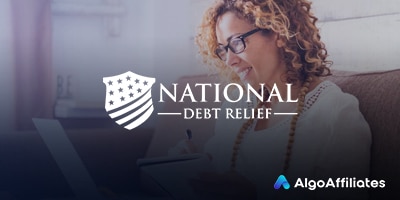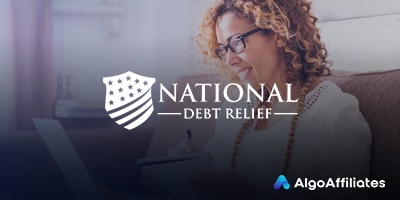 For people struggling with their debt, National Debt Relief (NDS) is a US-based service that provides consultations and a plan to reduce it. They create affordable plans between consumers and their banks to reduce debt and create stability.
Debt relief is a major challenge for millions of people, especially due to the lingering effects of the COVID-19 lockdowns and rising inflation. The NDS affiliate program helps promote the service and has strong affiliate earning potential. As more people look to build their credit, these services will never go out of fashion, and no matter how high-end your site or blog is, getting them on board will benefit your site and income.
Commission: $27.50 for qualified leads (with $10K debt) and 12% for referrals.
Cookie life: 30 days
Provider: ShareASale
Best Credit Card Affiliate Programs
The market for credit cards is a fierce one, and with thousands of products, promoting the right one to any particular site visitor is impossible. Therefore, credit-hunting tools that do the job automatically are an ideal solution for content publishers and their site visitors.

8.    Creditcards.com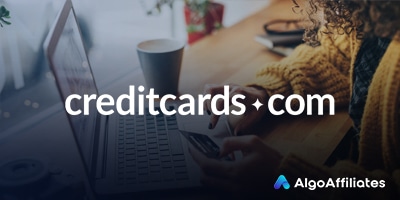 Long-established Creditcards.com scours dozens of card providers for the best product based on individual needs and credit ratings, saving your readers the effort.  And their affiliate marketing program offers a similarly broad range of rewards depending on the product selected.
Commission: Varies by product
Cookie life: Unspecified
Provider: Affilimate
9.    American Express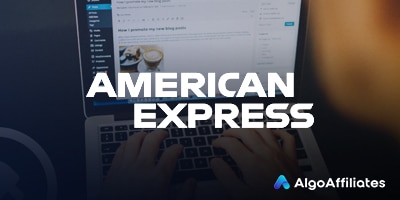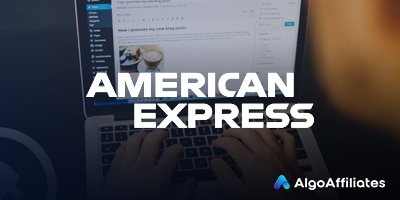 Depending on your readership, they might prefer to see traditional banking brands among your affiliate program offerings. One of the most recognizable names is American Express which has a powerful affiliate program for publishers.
Available through various global affiliate networks, the American Express Affiliate Program offers commission on customer sign-ups and the products they buy with the AMEX cards. One way to tempt people to sign up is to highlight the AMEX members week, where this year, customers were given $300 credit to dine out, go shopping, or travel.
Commission: Between $2.50 and $110 depending on the product
Cookie life: Depends on the affiliate partner (typically 7-30 days)
Provider: Awin, CJ Affiliate, Daisycon
10.         Barclays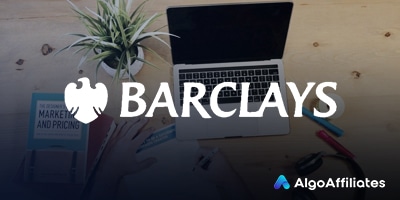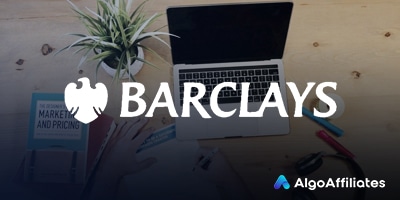 Based on the affiliate reward alone, the Barclays Affiliate Program is worth a mention with its high-value rewards when your readers sign up for the Barclaycard. Barclays offers a range of cards for all types of potential customers and there are redemption bonuses along with strong marketing material to help promote the brand. There are affiliate offers for a range of markets with substantial rewards. Based on the specific nature of these offers, expect them to change regularly, so keep an eye out for updates.
While people may be more careful about accepting credit these days, selling the value of a credit card through its payment insurance, anti-fraud and other benefits are key positives that your readers should be aware of.

Commission: $90 to $175 depending on the affiliate program
Cookie life: 1 day
Provider: CJ Affiliate, FlexOffers
Best Investment Affiliate Programs
Investing is the big hitter in the personal finance segment for affiliate markets. From keen novices to cash-rich investors, they are all looking to get on or storm up the equity return ladder with their online investments. And as their investments boom, so could your affiliate income.
This creates a busy market with respected investment firms mixing it up with new trading opportunities, across stocks, indices, forex, cryptocurrencies, collectibles, business investments, and much more. From people who dream of huge Wall Street trading displays to those who just want a monthly update on an app, there are all kinds of would-be traders and investors that you can encourage with a well-placed investment affiliate marketing offer.
11.         Motley Fool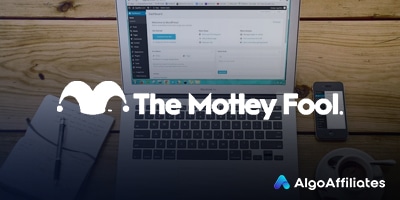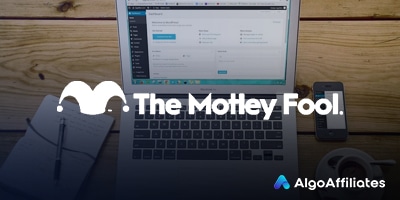 The Motley Fool has been around almost as long as the internet, providing unbiased and simple investment advice. Available across the US, Canada, UK, Germany, and Australia, it's renowned for its fair advice and aims to deliver on long-term wealth building.
Supporting investments across; stocks, retirement planning, 401k and pension, and personal finance investments, The Motley Fool Affiliate Program has a long list of terms they would rather not be associated with, but for sites that play fair, there are plenty of affiliate rewards.
Commission: Varies depending on customer and product. Estimated average $100 CPA.
Cookie life: 60 days
Provider: Awin
12.         Ally Invest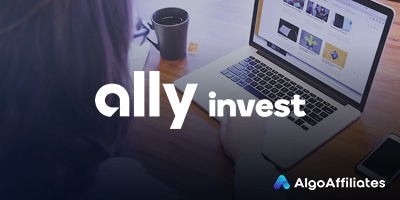 If your audience is looking for self-managed financial products, such as trading stocks as well as savings and investment programs, then Ally Invest has a solid offering. For those people looking for more of a managed investment portfolio, they offer this too.
Ally Invest boasts an exceptional EPC of $900 thanks to their high-paying offers. However, if you want to achieve this kind of EPC, you will need to make sure you are marketing to a bit more of a sophisticated audience that has disposable income to invest. Once you crack the code of finding the optimal audience, get ready to pull in some serious commissions.
Commission: $25 – $50 CPL
Cookie life: 45 days
Provider: Commission Junction
13.         Coinbase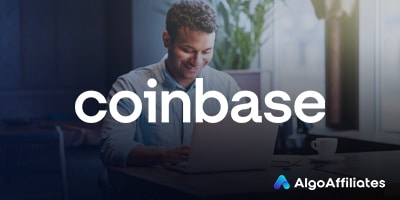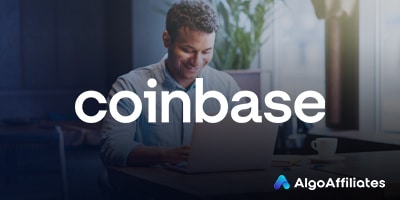 With interest rising for cryptocurrencies, despite the market crashes and controversies, Coinbase is one of the biggest and most well-known names for buying, trading, and investing in crypto and NFTs.
Taking a simple approach, their app is attractive and easy for anyone to use, unlike some of the more complex systems out there. That alone makes it attractive for websites looking for investment affiliate offers. As Coinbase continues to build its brand as the leading crypto exchange, the Coinbase affiliate program should deliver strong returns for any investment site affiliate.
Commission: 50% of trading fees across the client's first three months of activity
Cookie Duration: 30 days
Program: Impact
14.         The Royal Mint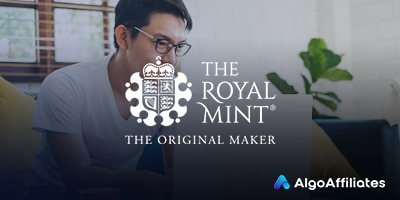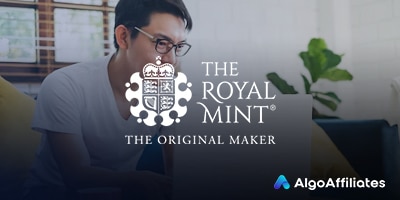 Making coins and medals for the United Kingdom and over 50 countries, The Royal Mint also produces rare and collectible coins in valuable metals, as well as bullion and digitally traded Royal Mint Gold.
Of great interest to investors, it offers an affiliate program with offers targeted at collectors looking for the long-term rewards offered by investing in metals and coins. As an affiliate, you get special offers and promotions to tempt your audience with a cachet and high value rarely seen among affiliate programs.
Commission: Competitive but undisclosed
Cooke life: Undisclosed
Provider: Ratuken
15.         Prime XBT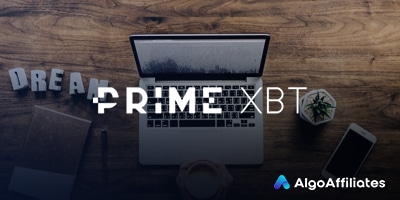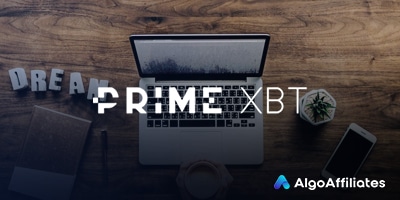 Forex trading is another hot area when it comes to personal finance affiliate programs. Thanks to the volatility of currencies, it presents regular lucrative opportunities for those that want to trade FX. Prime XBT is one of many forex affiliate programs platforms (it also does crypto and other investments) with a heavily marketed investment affiliate program, one that offers super high payouts to affiliates of up to $1,000 for new customers.
The Prime XBT affiliate program offers four levels of referral, operating across the US, parts of Europe, and Asia. It provides an easy-to-use menu showing how those referrals are performing. With their top five affiliates each taking in over $100,000 in commission monthly.
Cookie life: n/a
Provider: PrimeXBT
16.         Personal Capital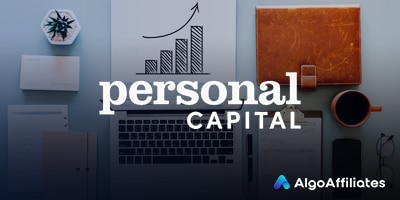 The Personal Capital Affiliate Program is another highly lucrative program looking to attract high-value customers. It recommends linking to its range of budgeting and investment tools to get site visitors interested in what they offer.
Signing up for the program, managed by FlexOffers, is easy but note that it is for US users with US banks only. The site has over three million users, and the focus is on tools to help people make sense of the latest investments.
Commission: Typically, $100 for each lead
Cookie life: 60 days
Provider: FlexOffers
Investments continue to be a hot area for people looking for fast or long-term returns on their money, and with plenty of diverse opportunities, using these affiliate programs could bring in the big bucks as well as a long-term streams of revenue.
Best Alternative Investment Affiliate Programs
The joy of investing is that it can cover pretty much any business or financial opportunity on the planet. Alternative investments have been highlighted recently by the growth in cannabis oil derivative products (CBDs), but can also include property investment, peer-to-peer lending, supporting the making of movies or indie media productions, and accessing new markets around the world.
The market for alternative investments continues to boom as traditional markets stagnate and adapt very slowly to the changing financial needs of new investors. Keep checking to see what the hot areas are to get ahead of the investment crowd and perhaps corner a market.
17.         REIPro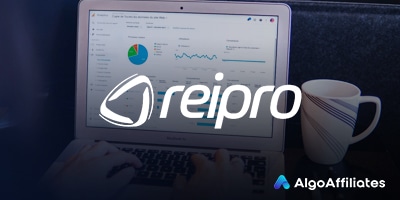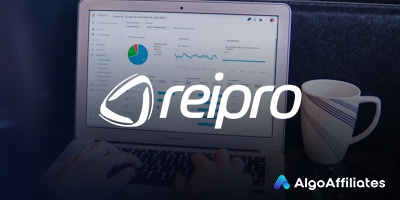 For those looking to invest in property or real estate, REIPro delivers a way to invest smallish sums as part of a package on interesting properties such as hot markets like condos, city center high-rises, new developments, and business property, as well as from vacant lots to foreclosures and more with deal tools to examine the pros and cons of any investment.
REIPro's affiliate marketing program provides access to a real estate investing software system that makes it easier for US-based investors to find great deals and then contact and close on them. The program offers between $19 to $39 for a single referral and potentially 5-figure sums if you drive lots of traffic.
Commission: 20% on monthly plans for life (typically $199 in value)
Cookie life: 60 days
Provider: REIPro
18.         AI Art Shop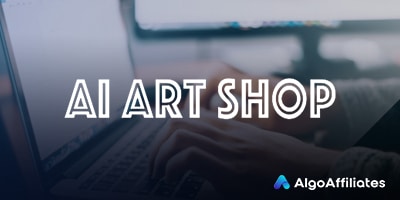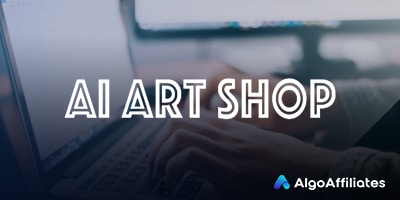 AI art is art created by a computer, either directly or based on some human suggestions, and sold as a non-fungible token. AI Art Shop is a leading provider with a fun affiliate program to help spread the word. Beauty might be in the eye of the beholder, but AI can certainly produce some impressive results.
NFTs might be controversial (read all about the pros and cons here), but there is a natural value for all-digital products like AI art. The AI Art Shop Affiliate Program offers 15% on sales, with payments within 7 days making it a quick return when you close deals.
Commission: 15% per art sale
Cookie life: 7 days
Provider: AI Art Shop
19.         Algo-Affiliates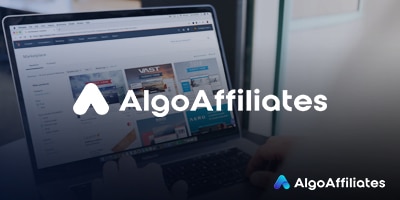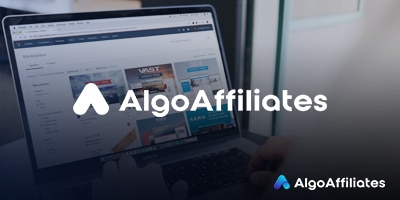 The list of best personal finance affiliate programs would not be complete without mentioning our very own Algo-Affiliates. Algo-Affiliates is a leading performance marketing network, and we have 1,500+ high converting offers, including plenty of personal finance deals.
You can choose from forex brokerage offers, crypto trading, insurance, loans, NFTs, and various other finance related offers from a range of quality merchants. Our affiliates gain access to plenty of tested and optimized marketing content like banners, landing pages, and email templates. As an Algo affiliate, you will enjoy high payouts and on-time payments, and you will gain access to our team of experienced affiliate managers that are committed to helping you achieve.
Commission: $1 – $1,250 depending on the offer
Cookie life: Most offers have 30 days
Provider: Algo-Affiliates (Hosted on TUNE)
Personal finance affiliate program FAQs: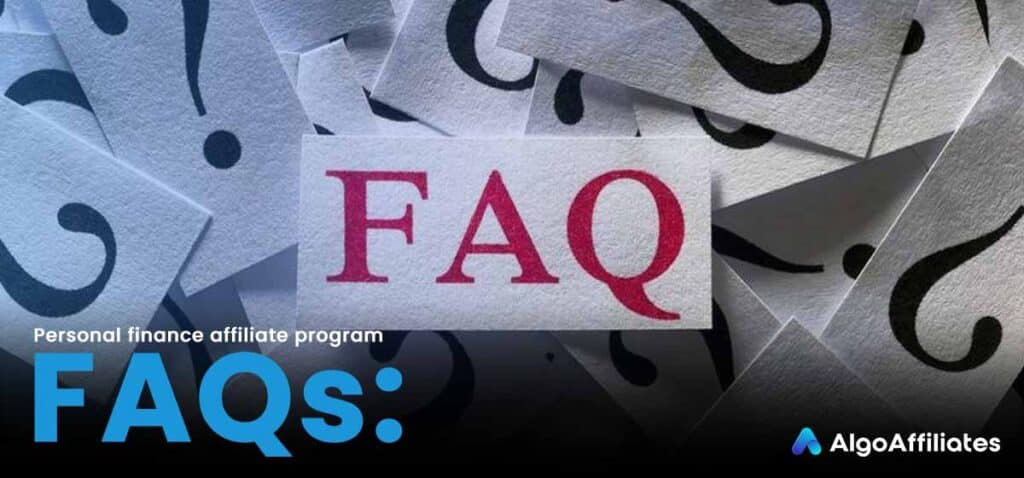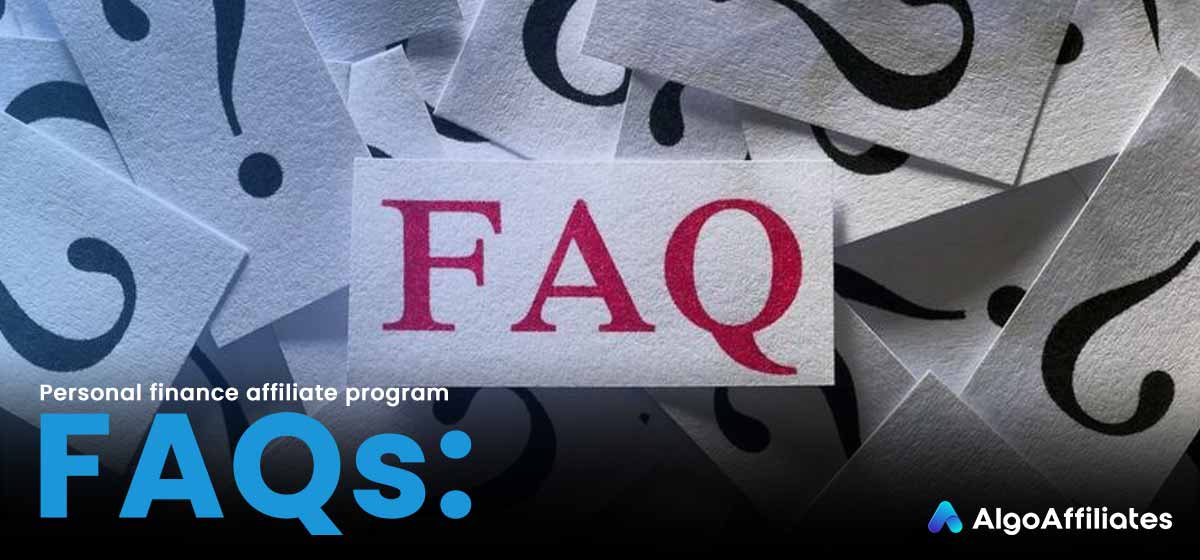 1.    What is affiliate marketing for personal finance?
In a nutshell, affiliate marketing for personal finance involves promoting financial products and services aimed at consumers and not businesses or institutions. If you talk about money management or investing, saving, or similar matters on your blog, social media, or website, it makes sense to use affiliate marketing to offer relevant services to your audience.
Since some investing and finance products generate large sums of money, the income possibilities for a personal finance affiliate are greater than those in most other niches, but your content will need to be high quality to attract the right audience.
2.    How does personal finance affiliate marketing work?
As a creator with something to say in the personal finance or investment sector, you should already have a growing audience and can sign up for the personal finance affiliate programs listed above or elsewhere. When accepted, they provide links, banners, and other promotional material, that you can paste as affiliate links or code into your sites, as links in articles, and so on. Your readers can click on these affiliate links and if they sign up for a credit card, investment account, or other deal, the affiliate program will credit you with a finders' fee or a percentage.
3.    What personal finance affiliate program should I choose for my blog?
The ideal affiliate program will be the one that ties in with your content or, for a larger site, you can have several that match particular sections. If your finance content covers a wide range of subjects, then a broader affiliate network is a good option, as you will find various offers to promote and give your readers more varied and relevant options. Be sure to check the section above titled: Tips to identify the best personal finance affiliate programs.
4.    How quickly will my personal finance affiliate income grow?
There is no clear-cut answer to this question. It all depends on the quality and effectiveness of your marketing, the offers you promote, the regions your target, and many other factors. Obviously, the amount of time, money, and effort will also impact your earnings. However, there are many top performers pulling in 5-figure or 6-figure sums monthly, so there is huge potential to make some serious income.
5.    What should I check about my affiliate program for my blog?
With financial products, there are often higher standards or qualifying criteria than for other affiliate marketing programs. Take care to understand their acceptance criteria and read the terms and conditions carefully. It is vital to understand what qualifies you for a commission and if the rules are too stringent it will hamper your efforts and commission. Probably one of the most important criteria to check about the affiliate program is its reliability and reputation. You certainly don't want to waste your time, money, and effort, to not get paid or only receive partial recognition for leads you have sent.
Financial affiliate marketing
Financial affiliate marketing offers many great lucrative opportunities for those interested. In this guide, we've outlined some proven tips and techniques to help you become a successful finance affiliate marketer.
Remember: Not every finance affiliate program is right for you. Depending on your financial subject matter and promotional needs, your choice will vary. External factors, such as the reputability and resourcefulness of the program, also play a huge role. 
Once you have a promotional strategy laid down, you can join a reputable financial affiliate work and start earning big. As a leading affiliate network, Algo-Affiliates can help you actualize this dream of affiliate success.
 Join Algo-Affiliates network today and maximize your profits!