CPC (cost per click) affiliate programs are some of the easiest to implement.
The term CPC is fairly straightforward – it is the amount of money advertisers pay affiliate marketers for every click that users make on the advertiser's ads or banners.
CPC was one of the most popular marketing techniques when the internet started becoming mainstream, but it has also had its fair share of controversies. CPC is also known as PPC (pay per click) and still remains a solid affiliate marketing opportunity due to its uniqueness and contextual nature. 
CPC affiliate programs are attractive to both merchants and affiliate marketers. For merchants, they pay for actual clicks on their ads, and not impressions. You can fairly assume that an ad will have more impressions (or views) compared to actual clicks, which implies that merchants are getting more value for their advertisement budget. Additionally, CPC affiliate programs offer merchants a chance to offer a potential customer other deals and promotions at the cost of just 'one click'. For affiliate marketers,
CPC makes it easy to monetize their audiences by displaying banners or ads that are relevant to the underlying content. 
How CPC Affiliate Programs Work
In CPC affiliate programs, there are 3 main parties:
advertisers

publishers

affiliate networks
Both advertisers and publishers sign up with an affiliate network. Advertisers want more traffic to their sites, whereas publishers use their websites to place ads that visitors will click and be directed to the merchant. Publishers select various CPC offers they wish to promote, and every product will have its own unique link. The affiliate network will track clicks made by the publisher's visitors and give the due compensation. 
There are a variety of marketing channels that publishers use to get their audience to click on ads. They can use blogs, email newsletters, or posts on different social media platforms. On their websites, publishers can place banners in different locations such as headers, sidebars, or footers. The placement of banners should be in such a way that it is visible and easily clickable by visitors. 
Ways to Get  even more Traffic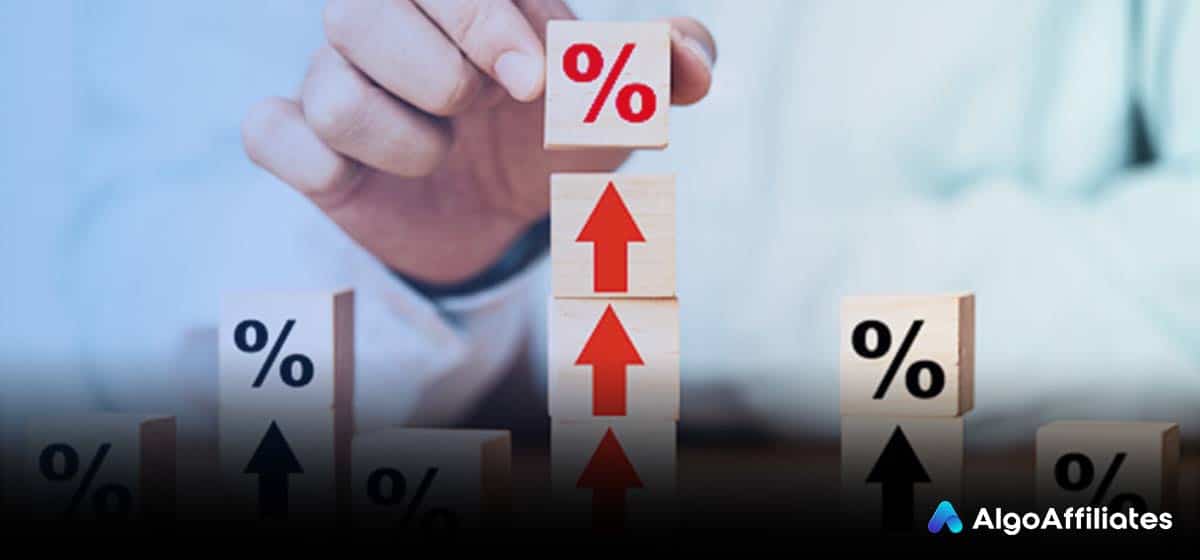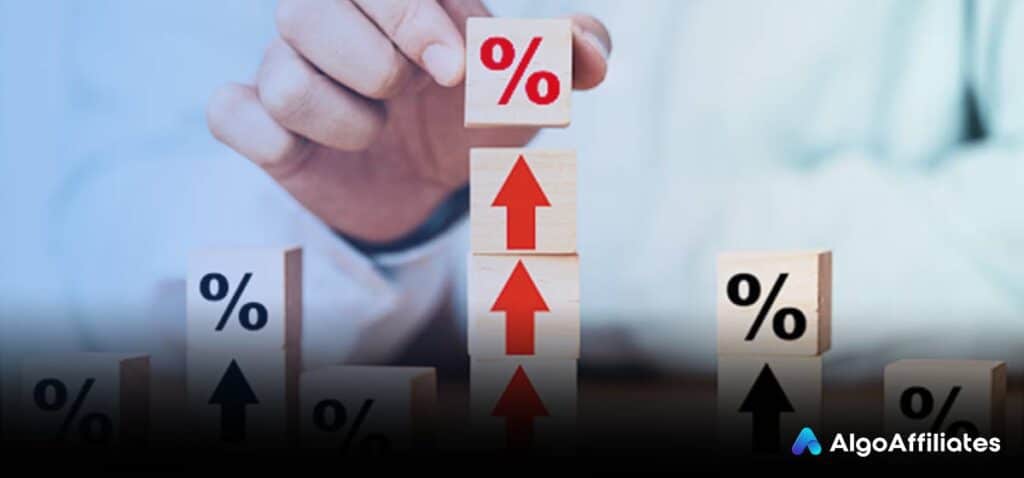 One of the ways to achieve more traffic is by ranking high on search engines. To achieve this, publishers can seek to employ strategies that will make their sites more search engine friendly. This requires high-level SEO that will over a long period of time generate organic traffic. While organic traffic is capable of providing long-term income, it is highly competitive and requires a great deal of time and investment with no guarantee of success and must be constantly maintained to ensure consistent results.
This is why publishers can sometimes opt for paid traffic. This way, publishers can generate traffic to their sites without having to wait for their sites to rank. Just bear in mind, that when you are working with a CPC affiliate program and using paid traffic, it is essentially an arbitrage game where you need to be paying less for your incoming traffic than what you will be getting paid by the CPC affiliate program in order to be profitable. The major benefit of paid traffic is it can generate quick results and there is guaranteed traffic which can then translate to more ad clicks. While paid traffic can generate quick results, it is costly and requires proper setup and optimization to be successful in the long run. 
Pros and Cons of CPC Affiliate Programs
CPC affiliate programs are performance-based, and they are very attractive for merchants because they can measure and evaluate returns on investment. Publishers can also use CPC campaign data to optimize their campaigns. For instance, you can evaluate click-through rates (how many clicks are made versus the total impressions) so that you can set proper expectations for advertisers as well as your own budget. 
CPC affiliate programs also have some limitations for publishers. To start with, it is difficult to forecast how many clicks users will make on an ad even after they view it. This unpredictability makes it difficult for planning campaigns definitively. As well, when clicking ads, users are typically redirected to other sites different from that of the publisher. In this era where mobile devices are increasingly becoming the device of choice for many people, redirecting users to secondary websites can be particularly frustrating and distracting for audiences. Another key factor to consider is that more and more people are using ad blockers with their browsers which means you need to achieve much higher volumes of traffic to achieve the results you hope for.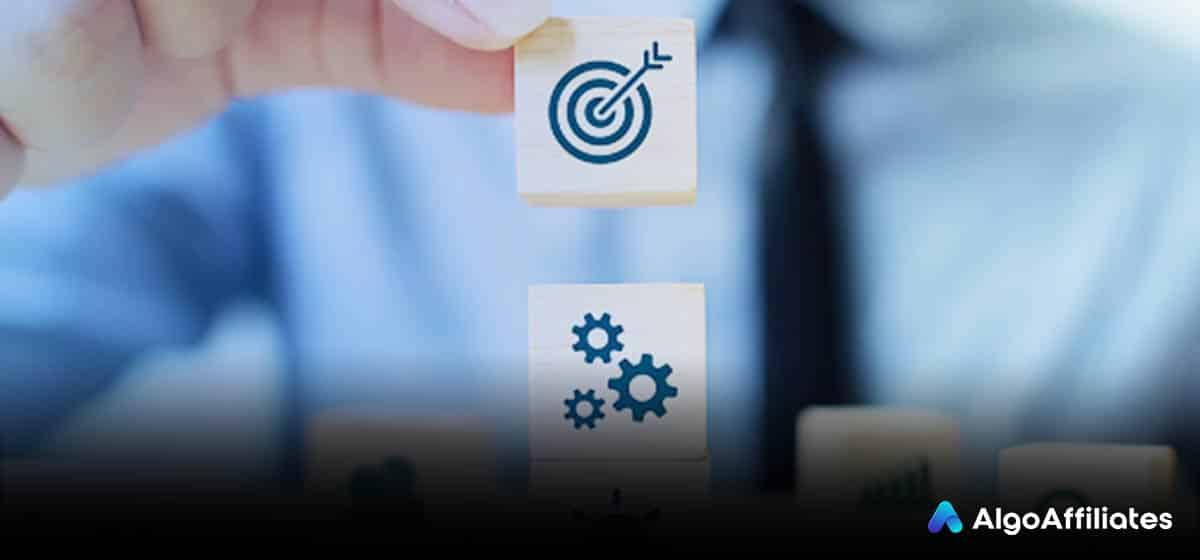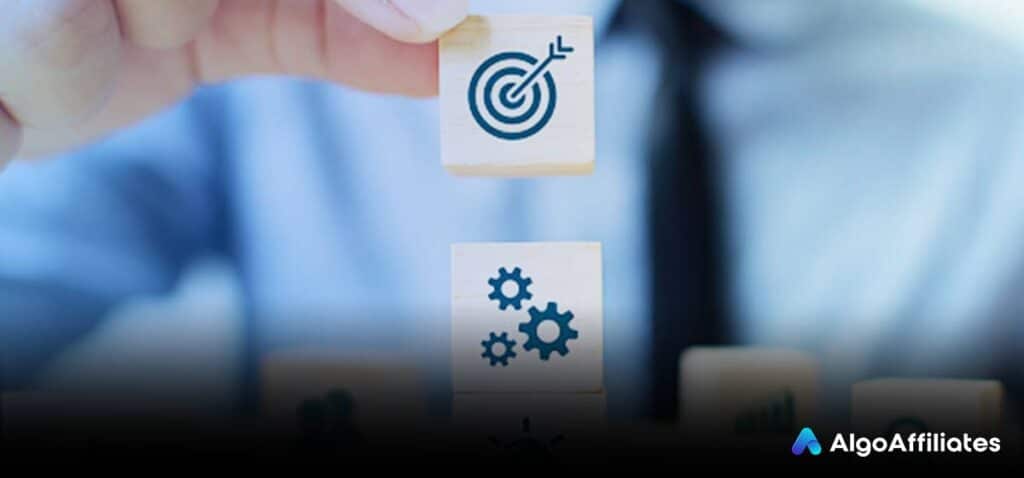 The Controversies of CPC Affiliate Programs
CPC affiliate programs have existed for a long while on the internet, and they have had their fair share of controversies. In particular, click fraud is a big deal and advertisers are working hard to ensure that they only pay for legitimate clicks. There have been software bots used to generate illegitimate clicks that do not end up meeting the expectations of advertisers.
Furthermore, some publishers are also known to click-bait their audiences, which can result in non-prospective users clicking on irrelevant ads. This is why advertisers are moving away from CPC models to other 'safer' models such as CPA and CPL. Advertisers are also keen on utilizing trustworthy affiliate networks that employ measures to track and control accidental ad clicks, robot clicks as well as other click abuses. 
Alternatives to CPC Affiliate Programs
In CPM, publishers are paid a fixed commission for 1000 displays of advertisers' ads. CPM can also be flexible, with publishers able to charge a fixed amount for letting an ad be visible to their audiences for a predetermined time period. CPM is very popular in the ad world, with advertisers able to use them to gain and promote brand awareness and recognition. For publishers, the CPM model offers more predictable returns because they are likely to know the amount of audience their platform usually attracts. CPM is also cheaper to implement, with publishers only required to display relevant ads with no other additional conditions for commission payouts. Nonetheless, CPM publishers may be required to provide rich ads that will provide value to advertisers. This can mean displaying interactive ads, videos, or pop-ups.
In CPL (Cost Per Lead) and CPA (Cost Per Acquisition), there are increasing conditions that must be met by publishers before they qualify for compensation from the advertiser. In CPL, a visitor must make an additional effort in addition to viewing an ad so that he will be deemed a lead by the advertiser. This action can be opening a free account, subscribing to a newsletter, provide contact details, or joining a rewards program. 
CPA is also very similar to CPL, but there are even more conditions. In CPA, publishers only get compensated when advertisers make a successful sale to visitors. This means that the visitor who provided contact details goes ahead and purchases a product from the advertiser. 
CPL and CPA are very attractive to advertisers because they are guaranteed value for their money. For publishers, CPL and CPA models guarantee higher compensation for successful conversions. The models are ideal for publishers who have an audience within a narrow niche because they are more likely to take action on interesting and relevant offers. 
The Future of CPC Affiliate Programs
CPC marketing is still very important for many advertisers because of its lower costs and the ability to generate instant responses from potential customers. But it faces the huge challenge of click fraud. Thus, the future of CPC marketing is all about click integrity. As a publisher, you always need to be thinking long term, which means even if you generate millions of clicks for an advertiser if your traffic doesn't deliver eventually deliver value for the advertiser they will not want to accept your traffic and the affiliate network may ban you from promoting CPC campaigns. 
Tips for Effective CPC Marketing
The target for every publisher is to earn more than what they will pay per click. This eventually means that while paid traffic will deliver short-term results, publishers must focus on organic traffic generation techniques that will serve them better in the long run.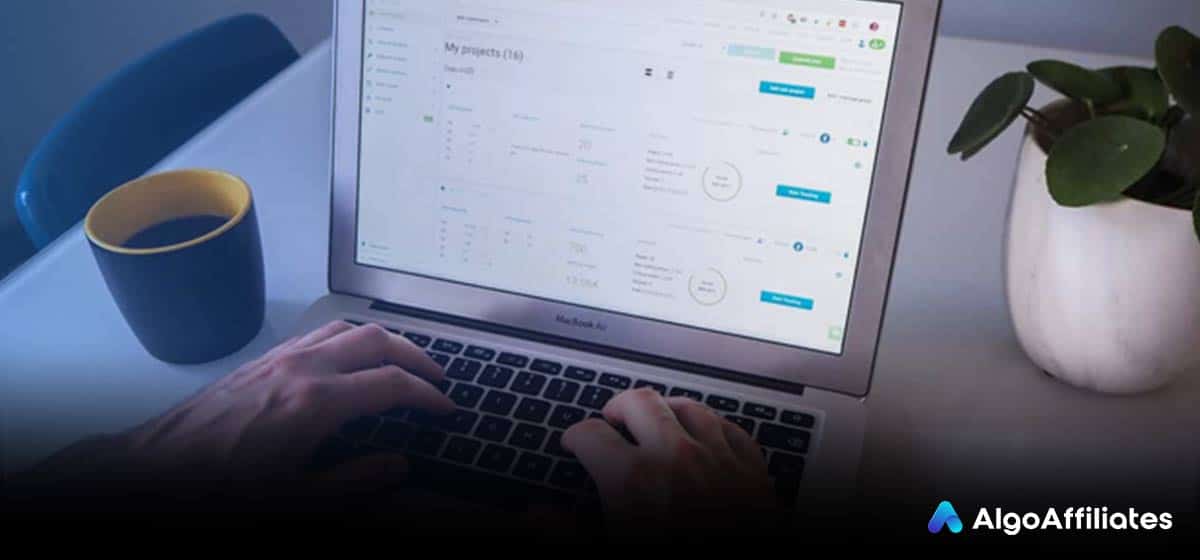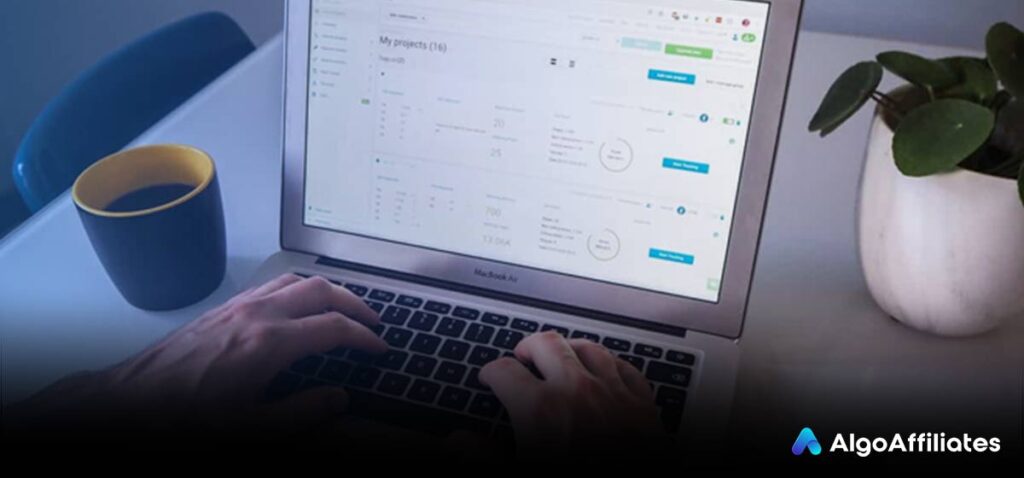 CTR – CPC Best Tips:
Use the Right Template for Your Campaigns
It is important to use impressive templates that will be aesthetically pleasing on both mobile and desktop. The design should be neat and devoid of any clutter. A professional campaign will tend to be high converting. Always think about the user experience on your site. If your site is covered in ads because you think it will get more clicks, you are wrong. Users may become "banner blind" which means they completely ignore the ads. You need to find the right balance that will satisfy both you and your audience. 
The concept of 'pop-up fatigue' has always hindered user experience and can limit conversions or disengage your audience. This is why publishers are now embracing the use of floating bars that are non-intrusive. Floating bars rest on top of web pages without impacting user experience. Publishers can use floating bars to constantly display their affiliate links to products. 
Quality, relevant content is the only sure way to build the trust and interest of your audience. Some of the best content that can optimize clicks include reviews, comparative articles, tables, and information articles. Publishers should ensure that their content is SEO-friendly so that it has great chances of ranking high on popular search engines.
Email marketing is a cost-effective way of reaching your audience. But it is easy to have your emails ending up in spam folders of your potential customers. That is why it is important to have an email series that will cultivate an engaging relationship with your audience. The email series can go in stages such as Welcome Email, Informational Content, Affiliate Link, and More Content. This way, your audience can remain engaged and will be more receptive to affiliate offers that come occasionally. 
CPC Affiliate Programs with Algo Affiliates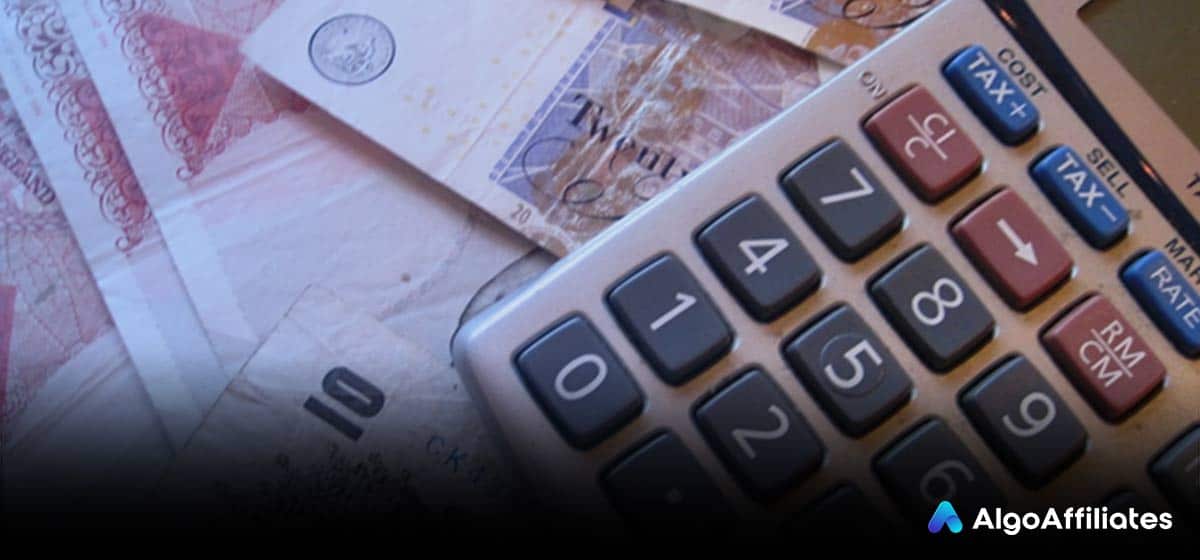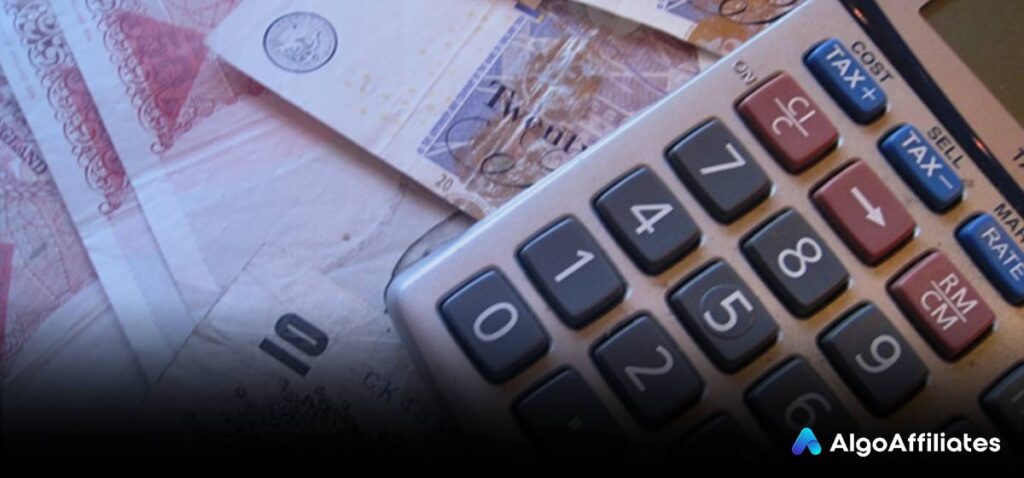 To get started with CPC affiliate marketing programs, it is important to sign up with a reliable and trustworthy affiliate network. Algo Affiliates stands out as one of the top CPC affiliate networks for publishers seeking lucrative CPC programs in various niches such as finance, dating, entertainment, gambling, lifestyle, health, and many more. Algo Affiliates utilizes advanced affiliate technologies that ensure all your visitor clicks are tracked efficiently and you receive your entitled compensation. 
Algo Affiliates is a relatively new affiliate network, but it is backed by a team that has vast experience in managing various affiliate programs and networks. Algo Affiliates offers publishers a variety of different commission models such as CPM, CPL, CPA, and Revenue Share. This variety makes Algo Affiliates a one-stop-shop for publishers who wish to promote a wide range of merchant products. 
To help publishers get the most out of their promotion efforts, Algo Affiliates has a massive library of marketing tools including banners, videos, reviews, and more. There is also an active blog that keeps publishers up to date with the latest trends in the affiliate marketing industry. Algo Affiliates also supports flexible payout schedules. Publishers have the chance to choose merchant products with flexible and convenient payout frequencies such as monthly, fortnightly, biweekly, or  daily payments. 
Want a solid and reliable CPC affiliate program? Join Algo Affiliates Network today!