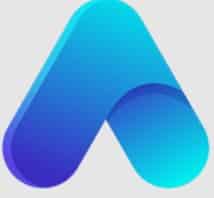 Published on July 12, 2020
Best Crypto Affiliate Programs -Crypto Affiliates Guide
Cryptocurrencies have soared in popularity in the last decade. These digital assets have provided mind-blowing returns for some investors in past years. To put this into context, consider that the first-ever cryptocurrency (Bitcoin) was valued at less than $1 when it started out in 2009, but has managed to grow by tens of thousands of dollars. But the opportunity in the crypto world is not just about investing and trading digital assets, as there are also lucrative opportunities with crypto affiliate marketing.
Those familiar with the affiliate marketing industry, will understand that the landscape is always changing, with old trends dying out and new profitable trends emerging. One of the hottest new trends in affiliate marketing today are cryptocurrencies.
This growing affiliate marketing niche offers great profit potential due to the ongoing hype surrounding Bitcoin and other cryptocurrencies. The numerous stories of investors who became quite wealthy trading digital currencies have quickly spread and as more countries adopt these digital coins, its popularity and value are quickly growing.
As a result, this means that more people are taking an interest in cryptocurrencies, which translates into a larger target market to promote affiliate crypto campaigns that focus specifically on the cryptocurrency and forex trading category.

In order to understand the relationship between cryptocurrencies and affiliate marketing, let's start by understanding digital currencies in more detail and how they have become a major form of investment for traders and investors worldwide.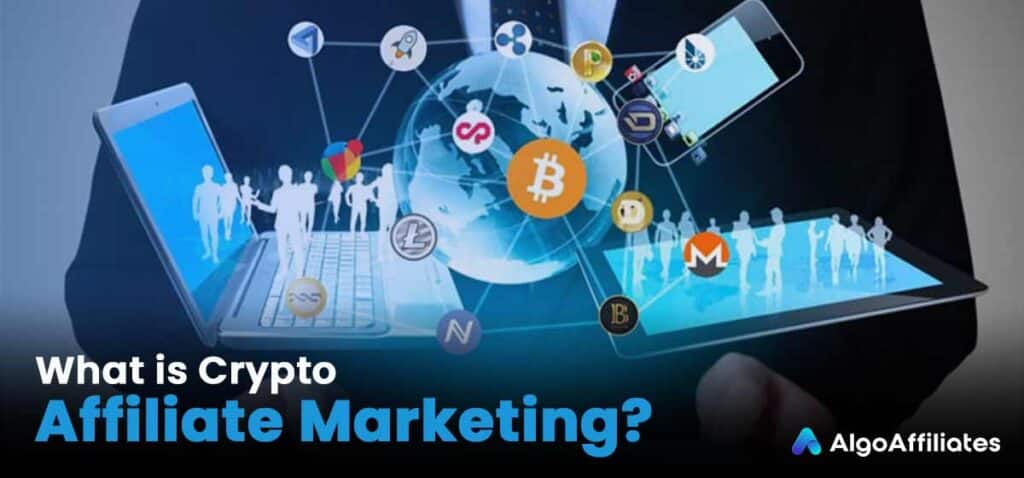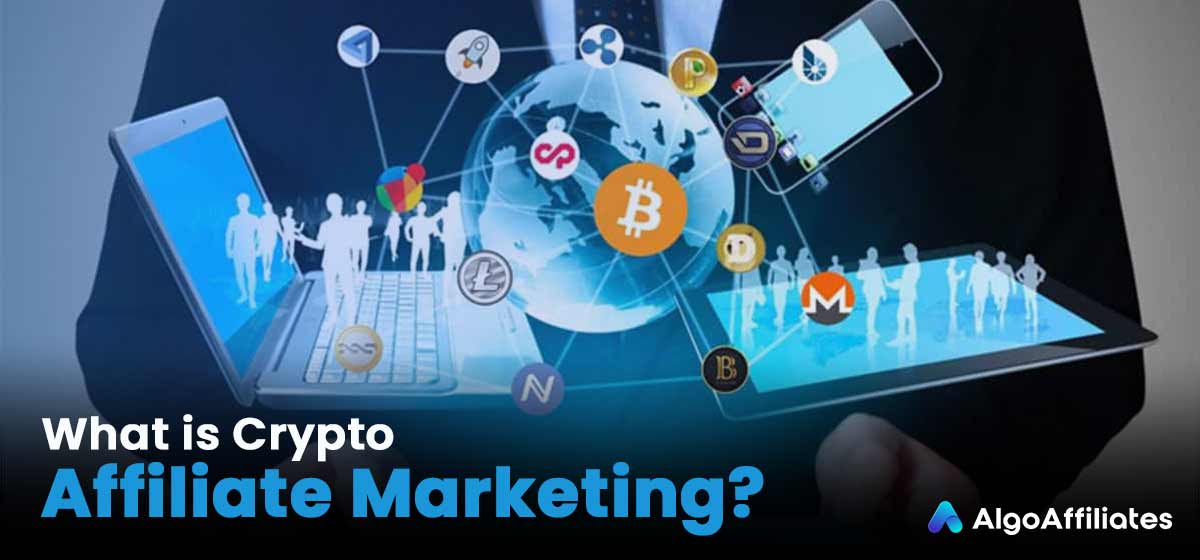 What is Crypto Affiliate Marketing?
Affiliate marketing is a performance-based marketing strategy where an affiliate is rewarded for promoting a company's products and services. The company, affiliate program, and affiliate marketers benefit from this relationship. Companies/brands get more customers, whereas affiliate marketers earn commissions for their efforts.
Crypto affiliate marketing involves promoting projects or products of crypto companies/brands. Cryptocurrency has consistently generated so much interest in the mainstream public. People are looking for ways to earn extra income, diversify their portfolios, as well as protecting themselves from the effects of inflation. Crypto assets provide them with such solutions, and you can make yourself income by connecting them to the best brands that match their needs.
Crypto affiliate marketing is very lucrative and there is no shortage of demand for crypto content. Crypto also belongs to the overall profitable finance and investment affiliate niche, so you stand to earn substantial rewards by recommending the best brands to your audience.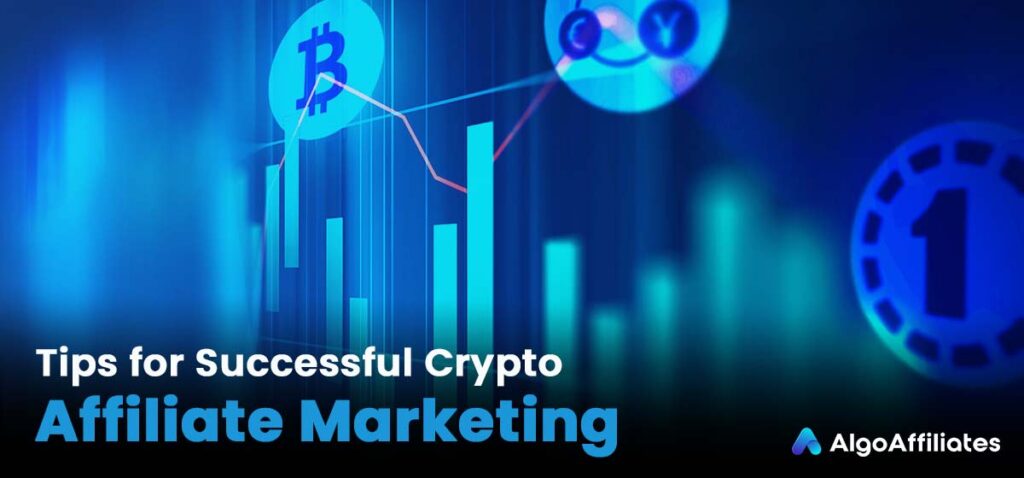 Tips for Successful Crypto Affiliate Marketing
There is no doubt that crypto is a growing and money-generating niche. But it is important to understand the peculiarities of this arena. Here are some tips for publishers who wish to achieve success in crypto affiliate marketing:
· Know your Audience
In terms of demographics, it is estimated that 60% of crypto owners are millennials or younger. It is important to the different approaches that crypto investors take, for example, some people may view crypto as an investment vehicle for portfolio diversification, hedging against inflation, or general speculation.
Understanding your audience allows you to target your marketing content and campaigns, as well as decide the best affiliate offers to promote.
· Choose a Relevant Offer
Crypto is a broad field, and there are multiple sub-niches for affiliate marketers to target. You can promote crypto exchanges and crypto CFD brokers for an audience interested in investing and trading digital assets.
There are also crypto mining affiliate programs, crypto wallet affiliate programs, NFT affiliate programs, as well as other related crypto services. The best offer depends on your audience, but you can consider other factors such as brand reputation, commission amounts, payment method and payout frequency, as well as technology and publisher support.
·  Watch the Crypto Markets
Crypto has proven to be a world driven by hype and human emotions. When the value of crypto assets is stagnating or falling, interest among users tends to be subdued. There may still be demand, but it may require more effort to generate and convert leads.

In contrast, when the value of crypto assets is rising, the markets become so volatile and interest among users literally explodes. There is a huge demand for users to get involved in crypto, but this may also mean more competition among publishers. By watching the markets, you can know how and when to implement appropriate marketing strategies.
· Promote in Appropriate Channels
Crypto may be gaining mainstream public acceptance, but there is still some skepticism and distrust attached to the field. There have been safety and security concerns, as well as unclear laws to govern their status. Additionally, investors have also had to bear massive volatility risks when holding crypto assets.
This means to convert a crypto lead; you need to build immense trust with your audience. Some of the best ways to convert a cautious audience include objective blogging and reviews, quality newsletters, as well as authority status in online investment forums.
Crypto affiliate programs offer attractive commissions. But this is also a unique space where you need to approach your audience in a different way. To get started, we have listed some of the best crypto affiliate programs:

Crypto Affiliate Marketing
Regardless of the Facebook ban, the demand for access to cryptocurrency markets still exists because the potential for profiting from trading cryptocurrencies is still quite real. Therefore, cryptocurrency brokers and platform providers have started looking at other, alternative methods to promote their services and attract new traders to their cryptocurrency platforms.
This is where you can get a piece of the pie as well, by simply joining a reputable cryptocurrency affiliate marketing program.
These types of programs allow you to become an affiliate marketer, which means you receive a payment for promoting a link to a cryptocurrency broker and getting people to sign and trade with the broker. An affiliate marketing network operates on a variety of business models and one of them is known as Cost Per Action (CPA). This means that you as an affiliate marketer will receive a commission when a person performs a specific action, such as clicking on a link, registering for a trading account or actually depositing funds and starting to trade.
Cryptocurrency brokers may opt for this promotional method instead of, or in addition to, advertisements in niche publications to extend their marketing reach. Also, since the brokers do not have to pay the commission until a prospect performs a specific action, the risk posed to the cryptocurrency platform provider is significantly less with an affiliate marketing business model. Affiliate marketing is a win-win scenario for everyone; the broker gets more traffic to sign up on their platform, while the affiliate marketer gets paid for driving his traffic to the broker's site.

Crypto affiliates are not just limited to getting new traders to join a broker, there is a range of ancillary services around the crypto industry that have plenty of lucrative opportunities. Some of the popular crypto affiliate products include, crypto trading signals, crypto trading robots, automated and algorithmic platforms and more. For crypto affiliates, this means you can remarket and cross-sell to the same base and extract even more value.
So, now let's look at how you can also become a crypto affiliate marketer.
Different Types of Crypto Affiliate Programs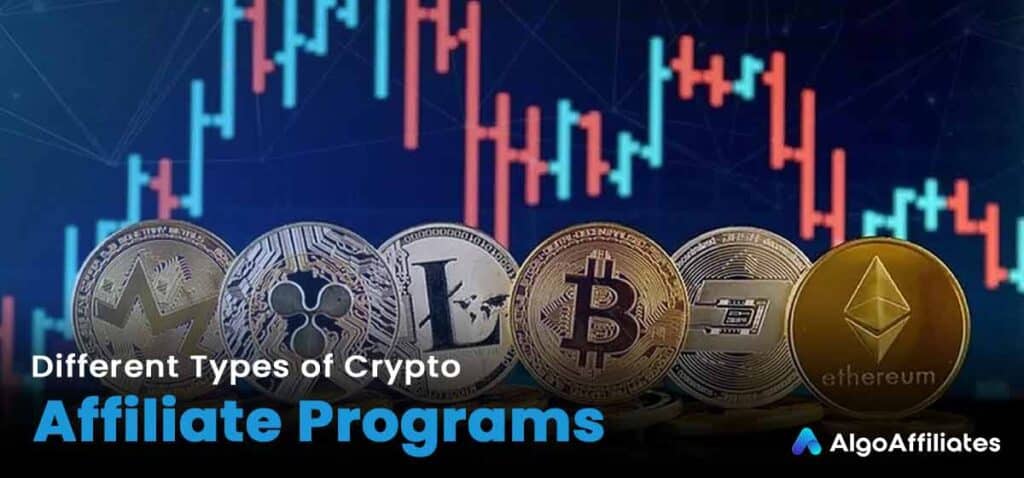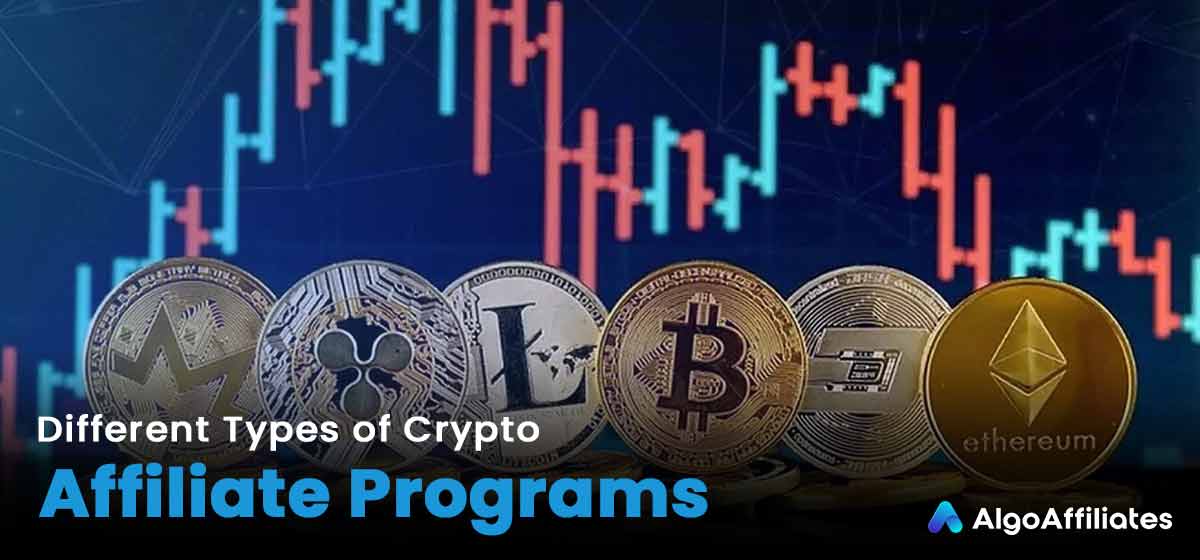 It is important to understand the difference between the main types of crypto affiliate programs currently available before you dive into this affiliate marketing niche.
One type of crypto affiliate program is where you drive leads to a crypto exchange, where the leads open an account and can actually purchase, store and trade digital currencies through the exchange. The other very popular option for crypto affiliates is to drive traffic to a CFD / Forex brokers where the leads can then trade cryptocurrency CFDs (Contract For Difference). With CFDs, the leads open an account with the broker, but they do not actually purchase or store cryptocurrencies but instead speculate on the price movements of the digital currencies. Crypto CFD trading has proven to be highly profitable for affiliates, especially if the affiliate marketing network or broker offers an all-inclusive service that enables the leads to sign up, trade effectively and to profit.

How to Choose a Good Crypto Affiliate Program
Upon realizing the potential for significant profit from joining an affiliate marketing network focusing on the cryptocurrency space, you will want to make sure to choose the best crypto affiliate program available. While the market offers many options, not all affiliate marketing networks are created equally.
Below are some aspects to consider when shopping around for the right affiliate network:
You will want to find an affiliate marketing network that offers generous commissions. Algo-Affiliates offers some of the best commissions in the industry and is well-recognized for being reliable and professional. The network even offers you a commission for recruiting other affiliate marketers. Best of all, the commissions from these recruited affiliates will continue coming, since you will continue to earn commission from leads that these recruited affiliates generate
Having top-notch tracking systems is essential since this will make sure every action related to your affiliate campaign is being recorded, which ensures that you receive the commission that you have rightfully earned. There are some cryptocurrency affiliate programs which have been known to have faulty systems, losing affiliates significant money. However, one affiliate network which does not have this problem is Algo-Affiliates. This crypto affiliate marketing network has implemented a high-performance system which accurately tracks all actions related to your affiliate marketing campaigns.

There may be times when you do not understand something or perhaps you want advice or need answers right away. This is another reason why Algo-Affiliates may be a good choice. Alog-affiliates has a responsive and knowledgeable support team . When selecting an affiliate marketing network, it is vital to know that they are always available to assist you at every step of the way.
There is nothing worse than having to wait to receive the payments which you have earned. Therefore, it is important to make sure to choose an affiliate network which pays its affiliates on time. With Algo-Affiliates, you will never have to worry about any delayed payments because the network always pays its affiliates on time, without exception.
Choice of affiliate campaigns: 
It is always good to have choices. This is definitely true when it comes to crypto affiliate marketing. This is why it is important to join an affiliate marketing network which offers a wide array of cryptocurrency brokers and crypto products to promote. Algo-Affiliates does not disappoint here either and they offer one of the most extensive crypto currency offerings.
One of the most vital components of your marketing will be to have access to marketing tools, such as banners, landing pages and well optimized funnels. This is one area where Algo-Affiliates puts a huge amount of emphasis. Plus, they are constantly optimizing to improve conversion rates, which ultimately results in more dollars in your pocket.
What are Common Categories for Crypto Affiliate Networks?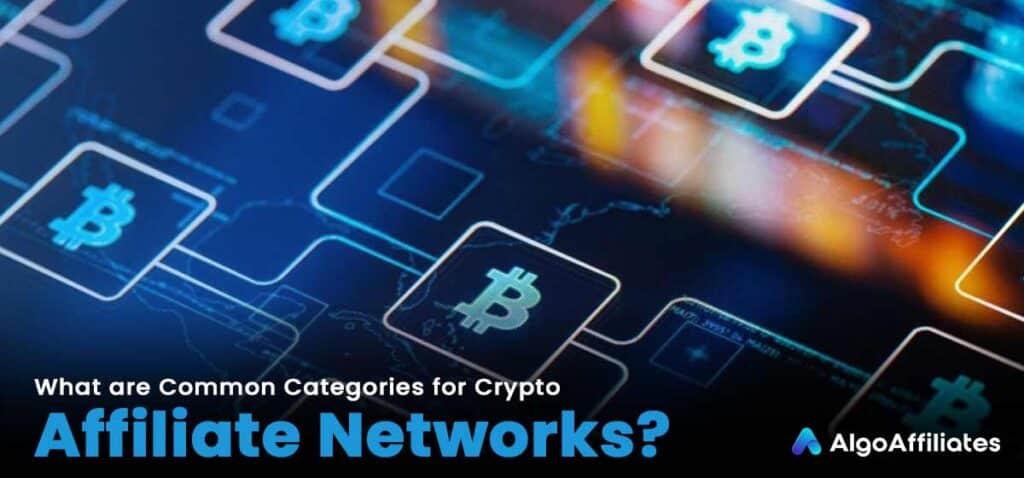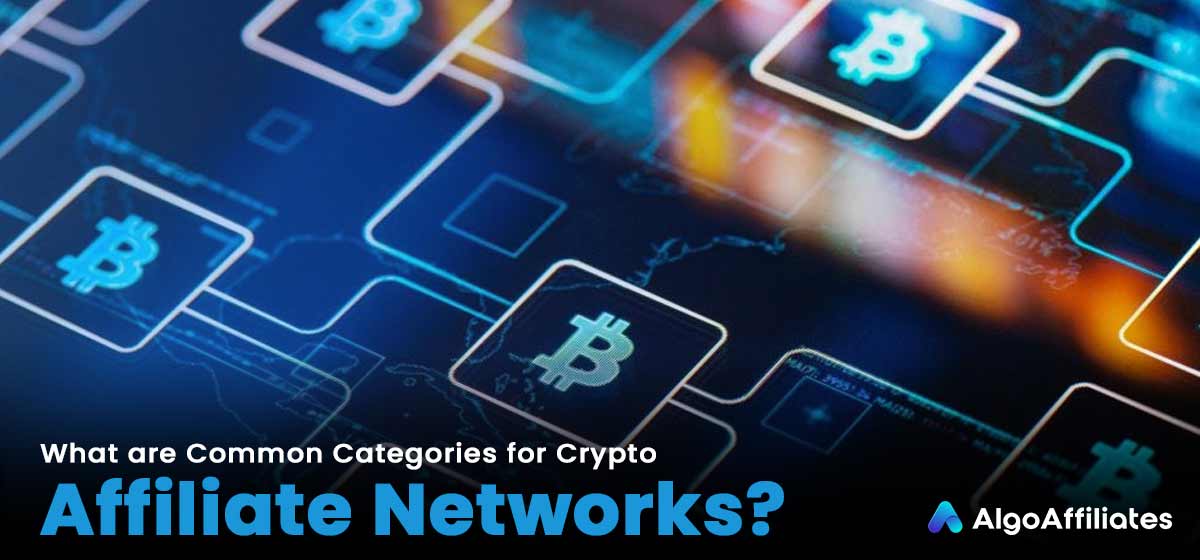 The number of crypto affiliate networks continues to grow consistently, with a focus on a variety of different product and service niches. It is important if you are looking into choosing a good crypto affiliate network program that fits your individual needs and goals, to have a firm grasp on the available niches.

Although crypto affiliate networks have the possibility of serving any niche in the consumer market, there are few specific niches and industries which crypto affiliate networks tend to target.
Age of the Blockchain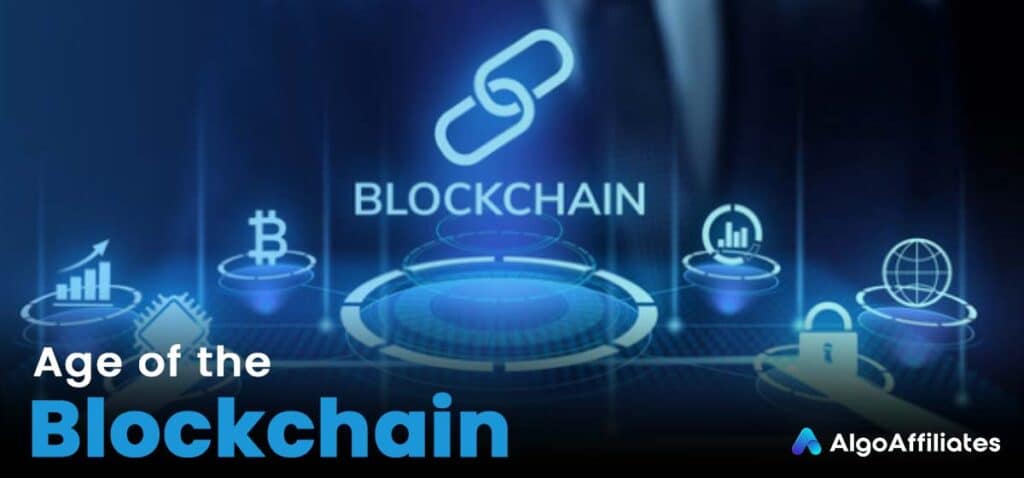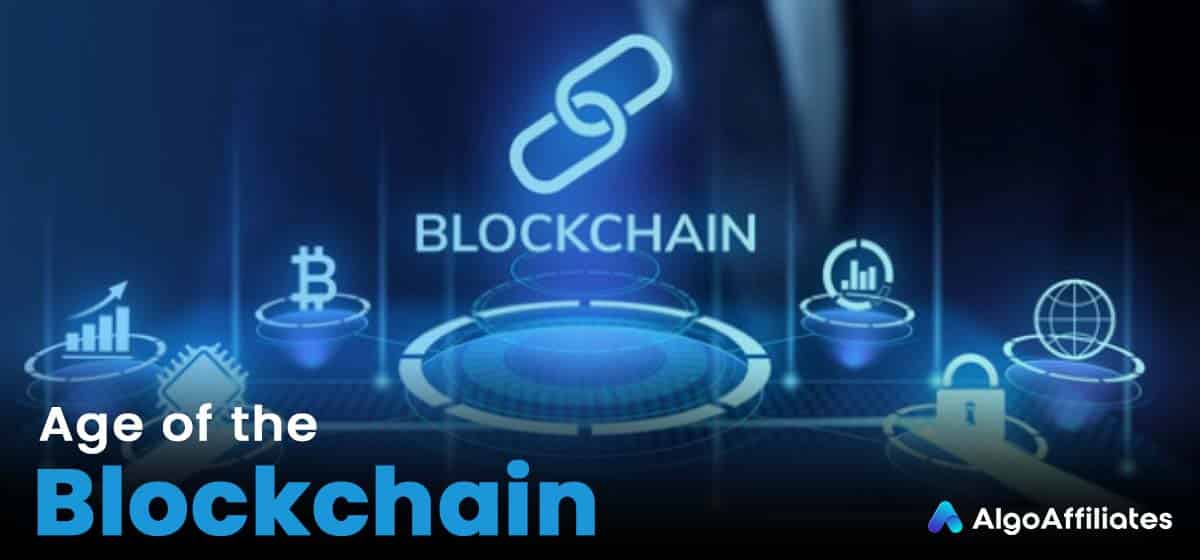 Many have speculated, that with the dramatic appreciation of Bitcoin and other cryptocurrencies, along with continued, increasing adoption of blockchain technology around the world, we have entered a new blockchain era. With the versatility of blockchain technology being quickly integrated into the mainstream financial markets, investors have speculated that the value of Bitcoin will eventually go higher than its previous peak of around $20,000. This will also translate into record increases in value for other cryptocurrencies, since demand for cryptocurrencies are generally correlated with one another, on a broad basis. With the demand for digital coins constantly increasing and the prices always reflecting a high level of volatility, investment opportunities have grown exponentially in the crypto space.
Fear of a Cryptocurrency Bubble
Despite the consistent growth, there have been numerous economic experts who have made the case that Bitcoin and cryptocurrency markets are in a financial bubble, which means the values are overly-inflated and are set to crash. In fact, since reaching its peak of $20,000 at the end of 2017, the Bitcoin market has taken a considerable hit, dropping all the way down to below $3,200 by the end of 2018. This is only one year after the cryptocurrency reached its all-time high. But this doesn't always spell bad news!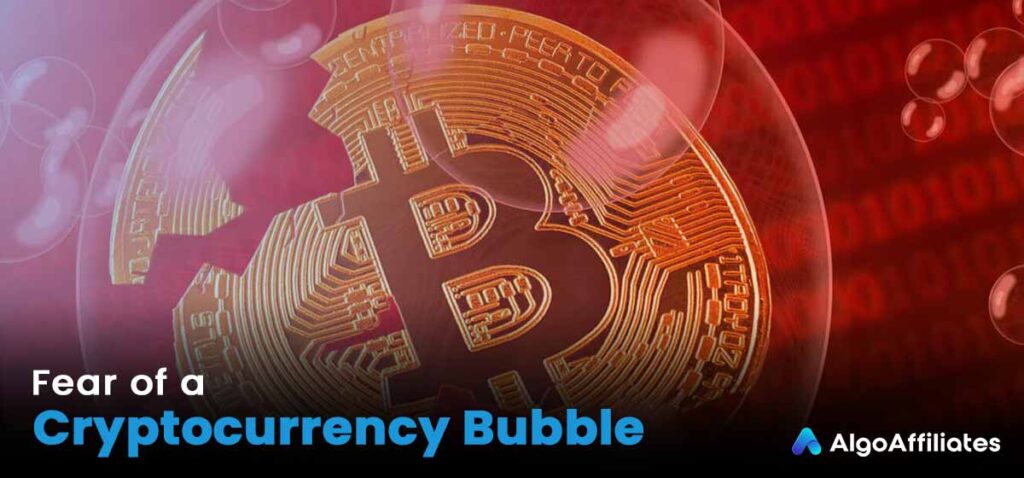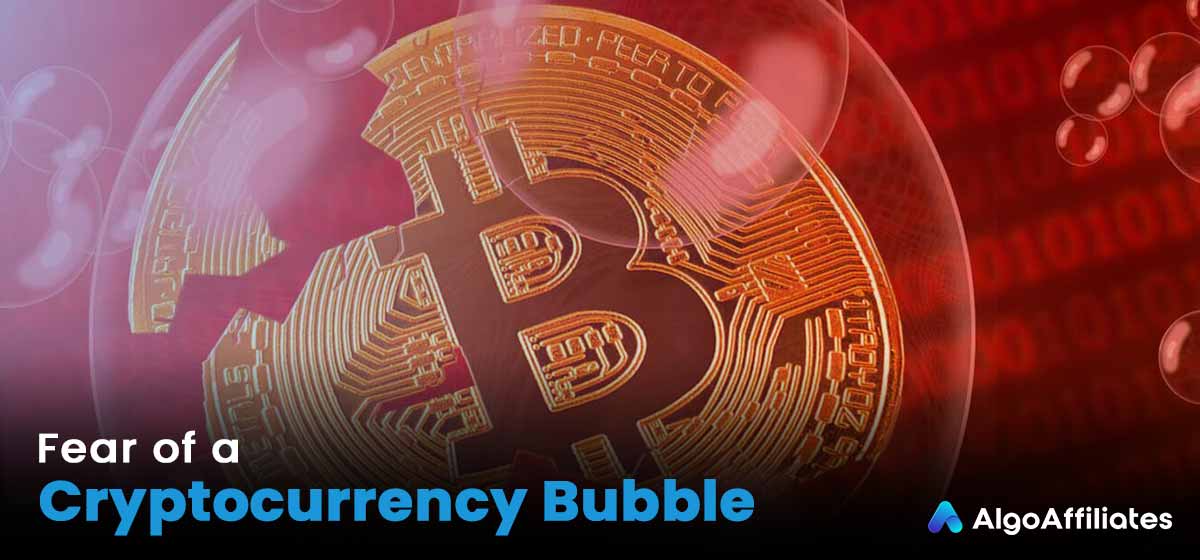 Volatility Brings Opportunity
The precipitous drop of the Bitcoin market may have scared off a good chunk of investors and speculators from cryptocurrencies. However, with volatility comes opportunity for potential profit. There are still many investors who are interested in trading Bitcoin and other digital currencies, especially at lower prices.
Also, there are many market analysts making the case that Bitcoin and other crypto coins are perceived by global investors as safe-haven assets during times of uncertainty. With the current geopolitical tensions and ongoing trade wars, cryptocurrencies are likely to end up appreciating in response to market sentiment. This will simply mean more investment opportunities.
Increasing Adoption
Another important economic driver of the cryptocurrency value is the rate of adoption of these currencies by the mainstream global financial system. The adoption has continually been increasing across the global financial markets, with Japan leading a recent effort to create a globally integrated system for cryptocurrency transactions. As adoption continues to grow globally, the demand for digital currencies will continue to grow as well. Initial Coin Offerings
Another reason for continued high demand and interest in cryptocurrencies is the hype surrounding initial coin offerings (ICOs), which is a type of crowdfunding method for blockchain projects. This is when new cryptocurrency coins are created and are promoted to investors who then purchase the future cryptocurrency coins using fiat currency or other major digital assets which have already been released and have market value. During 2018, several hundred ICOs raised approximately $5 billion from token sales. The ICO market is expected to continue to expand, which reflects the current status of a strong cryptocurrency market.
Of course, a strong ICO market represents plenty of potential profit for those savvy enough to position themselves advantageously. Return on investment for ICOs averaged around 1,300% during 2017. With numbers like this, there is no mystery as to why so much buzz has surrounded the cryptocurrency markets. Investor interest and demand is high globally, especially compared to the birth of the Bitcoin market when hardly anybody knew anything about blockchain technology.
Who is Profiting From the Cryptocurrency Demand?
Now, as anybody with the most minimal amount of knowledge in economics will understand, high demand means potential profit for those who can capitalize on it. Cryptocurrency brokers and exchanges are the main beneficiaries of the strong demand for these digital currencies. These financial market firms provide digital platforms for investors to buy and sell cryptocurrencies in order to profit from the fluctuations in cryptocurrency market values. Cryptocurrency brokers make profits from charging investors various types of fees for transactions as well as a spread (the difference between the buy and sell prices) on market prices.
Competing for Investors
Since the potential of the cryptocurrency markets are no longer a secret, and they have proven their profit potential, there are many financial firms looking to attract traders and investors to their cryptocurrency trading platforms. As a result, these cryptocurrency brokers are all looking to gain an edge when it comes to attracting new investors to open trading accounts on their networks.
There are various ways in which cryptocurrency brokers are reaching out to their target markets. Here are some examples:
Niche Media
There are numerous publications and websites which have already been covering the evolution of the cryptocurrency markets and blockchain technology. Some of these publishers have been posting about the topic since the birth of Bitcoin in 2009. However, purchasing an advertisement banner on one of these web publications can cost anywhere between $5,000 to $20,000 per week. Although this promotional method will definitely result in more investors opening trading accounts, with the high cost, it can be risky and there is no guarantee that the advertising broker will receive a profitable return on their investment.
Banned from Facebook
Another obvious method of promotion would usually be through Facebook, just like any other product or service. However, the social media site has recently banned advertisers promoting anything related to cryptocurrency trading. This means, that cryptocurrency brokers have lost one of the most effective social media promotional avenues available. Although other social media sites still accept cryptocurrency advertisers, none of the other social media sites have the extensive reach and audience that Facebook does.
The following are some of the most common niches for crypto affiliate networks:
Cryptocurrency exchanges and brokers:
These financial firms offer investors online trading platforms to buy and sell various types of cryptocurrencies. The trading platforms offer other services, such as various charting and technical analysis tools aimed at assisting investors to make profitable trading decisions. Other perks may include one-on-one training, webinars, eBooks and much more. This is by far the most popular way to promote cryptocurrencies.
These online services provide software applications which use algorithmic bots that buy and sell cryptocurrencies automatically for traders and investors. Sometimes, cryptocurrency brokers are the trade signal providers but, in many cases,, this service is provided by a third party.
Online retail businesses:
These are retail businesses with online storefronts which also accept cryptocurrency as payment from customers. With the increasing adoption of cryptocurrencies into the mainstream financial system, the number of these online retail businesses will only increase in the future.
Adult entertainment and dating sites:
For obvious reasons, many people prefer to maintain as much anonymity as possible when purchasing adult entertainment products and services. Therefore, it was natural that websites within this niche that accept cryptocurrency payments would be quite popular.
Online gambling websites and casinos:
Gambling has become a significant niche within the crypto affiliate industry.
How to Choose a Reputable Crypto Affiliate Marketing Network

There are numerous new affiliate networks being created on a regular basis. Some of these will be affiliate marketing networks which are branching out into the online trading niche. Others will be new startup networks which have decided to focus their business model solely on the cryptocurrency space.
Despite cryptocurrencies being a newer affiliate marketing niche, you should still use just as rigorous due diligence when determining which network to join as you would any other affiliate marketing category. You may want to choose a network which focuses solely on the cryptocurrency space, since that network will be putting all of its resources into creating more opportunities in this particular niche, instead of being spread out over the numerous affiliate marketing categories out there.
Also, you should perform your usual due diligence in confirming the legitimacy of the potential networks you are thinking about applying to. This is one advantage of choosing a more established affiliate marketing network, despite the network not focusing exclusively on the cryptocurrency category. If you are already a part of an affiliate marketing network, you may want to check to see if the network has already or has plans to expand into the cryptocurrency category. Another plan is to partner with an affiliate marketing network that is recognized as being a leader in the cryptocurrency space. An example of this is Algo-Affiliates that provides its affiliates with access to the top brokers and crypto service providers in the industry as well as to a wide range of effective marketing tools.
With the crypto affiliate niche still in its growth phase, now is the window of opportunity to gain experience and become a super affiliate in this niche. Algo-Affiliates have been involved in crypto for some time now and have gained extensive experience in what works, which products are in demand and how to optimize. Take the time to really learn about digital currencies and about the different brokers, services and products available in this space. This will ensure that you have the knowledge to promote trading cryptocurrencies properly, helping you to drive your traffic more effectively.
Initial Coin Offerings
An ICO (Initial Coin Offering) is a used as fund raising method by the developers of a cryptocurrency. This is a type of crowdfunding method but there are also private ICOs. An ICO can be viewed as similar to an IPO where a company offers shares in the company, however instead of receiving stocks the investor receives tokens. In order to create hype and demand for the new crypto currency, there is usually a major marketing and promotion campaign. The creators of ICOs commonly implement affiliate marketing into their business model.
Although it is quite speculative, if you happen to jump on board an affiliate marketing offer for an ICO that happens to become extremely popular, you will surely be rewarded handsomely. Essentially, you will be a beneficiary of the resources utilized to create a successful and effective ICO marketing campaign. On the other hand, if an ICO fails to gain any traction among investors, you may feel you have wasted your valuable time. Based on this, it is always a good idea to do extensive research around the ICO before beoming involved.
Be Cautious of Scams in the Crypto Affiliate Marketing Industry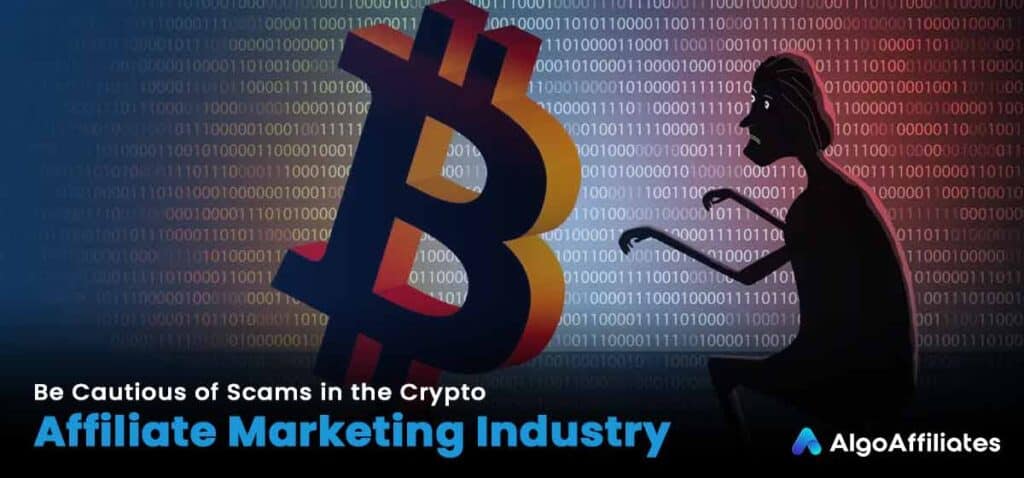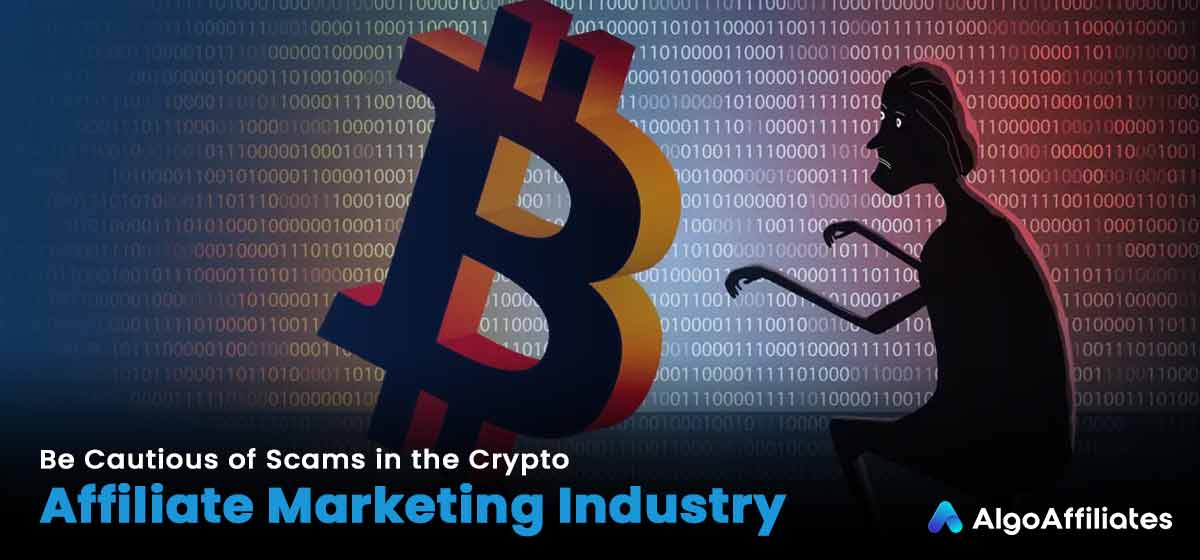 It really does not make any business sense in the long run for crypto affiliate networks to scam their affiliate partners. An affiliate which is able to make consistent profit is worth much more than the short-term gains from not paying earned commission to affiliates. Some affiliate marketing networks have even put out fake offers to make a quick buck, instead of cultivating an affiliate network that would bring in much more profit in the long-term. Again, this reiterate the value of working with a reliable and reputable network like Algo-Affiliates.
Most common scams crypto affiliate marketing:
1. Not paying commissions:
Of course, the whole point of anybody becoming an affiliate marketer of any niche is to earn commissions from sending leads to the service or product provider. However, many unscrupulous affiliate networks in the cryptocurrency space, as well as other categories, scam their affiliates out of their earned commissions by coming up with dishonest excuses to not pay the commission owed. One common excuse is to claim that payments from your leads came from specific countries which the network claims are not acceptable (however, be sure that you didn't target regions that were not approved). Some networks do not even bother making up an excuse; they will just simply not pay. This withholding of commissions scam is probably the most common fraudulent scheme in all of the affiliate marketing industry, not just the cryptocurrency niche.
2. Conversion rate scams:
The value of cryptocurrencies can be quite volatile, with market prices fluctuating constantly. There are a number of crypto affiliate marketing networks which take advantage of this fluctuation to make more profit at the expense of their affiliates. Since the value of cryptocurrencies go up and down, some networks will wait to pay out commissions to affiliates when the market is quite low. This means if you had earned a cryptocurrency commission equivalent to $10 one day, the network may pay out the commission when that same amount of cryptocurrency is only worth $7 the next day or week. These scam networks are relying on the ignorance of their affiliates regarding trading and the cryptocurrency markets. Therefore, it is a good idea to find an affiliate marketing network which provides a fixed dollar/euro rate per lead (CPA – Cost Per Action) and not one which offers a fluctuating commission based on the rate of exchange or the value of the cryptocurrency.
Another common scam is when the scammers create a company and then after committing their fraud, they suddenly close down and then reopen under another name. These fraudsters then run their scam a second and third time on unsuspecting affiliate marketers. Some of these scammers have no intention of paying earned commissions to affiliates, while others are just simply poorly managed and end up going bankrupt without paying affiliates the commissions that they rightfully earned.
Consider Your Target Market
It was not until recent years that Bitcoin and other cryptocurrencies have become more well-known and popular in the mainstream. This might mean that there is only a small segment of the overall population that would be interested in seeing advertisements and promotions related to cryptocurrencies. This targeted audience will have a stronger than average understanding of blockchain technology and how it functions. Generally, these people will be more proficient and knowledgeable about technology in general and will have a penchant for identifying future technological trends. Therefore, effective advertising and promotional content aimed at this audience will require significant knowledge of market psychology, financial markets and current events. Also, you will need to understand cryptocurrencies and how they can be traded profitably so that you can promote a brokerage or automated trading software effectively.
Commission model for crypto affiliate networks
Most of the existing commission model schemes will be the same for the cryptocurrency affiliate marketing niche, as with most other niches. Cost per action (CPA) or various revenue share models are the most common ways affiliate marketers in the cryptocurrency space are paid. Make sure you fully understand the payouts and the requirements before you sign up with an affiliate marketing network.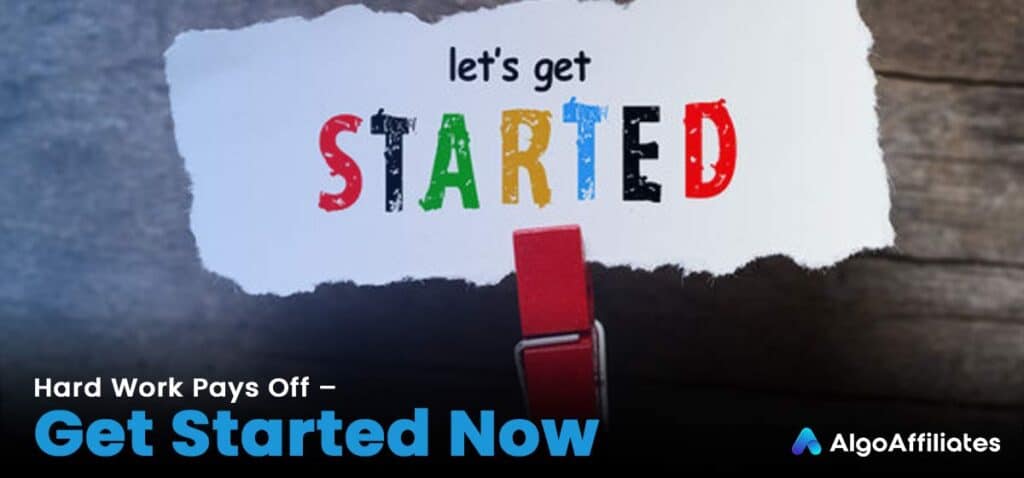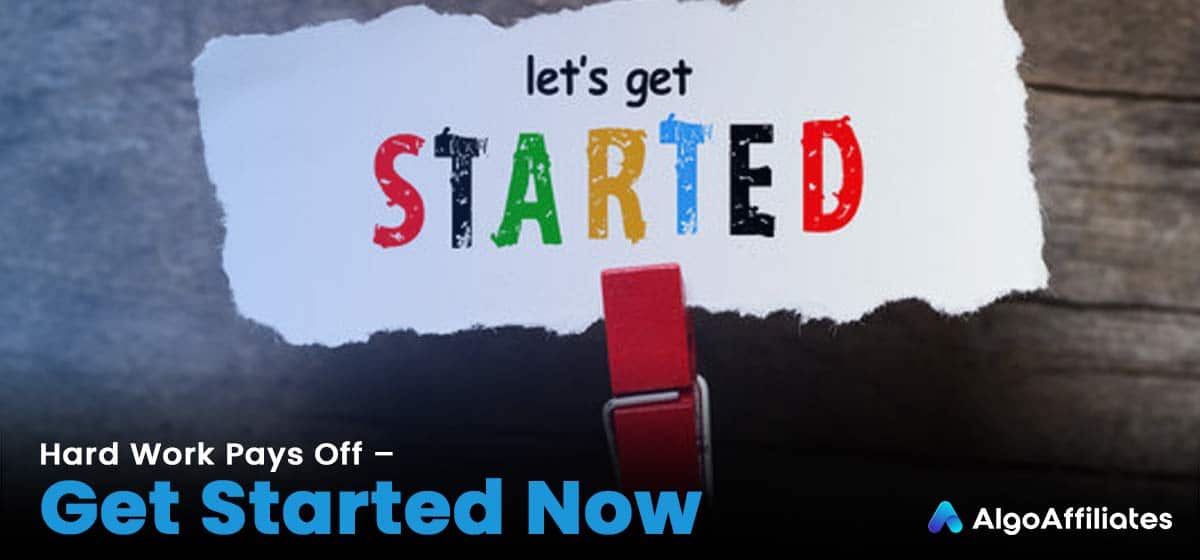 Hard Work Pays Off – Get Started Now
Of course, just like any other legitimate affiliate marketing category, cryptocurrencies is not a get rich quick scheme. It will take plenty of hard work, research and dedication to successfully profit from your cryptocurrency affiliate marketing campaigns. If you are not already familiar with and knowledgeable about blockchain technology, you will have to make sure you educate yourself before formulating your marketing strategy aimed at the cryptocurrency category.
Additionally, you will have to be consistent with posting regular fresh content. However, in the end, all of your hard work will pay off if you are committed and dedicated; just like any other affiliate offer. If you're serious about capitalizing from this exciting and dynamic niche, then it is certainly worth connecting with the Algo-Affiliates team who have become industry leaders with their range of crypto offerings.
Promoting a Crypto Affiliate Marketing Campaign
There are various methods available to effectively promote your cryptocurrency marketing campaigns. Despite this, it is important to note that the available promotional avenues for affiliate marketing in the cryptocurrency niche is constantly changing. This is mainly because cryptocurrencies are extremely volatile and regulations around the world are still a grey area in many places but are always evolving.
A highly effective methods of advertising is push notifications. This is when smartphone users opt-in to receive messages via an app that sends various messages which are aimed to ultimately drive traffic and conversions to your marketing campaign.
Despite Facebook banning advertising related to cryptocurrency, social media is still a useful avenue to promote cryptocurrency-related services and products. You can still create business pages related to cryptocurrencies; you are just not allowed to buy paid advertisements on Facebook for this niche. You could post informational and promotional content with your affiliate marketing link on your business page or even on your personal page.
Additionally, Twitter is still a viable advertising avenue for cryptocurrency niches, even if it does not have the same amount of people on the network as Facebook. In fact, there is a significant and growing community of cryptocurrency enthusiasts on Twitter which you should definitely consider tapping into for your marketing endeavors. Reddit is another online platform which has a decent-sized community of cryptocurrency enthusiasts.
Another common and viable promotional method for all affiliate marketing categories, including the cryptocurrency niche, is designing and building your own website. The content on the website should be engaging, fresh and regularly updated. You should implement SEO techniques to maximize your web traffic. Also, the content on your website should work towards increasing your credibility as an expert in cryptocurrencies. You may want to include a blog on your website for current events related to cryptocurrencies, such as upcoming ICOs or breakthroughs in adoption of cryptocurrencies by the mainstream global financial system.
Advertising in online trade publications, which specialize in covering the cryptocurrency markets, is a great way to target those who are already looking for information about cryptocurrencies. However, the disadvantage to this promotional avenue is that it can be quite expensive. Banners on these niche web publications can be thousands of dollars per week or more.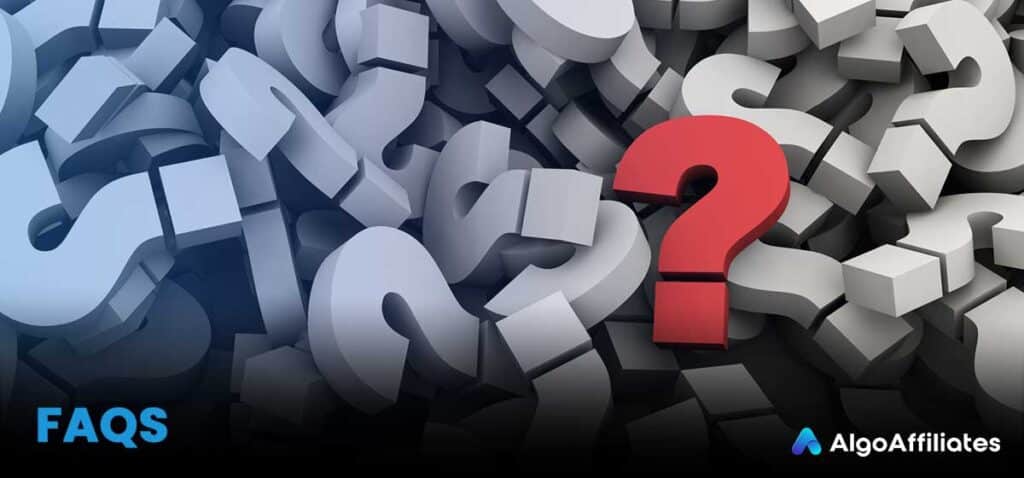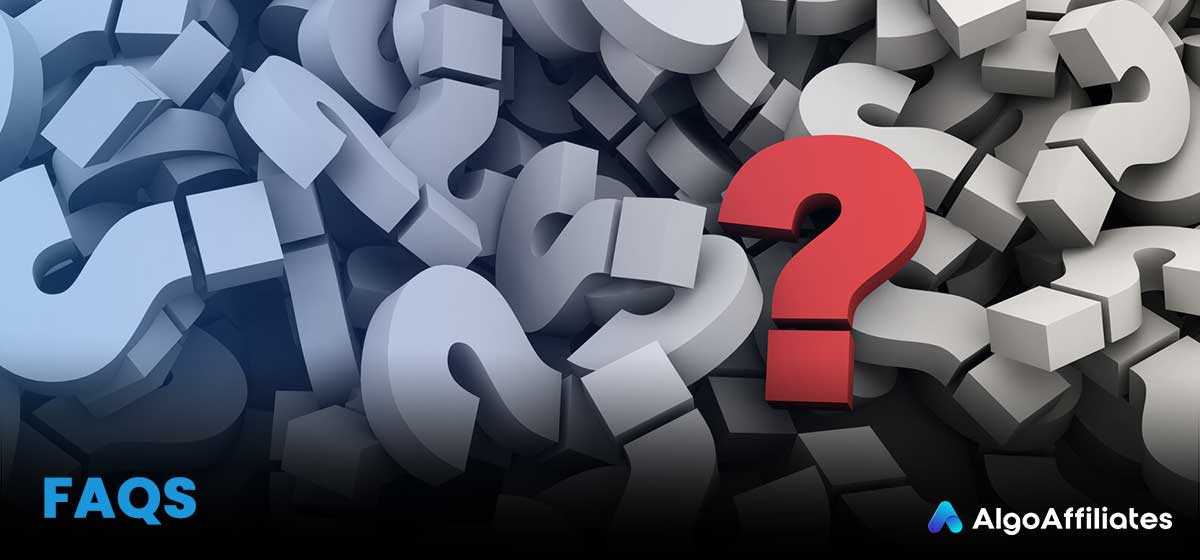 Crypto Affiliate Programs FAQs
1.     What is Crypto Affiliate Marketing?
Crypto affiliate marketing is the process of promoting crypto products and services and getting paid for your marketing efforts. Some of the companies and products promoted include crypto exchanges, wallets, crypto CFD brokers, and crypto payment solutions.
2.     How Much Can I Earn with Crypto Affiliate Marketing?
Crypto affiliate offers can be very lucrative. This is due to the high interest and demand in the industry and transactional values. Crypto brands are able to offer publishers high compensation packages because of the huge value of crypto customers.
The amount you can earn depends on the type of crypto product or service. For example, if you are earning recurring commissions from an exchange, the lifetime value of your referral will be much higher than let's say a once-off commission for a crypto wallet sale. While recurring commissions per lead may not be very high every month, however over time these can add up to substantial amounts.
A key benefit of promoting recurring commission offers is the residual effect where you can be earning for years to come, even when you are not actively marketing. This steady stream of income is ideal for affiliates wanting to ensure a consistent monthly income.
How much you earn with crypto affiliate programs will obviously be influenced by the quality and quantity of traffic you generate.
3.     What is NFT Affiliate Marketing?
NFT affiliate marketing is the process of promoting NFT products such as NFT marketplaces and earning commissions for your referred customers. NFT trading volumes have been rising in recent years, and this represents a huge opportunity for affiliate marketing in this niche.
The NFT space is very broad from digital art to gaming passes and character upgrades, to music downloads. As an NFT affiliate marketer, you will need to understand the products and their respective audiences in order to target your marketing effectively.
4.     Is Crypto Affiliate Marketing Safe?
Yes, it is. As an affiliate marketer, you only promote crypto services and are not obligated to invest in them. By investing, you may be prone to risks such as volatility or cyber hacking. Publishers only market the product and earn their commissions.
However, as with any industry, there will always be some low-quality or scam products, therefore it is imperative to do your due diligence on the merchants before you join their crypto affiliate programs. It goes without saying that you should only partner with reliable and reputable companies no matter which industry. You want to have full confidence that your referrals will not be scammed and that you will get your correct compensation.
5.     How Can I Choose the Best Crypto Affiliate Program?
When choosing a crypto affiliate program, please consider the following: brand reputation, payout methods and frequency, cookie period, marketing resources, and affiliate support. It is important to choose an offer that will resonate with your audience so as to maximize conversions. Other considerations are obviously the commission amounts, conversion rates, EPCs, and other metrics which will give you an indication of whether the program is worth your time.
It is important to point out that when looking at commission rates, you need to factor in the average conversion rate for the program. For example, an affiliate offer that pays a $100 CPA with a conversion rate of 20% will be more valuable to you than a $150 CPA with a 10% conversion rate.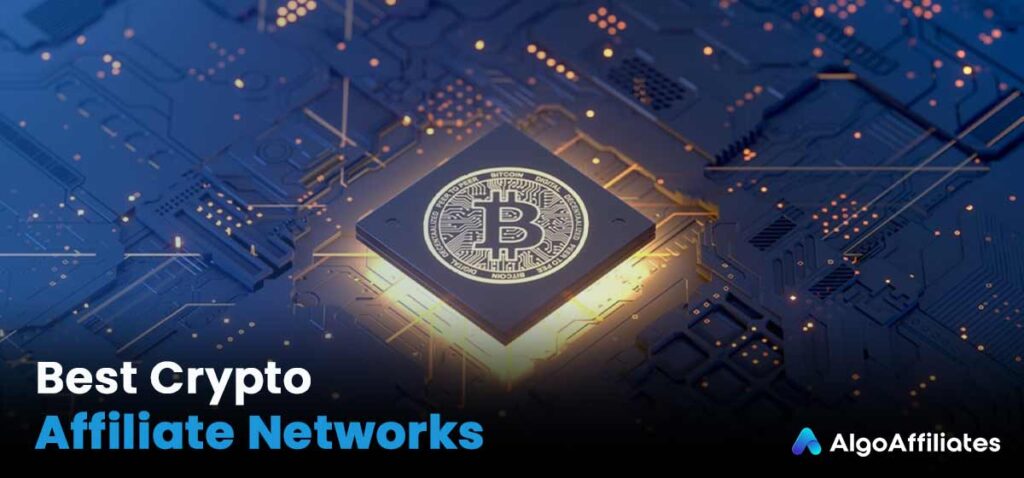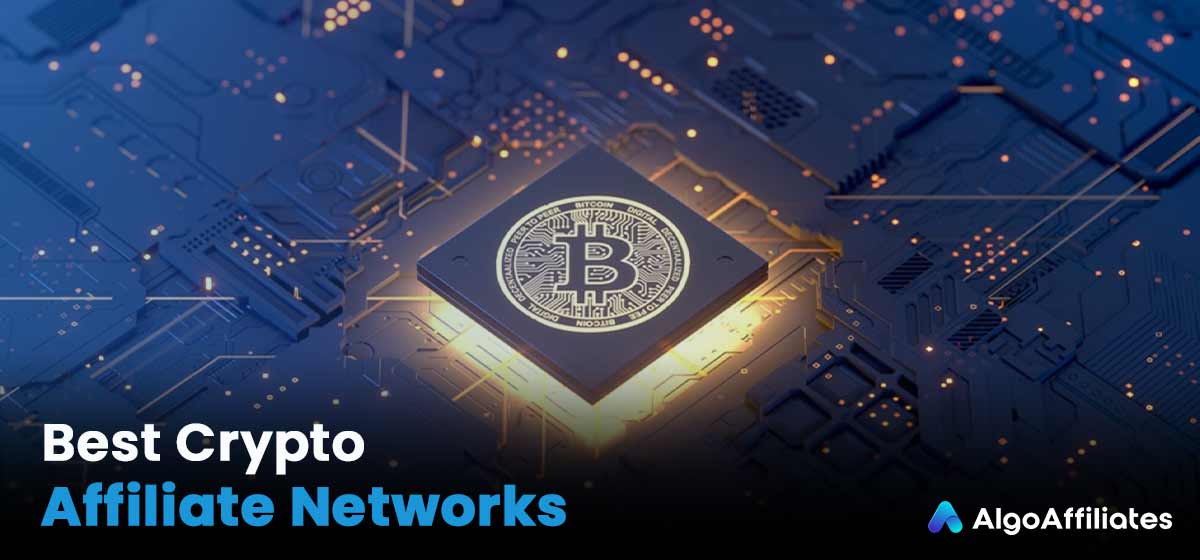 Best Crypto Affiliate Networks
Algo-Affiliates
Algo-Affiliates is one of the best-performance affiliate marketing networks in the industry. We connect our publishers to over 1500 affiliate offers in profitable niches such as finance (crypto & FX), insurance, health & beauty, loans, dating, and home improvement. In fact, we were an exclusively finance and investment affiliate network before adding these other lucrative niches, so we have extensive experience with the finance niche.
We have a great selection of crypto CFD offers. Crypto CFDs are a great and unique way of gaining exposure to crypto markets. Investors get to enjoy leveraged trading and can make money whether crypto prices are rising or falling. They also do not have to worry about safeguarding their crypto assets in secure wallets or any other cyber risks. There is excellent publisher support, including advanced technologies to help in boosting conversions.
Features
Best crypto CFD affiliate offers
Industry-leading CPA commissions
AI-powered smart-links to help boost conversions
Detailed reporting and statistics
High converting offers
Low payout threshold of $250
Multiple payment methods supported
Timely and reliable payments
Olavivo
Founded in 2017, Olavivo is a crypto-centric affiliate network. They have plenty of affiliate offers in niches such as finance, health, gaming, and sweepstakes. Olavivo is popular for its crypto offerings, where it has curated an impressive selection of high-paying and converting offers.
There are over 300 offers that can be promoted in over 18 languages across the world. Olavivo is famed for its excellent support as well as a superior tracking technology. The network supports multiple payment methods such as bitcoin, bank wire, PayPal, Masspay, and Payoneer. Depending on the offer, publishers can earn commissions using CPS, CPL, and CPA monetization models.
Features
Lucrative offers (300+)
CPA, CPS, and CPL monetization models
Payments can be received weekly, bi-weekly or monthly
30-90 day cookie period
High-converting landing pages
Dedicated affiliate support team
Global multi-lingual campaigns for over 90 countries
Top Cryptocurrency Exchange Affiliate Programs
Crypto exchanges are platforms where you can buy and sell cryptocurrencies. On a crypto exchange, you can exchange one crypto for another, or even back to fiat. Some of the factors to consider when choosing a crypto exchange include security, fees, number of tradable coins, liquidity, and insurance policy.
Crypto Exchanges that run Lucrative Affiliate Programs: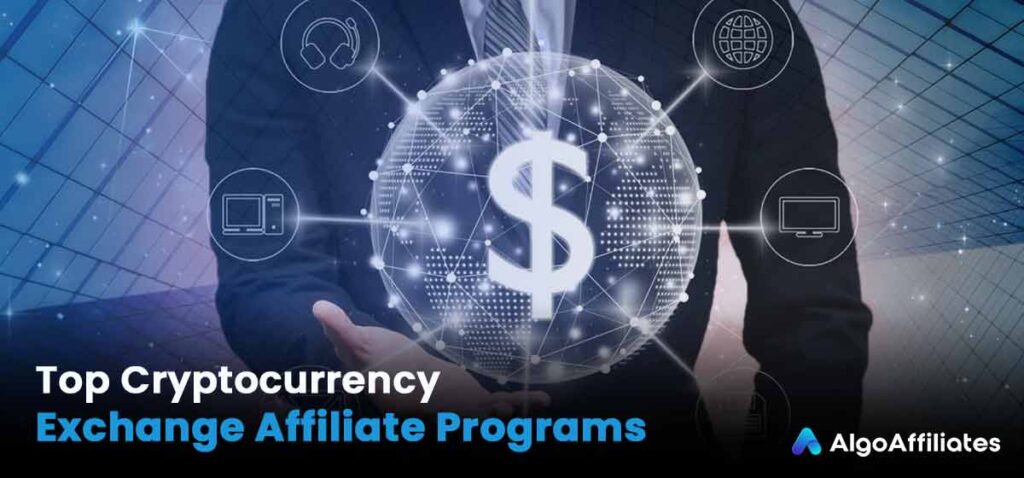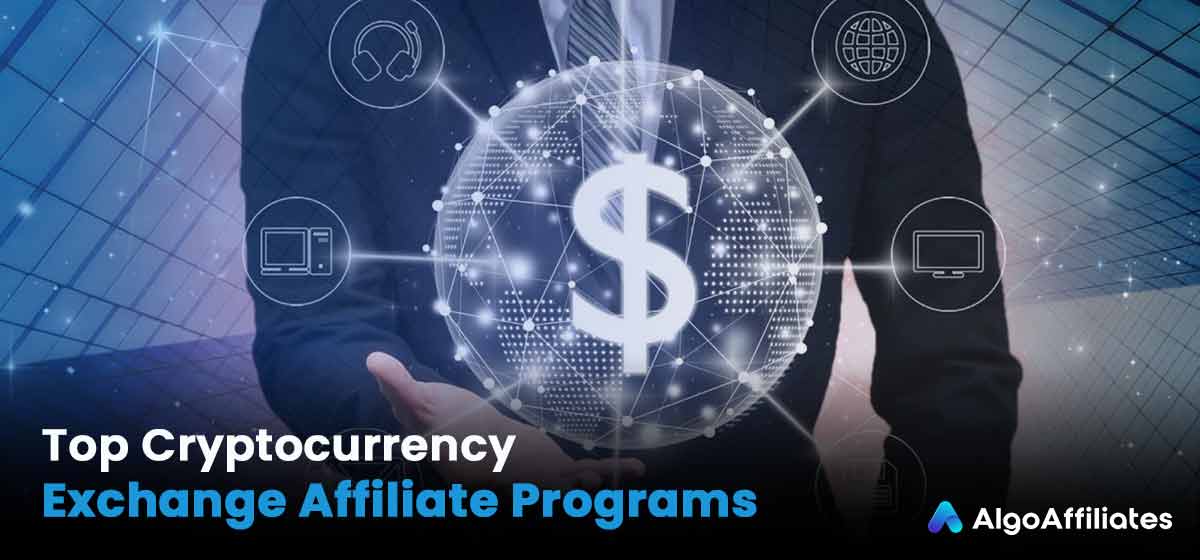 Binance
Binance is the world's largest crypto exchange by trading volume, averaging daily turnover in excess of $2 billion. The company has built a comprehensive blockchain ecosystem that consists of the exchange as well as storage and custodial services, BNB chain, NFTs, Academy, Launchpad, and Labs.
Binance runs a lucrative affiliate program that allows publishers to earn up to 50% recurring commissions on revenues generated by your referrals' trades. Binance operates in over 180 countries and offers its services in over 40 languages.
Conveniently, publishers can get their referrals to sign up with Binance via a referral link, referral ID, and QR code. There are plenty of bonuses for both referrals and publishers every month as well as an abundance of marketing creatives. Publishers can also transfer their commissions to their trading account as soon as they earn.
Features
Strong global brand
Wide selection of over 600 tradable digital assets
90-day cookie duration
Numerous frequent bonuses for both new customers and publishers
Exclusive content program
Coinbase
Coinbase was founded in 2012, and as of 2022, serves over 108 million verified customers in over 100 countries around the world. As a publicly listed company, Coinbase is a trusted global crypto brand with incredible features such as 150+ tradable assets, crypto staking, secure crypto wallet, comprehensive educational content, simple and advanced trading platforms, Coinbase card, crypto farming, NFTs, as well as excellent customer support.
The Coinbase affiliate program is easy to join, and you can earn 50% recurring commissions on your referrals' trading fees for 3 months. Coinbase provides excellent support to affiliates, as well as plenty of marketing resources and quick crypto payouts.
Features
Trusted global brand
High commissions (50% for 3 months)
30-day cookie period
Comprehensive tracking
Custom performance reports
Bank wire, PayPal, and crypto payments
Excellent customer support
OKX
OKX is a leading crypto exchange that serves millions of customers in over 180 countries around the world. The platform features over 300 tradable digital assets that can be accessed on both simple and professional charting interfaces.
In addition to exchange trading, OKX also features P2P trading, automated strategy development, trading, staking, OKX chain, as well as DeFi services. The OKX affiliate program pays out up to 50% lifetime recurring commission on your referrals' trading fees.
Publishers also earn by recalling previous OKX customers that have since become inactive and also qualify for a reward pool that is distributed monthly. Furthermore, you can also recruit sub-affiliates to help enhance your marketing efforts to boost your earnings.
Features
Well-known brand
High lifetime recurring commissions (up to 50% of trading fees)
Lengthy 180-day cookie life
Earn from sub-affiliates and recalled, inactive customers
Detailed reports
Instant payouts via USDT (payments are settled hourly)
Great publisher support
Crypto.com
Crypto.com is a full-service crypto company that features a crypto exchange, NFT marketplace, crypto payments solutions, and DeFi services. The company boasts over 70 million users in over 90 countries around the world.
Crypto.com users can buy and sell over 250 instruments as well as access other related services on both mobile and desktop devices. The crypto.com affiliate program pays out 10% lifetime recurring commissions, but there is also an option for bountiful one-off compensation.
There are plenty of incentives for new customers as well as loads of additional rewards and exclusive experiences for affiliate marketers.
Features
Popular crypto brand with a catchy and sticky name
One-stop shop crypto platform
Flexible payment options
30-day cookie period
Plenty of perks for both new customers and publishers
High converting offers
Plenty of marketing resources and excellent customer support
 KuCoin
KuCoin is a leading cryptocurrency exchange in the world. It prides itself on serving over 20 million customers around the world and averaging daily trading volumes in excess of $1.1 billion. KuCoin has a beginner-friendly interface, which makes it a great brand to promote to diverse audiences.
The KuCoin affiliate program is very lucrative for publishers, who can earn up to 50% lifetime commissions. It is easy to sign up to become a KuCoin affiliate, and you will start by earning 20% commissions for your referrals. After 3 months, you can qualify to earn 50% lifetime commissions that are paid out every week. KuCoin publishers can also earn second-tier affiliate commissions and award their referrals selected incentives.
Features
A reputable crypto brand
Strong community
700+ tradable digital assets
Great publisher support
High lifetime recurring commissions of up to 50%
Transparent affiliate system
Crypto payouts (USDT)
Gemini
Gemini is one of the most trusted crypto exchanges in the world. Known for its strong emphasis on security, Gemini has never been hacked and is also regulated in the United States. It is beginner-friendly affiliate program, featuring a simple and intuitive trading platform and numerous educational materials.
Gemini also offers crypto wallet services, Gemini Card, as well as Gemini Earn and Gemini Staking, two yield-earning products that widen its product portfolio. The Gemini affiliate program pays out a juicy CPA commission of $25 for every lead that successfully performs his first trade on their platform. There is transparent campaign tracking and attribution, with payouts made monthly.
Features
Global crypto brand
Trusted crypto exchange
Transparent campaign tracking
Convenient payments in your preferred local currency
Monthly payout frequency
30-day cookie life
Plenty of incentives for new customers
Best Peer-to-Peer (P2P) Crypto Affiliate Programs
P2P crypto trading sites provide users with a quick and convenient platform for buying and selling cryptocurrencies online. Users that want to buy crypto simply browse through the available advertisements and choose a seller that meets their needs.
Similarly, users that wish to sell their assets can search for a suitable buyer on the platform. P2P sites are becoming popular because users can complete crypto transactions in a quick and safe way using convenient local payment methods. To enhance security, P2P sites also provide escrow and dispute resolution services to interacting traders.
Here are some of the best P2P crypto affiliate programs:
LocalBitcoins
LocalBitcoins is a trusted bitcoin marketplace that operates in over 190 countries around the world. The company supports over 150 payment methods and serves over 8 million global customers. With annual trading volumes in excess of $2 billion, LocalBitcoins stands out as one of the top P2P crypto marketplaces around.
The company has a strict escrow policy designed to provide maximum protection for buyers and sellers. The LocalBitcoins affiliate program pays out a recurring commission of 20% of a referral's trading fees. Plus, you can earn up to 40% if any two of your referrals perform trades with each other. One of the best aspects of the LocalBitcoins affiliate program is that payouts are made daily.
Features
Trusted crypto brand
Easy affiliate signup process
Operating in over 190 countries
Daily payouts
90-day cookie life
High recurring commissions paid out for one year
Paxful
Paxful is a top P2P crypto marketplace that allows users to buy and sell 3 cryptocurrencies: Bitcoin, Ethereum, and Tether. The platform has over 6 million registered users who can exchange their cryptocurrencies using over 350 payment methods.
Paxful has a lucrative affiliate program that pays out commissions of 50% for your tier-1 referrals, and 10% for your tier-2 affiliate leads. Tier-1 is your immediate referrals, whereas Tier-2 is leads sent by affiliates that you referred.
Paxful.com is also a peer-to-peer cryptocurrency trading site that allows users to buy and sell cryptocurrencies using convenient local payment methods. The platform offers a lucrative multi-tier affiliate marketing program.
It is easy to sign up for the Paxful.com Bitcoin affiliate program, and you will earn 50% commissions on the escrow fees of your tier-1 referrals when they buy cryptocurrency, as well as an additional 10% commission on your tier-2 referrals. The commission is paid out from the escrow fees and will be credited to your affiliate account as soon as a trade is completed.
Features
Popular P2P crypto site
Attractive commissions
Multi-tier program
90-day cookie life
Low payout threshold of $10
Instant commission payouts
Plenty of marketing creatives
Remitano
Remitano is another leading P2P crypto marketplace that allows users to exchange up to 7 cryptocurrencies quickly and conveniently using local payment methods. The cryptocurrencies supported are Bitcoin, Ethereum, Tether, Bitcoin Cash, Litecoin, Ripple, and Binance Coin.
The low fees and asset availability make it a good marketplace for both new and experienced crypto traders. Remitano has an affiliate program that pays out up to two tiers. Publishers get to earn commissions of 40% on their tier-1 affiliates, and 10% on their tier-2 affiliates. These are lifetime rewards, which means that you will earn your commissions anytime your referrals perform a successful trade.
Features
Multiple cryptocurrencies can be exchanges
Lucrative lifetime commissions
Earn commissions up to two tiers
24-hour cookie attribution
Custom marketing materials
Great publisher support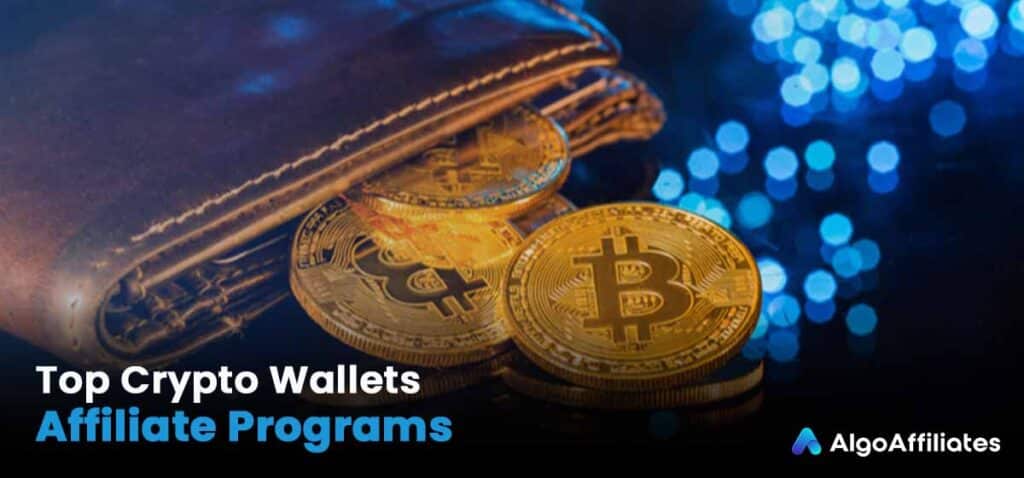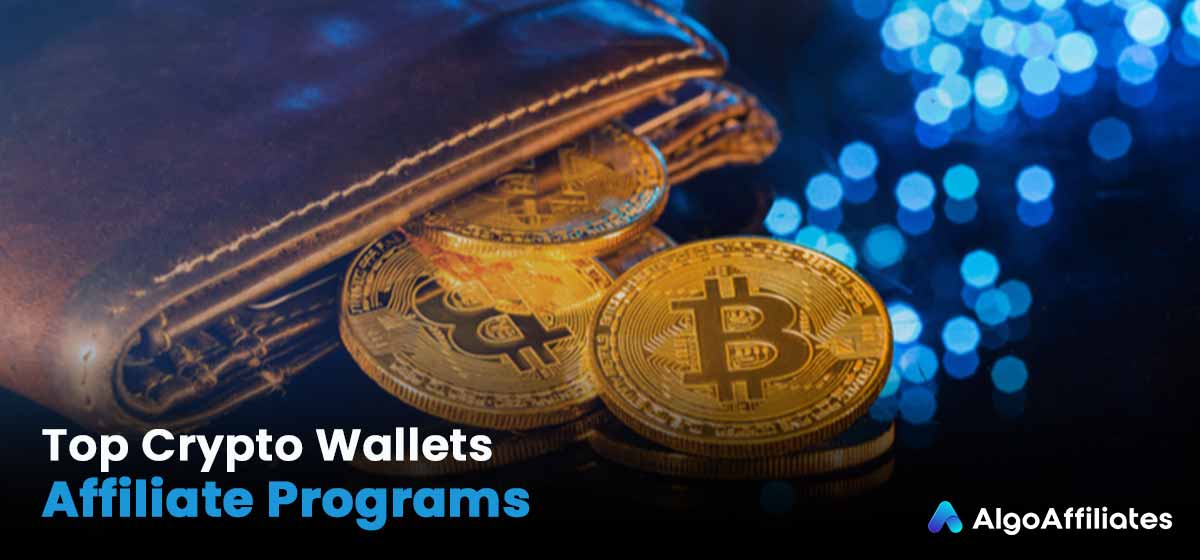 Top Crypto Wallets Affiliate Programs
As digital assets, cryptocurrencies are secured or stored in digital wallets. Crypto wallets hold private keys to enable you to access and perform any transactions using your cryptocurrency coins and tokens. Your private keys are very important because if you lose them, you have practically lost your coins. Crypto wallets help you secure your digital assets so that you can access your coins safely as you wish.
Here are some of the best crypto wallet affiliate programs:
Ledger
Ledger is one of the leading producers of hardware wallets in the world. Ledger produces wallets that can be used to secure over 5500 crypto coins and tokens, as well as NFTs. With over 5 million crypto hardware wallets sold by 2022, Ledger is clearly one of the most popular security solution providers in the world of cryptocurrencies.
The Ledger affiliate program pays out a CPA commission of 10% for all sales generated by your referrals. Additionally, publishers also get a chance to earn extra perks such as: free Ledger products, NFT drops, access to sponsorships, and exclusive events, as well as frequent community giveaways. There are numerous marketing resources available, including custom materials that may fit your marketing campaigns.
Features
Popular and trusted crypto wallet brand
CPA commission plus numerous other tiered rewards
Useful custom campaign materials
Payments via bitcoin and bank wire using your preferred local currency
Low payout threshold of 50 euros
24/7 publisher support
Trezor
Founded in 2013, Trezor sells hardware crypto wallets and as of 2022, boasts over 1 million customers. The company currently sells two main products: Trezor Model One which retails for $69 and the Trezor Model T which retails at $219.
The Trezor affiliate program pays out a one-time CPS commission of up to 12-15% for every sale generated by your referrals. Every publisher that signs up for the program will have a dedicated account manager to help him/her get the most out of his/her marketing efforts. There are also plenty of resources and creatives to help you implement an effective campaign. You can track your performance in real time and make withdrawals every month via Bitcoin or bank wire.
Features
Well-known brand
Lean portfolio of popular products
High commissions
Payments via bitcoin and bank wire (in Euros)
Monthly payout frequency
Dedicated affiliate support team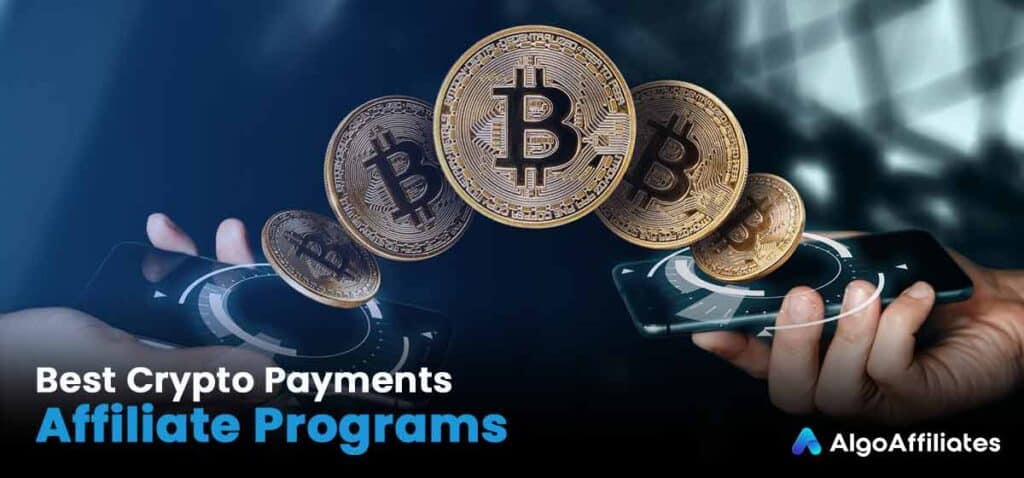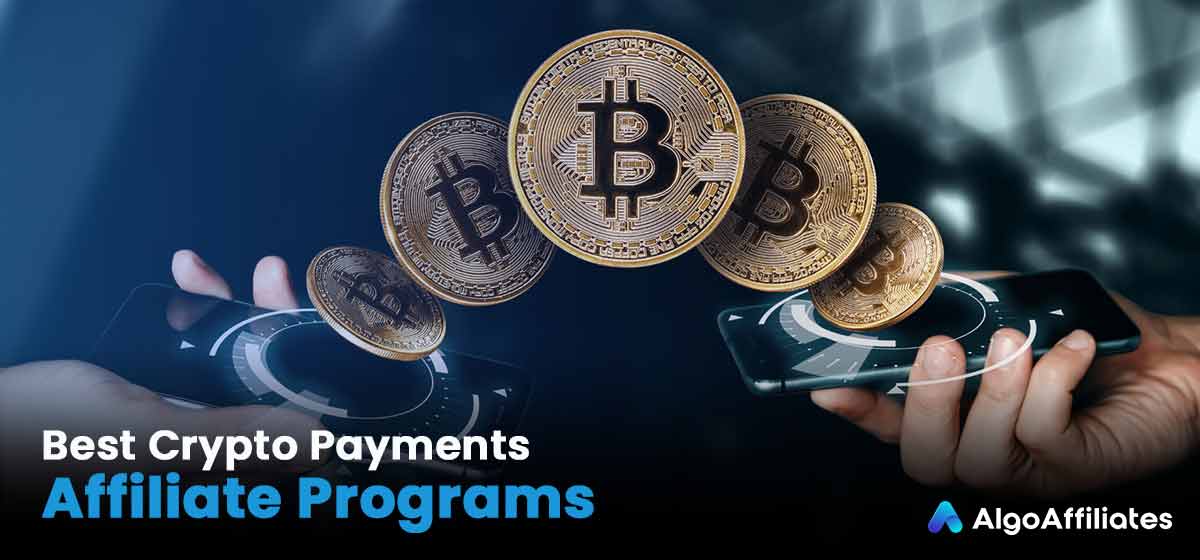 Best Crypto Payments Affiliate Programs
As cryptocurrencies continue to become mainstream, there has emerged a demand for reliable crypto payment gateways for both consumers and online merchants. Crypto payment gateways help businesses to provide an alternative payment method to their users who desire fast, quick, safe, and convenient crypto transactions.
Here are some of the best crypto payments affiliate programs in 2023:
Blockonomics
Blockonomics is a decentralized bitcoin payments solution. The platform helps merchants to accept and track bitcoin payments. Blockonomics is also 100% permissionless and does not require any signup or additional authentication.
Blockonomics users can also create and send bitcoin invoices and get paid to their wallet addresses directly. Invoices can be generated in fiat, and Blockonomics will ensure that your funds are paid according to prevailing rates.
The Blockonomics affiliate program pays out a lifetime recurring commission of 30% on the fees generated by your referrals. Blockonomics charges a fee of only 1% of the transaction value to merchants. There are customizable banners and other marketing materials available on their website.
Features
Popular bitcoin payments gateway
High lifetime recurring commissions of 30%
Payouts made on request
Simple signup process
Payments made via bitcoin
Excellent publisher support
CoinGate
Founded in 2014, CoinGate has grown to become the crypto payment processor of choice for businesses of all levels. CoinGate users can start accepting payments in over 70 cryptocurrencies with a transaction fee of just 1%. The platform also features email billing, a gift card store, a web POS application, API integrations, and major eCommerce plugins.
The CoinGate affiliate program pays out a commission of 20% when your referral buys a gift card. Publishers also earn a lifetime recurring commission of 20% from the transaction fees generated by your merchant referrals.
Features
Solid crypto brand
Lifetime recurring commissions of 20%
Monthly payout frequency
Payments via bitcoin and bank wire (in Euros)
Low payout threshold of 50 Euros (or currency equivalent)
Detailed monthly email reports on your affiliate marketing performance
NOWPayments
Launched in 2019, NOWPayments allows websites, online stores, and social media accounts to accept payments and donations in cryptocurrencies. NOWPayments supports over 50 cryptocurrencies and features useful widgets, plugins, and API integrations to help users accept crypto payments and donations with ease.
Additionally, NOWPayments users can also process fiat payments as well as access custom solutions such as mass payments and business payments. The NOWPayments affiliate program pays out up to 0.25% of the total turnover generated by your referred clients. For every referral, you also get to earn NOWTokens, the company's own utility token.
Features
High commissions based on total turnover
Recurring commissions paid out for up to 5 years (plus other non-monetary rewards)
Instant commissions
Simple tools for users
Multiple supported cryptocurrencies
24/7 publisher support team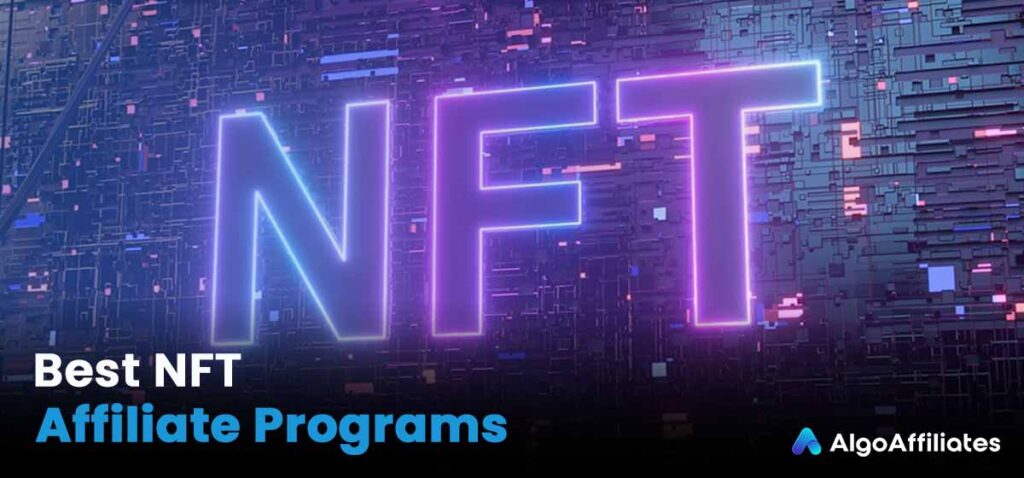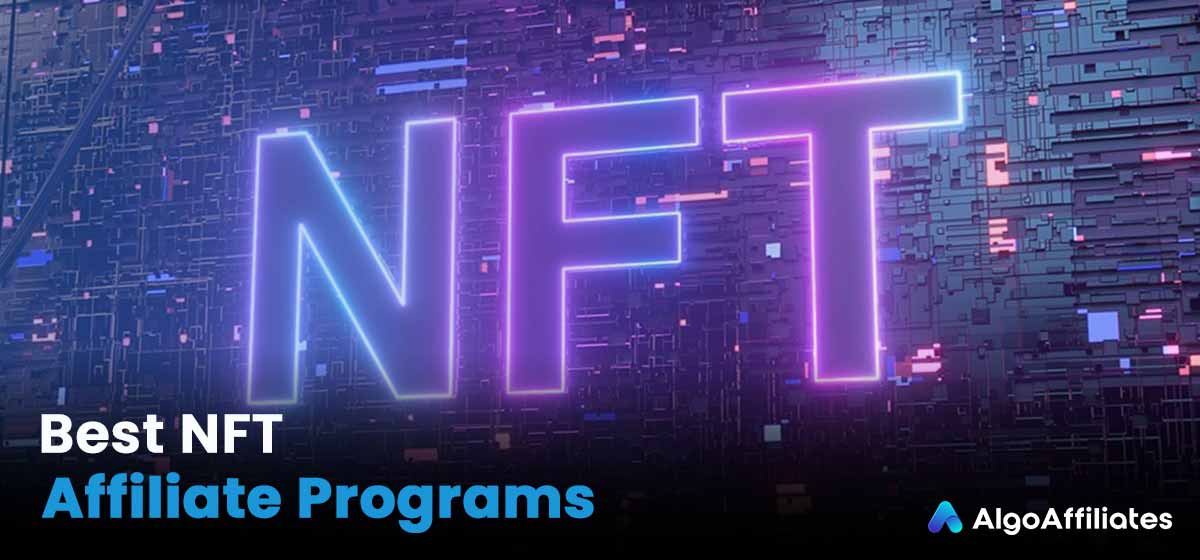 Best NFT Affiliate Programs
Non-fungible tokens (NFTs) have been the latest craze in the blockchain world. A fungible asset in economics is one that can easily and readily be exchanged with another. For example, cryptocurrencies and fiat are fungible, i.e., 1 Bitcoin can be exchanged for another Bitcoin; or a $10 note can be interchanged with another $10 note. NFTs, on the other hand, are digital assets that have unique characteristics and identifiers on the blockchain. One NFT is different from the other, and they cannot be mutually interchanged. This characteristic has seen NFTs find utility in areas such as art, collectibles, music, sports memorabilia, and other rare items.
There have been many notable sales in the NFT marketplace. For instance, Jack Dorsey (Twitter founder) sold his first-ever tweet for $2.9 million. In 2022, former US President Donald Trump also made an entry into the NFT market, unleashing a picture collection of himself that fans could buy for $99.
NFT utility however goes beyond collectibles. The ability to tokenize anything can be applied in fields such as real estate for instance, where a unique identifier of a building can be created on the blockchain to facilitate quick, safe, and transparent sales.
With NFTs heating up, you can join the party by recommending to your audience the best marketplaces where they can participate in creating and trading rare items. The abnormal prices that art, collectibles, and other rare items can command mean that NFT affiliate marketing can be very lucrative.
Best NFT affiliate programs:
Sorare
Sorare is an NFT-based sports fantasy game that allows users to collect, play and win digital cards of top players in football, NBA, and MLB. Sorare managers can enter tournaments of 5-aside teams and earn prizes (in crypto or fiat) based on the real-life performances of their chosen players.
Sorare has partnerships with over 300 sports leagues and teams and boasts over 2 million users in over 180 countries around the world. The company has also enhanced its brand by announcing partnerships with top athletes such as Lionel Messi, Kylian Mbappe, and Serena Williams.
The Sorare affiliate program pays out a decent CPA commission of up to 10% for every qualifying card purchase made by your referrals. The affiliate offer is high converting, with Sorare accepting fantasy players from all over the world.
Features
Generous commissions
Popular NFT brand
High converting marketing materials
No campaign restrictions or limits on geographical locations
Dedicated affiliate managers
30-day cookie life
AI Art Shop
AI Art Shop provides a platform for its users to create, buy and sell AI-generated paintings, without any human intervention. Every painting is then assigned its own unique identifier on the blockchain. With superior algorithms powered by AI, users can create quality paintings that can be traded as NFTs.
AI Art has been around for a few years, but it's now starting to threaten the ingenuity of human artists. At an annual art competition in Colorado (2022), an AI-generated artwork won in the digital category. As the trend gathers pace, more and more art lovers or simply NFT enthusiasts can look into this lucrative niche for a chance to make a speculative punt.
The AI Art Shop affiliate program pays out a CPA commission of up to 15% on sales generated by your affiliate links.
Features
High converting offer
7-day cookie life
Earn commissions for extra purchases (not just those advertised in your affiliate links)
Numerous artworks available for purchase
5% discount offered to your referrals
Simple and practical linking tools to help boost campaign performance
ZootChain
ZootChain provides paid software that allows users to create tons of NFTs as well as get an Ethereum-based smart contract for their collections. For a one-off payment of $100, users can access the ZootChain NFT generator software that is user-friendly and can create unlimited NFTs and collections.
The software also features offline secure accessibility, customizable rarity settings, as well as different analytical tools. The ZootChain affiliate program pays out a solid 50% commission for every sale generated by your affiliate links. This compensation can rise to a generous 75% rate if you make 10 successful sales. Payments are made to affiliates daily, with no minimum payout threshold set.
Features
Super generous commissions
Daily bitcoin payments
No payout threshold
30-day cookie period
Simple and quick affiliate signup process
One-off payment for software and free monthly updates
Other Popular Crypto Services Affiliate Programs
Coinrule
Coinrule is a platform designed to inspire average retail traders to design and implement automated trading strategies in major cryptocurrency exchanges such as Binance, Coinbase, KuCoin, etc. Most retail crypto traders are generally hobbyists, lacking in both investing skills and technical competence.
In contrast, the so-called 'crypto whales' drive trading volumes using advanced trading bots. Coinrule provides a platform that elevates the average retail trader to this level. Coinrule has pricing plans that start from as low as $30 per month up to as high as $450 per month. The Coinrule affiliate program pays out a recurring commission of 25% for monthly subscriptions (for up to 12 months), or a one-off 30% commission for annual subscriptions. This affiliate offer is ideal for less experienced investors, who actually are the majority in the crypto space.
Features
High commissions (25% – 30%)
High converting offer
30-day cookie life
Easy-to-use automated trading tool
Monthly reliable payouts
Low payment threshold of $50
CoinLedger
CoinLedger is a leading crypto and NFT tax solutions provider. The platform features tools that help crypto investors to track the profits/losses of their portfolios, as well as report their crypto taxes in real-time.
The platform can be utilized for free, but users can only download their full customized reports with a paid subscription. Plans range from $49 to $299 per tax season. The CoinLedger affiliate program pays out a lifetime recurring commission of 25%.
There are plenty of marketing resources available to publishers as soon as they sign up to become a CoinLedger affiliate. Publishers are also allowed to submit their custom materials for approval by the support team if they wish to personalize their campaign.
Features
Generous recurring commissions
Payouts made via PayPal
Low payout threshold of $30
Monthly payout frequency
14-day money-back guarantee
A free version is available
Final Word
Crypto affiliate marketing is a highly lucrative niche. It is a rapidly growing and evolving market with plenty of scope for innovation and making money. We have outlined some of the best crypto affiliate programs in some of the major sectors within the crypto industry.
From crypto affiliate networks to NFT affiliate marketing, the crypto space is wide and full of opportunities. It is therefore prudent to pick out the most relevant offers for your audience and get started with your crypto affiliate marketing.