Those familiar with the affiliate marketing industry, will understand that the landscape is always changing, with old trends dying out and new profitable trends emerging. One of the hottest new trends in affiliate marketing today are cryptocurrencies.
This growing affiliate marketing niche offers great profit potential due to the ongoing hype surrounding Bitcoin and other cryptocurrencies. The numerous stories of investors who became quite wealthy trading digital currencies have quickly spread and as more countries adopt these digital coins, its popularity and value are quickly growing.
As a result, this means that more people are taking an interest in cryptocurrencies, which translates into a larger target market to promote affiliate crypto campaigns that focus specifically on the cryptocurrency and forex trading category.
In order to understand the relationship between cryptocurrencies and affiliate marketing, let's start by understanding digital currencies in more detail and how they have become a major form of investment for traders and investors worldwide.
Age of the Blockchain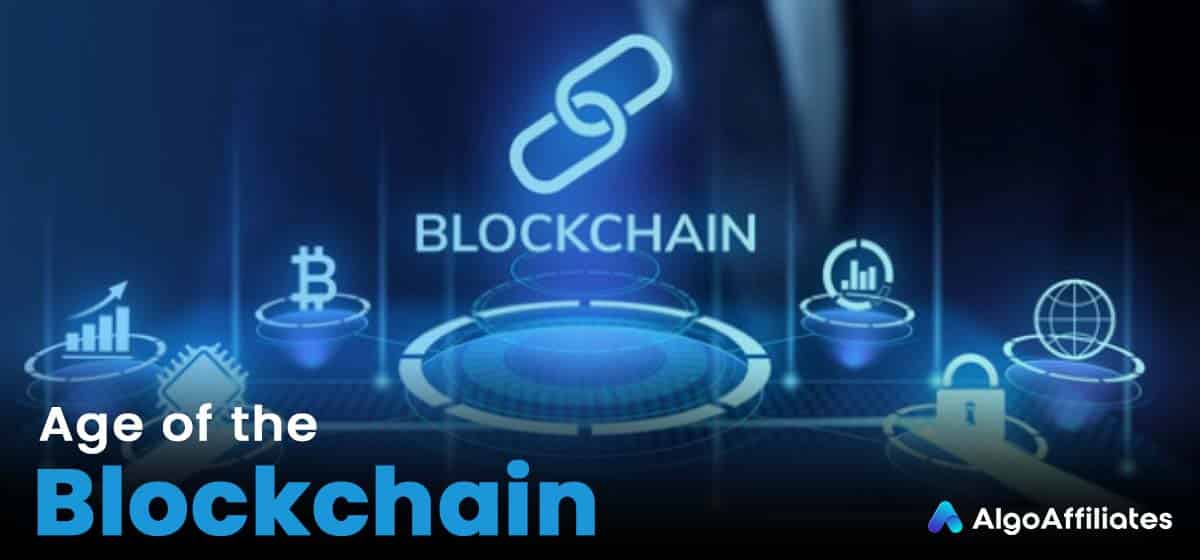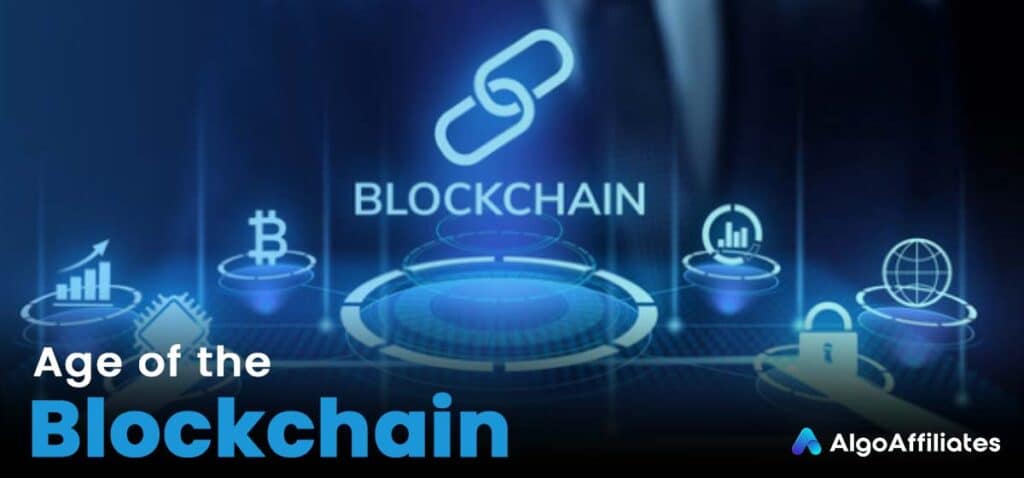 Many have speculated, that with the dramatic appreciation of Bitcoin and other cryptocurrencies, along with continued, increasing adoption of blockchain technology around the world, we have entered a new blockchain era. With the versatility of blockchain technology being quickly integrated into the mainstream financial markets, investors have speculated that the value of Bitcoin will eventually go higher than its previous peak of around $20,000. This will also translate into record increases in value for other cryptocurrencies, since demand for cryptocurrencies are generally correlated with one another, on a broad basis. With the demand for digital coins constantly increasing and the prices always reflecting a high level of volatility, investment opportunities have grown exponentially in the crypto space.
Fear of a Cryptocurrency Bubble
Despite the consistent growth, there have been numerous economic experts who have made the case that Bitcoin and cryptocurrency markets are in a financial bubble, which means the values are overly-inflated and are set to crash. In fact, since reaching its peak of $20,000 at the end of 2017, the Bitcoin market has taken a considerable hit, dropping all the way down to below $3,200 by the end of 2018. This is only one year after the cryptocurrency reached its all-time high. But this doesn't always spell bad news!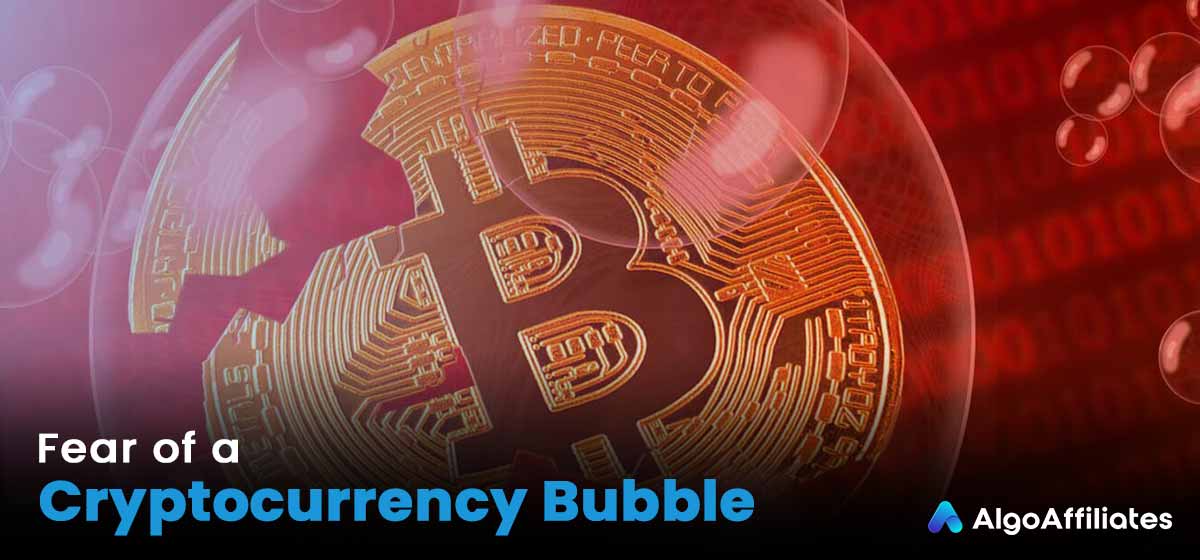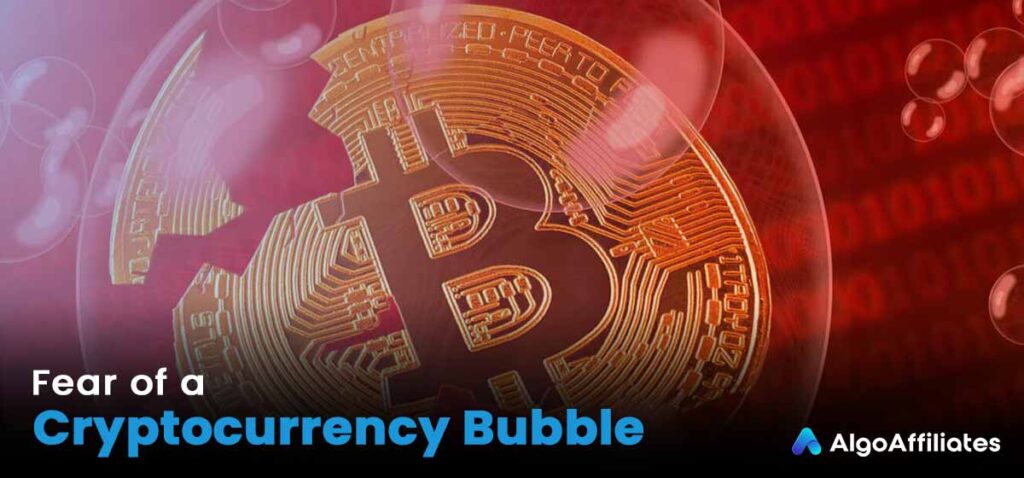 Volatility Brings Opportunity
The precipitous drop of the Bitcoin market may have scared off a good chunk of investors and speculators from cryptocurrencies. However, with volatility comes opportunity for potential profit. There are still many investors who are interested in trading Bitcoin and other digital currencies, especially at lower prices.
Also, there are many market analysts making the case that Bitcoin and other crypto coins are perceived by global investors as safe-haven assets during times of uncertainty. With the current geopolitical tensions and ongoing trade wars, cryptocurrencies are likely to end up appreciating in response to market sentiment. This will simply mean more investment opportunities.
Increasing Adoption
nother important economic driver of the cryptocurrency value is the rate of adoption of these currencies by the mainstream global financial system. The adoption has continually been increasing across the global financial markets, with Japan leading a recent effort to create a globally integrated system for cryptocurrency transactions. As adoption continues to grow globally, the demand for digital currencies will continue to grow as well. Initial Coin Offerings
Another reason for continued high demand and interest in cryptocurrencies is the hype surrounding initial coin offerings (ICOs), which is a type of crowdfunding method for blockchain projects. This is when new cryptocurrency coins are created and are promoted to investors who then purchase the future cryptocurrency coins using fiat currency or other major digital assets which have already been released and have market value. During 2018, several hundred ICOs raised approximately $5 billion from token sales. The ICO market is expected to continue to expand, which reflects the current status of a strong cryptocurrency market.
Of course, a strong ICO market represents plenty of potential profit for those savvy enough to position themselves advantageously. Return on investment for ICOs averaged around 1,300% during 2017. With numbers like this, there is no mystery as to why so much buzz has surrounded the cryptocurrency markets. Investor interest and demand is high globally, especially compared to the birth of the Bitcoin market when hardly anybody knew anything about blockchain technology.
Who is Profiting From the Cryptocurrency Demand?
Now, as anybody with the most minimal amount of knowledge in economics will understand, high demand means potential profit for those who can capitalize on it. Cryptocurrency brokers and exchanges are the main beneficiaries of the strong demand for these digital currencies. These financial market firms provide digital platforms for investors to buy and sell cryptocurrencies in order to profit from the fluctuations in cryptocurrency market values. Cryptocurrency brokers make profits from charging investors various types of fees for transactions as well as a spread (the difference between the buy and sell prices) on market prices.
Competing for Investors
Since the potential of the cryptocurrency markets are no longer a secret, and they have proven their profit potential, there are many financial firms looking to attract traders and investors to their cryptocurrency trading platforms. As a result, these cryptocurrency brokers are all looking to gain an edge when it comes to attracting new investors to open trading accounts on their networks.
There are various ways in which cryptocurrency brokers are reaching out to their target markets. Here are some examples:
Niche Media
There are numerous publications and websites which have already been covering the evolution of the cryptocurrency markets and blockchain technology. Some of these publishers have been posting about the topic since the birth of Bitcoin in 2009. However, purchasing an advertisement banner on one of these web publications can cost anywhere between $5,000 to $20,000 per week. Although this promotional method will definitely result in more investors opening trading accounts, with the high cost, it can be risky and there is no guarantee that the advertising broker will receive a profitable return on their investment.
Banned from Facebook

Another obvious method of promotion would usually be through Facebook, just like any other product or service. However, the social media site has recently banned advertisers promoting anything related to cryptocurrency trading. This means, that cryptocurrency brokers have lost one of the most effective social media promotional avenues available. Although other social media sites still accept cryptocurrency advertisers, none of the other social media sites have the extensive reach and audience that Facebook does.
Crypto Affiliate Programs
Regardless of the Facebook ban, the demand for access to cryptocurrency markets still exists because the potential for profiting from trading cryptocurrencies is still quite real. Therefore, cryptocurrency brokers and platform providers have started looking at other, alternative methods to promote their services and attract new traders to their cryptocurrency platforms.
This is where you can get a piece of the pie as well, by simply joining a reputable cryptocurrency affiliate marketing program.
These types of programs allow you to become an affiliate marketer, which means you receive a payment for promoting a link to a cryptocurrency broker and getting people to sign and trade with the broker. An affiliate marketing network operates on a variety of business models and one of them is known as Cost Per Action (CPA). This means that you as an affiliate marketer will receive a commission when a person performs a specific action, such as clicking on a link, registering for a trading account or actually depositing funds and starting to trade.
Cryptocurrency brokers may opt for this promotional method instead of, or in addition to, advertisements in niche publications to extend their marketing reach. Also, since the brokers do not have to pay the commission until a prospect performs a specific action, the risk posed to the cryptocurrency platform provider is significantly less with an affiliate marketing business model. Affiliate marketing is a win-win scenario for everyone; the broker gets more traffic to sign up on their platform, while the affiliate marketer gets paid for driving his traffic to the broker's site.
Crypto affiliates are not just limited to getting new traders to join a broker, there is a range of ancillary services around the crypto industry that have plenty of lucrative opportunities. Some of the popular crypto affiliate products include, crypto trading signals, crypto trading robots, automated and algorithmic platforms and more. For crypto affiliates, this means you can remarket and cross-sell to the same base and extract even more value.
So, now let's look at how you can also become a crypto affiliate marketer.
Different Types of Crypto Affiliate Programs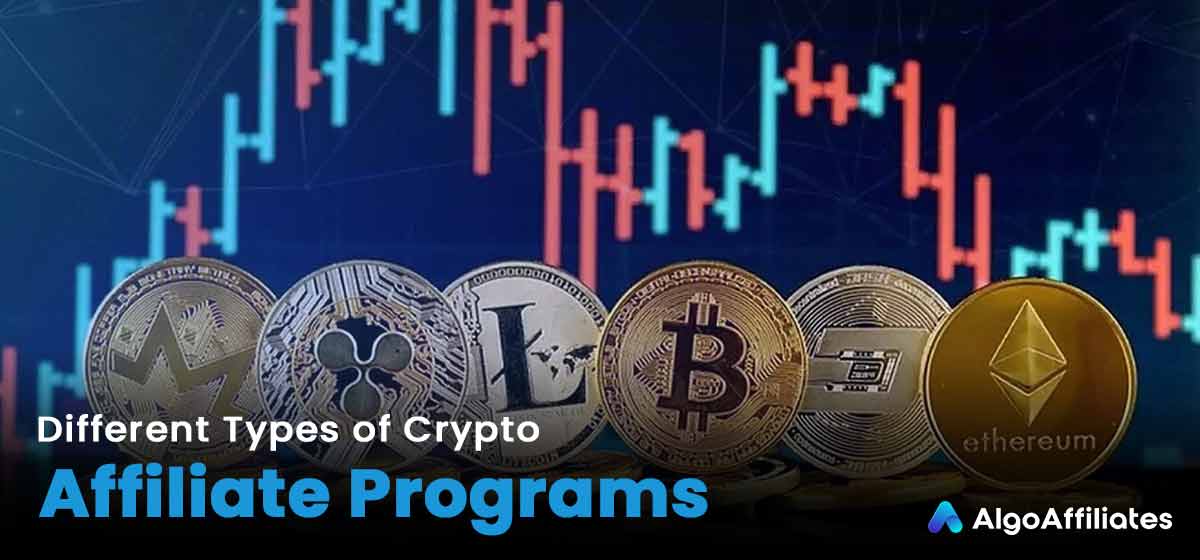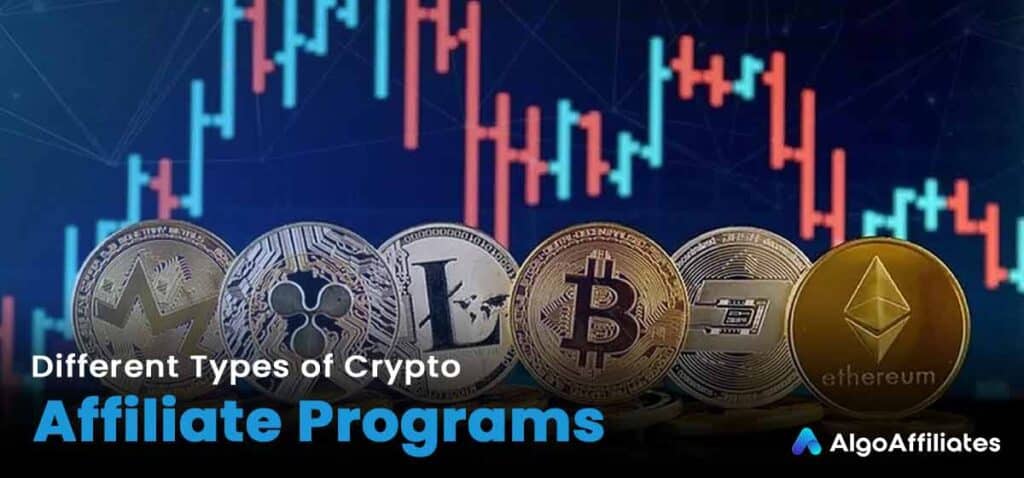 It is important to understand the difference between the main types of crypto affiliate programs currently available before you dive into this affiliate marketing niche.
One type of crypto affiliate program is where you drive leads to a crypto exchange, where the leads open an account and can actually purchase, store and trade digital currencies through the exchange. The other very popular option for crypto affiliates is to drive traffic to a CFD / Forex brokers where the leads can then trade cryptocurrency CFDs (Contract For Difference). With CFDs, the leads open an account with the broker, but they do not actually purchase or store cryptocurrencies but instead speculate on the price movements of the digital currencies. Crypto CFD trading has proven to be highly profitable for affiliates, especially if the affiliate marketing network or broker offers an all-inclusive service that enables the leads to sign up, trade effectively and to profit.
How to Choose a Good Crypto Affiliate Program
Upon realizing the potential for significant profit from joining an affiliate marketing network focusing on the cryptocurrency space, you will want to make sure to choose the best crypto affiliate program available. While the market offers many options, not all affiliate marketing networks are created equally.
Below are some aspects to consider when shopping around for the right affiliate network:
You will want to find an affiliate marketing network that offers generous commissions. Algo-Affiliates offers some of the best commissions in the industry and is well-recognized for being reliable and professional. The network even offers you a commission for recruiting other affiliate marketers. Best of all, the commissions from these recruited affiliates will continue coming, since you will continue to earn commission from leads that these recruited affiliates generate
Having top-notch tracking systems is essential since this will make sure every action related to your affiliate campaign is being recorded, which ensures that you receive the commission that you have rightfully earned. There are some cryptocurrency affiliate programs which have been known to have faulty systems, losing affiliates significant money. However, one affiliate network which does not have this problem is Algo-Affiliates. This crypto affiliate marketing network has implemented a high-performance system which accurately tracks all actions related to your affiliate marketing campaigns.
There may be times when you do not understand something or perhaps you want advice or need answers right away. This is another reason why Algo-Affiliates may be a good choice. Alog-affiliates has a responsive and knowledgeable support team . When selecting an affiliate marketing network, it is vital to know that they are always available to assist you at every step of the way.
There is nothing worse than having to wait to receive the payments which you have earned. Therefore, it is important to make sure to choose an affiliate network which pays its affiliates on time. With Algo-Affiliates, you will never have to worry about any delayed payments because the network always pays its affiliates on time, without exception.
Choice of affiliate campaigns: 
It is always good to have choices. This is definitely true when it comes to crypto affiliate marketing. This is why it is important to join an affiliate marketing network which offers a wide array of cryptocurrency brokers and crypto products to promote. Algo-Affiliates does not disappoint here either and they offer one of the most extensive crypto currency offerings.
One of the most vital components of your marketing will be to have access to marketing tools, such as banners, landing pages and well optimized funnels. This is one area where Algo-Affiliates puts a huge amount of emphasis. Plus, they are constantly optimizing to improve conversion rates, which ultimately results in more dollars in your pocket.
What are Common Categories for Crypto Affiliate Networks?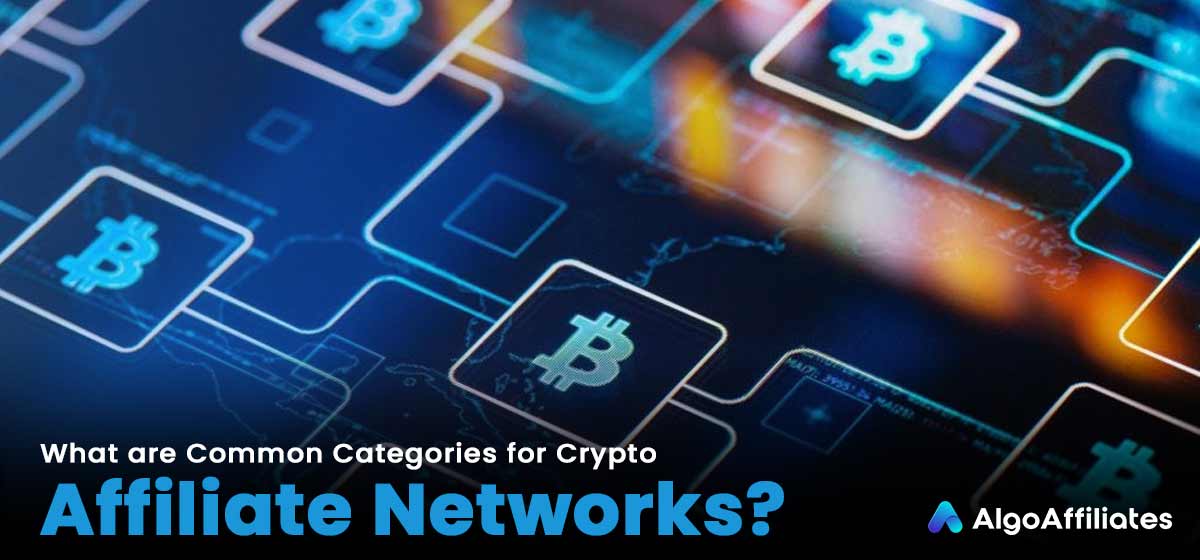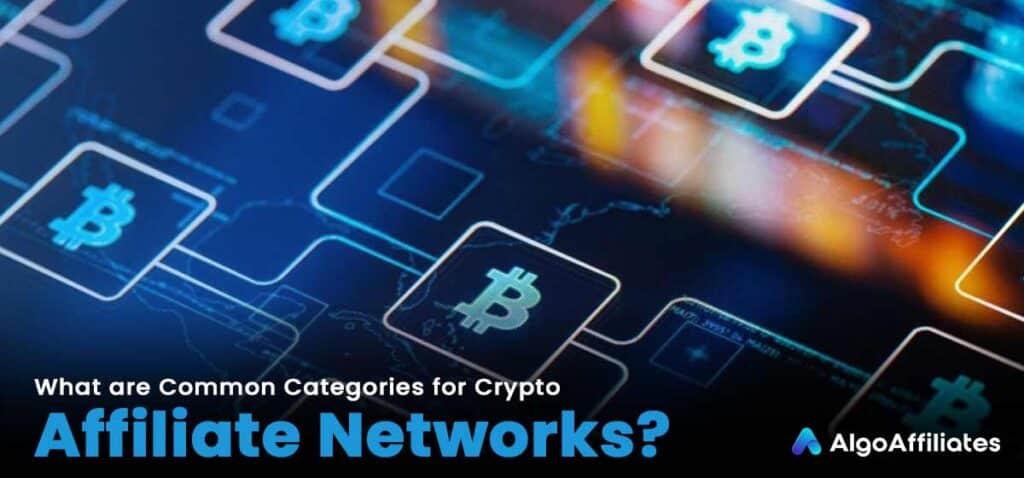 The number of crypto affiliate networks continues to grow consistently, with a focus on a variety of different product and service niches. It is important if you are looking into choosing a good crypto affiliate network program that fits your individual needs and goals, to have a firm grasp on the available niches.
Although crypto affiliate networks have the possibility of serving any niche in the consumer market, there are few specific niches and industries which crypto affiliate networks tend to target.
The following are some of the most common niches for crypto affiliate networks:
Cryptocurrency exchanges and brokers:
These financial firms offer investors online trading platforms to buy and sell various types of cryptocurrencies. The trading platforms offer other services, such as various charting and technical analysis tools aimed at assisting investors to make profitable trading decisions. Other perks may include one-on-one training, webinars, eBooks and much more. This is by far the most popular way to promote cryptocurrencies.
These online services provide software applications which use algorithmic bots that buy and sell cryptocurrencies automatically for traders and investors. Sometimes, cryptocurrency brokers are the trade signal providers but, in many cases,, this service is provided by a third party.
Online retail businesses:
These are retail businesses with online storefronts which also accept cryptocurrency as payment from customers. With the increasing adoption of cryptocurrencies into the mainstream financial system, the number of these online retail businesses will only increase in the future.
Adult entertainment and dating sites:
For obvious reasons, many people prefer to maintain as much anonymity as possible when purchasing adult entertainment products and services. Therefore, it was natural that websites within this niche that accept cryptocurrency payments would be quite popular.
Online gambling websites and casinos:
Gambling has become a significant niche within the crypto affiliate industry.
How to Choose a Reputable Crypto Affiliate Marketing Network

There are numerous new affiliate networks being created on a regular basis. Some of these will be affiliate marketing networks which are branching out into the online trading niche. Others will be new startup networks which have decided to focus their business model solely on the cryptocurrency space.
Despite cryptocurrencies being a newer affiliate marketing niche, you should still use just as rigorous due diligence when determining which network to join as you would any other affiliate marketing category. You may want to choose a network which focuses solely on the cryptocurrency space, since that network will be putting all of its resources into creating more opportunities in this particular niche, instead of being spread out over the numerous affiliate marketing categories out there.
Also, you should perform your usual due diligence in confirming the legitimacy of the potential networks you are thinking about applying to. This is one advantage of choosing a more established affiliate marketing network, despite the network not focusing exclusively on the cryptocurrency category. If you are already a part of an affiliate marketing network, you may want to check to see if the network has already or has plans to expand into the cryptocurrency category. Another plan is to partner with an affiliate marketing network that is recognized as being a leader in the cryptocurrency space. An example of this is Algo-Affiliates that provides its affiliates with access to the top brokers and crypto service providers in the industry as well as to a wide range of effective marketing tools.
With the crypto affiliate niche still in its growth phase, now is the window of opportunity to gain experience and become a super affiliate in this niche. Algo-Affiliates have been involved in crypto for some time now and have gained extensive experience in what works, which products are in demand and how to optimize. Take the time to really learn about digital currencies and about the different brokers, services and products available in this space. This will ensure that you have the knowledge to promote trading cryptocurrencies properly, helping you to drive your traffic more effectively.
Initial Coin Offerings
An ICO (Initial Coin Offering) is a used as fund raising method by the developers of a cryptocurrency. This is a type of crowdfunding method but there are also private ICOs. An ICO can be viewed as similar to an IPO where a company offers shares in the company, however instead of receiving stocks the investor receives tokens. In order to create hype and demand for the new crypto currency, there is usually a major marketing and promotion campaign. The creators of ICOs commonly implement affiliate marketing into their business model.
Although it is quite speculative, if you happen to jump on board an affiliate marketing offer for an ICO that happens to become extremely popular, you will surely be rewarded handsomely. Essentially, you will be a beneficiary of the resources utilized to create a successful and effective ICO marketing campaign. On the other hand, if an ICO fails to gain any traction among investors, you may feel you have wasted your valuable time. Based on this, it is always a good idea to do extensive research around the ICO before beoming involved.
Be Cautious of Scams in the Crypto Affiliate Marketing Industry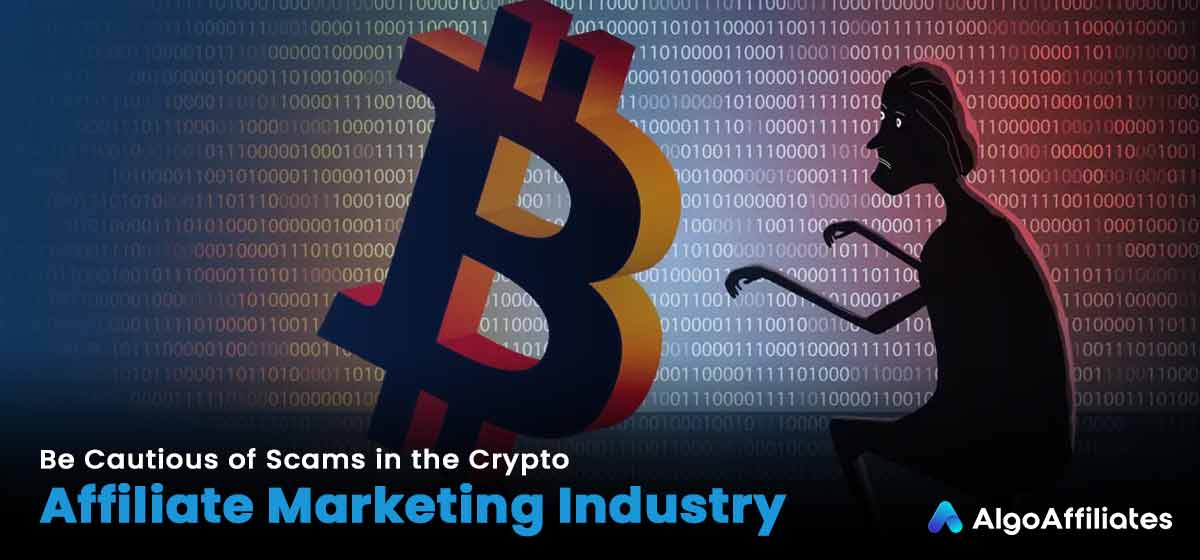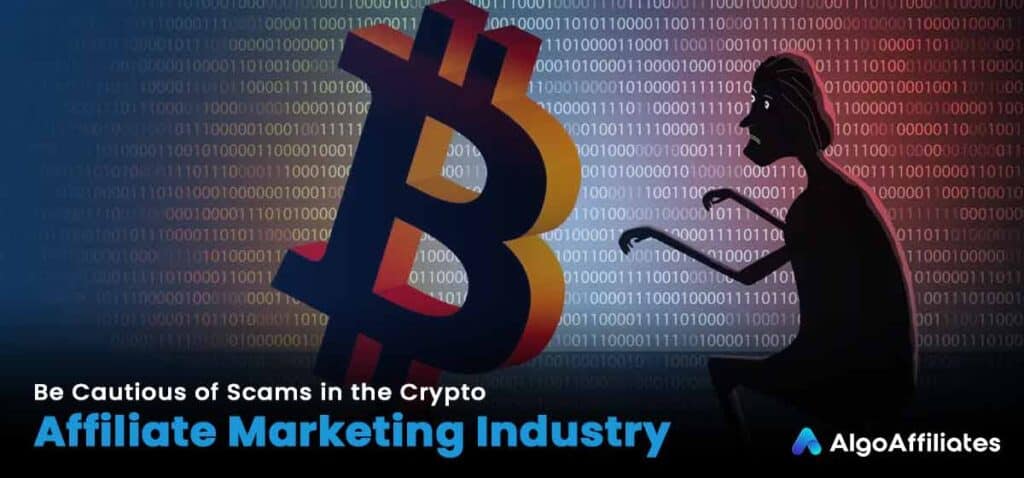 It really does not make any business sense in the long run for crypto affiliate networks to scam their affiliate partners. An affiliate which is able to make consistent profit is worth much more than the short-term gains from not paying earned commission to affiliates. Some affiliate marketing networks have even put out fake offers to make a quick buck, instead of cultivating an affiliate network that would bring in much more profit in the long-term. Again, this reiterate the value of working with a reliable and reputable network like Algo-Affiliates.
The 3 Most common scams in the crypto affiliate marketing scene:
1. Not paying commissions:
Of course, the whole point of anybody becoming an affiliate marketer of any niche is to earn commissions from sending leads to the service or product provider. However, many unscrupulous affiliate networks in the cryptocurrency space, as well as other categories, scam their affiliates out of their earned commissions by coming up with dishonest excuses to not pay the commission owed. One common excuse is to claim that payments from your leads came from specific countries which the network claims are not acceptable (however, be sure that you didn't target regions that were not approved). Some networks do not even bother making up an excuse; they will just simply not pay. This withholding of commissions scam is probably the most common fraudulent scheme in all of the affiliate marketing industry, not just the cryptocurrency niche.
2. Conversion rate scams:
The value of cryptocurrencies can be quite volatile, with market prices fluctuating constantly. There are a number of crypto affiliate marketing networks which take advantage of this fluctuation to make more profit at the expense of their affiliates. Since the value of cryptocurrencies go up and down, some networks will wait to pay out commissions to affiliates when the market is quite low. This means if you had earned a cryptocurrency commission equivalent to $10 one day, the network may pay out the commission when that same amount of cryptocurrency is only worth $7 the next day or week. These scam networks are relying on the ignorance of their affiliates regarding trading and the cryptocurrency markets. Therefore, it is a good idea to find an affiliate marketing network which provides a fixed dollar/euro rate per lead (CPA – Cost Per Action) and not one which offers a fluctuating commission based on the rate of exchange or the value of the cryptocurrency.
Another common scam is when the scammers create a company and then after committing their fraud, they suddenly close down and then reopen under another name. These fraudsters then run their scam a second and third time on unsuspecting affiliate marketers. Some of these scammers have no intention of paying earned commissions to affiliates, while others are just simply poorly managed and end up going bankrupt without paying affiliates the commissions that they rightfully earned.
Consider Your Target Market
It was not until recent years that Bitcoin and other cryptocurrencies have become more well-known and popular in the mainstream. This might mean that there is only a small segment of the overall population that would be interested in seeing advertisements and promotions related to cryptocurrencies. This targeted audience will have a stronger than average understanding of blockchain technology and how it functions. Generally, these people will be more proficient and knowledgeable about technology in general and will have a penchant for identifying future technological trends. Therefore, effective advertising and promotional content aimed at this audience will require significant knowledge of market psychology, financial markets and current events. Also, you will need to understand cryptocurrencies and how they can be traded profitably so that you can promote a brokerage or automated trading software effectively.
Commission model for crypto affiliate networks
Most of the existing commission model schemes will be the same for the cryptocurrency affiliate marketing niche, as with most other niches. Cost per action (CPA) or various revenue share models are the most common ways affiliate marketers in the cryptocurrency space are paid. Make sure you fully understand the payouts and the requirements before you sign up with an affiliate marketing network.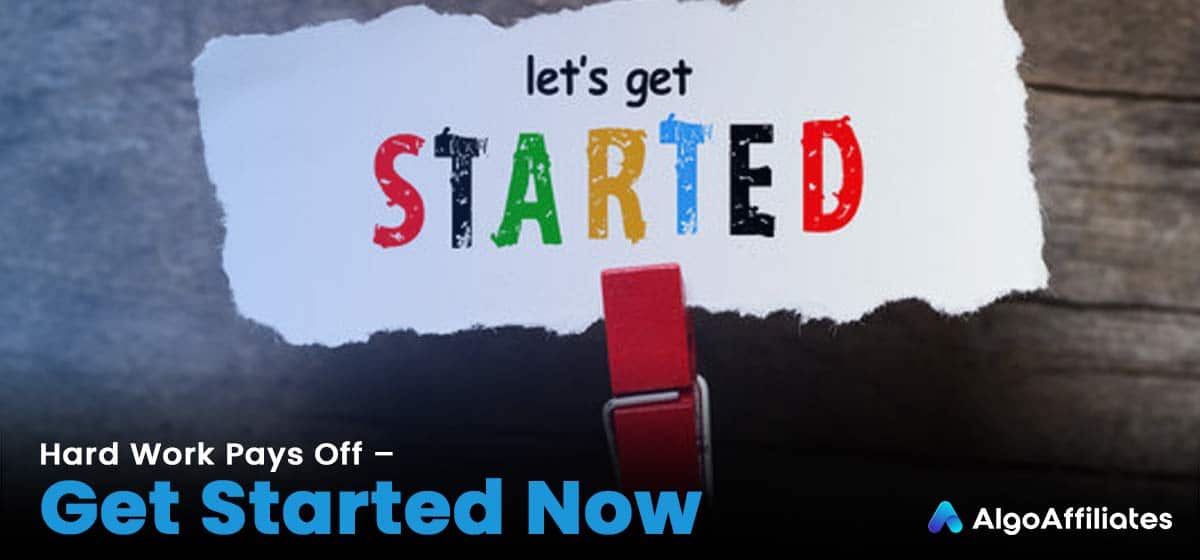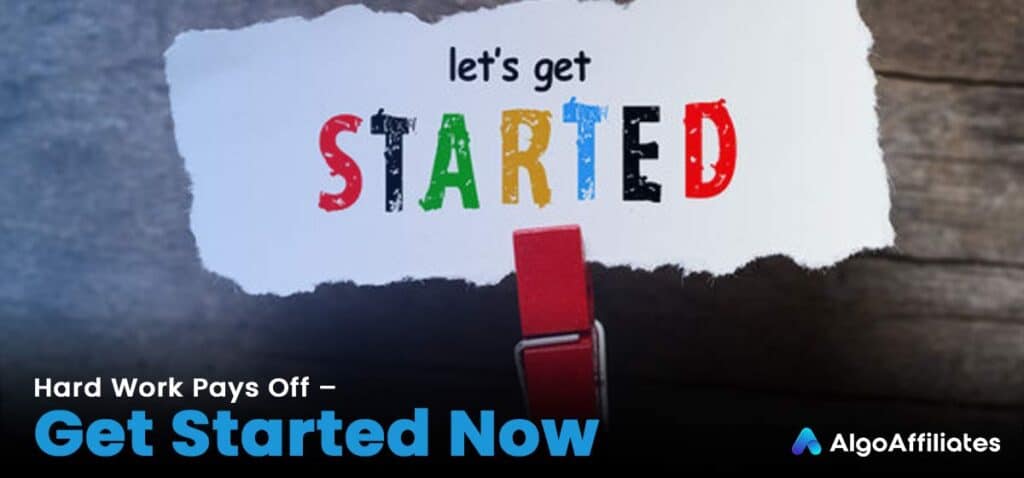 Hard Work Pays Off – Get Started Now
Of course, just like any other legitimate affiliate marketing category, cryptocurrencies is not a get rich quick scheme. It will take plenty of hard work, research and dedication to successfully profit from your cryptocurrency affiliate marketing campaigns. If you are not already familiar with and knowledgeable about blockchain technology, you will have to make sure you educate yourself before formulating your marketing strategy aimed at the cryptocurrency category. Additionally, you will have to be consistent with posting regular fresh content. However, in the end, all of your hard work will pay off if you are committed and dedicated; just like any other affiliate offer. If you're serious about capitalizing from this exciting and dynamic niche, then it is certainly worth connecting with the Algo-Affiliates team who have become industry leaders with their range of crypto offerings.
Promoting a Crypto Affiliate Marketing Campaign
There are various methods available to effectively promote your cryptocurrency marketing campaigns. Despite this, it is important to note that the available promotional avenues for affiliate marketing in the cryptocurrency niche is constantly changing. This is mainly because cryptocurrencies are extremely volatile and regulations around the world are still a grey area in many places but are always evolving.
A highly effective methods of advertising is push notifications. This is when smartphone users opt-in to receive messages via an app that sends various messages which are aimed to ultimately drive traffic and conversions to your marketing campaign.
Despite Facebook banning advertising related to cryptocurrency, social media is still a useful avenue to promote cryptocurrency-related services and products. You can still create business pages related to cryptocurrencies; you are just not allowed to buy paid advertisements on Facebook for this niche. You could post informational and promotional content with your affiliate marketing link on your business page or even on your personal page.
Additionally, Twitter is still a viable advertising avenue for cryptocurrency niches, even if it does not have the same amount of people on the network as Facebook. In fact, there is a significant and growing community of cryptocurrency enthusiasts on Twitter which you should definitely consider tapping into for your marketing endeavors. Reddit is another online platform which has a decent-sized community of cryptocurrency enthusiasts.
Another common and viable promotional method for all affiliate marketing categories, including the cryptocurrency niche, is designing and building your own website. The content on the website should be engaging, fresh and regularly updated. You should implement SEO techniques to maximize your web traffic. Also, the content on your website should work towards increasing your credibility as an expert in cryptocurrencies. You may want to include a blog on your website for current events related to cryptocurrencies, such as upcoming ICOs or breakthroughs in adoption of cryptocurrencies by the mainstream global financial system.
Advertising in online trade publications, which specialize in covering the cryptocurrency markets, is a great way to target those who are already looking for information about cryptocurrencies. However, the disadvantage to this promotional avenue is that it can be quite expensive. Banners on these niche web publications can be thousands of dollars per week or more.
Final Words
As you can see, there is plenty of potential for profit when it comes to affiliate marketing for the cryptocurrency niche. However, make no bones about it, there will be some work required. It is not just free money; but those who put in the work, will be greatly rewarded. There are many affiliates who have joined Algo-Affiliates and who are now making thousands of dollars every week from promoting their crypto affiliate marketing campaigns within the cryptocurrency space. Joining the Algo-Affiliates network as an affiliate marketer could be your start to finally achieving financial freedom, so take action today.