If you are new to affiliate marketing, you'll probably agree that creating content to advertise the products isn't the easiest task. And if you're working with multiple brands, marketing can become a bit overwhelming. But there is a solution to being an affiliate without the trouble of creating everything from scratch on your own. The answer is simple, white label affiliate marketing. 
Anyone who has been on the digital scene for more than a minute has come across the term. But, if you have no idea what it means or how you can go about joining one such program, this article is precisely what you need. 
Stick around as we break down the basics of white label affiliate marketing and some reasons why you should join in.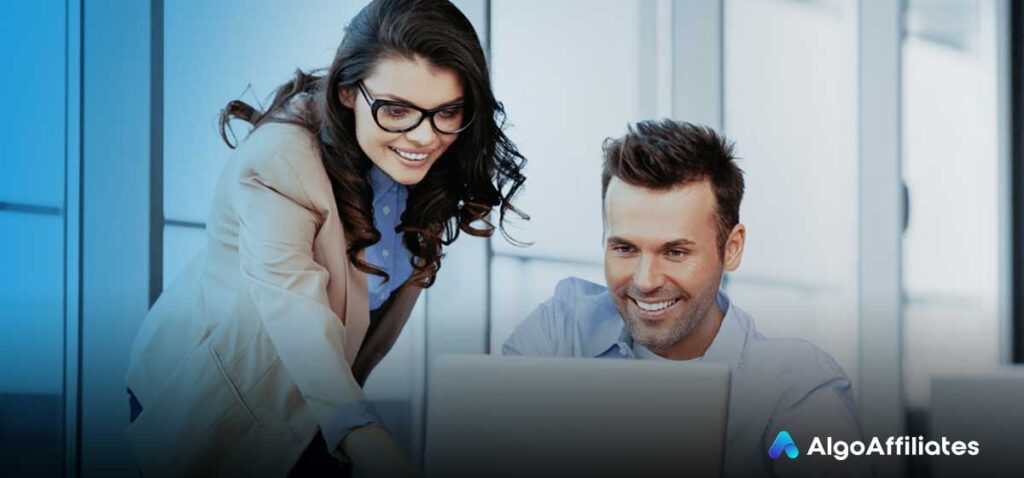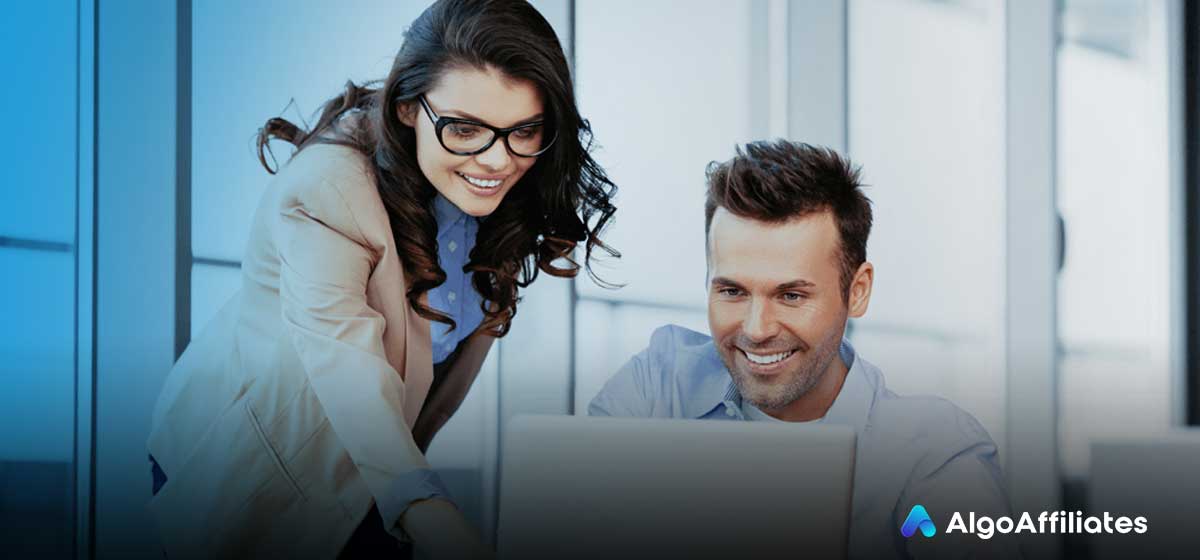 What is White Label Affiliate Marketing?
White label affiliate marketing isn't entirely different from the traditional approach. Both models aim to advertise a merchant's products and services, for which the affiliate receives a commission. 

However, traditional affiliate programs require that the marketer refers the potential customers to the original merchant's site. Therefore, affiliates need to create content that makes it easier to advertise the products and services. This content may be blog posts, videos, or any marketing material for social media consumption.
With white label affiliate programs, marketers don't need to go through all the trouble of coming up with all the new content. Instead, they can quickly and easily advertise the affiliate products on their own websites through the use of data feeds.
All you have to do is create a page containing all the helpful information that a customer may need and implement the white label solution. This includes affiliate links, coupon and discount deals, and popular services and products for your audience. 
In this way, white label affiliate programs simplify many of the affiliate's tasks and free up the marketer's time. All you need to do is position all the information in a central place and wait for your audience to click on the deals so you can receive your commission. Most times, these programs employ a CPA commissions structure. 

Elements of a White Label Program
The features available for these programs vary. However, white label programs will typically have the following key elements. 
This is the page that will be visible to your site visitors. Here, you can include any deals you'd want to advertise to them. You should also have information about the products and services that you are promoting. For easier navigation, ensure you group the products using specific product types, prices, brands, or best offers. It'd be best also to include some information to help your site visitors figure out how to use the page to find what they need quickly.
Regardless of the affiliate program that you choose, keeping track of the metrics is crucial. It is the only way to figure out how well you are performing and what offers your audience likes best. 
Advertisers usually provide offers for affiliate programs in the form of XML feeds, which update regularly. White label solutions ensure that this data is updated automatically, dispelling the affiliate's need for daily manual updates. 
Finally, you need to ensure that you provide customer support besides technical support for your audience. You should anticipate that customers may have inquiries about the products and deals on your showcase page. Having a customer support desk that they can use to get in touch will help you retain these customers. Ensure the responses are prompt, and if you have a large audience, offering support in multiple languages could be a bonus.  The support element is one of the major differentiators between white label affiliate programs and traditional programs. With traditional programs, once you have referred the traffic to the merchant, they take over the customer support role. 
Who is it Suitable for?
White label affiliate programs are not ideal for everyone. Whether you plan to become an affiliate marketer or a merchant looking to set up an affiliate program, you must first determine whether these programs are ideal. 

White label programs are ideal for large websites that attract significant traffic each day. If the websites primarily focus on various products, these programs could be an excellent way to bring in some more money. Although site owners could choose to monetize their website through ads, white label affiliate programs offer a different source of income. 
People who are only getting started with affiliate marketing may not be well suited for white label programs. As mentioned you need a substantial amount of traffic, plus you will be responsible for customer support, which means you need infrastructure and support staff. 
Monetizing and Promoting White Label Affiliate Programs
As is the case with any affiliate marketing program, you need to be sure of the time and energy you'll invest in the project, as well as the expected outcomes. 
The amount that you make as a white label affiliate marketer will depend mainly on your traffic and the monetization model. Most of these programs will employ a CPA model so that you receive commissions whenever anyone from your audience purchases the product or service being advertised. The commissions could either be a percentage of the value order or a fixed amount for each referral. Whichever the case, the more traffic your site attracts, the higher the earning potential. 

So, now that you know how to earn commissions from these programs, how do you leverage them? 
Luckily for you, there are several ways that you can monetize these affiliate programs. Here's a look at some solutions you can go for. 
This showcase page is a roundup of offers from different brands. In this case, it would be best to choose products that resonate with the target audience so that you can increase your earning potential. For example, if you run a website that focuses on health and fitness, your affiliate store should, ideally, feature products in this niche. Similarly, if you target readers who fall under a particular age group, ensure the products in the affiliate store reflect the same. 
Here, you can assemble all deals and special offers that your audience might like. Usually, affiliate networks and merchants provide coupons to provide tools that help entice customers. The special offers and deals could offer free delivery, discounts, or anything else that motivates the readers to buy the product.

These offers are slightly more complicated than the other two above, but they are pretty lucrative too. Here, the affiliate offers to refund the customer a certain amount of the commission they earn from the sale. And they get to decide how much they want to split. 
Say, the affiliate network or merchant pays a 10% commission for each referral. You could opt to return 3% to the customer as cashback- it's your choice.
When figuring out how best to monetize a white label program, you should consider the page's relevance to your existing traffic. Ideally, set up a white label page that is in line with the site's main topic. It'll provide a significant boost to the number of leads that convert into sales. 
When you finally decide, how do you promote the page? 

Your first source of traffic will be the existing one. You could let your audience know about the page through social media posts, for example. If your page complements the current website, you might start earning commissions after a short while. Link the white label page on headers and footers as well as on your main page to attract readers. 
With time, the white label page will start attracting SEO traffic. This means that it will start showing up on search engine results, and those who click on it will be directed to your site. To increase your chances of showing up higher in the results, ensure the page is SEO-optimized. However, this shouldn't be too much of a concern since the white label software handles part of this.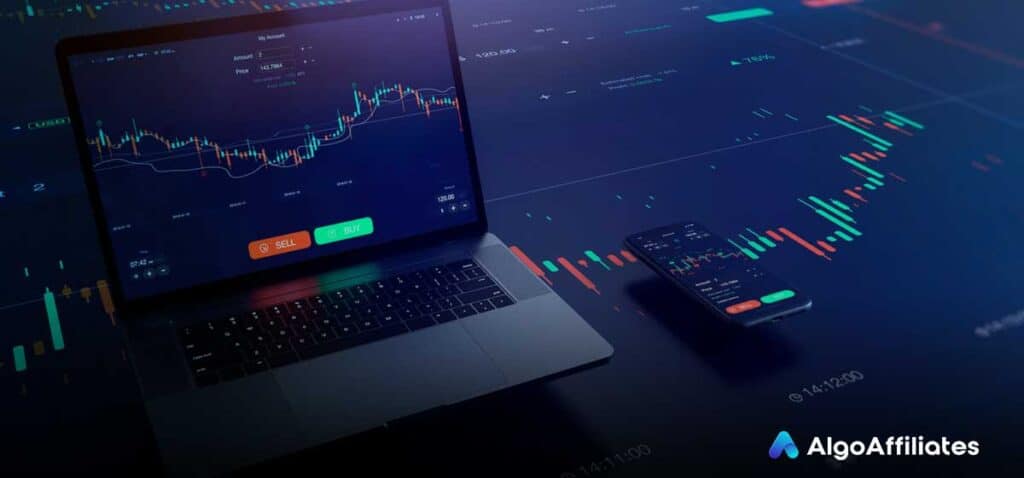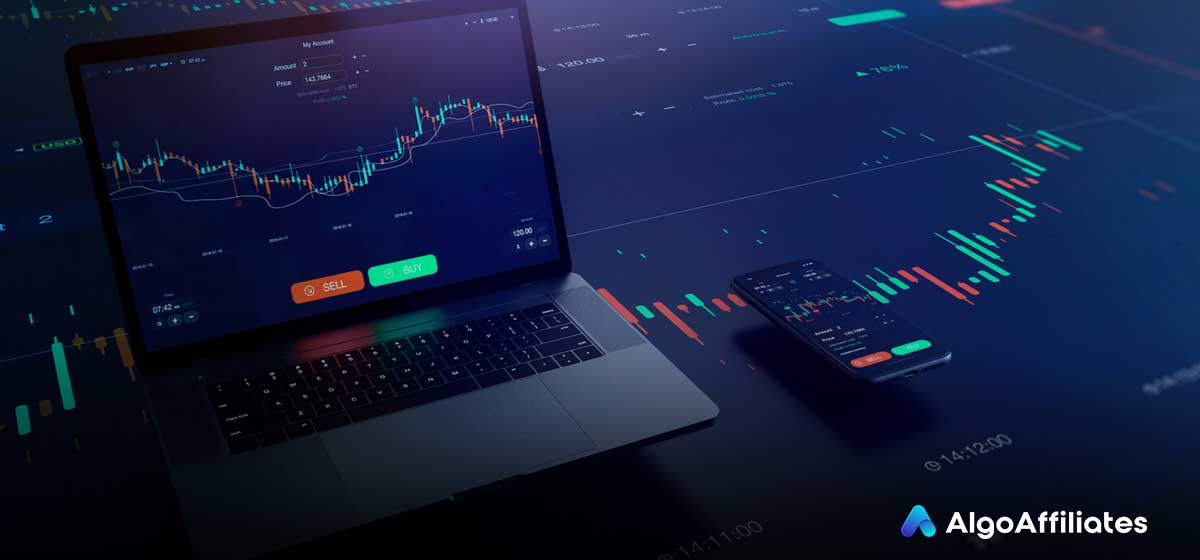 Benefits of White Label Affiliate Programs
By now, you have the basics of white label affiliate marketing. And if you're considering joining one of these programs, you are probably wondering what you stand to gain, apart from the extra income. 

Let's have a look at some of the reasons why you should consider white-level affiliate programs. 
as we've mentioned above, you don't need to create new content around the products you are advertising. You won't have to go the extra mile to promote a blog or social media post containing the affiliate link. As long as the XML feeds provided by the affiliate network or merchant are updated, you're good to go!
Other affiliate programs rely on banners and pop-ups to generate leads from the audience. However, if a site visitor uses an ad-blocker, they won't view any of the ads, lowering the chances of sales conversion. On the other hand, white-label pages often don't have this issue since they are entire pages on your website. 
A white label page will help your search engine optimization efforts thanks to fresh new content regularly updating automatically. An affiliate store or coupon page will attract more site visitors through search engines. If you already have a large site audience, more traffic will increase your domain ranking. 
Traditional advertising requires banners, pop-ups, widgets, and other creative tools to pass the message across. While these may be more attractive, you will spend more time designing the ideal banner or widget and implementing them. Besides, they are more of a temporary solution, and you will need to create new material periodically. 

White label pages have everything set up, so you won't need too much time and energy to maintain it. Also, you can use the same page for a while as the updating of the information take place automatically. 
Keeps the customer happy-
A customer usually has one goal in mind – buying the product or service they need. If you can help them achieve that goal even faster, the better. A white label page will make it easier for site visitors to find what they need. Incorporating some search tools, such as filters, makes the process even shorter. Customers appreciate efficient services and delivering a good user experience will keep them coming back for more.  
White Label Affiliate Marketing Software
One of the best things about white label programs is that they come with a ready, all-in-one solution. Should you opt for these programs, you don't need to worry about setting up, keeping track, or optimizing the white label page on your website manually. 
White label affiliate marketing software is a program that features the affiliate store, deals, cashback, and other services you may need as an affiliate. Once the software is installed on your site the network then fills the pages up with all the deals and discounts via XML feeds. Further, they have the page already optimized for SEO and SEM besides providing maintenance services. This way, you get to focus on creating your site's content to keep bringing in new traffic. 
Affiliate networks will typically set some requirements that you must meet to join. However, white label affiliate networks may further require a large website that brings in a lot of traffic. 
Join Algo Affiliates for the Best White Label Affiliate Programs
Well, there you have it! Hopefully, it's now evident how white label affiliate programs work and why you should join one. If you have a large audience, these programs could be just what you need for some extra income without too much hassle. 
So, what are you waiting for? 
Join our affiliate network today and access the best programs around. Algo Affiliates is home to merchants and affiliates from across the globe. We bring together like-minded people on a network that provides access to a plethora of offers across many niches.