The foreign exchange market is the largest financial market in the world and has been around for many years. Many people are now using forex trading to earn extra income, contributing to the sector's rapid growth. 
Amidst the surge of people trying out forex trading, it's no surprise that fx affiliate programs are increasingly becoming popular. These fx affiliate programs present lucrative opportunities for internet marketers to earn while increasing the awareness of the best brokers to use for trading. 
If you have been thinking of a way to earn an income online from the growing forex market, then you're probably looking for the ultimate forex affiliate programs list. Given all the different options available, choosing a program may be quite the task. 
Well, this article delves into all the details about some things to look for in the forex affiliate programs list and why you should join one. But first, let's define what forex affiliate programs are.

Forex affiliate programs – a great way to Increase your income
Forex affiliate programs are a great way to earn revenue online, and this is ideal for online marketing professionals, blog owners, social media influencers, and digital publishers.
What this means is that for those who are already enjoying some online presence and are seen as trusted sources of advice and information relating to online forex trading, you will find this lucrative and appealing as well as a great way to monetize your online properties and presence. Having gained traction and having earned a good reputation, becoming successful through top forex affiliate programs, like Algo-Affiliates, becomes a lot easier.
Most times, as a forex affiliate, you will need to embed banners and links into your website. This leads visitors to click on these links that will redirect the visitors to a forex broker you are promoting. Before this can happen, you must have registered with a forex affiliate program or network and agree to their reward schemes that suit you. Next, you can publish the necessary promotional materials and when visitors click on your link, the relevant forex broker will take it from there. The broker then puts the leads through a sales funnel and helps convert the visitors into paying customers, i.e., traders. 
Why should you Promote Forex Trading?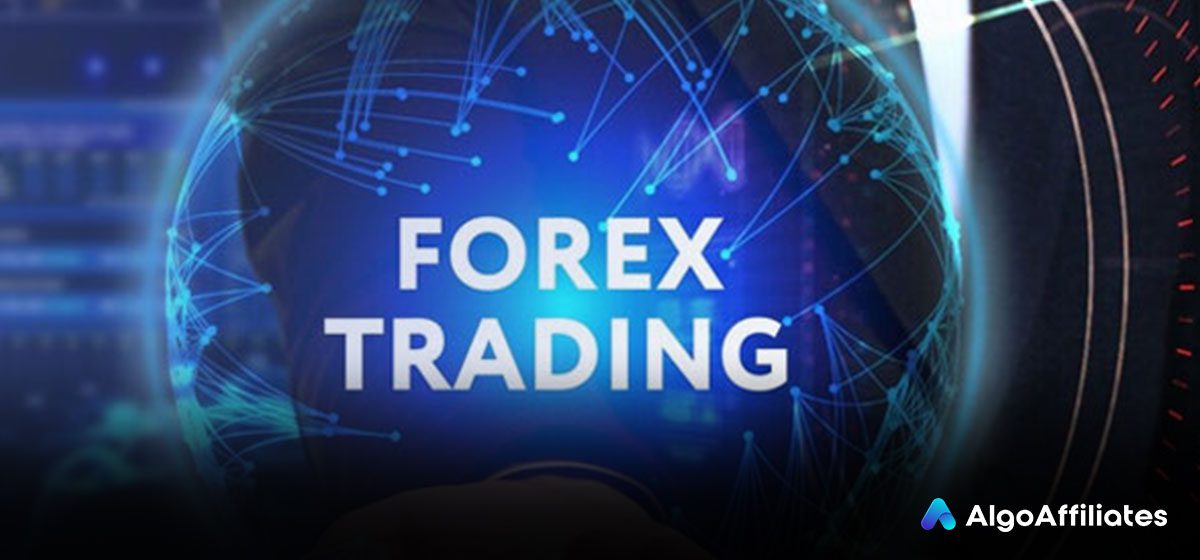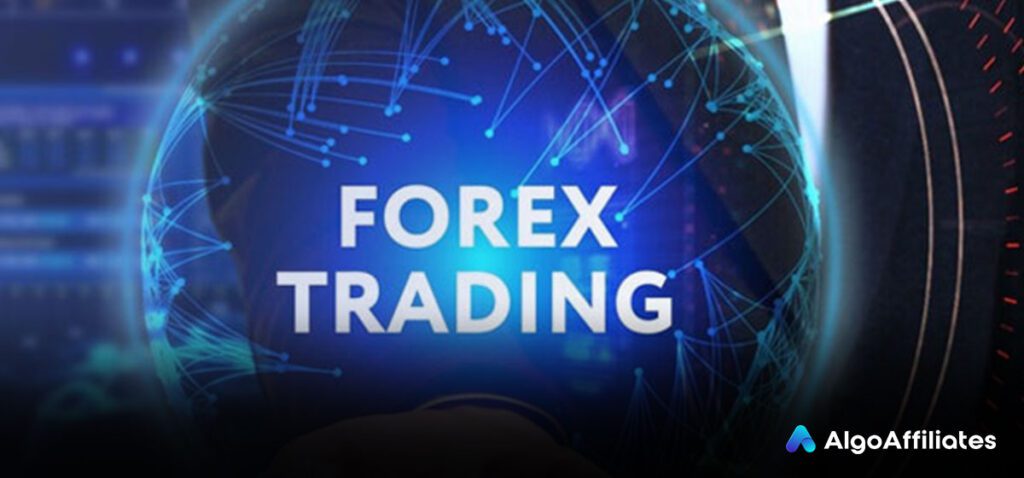 One thing that makes top forex affiliate programs desirable to many is that they allow you to earn a lucrative income. However, if you want to earn exceptional commissions, you will need to put in a lot of work.  
The payment structure of these top forex affiliate programs is often different for each broker. However, the general tendency is that they work with a cost per acquisition/cost per action (CPA) basis.
The affiliate program's platform tracks click-throughs automatically, and this is how they track which affiliate referred a new potential client. When the referral makes a deposit with the relevant forex broker and starts trading, this is considered a conversion and the affiliate earns the agreed commission The height of these commissions varies as well, with some being a percentage of the traded or deposited amounts, while others are fixed amounts. Earnings potential for a forex affiliate that works with a top forex affiliate program is unlimited. There are forex affiliates who earn a few thousand dollars per month up to hundreds of thousands of dollars. There are even some elite, super-affiliates that earn 7 figure incomes by promoting forex trading.  
What Are FX Affiliate Programs?
Using forex affiliate programs is a popular marketing strategy amongst many brokers in the forex world. These programs make it easier for brokers to build their brand and get more people on board while creating extra income for the affiliates. 
FX referral programs entail recommending online forex trading platforms and brokers to prospective traders. Affiliates can use various tools and channels for advertising the broker, including banners and links, which have unique trackers. Whenever the referral clicks on any of these, tracking begins, and the referral is credited to the affiliate based on the prospect's action. In most cases, depositing trading funds with the broker and starting to trade.
In any forex affiliate program, there will usually be four key parties involved: 
The merchant-   (brand/advertiser)- this is the product or service provider. In FX affiliate marketing, this would be the online broker. 
FX affiliate network– usually, the merchant will enlist the help of an organization to manage the affiliate program. The network will provide the necessary tools and technology for marketing and tracking performance. Additionally, the network also handles affiliate payments. 

Although you could choose to be an affiliate marketer without joining a network and opting to work with multiple individual fx affiliate programs, you may find things a bit more challenging for you. Joining a network makes it easier to find merchants and takes a load off the affiliate. 

Affiliate marketers- these are people who join the fx affiliate program to market the merchant's services and earn commissions from them. The forex affiliate program or network provides affiliates with marketing materials, such as banners, landing pages, and links. 
Consumers (traders) – finally, these are people who buy the advertised products through the affiliates. Unless the marketer mentions it, the consumer will, in most cases, not know anything about the entire affiliate process. 
Undoubtedly, referral programs in the forex world are increasing by the day and curating the ultimate forex affiliate programs list is quite the task. There's no one-size-fits-all when it comes to this, and you only need to find a forex program that works for you. 
That said, how do you settle for a program? How do you pick the right one? Keep reading for some insightful information.

Top Forex Affiliate Programs: Types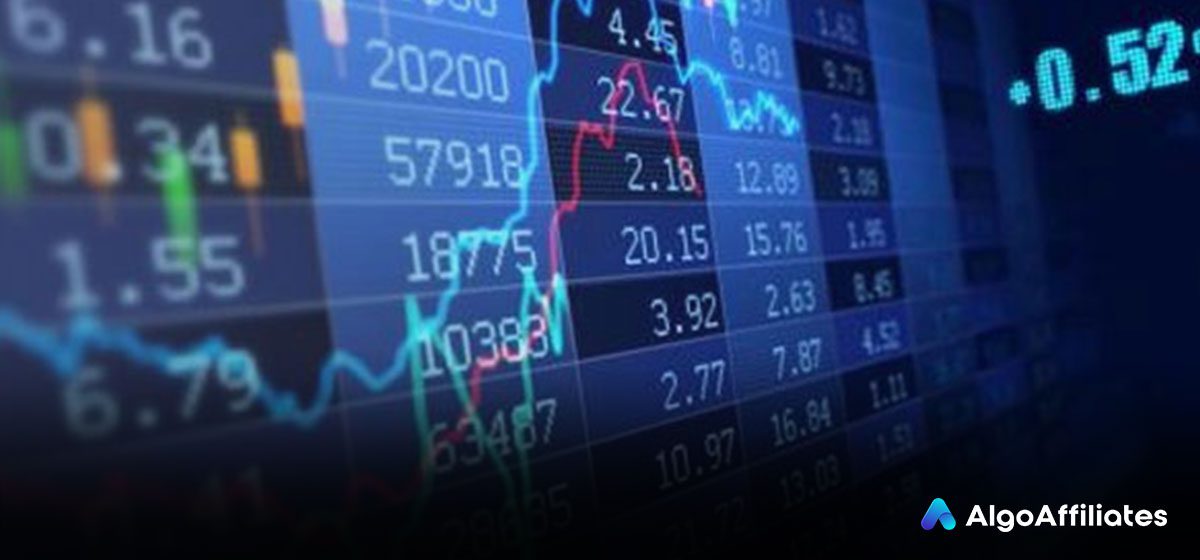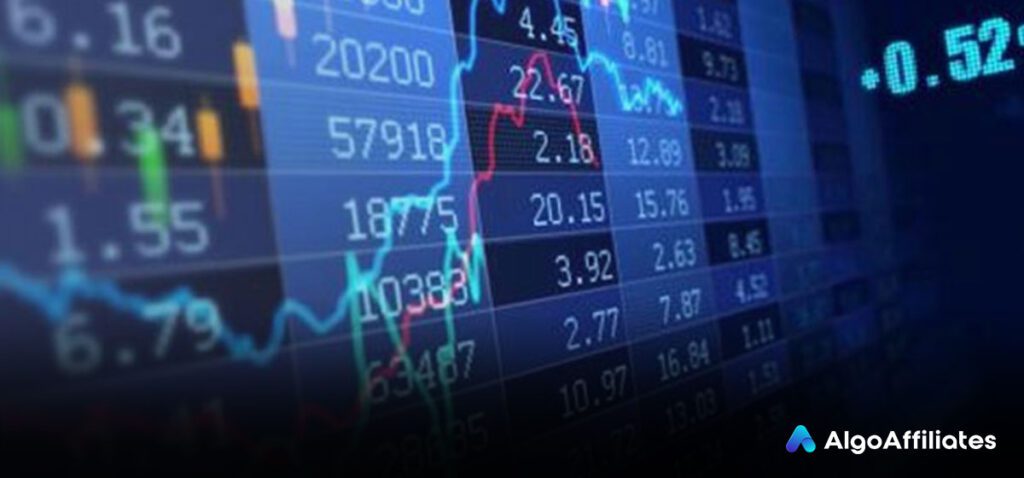 The landscape of forex affiliate marketing varies from program to program. This is due to the different commission fees, payment options, and partnership options, offered by these fx affiliate programs. 
Asides from the payment differences and rewards that arise, each of these top forex affiliate programs may function differently, while there may be differences as well between the introducing approaches, the referral, and the affiliate.
Moreover, to know if it is worth your efforts, you should also see it as a necessity to know the amount of marketing effort required from the affiliate. Speaking broadly, you can work with a forex broker in three major ways. One is branding the broker's technology under your name. The second is by referring clients where you can earn commission depending on their value. Lastly, is the hosting of links by serving as an affiliate that directs traffic to the broker through your personal online or social media presence.

Things to Consider when Choosing a Forex Affiliate Program
If you have started thinking of joining one of the top Forex affiliate programs or becoming a Forex affiliate, you should consider a few major factors to help you choose the absolute best. 
First is the reputation of the affiliate program. In other words, are they reliable and reputable? 
Secondly, you should look at the commissions offered by these programs and their conversion rates, as well as the terms governing them. Asides from making sure you will get a good commission rate; it is also important that you are sure you have access to high-quality support and assistance. The support is not just about providing you with appealing marketing materials that should be updated from time to time, but also giving you easy and quick access to the resolution of issues and getting advice and assistance when required. 
The next factor is the quality of the brokers offered by the affiliate program and their offering because if the offering is poor, you will be fighting a losing battle. If you promote poor quality brands, it's like selling an inferior knock-off product; while you may make a "quick buck" initially, in the long term, your business will suffer. Investigate the true quality of the offering given by the broker, the quality of the trading platform, and all the options, educational resources, and tools provided for the traders also play a role in assisting you in converting traffic. 
Types of Forex Affiliate Earnings Models
As we've mentioned above, the amount of commission offered will, most likely, be the first factor that you consider. Therefore, it helps to know the different types of earnings or commission types available. Ideally, the forex affiliate programs should cater to your unique business requirements. Algo-Affiliates offers various commission plans to satisfy both merchant and affiliate needs. 
Cost per Acquisition programs are also called Cost per Action programs. As the name suggests, these programs require that the prospective client takes some type of action so that the affiliate earns their commissions. In most cases, the required action is depositing funds with a forex broker and starting to trade. Usually, the CPA Forex commissions vary depending on the country the trader comes from. In some cases, the referral fee could go as high as $500 for a qualified prospect. 
If you have a sizable amount of traffic, you might want to consider a Cost per Lead (CPL) earnings model. Unlike CPA programs that require the prospect to deposit funds, with this model referrals simply need to sign up with the online broker. This option doesn't require that your referrals be active traders. As long as they register for an account with the broker you're advertising, you'll be credited your referral fee. Just bear in mind that CPL commissions are substantially lower than CPA, but you will usually have more volume. 
Sub-affiliate commissions
If you know other forex affiliate marketers that you could recruit, sub-affiliate programs may be the way to go for you. Sub-affiliates are the referred affiliates, and when they start earning from their referrals, a percentage of the earnings is credited to the Master affiliate. If you have several sub-affiliates under you, you have a higher chance of making a significant passive income from it. 
For this option, the affiliate earns a percentage of the total generated revenue from the referred clients. Usually, the program pays the commissions monthly, and the percentage ranges between 5%-20%. What is especially important to understand with this earnings model is how the forex affiliate program calculates the revenue generated, so 10% with one program could turn out to be a lot more than a program that offers 20% but deducts various fees from the revenue first. 
Now that you're aware of the different programs based on commissions, what other factors should you consider? 
Broker onboarding experience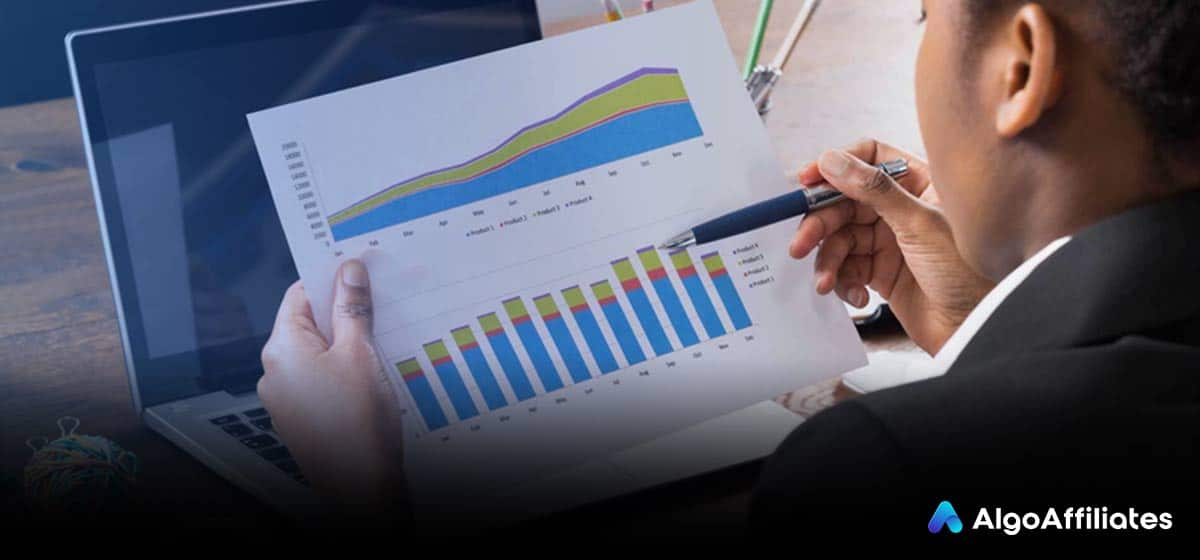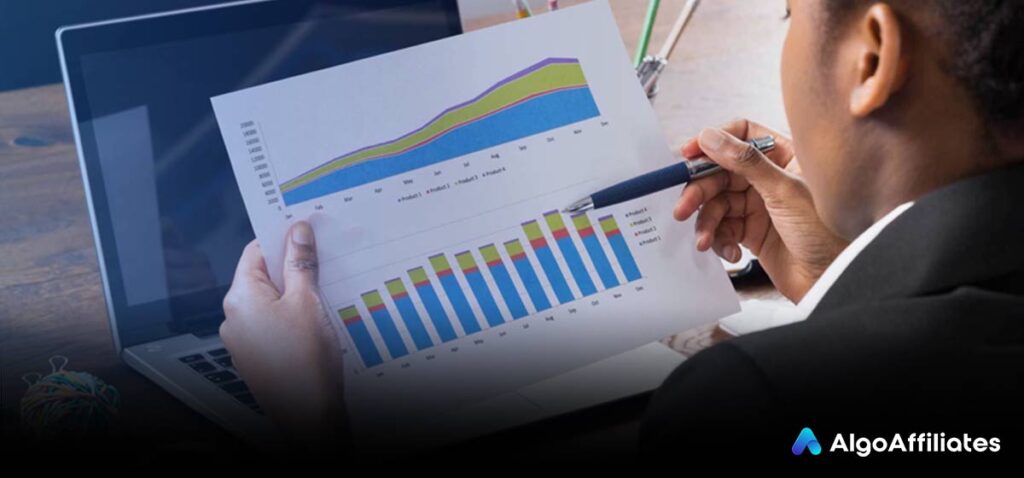 As an affiliate, you should ensure that the forex brokers you recommend are ideal for your referrals. The more difficult the signup process for your referrals, the fewer conversions you will have and the less commission you will earn. You should do some due diligence about the broker and find out how easy it is for your referrals to sign up for an account and use it. The ideal forex broker should be user-friendly and have an efficient customer support team in place. They should also offer a demo account so that newbie traders can have a feel of the entire system before committing to trading for real money. Bear in mind these are powerful selling points when you are marketing the forex broker. 
Marketing materials
As an affiliate, you are primarily concerned with advertising the broker. It would be best if you didn't have to spend your time coming up with the advertising materials. A reputable fx referral program will offer different materials that you can use to market their products. These include banners, pop-up ads, landing pages, and email templates. Different programs will have unique offers, so it's best to shop around first before settling for any. Ensure that what they are offering works for you too. 
Broker's Reputation
You should check out the broker's reputation before recommending it to your audience. Besides not bringing in any revenue, it could also affect your reputation and, therefore, your business. It would be best to only promote a reputable company. Check if the broker is regulated and that they comply with the laws in place. Also, check that they aren't associated with any scam reports in the past. An excellent place to begin would be checking their online reviews. Find out what other users have to say. Some bonus points for the broker include industry awards and whether they've been featured positively in the industry news. 
Tracking tools
Like any savvy businessperson, you'll undoubtedly want to track your ROI performance over time. Check that the referral program offers several efficient methods for you to check this. All good forex affiliate programs will provide you with a dashboard that offers detailed insight into your affiliate account. It should offer reports and analytics with 24/7 access. In the world of performance marketing, accurate and timely data is imperative for success. 
Customer support 
Even if the forex affiliate program has a great system, it's best to check out the customer support in place. A good affiliate program will allocate you an affiliate manager whose role is to assist you and help you succeed. Having someone you can turn to is essential. 
Related Marketing Terminology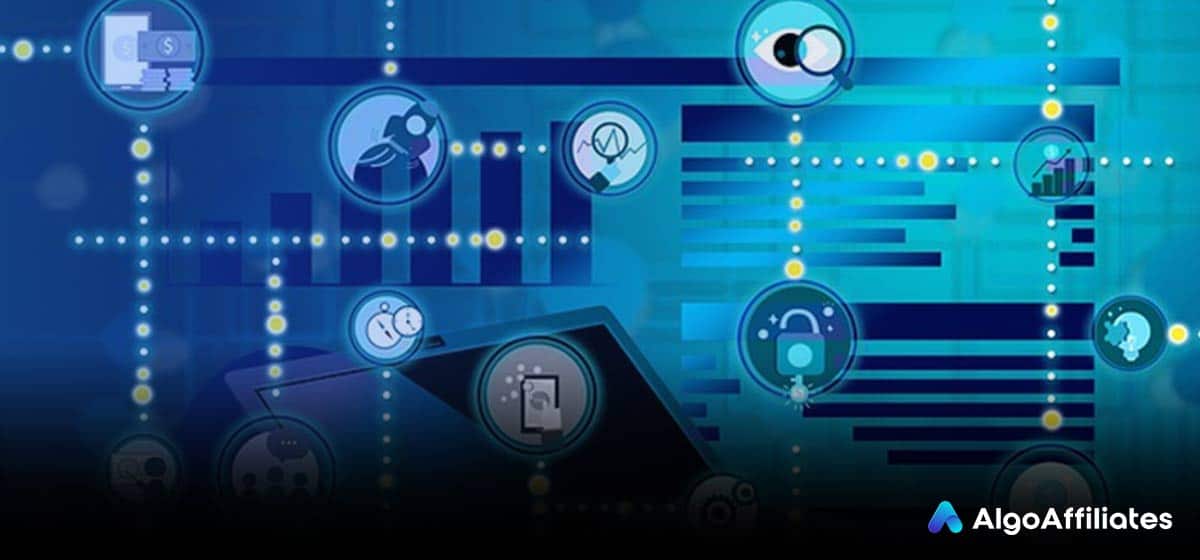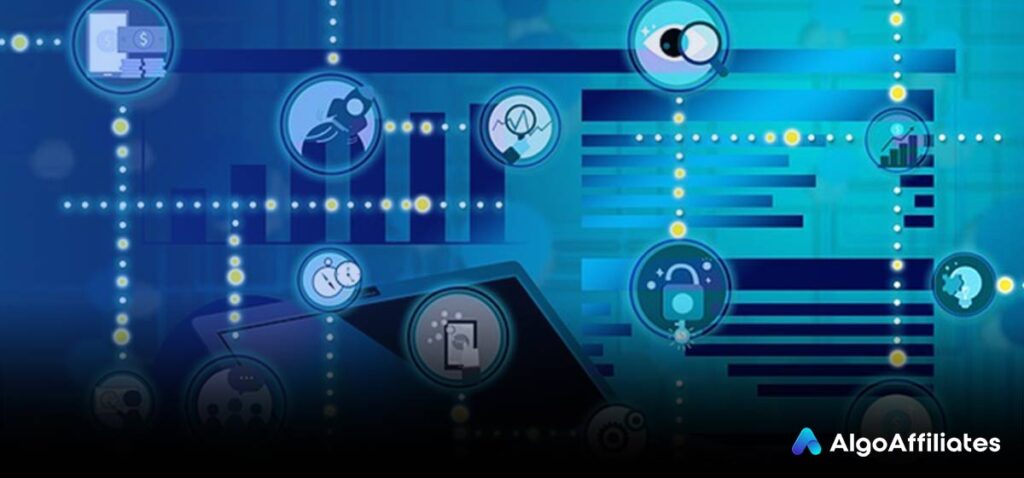 It is especially important to define some important terms, which are used in the affiliate industry.
CPL

:

Cost Per Lead:

This earnings model is offered by some affiliate programs that reward you when your referral simply registers. The referral doesn't need to make a deposit or start trading yet with the broker.  CPL commissions are much lower compared to CPA commissions; however, the volume is generally much higher. CPL is a once-off payment. 

CPA: Cost Per Acquisition or Cost Per Action: 

I n order to earn a commission, your referral needs to sign up with the broker and perform an action, which is typically to make a minimum deposit into their trading account and start trading. Bear in mind there are extra steps in this process for the potential trader as they will also need to complete an account verification / KYC process before they can start trading. This means that they will need to provide the broker with proof of identity as well as proof of country of residence. CPA is a once-off payment.

FTD

:

First Time Depositor:

This refers to a lead/referral that has completed their first successful deposit. This is typically the trigger for a "conversion". However, as mentioned above, the new trader may still need to start trading for you to qualify for the commission so make sure to check this with the affiliate network. 

Second-tier of Sub-affiliate Commission: 

This is the commission earned whenever you refer another affiliate to join the program and they start generating commissions by referring potential traders. If you know other interested affiliates, this is another way to earn additional income from the forex affiliate program. 

Revenue Share:

Although this is not common in top Forex affiliate programs, it is a commission paid based on the overall revenue generated from the referral. Typically, the Revenue Share is a limited lifetime offering. This means that with most programs, for as long as a referral is still generating revenues for the broker, you will keep getting a percentage-based commission each month. Revenue Share is an excellent long-term strategy that can create a passive, annuity-based income. 

Conversion Rate:

  This refers to the ratio of referrals to depositing customers. This is a vital metric for understanding how well the broker converts your traffic. The smallest percentage change in conversion rate can have a substantial impact on your commissions so take the time to understand this well. 
Tips on Choosing the Top Forex Affiliate Programs to Partner With
To be able to access the top forex affiliate programs in the right way, and to decide which to join, you have to conduct some research and read the terms and conditions of whatever partnership you are about to go into thoroughly.
However, one of the most important factors to ensure that such a partnership proves successful is mutual trust.  This shouldn't be a problem if your chosen forex affiliate program has a great reputation and a good track record. Avoid being "blinded" by empty promises or huge CPA amounts. You want peace of mind that you will actually receive what is due to you especially if you are putting in a lot of time and effort.
Therefore, based on this, don't just focus on the money, but instead also consider the overall quality and offering of the program as well as the factors that will encourage the conversion of referrals, coupled with customer support, marketing materials, literature, banners, etc. which will help you to effectively promote the brokers to your traffic.
Why Algo-Affiliates Are Ranked Among the Top Forex Affiliate Networks?
There are so many reasons why you should choose Algo-Affiliates as one of your top forex affiliate programs. These include:
Algo-Affiliates has been around for many years and has built a reputation for being reliable and reputable. 
Top Quality Marketing Collateral
Algo-Affiliates places a huge emphasis on providing top-quality marketing collateral. But they take it a step further by constantly testing and optimizing these materials, so that you can have confidence that you will achieve high conversion rates. In fact, most offers on the Algo-Affiliates network have a self-conversion rate of 30%. Impressive!
To boost things even more, Algo-Affiliates provides a smart-link option that automatically presents the optimal offer to your audience and further improves conversions. The Smart-Links allow you to implement a single line of code into your site and then the AI-powered optimization takes much of the hard work out of doing manual optimization. This ensures that your links are well targeted to your audience. 
Another reason why Algo-Affiliates is ranked among the top forex affiliate programs is the high commission it gives its members. Moreover, commission rates are different and are dependent on traffic volume, as well as the regions. For those searching for CPA programs that offer high commissions, Algo-Affiliates is for you!
Another attractive benefit of forming a partnership with Algo-Affiliates is their timely payments. Algo-Affiliates want their partners to focus on bringing in traffic, and not for you to worry about getting paid. Rest assured, you will receive your payments on time and every time. 
Algo Affiliates is one of the top forex affiliate programs because it has a great support system for affiliate members and publishers. Their support staff is responsive and dedicated and they are always available to assist you with anything that you might need. 
Algo-Affiliates has formed partnerships with more than 150 leading brokers across the globe. This means you have the option to promote many brands in more than 30 different languages. This is really important since no two traders are the same and it is vital to cater to your target market. 
Join Algo-Affiliates for the Ultimate Forex Affiliate Program
Working through the forex affiliate programs list is quite time-consuming. And the best part is that you don't really have to do that. All you have to do is join a top-notch affiliate network. 
Algo-Affiliates is a leading affiliate network for crypto and forex products, that gives you access to hundreds of multilingual offers. The dedicated team is committed to delivering the best possible results. If you'd like to partner with Algo-Affiliates, contact us here, and we will get back to you!
Forex Affiliates FAQs
Which is the best forex affiliate program?
Determining the best forex affiliate program is not simple and boils down to your needs. You need to view your relationship with the forex affiliate program like a business partnership. This means both parties need to be able to work together and benefit. There are clearly some forex affiliate programs and networks that stand out from the crowd and Algo-Affiliates happens to be one of them. 
How do forex affiliates make money?
Forex affiliates make money through commissions received in return for referring new customers to a forex broker. The referrals are tracked using various technologies and when the referral takes a particular action with the broker, such as depositing and trading, it qualifies the affiliate to receive the commission. 
How much can you earn as a forex affiliate? 
There is no definitive answer to this question. The more referrals you send, the more the earnings potential. CPA amounts can range from $150-$500 or more, depending on the quality of traffic. Some affiliates make just a few hundred dollars per month and others make 6 figures per month. The more traffic you have and the more effort you put into your campaigns and optimization, the great the potential. 
How do I become a forex affiliate? 
Your first step is to build your knowledge of the forex market, how it works, who the stakeholders are, and more. If you are brand new to affiliate marketing, you should also gain knowledge about affiliate marketing, the types of marketing channels and techniques, and more. Like setting up any new business, doing your research, understanding the market and the pros and cons is essential. Then, investigate forex affiliate programs and gain a solid understanding of each and create a shortlist of the ones that interest you. With all this knowledge, it is then time to develop a business plan and strategy, so you have a clear idea of all the tasks you need to accomplish. You will then need to sign up with the various programs or networks and start turning your plan into a reality. The more organized you are, the greater your chances of success.
Final Thoughts:
Forex affiliate marketers who are very successful are those who are not obsessed with achieving the sale but instead are those who focus on their audience's point of view and continuously search for ways to add value, which in turn then leads to conversions and success. By partnering with a top forex affiliate program like Algo-Affiliates, you can build a sustainable and lucrative business.  Join Algo-Affiliates now and you'll be glad you did!