Published on August 08, 2021
How to Choose the Best Affiliate Programs as a Blogger
One of the best things about the internet is that it is full of money-making opportunities. Blogging is one of the most popular, with the internet being home to over 600 million blogs.
For most bloggers, the goal is simple; become an authority in a niche of their choice and find ways to monetize their traffic. Affiliate marketing then becomes lucrative, especially when the numbers start raking up. What many bloggers don't realize is that it takes more than just adding a few links to their blog posts. On the contrary, becoming a successful affiliate requires hard work and consistency. 
So, how do you get into the world of affiliate marketing as a blogger? And how do you decide the best affiliate programs for your niche? 
This article gets into the details of affiliate programs for bloggers and everything you need to know about them. We have added some tips to help you succeed as an affiliate marketer!
But first, here's a rundown of affiliate marketing and its basics. 
Affiliate Marketing 101: How Does it Work?


Before we even get into the details of affiliate programs, it's essential to understand the entire concept of affiliate marketing and how it works. 
Although digital marketing has turned affiliate marketing into the billion-dollar industry it is today, the marketing technique dates back to the pre-internet era. In this marketing model, companies pay commissions to third parties- the affiliates- to drive traffic to their sites and generate leads for their products and services. An agreement exists between the business and the affiliates, detailing how and when the commissions will be paid out. 
The affiliates then have to work to generate traffic for the said company. As an affiliate blogger, there are many ways to go about this, but often, placing banners on your blog and providing your audience with links will do the trick.
When it comes to affiliate marketing, there are four key players. You must understand the unique roles they play before you get started. 
4 important  key Players in  the affiliate marketing World
The merchant


is also known as the advertiser or retailer. This is the company that is looking to generate extra leads and traffic and is willing to pay third parties to do the same. In some cases, the merchant will offer suggestions of the best ways to advertise their products. They might even go ahead and provide the required marketing materials, such as the website banners. 

The affiliate


is the third party that receives commissions for advertising the merchant's business. In this case, that's you- the blogger. As an affiliate, you will need to implement the provided strategies to earn commissions depending on the agreement with the merchant. 

The consumer


is the person who ends up paying for the merchant's products through the affiliate's advertising efforts. The affiliate may earn their commissions whenever a consumer purchases or clicks on a link that leads them to the merchant's site. 

The affiliate program or network  

is the organization that manages the entire process with the aid of an affiliate management platform that connects affiliates and merchants. Through this platform, affiliates can choose from a range of merchant offers to promote. The network is also in charge of the payments, provides the necessary advertising material, reporting, support, and more. The affiliate deals with the affiliate program and not directly with the merchant. 
Affiliate Programs vs. Affiliate Networks
Before you decide to become an affiliate blogger, you will need to weigh your options and decide whether to join an affiliate program or a network. 
So, what's the difference? 
As we've explained in the previous section, an affiliate network is a bridge between the merchant and the affiliate. Therefore, the affiliate and the merchant don't deal directly with each other. The network usually gathers a bunch of companies looking for affiliates. As a blogger, you will then have to apply to join the network to access the different merchants. Sometimes, you may even have to apply again to join the said company as an affiliate. 
A neat example of an affiliate network is what we here at Algo-affiliates do. We have an expansive network of merchants, all looking for affiliates. So, we act as an intermediary and do all the heavy lifting, such as handling payments. 
Things are slightly different when it comes to affiliate programs. Here, the program works with a select merchant, and the program may even be owned and managed by the merchant. You will only have products from that merchant to promote. The drawback with programs is you will want to promote multiple merchants, which means you need to sign up with multiple programs. 
Choosing between a network and a program will depend entirely on you. However, as a new affiliate, a network may be the better choice since you won't have to worry about finding the ideal programs. Besides, most networks will handle everything automatically, so it becomes easier to track your referrals and stats through a single point. 
There are different ways to earn from affiliate marketing. However, most bloggers prefer using affiliate links that they can easily embed into their blog posts. The tracking allows you and the program/network to track crucial metrics such as clicks, impressions, conversions, and commissions. The program may be designed so that the affiliate is paid for purchases or leads. 
These are some of the most common commission models:
Cost Per Acquisition (CPA)

Cost per Sale (CPS)

Cost per Lead (CPL) 

Revenue Share
A Fast CPA Guide
This is the most popular payout model, and most programs will employ this. CPA or cost per action is usually a once-off payment and requires the customer to complete a specific action for you to qualify for the commission. In most cases, the action required is to make a purchase. CPA links usually have cookie trackers to keep an eye on the metrics. Whenever a site's reader clicks on the link, a cookie placed on the person's computer or phone allows for tracking whether they buy the linked product or any other on the merchant's site. Often, the purchase has to be made within a specified time frame, known as the cookie window, so that the affiliate can earn their commissions. Now, if you're wondering how much money you'll make through CPA, that depends on many factors. 
Retailers offer different commission rates, and you may notice a difference across multiple networks too. Usually, brands will use various retailers, so you can compare several options before choosing one. The cookie window refers to when the cookie remains valid in the reader's browser and varies across different retailers. Cookies are disadvantageous in that they can be replaced or erased entirely. For example, a reader may use your link to browse a brand's store but not purchase anything. Say they use a different blogger's link tomorrow and end up checking out; the other blogger will receive the commissions. 
Finally, your earnings from a CPA offer can also depend on the commission window. This period refers to the set amount of time when commissions are left open. Usually, affiliates don't receive their payouts until this window closes. If the customer cancels their purchase during this period, the affiliate's earnings are withdrawn too. For most programs, the commission window could be anything between 60-120 days. You will want to check what the commission window is for the program or network you choose to work with, and it may even vary from offer to offer. 
A Fast CPL Guide
CPL, aka Cost per Lead, is popular with certain niches, such as finance offers. With CPL, the merchant aims to collect leads i.e., the referral you send simply needs to sign up or register but does not need to purchase for you to qualify for the commission. CPL commissions are much lower than CPA, but you will usually get more volume of leads. A key benefit of CPL is you get paid whether the merchant converts them into a paying customer or not. What is important to note with CPL is what is considered a lead i.e., the action required. If the visitor only needs to put their name and email, you can expect to achieve a lot more than when someone needs to complete a long form. Also, you should be aware that if a lead you sent has previously submitted their information, be it with your link or another affiliate, they are considered a duplicate lead and you will not receive a commission. 
How To Choose The Best Affiliate Program: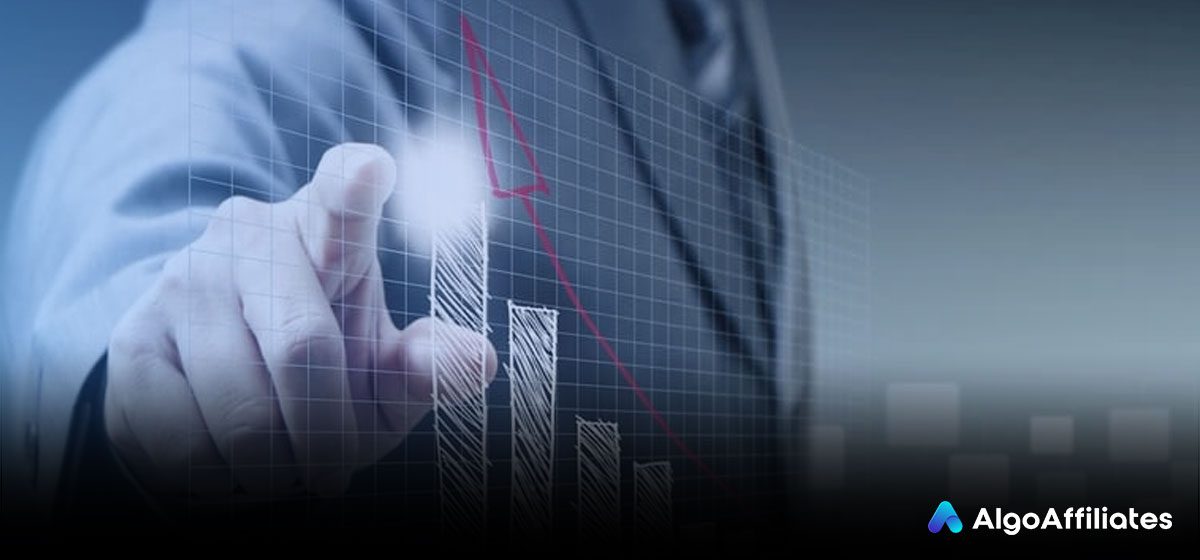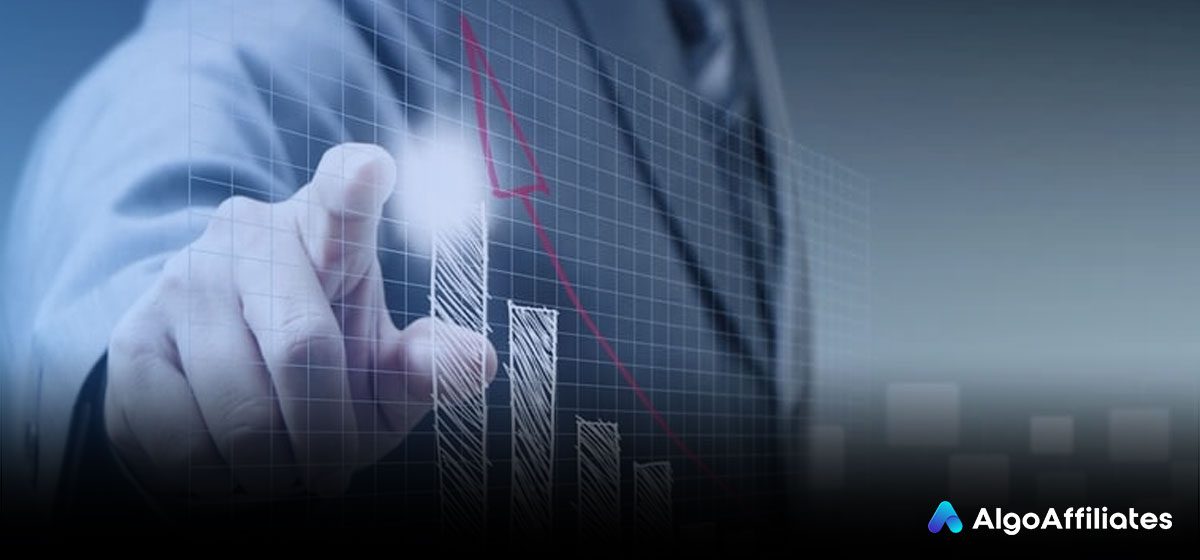 So, you've already decided that affiliate marketing is the way to take your blog to the next level. Luckily, you can choose from a wide range of affiliate programs. But how do you separate the wheat from the chaff? 
Answering these five questions should help you make the right decision:
What are the joining requirements? 
Whether you are joining an affiliate network or joining a program directly, you might have to consider several factors. Some programs will only require that you fill out a form and you're in. Others will need you to meet specific minimum requirements, such as a particular threshold for page site views or any other metric the merchant considers essential to them. 
What are the commission models and rates? 
As we've explained above, the best affiliate programs for bloggers employ different payment structures and commission rates. Check that the program of your choice offers a payment structure you're comfortable with and that the commission rates are lucrative enough. Should you decide to join an affiliate network, be sure to scout around for the best deal. A vital question that needs to go hand in hand with this is conversion rates or EPC (earnings per click). Don't just jump at an offer that sounds the highest because the conversion rate or EPC will impact this substantially. 
What marketing materials and tools are available?
For your advertising efforts to be a success, you're going to need some pretty convincing marketing material. The best affiliate programs for bloggers will offer specific tools and materials, so you can focus on getting the word out there. For example, there may be a selection of banners to place on your blog. Others may provide product widget builders so that you can create interactive ads for your site. 
How easy will it be to manage the links and track data? 
Let's face it. If you're doing the advertising, creating ads, and tracking links all by yourself, it can get pretty overwhelming. You may have to become an affiliate for multiple programs, in which case keeping track of everything becomes even more challenging. In this regard, going for an affiliate network that offers a diverse selection of retailers could be ideal. You get to manage everything from one dashboard. An even better deal is if the network uses an automated optimization system, that will simplify your efforts.
What support does the program offer? 
The best affiliate programs for bloggers will be serious about supporting you with your efforts and work as your trusted partner. Having a knowledgeable and experienced affiliate manager to turn to with questions or assistance can go a long way towards your success. 
4 Tips For Becoming A Successful Affiliate As A Blogger
Keeping up with the affiliate marketing world can be a challenge. So, you need all the help you can get. Here are four tips to help you keep afloat in the continuously evolving industry. 
Find a niche and become an expert. If you're already an expert in a specific niche, convincing your readers to buy a particular product will be much easier and enjoyable for you.
Promote multiple products to increase your revenue streams. Find as many products as you can in your niche, and group them into appropriate categories. However, don't go overboard!
Use diverse advertising channels for your affiliate links. Don't just rely on placing the links in your blog posts. You can use social media posts, banner ads, marketing emails, and just about anything else that works for you.
Always put the audience first. Keep track of the offers that get the most clicks and focus on those. Understanding your audience's needs and creating content around that is the best solution.
Join Algo Affiliates For The Best Affiliate Programs For Bloggers
Although it takes hard work, consistency, and determination, becoming a successful affiliate as a blogger is entirely possible. But first, you must find the ideal program. Joining a network gets a chunk of the work out of the way. 
At Algo-affiliates we have built a comprehensive network of merchants and affiliates with hundreds of high converting offers. Join our network today to enjoy a diverse selection of products to get you started on your journey as an affiliate blogger.