The Forex market has remained consistent despite considerable financial turmoil, and many people who trade the Forex market regularly are able to register consistent profits. The interest and demand by people for retail forex services are consistently growing and as a CPA forex affiliate, you can leverage the increasing public interest in the Forex markets. By partnering with some of the many CPA forex affiliate programs out there, you can turn a consistent profit.
If you run a Forex-focused blog or are a marketer operating in this industry, you may want to consider joining a reliable Forex affiliate program. However, for people who are new to this, it can be a bit confusing. There are several details that you need to understand before you join any program. Now, before you choose any program, it's important to understand how they work.
What is a Forex Affiliate Program?
The Forex markets have always attracted considerable attention over the years.
There are millions of people looking to turn a consistent profit by investing or trading in the Forex market. As the interest is rising in this industry, more and more marketers are looking at different ways by which they can make money as affiliates too. One of the best ways to do that is by joining an affiliate forex program. These programs are designed for marketers to help generate more clicks and sign-ups for forex brokers, traders, and platforms.
What is Forex trading
Forex trading is done through centralized exchanges and brokers. As an affiliate, your aim would be to get more customers or clients for these fx exchanges and brokers. By joining such a program, you will get a unique ID that you will use to track referrals. The more referrals you generate, the more you earn.
Affiliate marketers are making money with Forex Programs

Affiliate marketers can make lots of money, provided they know what they are doing. For every referral that you send to a platform or a broker, you make money off of it. The best thing about affiliate programs is that you also get access to a wide array of marketing materials that you can use in order to promote the brands.
Because of the high potential value of forex clients, CPAs and commissions are generally higher than the average of other niches. If you have a decent marketing strategy, you can make a great deal of money this way. If you already have an established blog, website, newsletter, or social media presence, you can easily make a decent amount of money this way. 
Understanding the Cost Per Acquisition (CPA) Model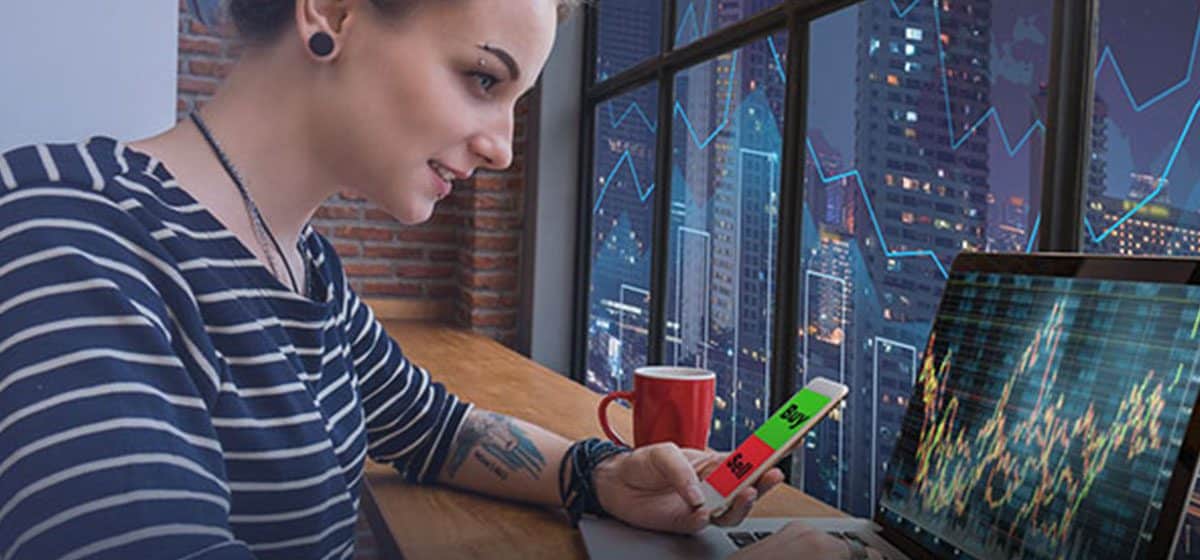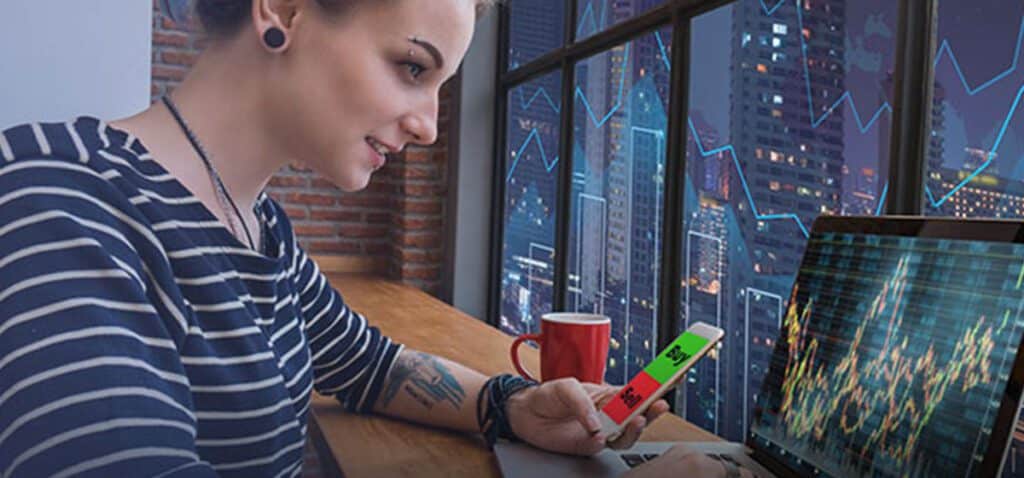 The cost per acquisition model, known commonly as the cost per action model, is a commonly used model in affiliate marketing where advertisers, or merchants, in this case, are willing to pay a commission for a specific action or acquisition. This could range from a variety of different actions, including simple ones such as filling out a form to capture a lead, signing up, or starting to trade.
Many Forex trading platforms offer demo accounts to their customers as well, so in some cases, you could make money if your referral just signs up for one. The best thing to do is to check the payment structure based on actions for the CPA Forex affiliate programs that you intend to join.
CPA is one of the most straightforward forms of affiliate marketing out there. Perhaps one of the most attractive things about the CPA marketing model is that you only need your referrals to meet the CPA requirements to get paid, and you don't need to worry about providing any other services or support to the referrals. Another key benefit is that once you refer someone, the company is responsible for ensuring that they retain the client. Companies that utilize this marketing model are willing to pay their affiliates well for delivering quality clients. 
CPA Affiliate Marketing and Conventional Affiliate Programs Differences 
Even though you will consider CPA affiliate marketing as a subset of standard affiliate marketing, there are some major differences that need to be taken into account. An affiliate marketer is just an advertiser by proxy, who works to promote someone else's products or services.
Basically, in traditional affiliate marketing, the affiliate is paid out whenever a sale is made. They are given a link through which they can promote different products or services, and if a person visits the merchant's website or makes a purchase, the affiliate is given a commission which is usually a fixed amount or percentage of the sale.
However, with CPA affiliate marketing, the commission is not always contingent on a sale. Essentially, you can generate money by just generating a lead for the company. Many people tend to compare CPA with conventional lead generation, primarily because of the sheer benefits that it offers.
But, if you really want to promote your services as a CPA affiliate marketer, one of the main things that you need to focus on is diversity. By utilizing many marketing channels to generate leads, you could easily make a considerable amount of money as an affiliate marketer. 
For example:
as a Forex affiliate marketer, your primary aim will be to get more people to join the broker's program or platform. In order to do that, you can create blog posts and content that highlights the main benefits of joining the broker, and eventually capture the leads. 
In some cases, affiliates also create specific lead magnets in order to incentivize users and generate a sale.
The Main Benefits of Joining a CPA Affiliate Marketing Program
There is a plethora of benefits that you get from joining an affiliate marketing program that uses the CPA model. Perhaps the biggest advantage of joining one is that these programs allow you to create passive income streams. Of course, you will want to create content that generates decent traffic so that you can capitalize on it and monetize it, which may require active thinking, but apart from that, it's all about finding marketing channels that work and optimizing them.
Many Forex brokers and trading platforms have their own CPA Forex affiliate programs that you can join, but if you want to promote many brands, you will probably be better off working with a Forex CPA network that gives you access to many brands. One of the key benefits of working with a CPA network as opposed to many individual CPA forex affiliate programs is economy of scale. An example will illustrate this better.
Let's assume you can generate 100 new clients (FTDs – first-time depositors) per month and you are sending 10 FTDs to 10 affiliate programs. In this case, for each program, 10 FTDs is not much, and they will pay a lower CPA per FTD. Now, let's say you are sending all 100 FTDs to a network, where you are still promoting 10 brands, but it is all going through this one central affiliate network. In this case, 100 FTDs is quite substantial, so the CPA network will pay you a much higher CPA. Another major benefit of a CPA forex network is you don't need to build and maintain many relationships with multiple, individual CPA affiliate programs. This allows you to focus your efforts and free up your time.  
Affiliate CPA marketing doesn't have to be complicated or difficult; you just need to understand the basics in order to get started. For instance, Algo-Affiliates offers one of the best Forex affiliate networks for its affiliates. It is an excellent way for people who want to get started with affiliate marketing and generate a handsome income.
How to Choose a Suitable CPA Affiliate Marketing Program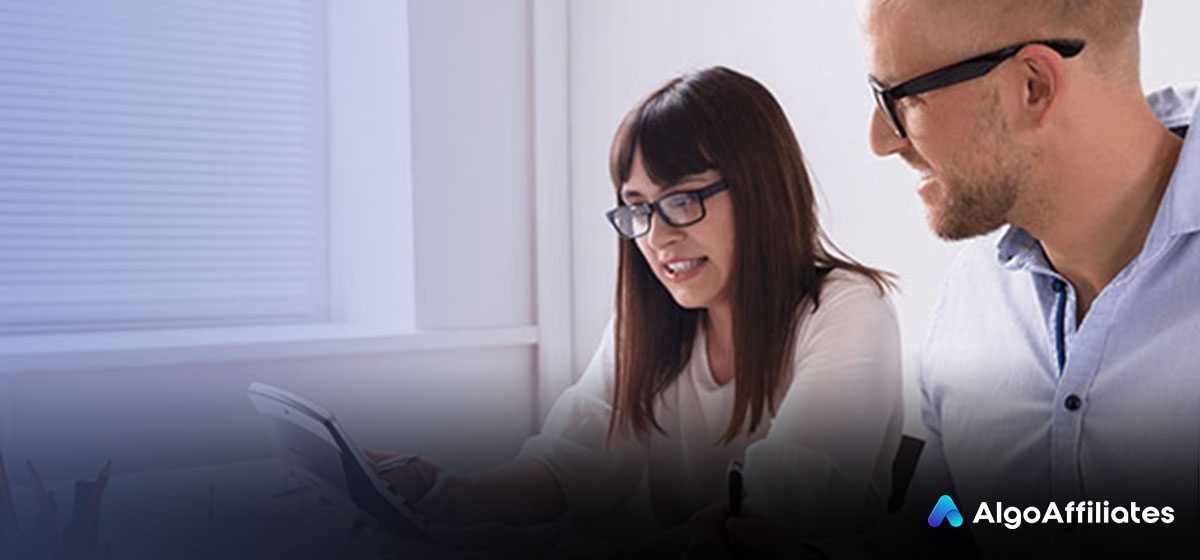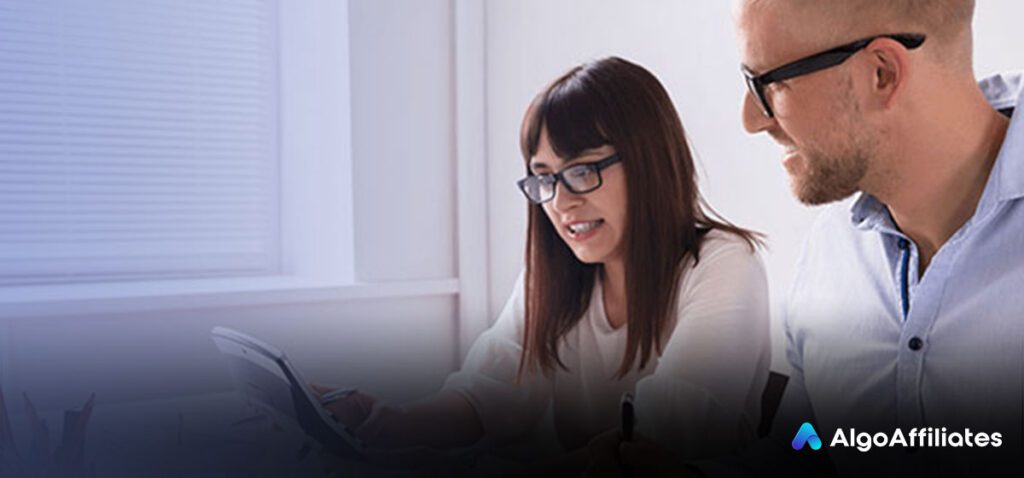 Considering the meteoric popularity and growth of Forex trading, there's no shortage of different affiliate programs out there that you can join. If you are interested in joining any of these programs, the first thing you need to do is to narrow down your options. 
With so many platforms and brokers offering an array of different affiliate marketing programs, it can be a bit confusing to choose one that best fits your needs. That is one of the main reasons why you need to evaluate your options carefully. 
It's imperative, therefore, that you only work with affiliates programs that are trustworthy and reliable. Your visitors are going to trust you for what you are pitching to them, so you have to make sure that you choose a suitable CPA affiliate program that has reputable brands for you to promote. There are quite a few to choose from, but here are some simple factors to consider in order to narrow down your options.
Profitability 
How much commission do you stand to gain for each action? Specifically, what is the cost per action of the program? This is one of the first things that you need to check before you join any program. You need to make sure that you choose a program that rewards you for the efforts that you are putting into generating new business.
Before you join a CPA affiliate network, you need to prioritize your earnings above all else. Go through the fine print in order to determine the best options available to you. Certain programs also require you to have a decent following and consistent incoming traffic on your website. 
If you don't meet those requirements, there probably isn't any point in applying. The best thing to do is to create a site and start generating some traffic. Once you feel that you have built a decent following, you can then plan on monetizing your website.
With that all said, it is not just the amount of CPA, for example, $250 per new client. Assessing this value in isolation is meaningless. You need to also understand that the average conversion ratio, i.e., how effectively do leads get converted into FTDs. It doesn't help you if the affiliate program is offering you $1,000 CPA if they convert at 1%. You will be far better off with a CPA forex affiliate program that pays $200 CPA but has a conversion rate of 20%. Another key way to understand how much value can be generated as a CPA affiliate is to find out the EPC (earnings per click) that the program generates. The higher the EPC, the more earnings potential there is. 
Cookie Expiration Window
Most affiliate programs that utilize the CPA model usually have a cookie expiration window of 30-90 days. The longer the window, the better it will be for you. Essentially, the cookie window determines how long your incoming leads are going to remain valid. If a person uses the link you provide to access the brand (broker / exchange) but doesn't take any action for a certain amount of time, the cookie shall automatically expire, and if they do convert at a later stage, you won't be compensated for it. 
Therefore, the longer the window, the better it will be for you. It's imperative that you check this in the contract before you start promoting with an affiliate program.
Marketing Tools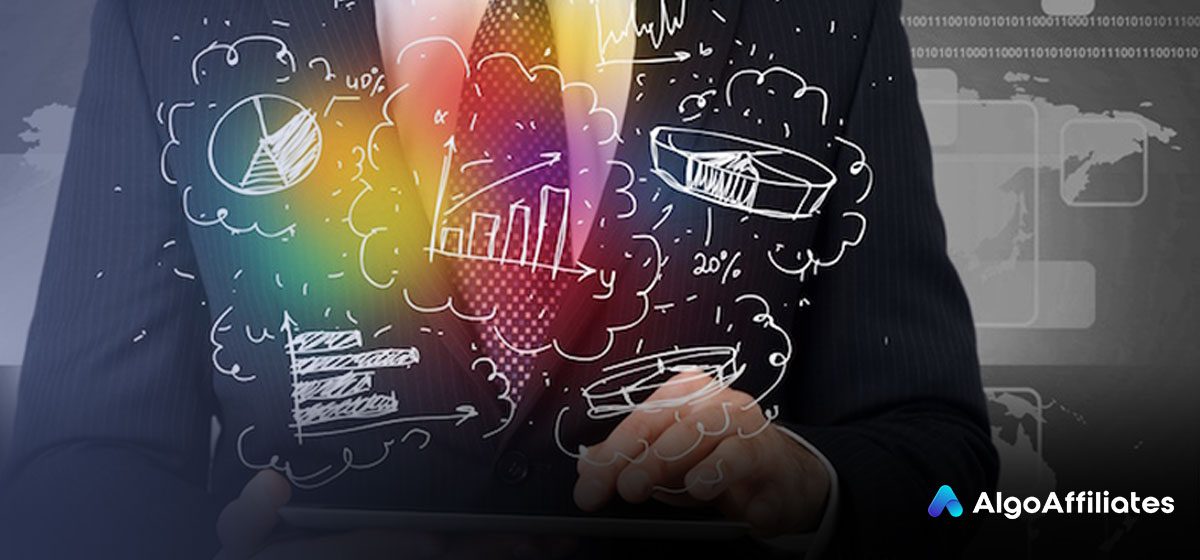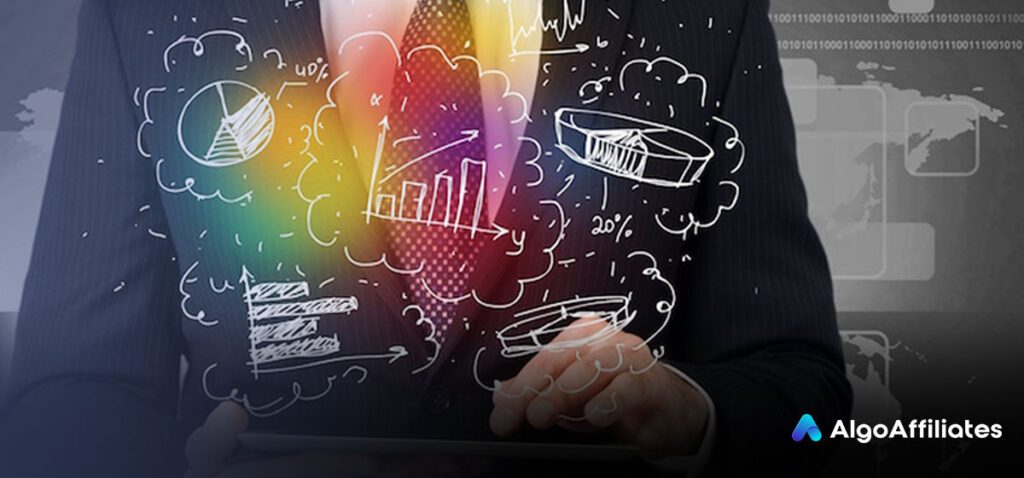 Then, you also need to consider the tools that will be provided to you by the affiliate program for your marketing and promotions. When joining any of the different CPA Forex affiliate programs, you need to check whether they give you access to promotional materials that are high quality, have a strong call to action, and are available in different formats and languages (if needed). 
If you have to do everything on your own, especially designing banners for time-limited campaigns, it's only going to make things more difficult for you. It's always a good idea to join a campaign that gives you access to a bunch of marketing and promotional materials, which saves you from a great deal of trouble and money. Algo-Affiliates makes it easy for its affiliates by giving them a whole array of tools and services that save a great deal of money and simplify things.
Other marketing tools worth considering are rotating banners, auto-optimization tools, smart-links, and more. Having an arsenal of marketing tools at your disposal can make your affiliate journey easier and more lucrative. 
 Support
Above all, you need to choose a program that offers decent support to its affiliates. If your link isn't working or broken, or if there's any kind of an issue, you should be able to reach someone to help figure out what's wrong and fix it. Prompt support goes a long way in reassuring marketers and makes it easy for them to trust the affiliate programs that they join.
Wrapping Up
To put it simply, CPA Forex affiliate programs and networks, like the one offered by Algo-Affiliates are an excellent choice for people who have a sizeable audience and want to monetize their traffic. Join Algo-Affiliates Today and Maximize Your Earnings!