The financial sector is the lifeline of the global economy. It facilitates the exchange of value, transfer of risk, resource intermediation, as well as asset liquidity. Simply put, finance is all about money; and lots of it.
For affiliate marketers, finance represents a highly lucrative niche. There is plenty of demand for financial services all around the world, and finance companies pay huge commissions to attract new customers. The finance affiliate niche is huge, with plenty of products and services generated across a wide range of sub-niches that include: banking, insurance services, investment and wealth management, credit cards, personal finance, as well as cryptocurrencies.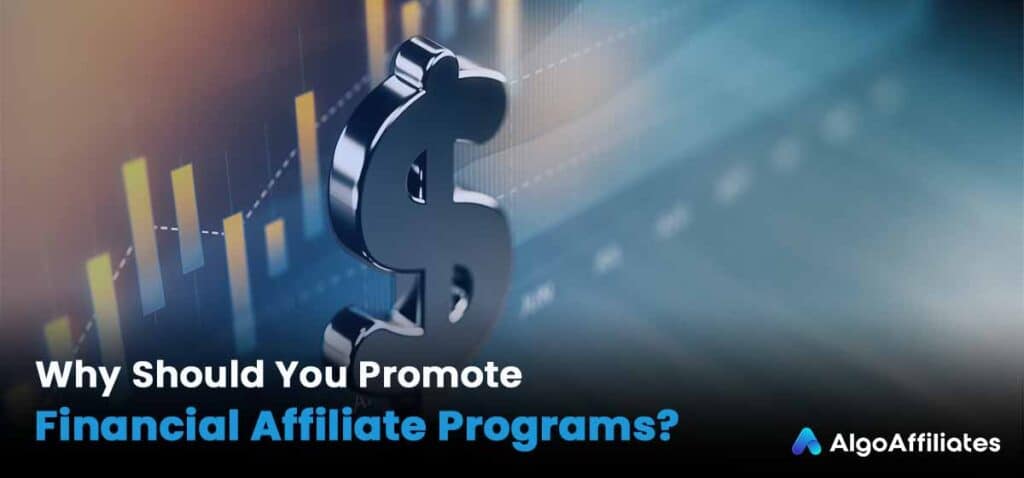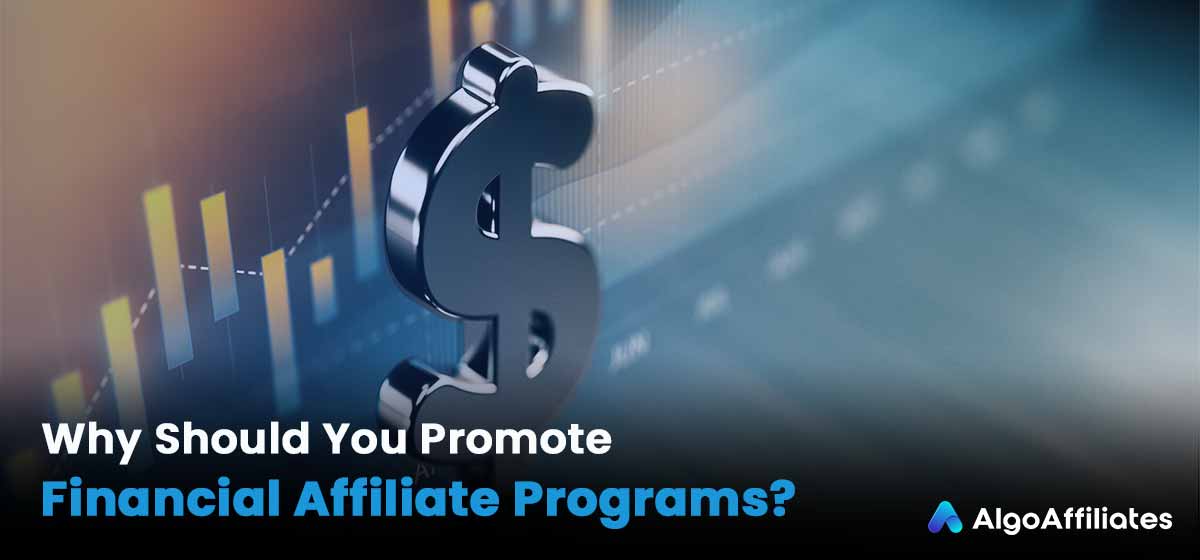 Why Should You Promote Financial Affiliate Programs?
In general, affiliate marketing provides an attractive way to monetize online traffic. It is an easy-to-start (hard-to-master) online business with high scalability. But one of the main challenges when getting started with affiliate marketing is choosing a niche. Here are some reasons why finance is one of the best affiliate niches:
The economics of financial products and services allow brands in this industry to offer affiliate marketers high commissions for their promotion efforts. In general, financial products and services have lower production and distribution costs and tend to be sticky such that companies are able to generate revenues from a single customer over a long period of time. The high lifetime value of customers for finance companies allows them to be able to offer generous commissions to affiliate marketers.

Finance is an integral part of human life. Thus, financial products and services are always in demand. For affiliate marketers, this is an important consideration because building and growing an audience is a daunting activity, and you deserve to reap maximum rewards for your efforts.
Financial products are a necessity, and their demand does not so much rely on hype or trends. For instance, no one takes an insurance policy because an insurance company is trending in the news. They do so because it fits their plans for money and risk management plans. Thus, finance affiliate marketing allows publishers to promote products and services that will always be in constant demand because of their eternal usefulness. In essence, money never goes out of fashion.
The finance niche is so huge and diverse that there are products and services relevant to any audience. It is, therefore, possible to promote products to any specific demographic all year round. For instance, you can promote student loans to college students, budgeting software to new, young employees, and retirement accounts to elders.
Financial products are also relevant regardless of the state of the economy. For instance, during economic boom periods, you can promote luxury credit cards or higher-risk investments; while during economic downturns, you can promote loan restructuring or credit repair programs. It is therefore possible to create a diversified product portfolio within finance affiliate marketing that will thrive all the time.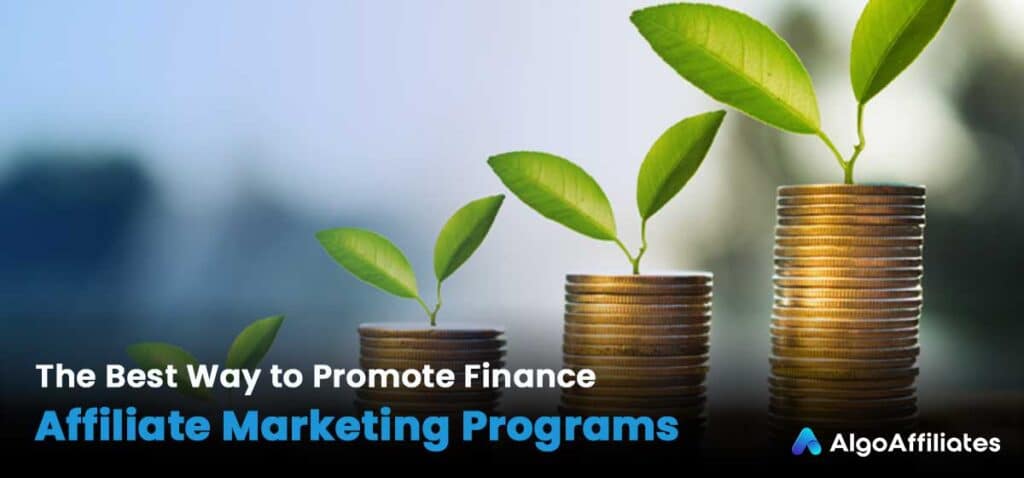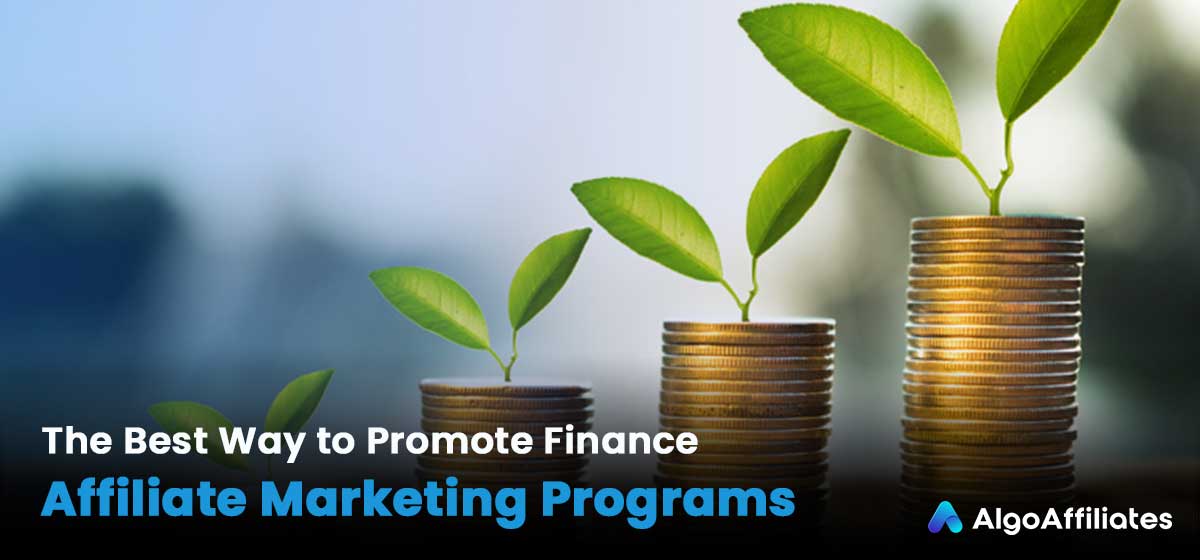 The Best Way to Promote Finance Affiliate Marketing Programs
No matter the specific finance niche you choose to venture into, you will require an appropriate marketing strategy so as to meet your goals and targets. People take their money seriously, so financial products and services should be promoted professionally and creatively for maximum performance.
Here are some of the best tips for promoting finance affiliate offers:
People generally want to make wise and informed financial decisions. As an affiliate marketer, you need to be conscious of this and strive to provide quality content that your audience will find useful and valuable.
No matter the type of marketing platform you choose, quality content will help you build authority and earn the trust of your audience whenever you make any recommendations. The quality should also extend to the brands that you promote too.
Personalization and Micro-moments
Individuals have personal financial needs that often require customized solutions. You should therefore generate content that will solve the personal financial problems of unique demographics. For instance, if you are dealing with debt options, you can target student loans for minorities. This kind of micro-targeting allows you to meet the specific needs of a unique audience in the market.
To further personalize your content, you should consider incorporating micro-moment tools. These are resources that provide quick answers to questions that users may have. For instance, if your content is based on mortgage loans, you can include a mortgage calculator that can help a customer quickly calculate their monthly payments or any other metric they wish to check.

Mobile Marketing and Voice Search
Many people interact with online content via their mobile devices. Another key trend in recent years has been the rise of voice search. As an affiliate marketer, you should ensure that your content is in tandem with these trends.
No matter your desired marketing platform, you should ensure that your content is delivered in a mobile-friendly interface. You should also ensure that audiences are able to find your content when they perform voice searches. A popular way of taking advantage of the voice search trend is to include Q&A content.
Finance is obviously a highly rewarding affiliate marketing niche. Still, when getting started, it is important to choose the best affiliate offers to promote. We have thoroughly researched and compiled a list of some of the best finance affiliate programs to help you get started in this lucrative niche the right way.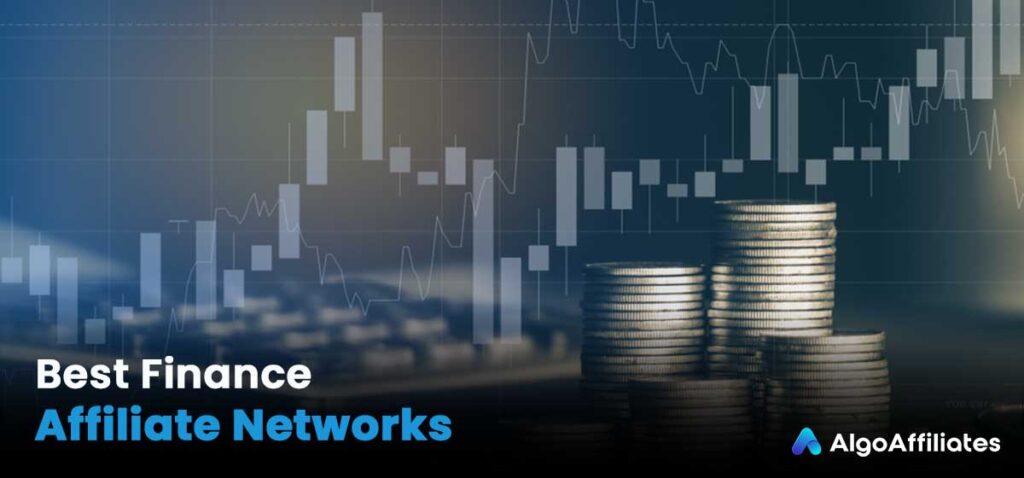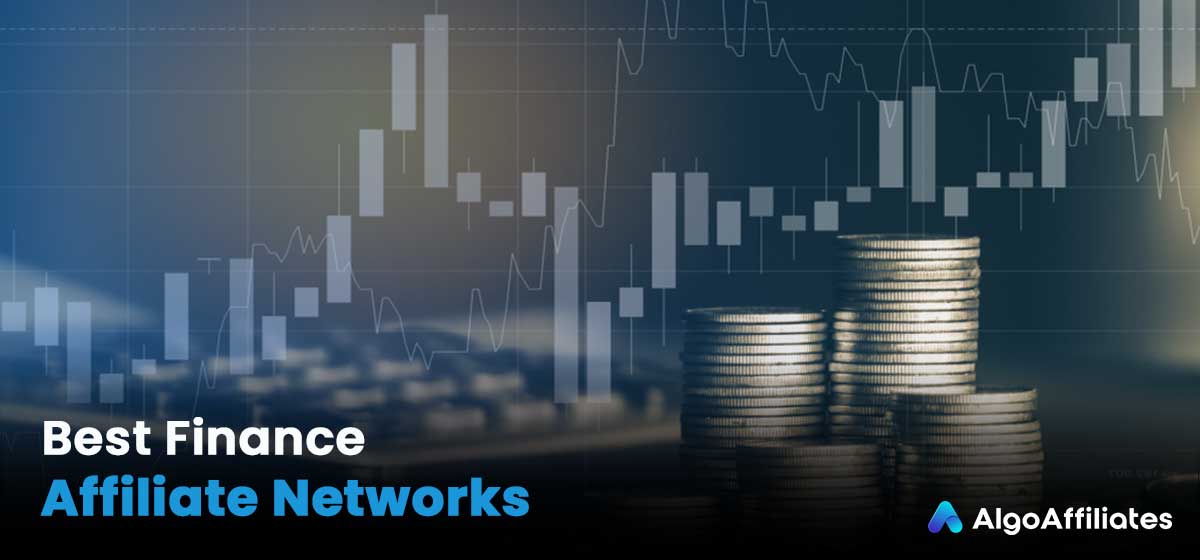 15 Best Finance Affiliate Programs & Networks
Affiliate networks act as middlemen within the affiliate marketing industry. They connect affiliate marketers to multiple affiliate programs run by different brands. Some of the factors to consider when selecting an affiliate network include reputation, payment methods, tracking technology, selection of affiliate offers, as well as publisher support.

Here are some of the best finance affiliate networks:
1.     Algo-Affiliates
Algo-Affiliates, proud on being one of the best-performance affiliate network in the industry. While we now include other lucrative niches such as health and dating, we started out as an affiliate network that was exclusively focused on the finance niche.
Over 40% of the affiliate programs are in the finance niche, and we only make available the best offers in the industry. From quality CFD and crypto brokerage firms to respectable loan and insurance providers, we have curated the best affiliate offers in the finance niche for our publishers. There are plenty of top-paying CPA offers, and we provide extensive support to our affiliate marketers so that they can meet their objectives.
Features:

Best finance affiliate programs
Industry-leading commissions
Top technologies (AI-powered smartlinks and advanced reporting)
Convenient payment methods
Reliable payout frequency
Payout threshold of $250
2.     JVZoo
JVZoo is a popular affiliate network that is known for simplifying the affiliate marketing process. JVZoo has over 800,000 affiliate marketers on its books, generating an average of 6000 sales per day. JVZoo charges companies a straightforward 5% of the gross selling values and pays out affiliate marketers 30%-70% of its revenues depending on the product promoted.
The network has an impressive catalogue of financial products and services that you can promote. JVZoo tracks conversions in real-time and pays commissions to publishers as soon as a sale has been made. They also support multiple safe and convenient payment methods. Additionally, the network has a solid online community where publishers can interact, learn and share knowledge as well as resources.
Features:
Instant payments
Strong online community
Comprehensive publisher support
Simple and straightforward engagement with both brands and publishers
Low payout threshold of $50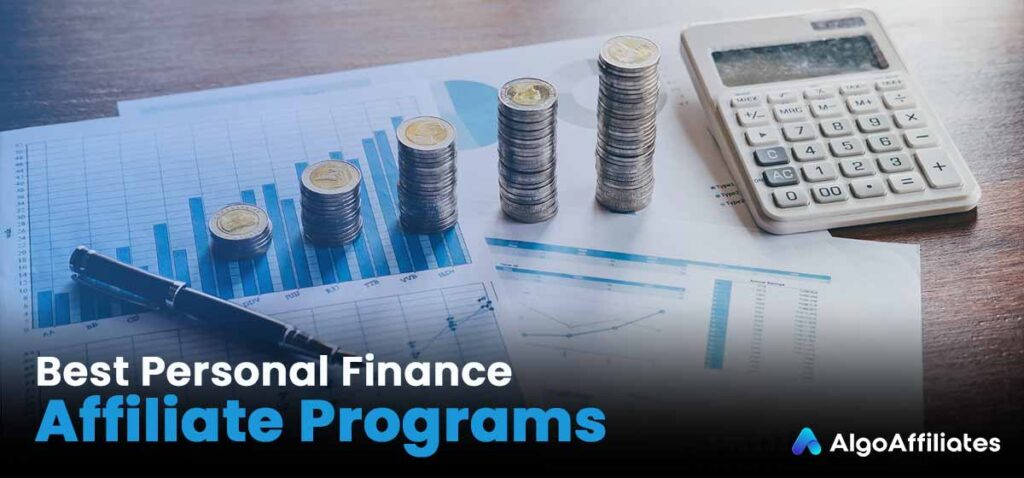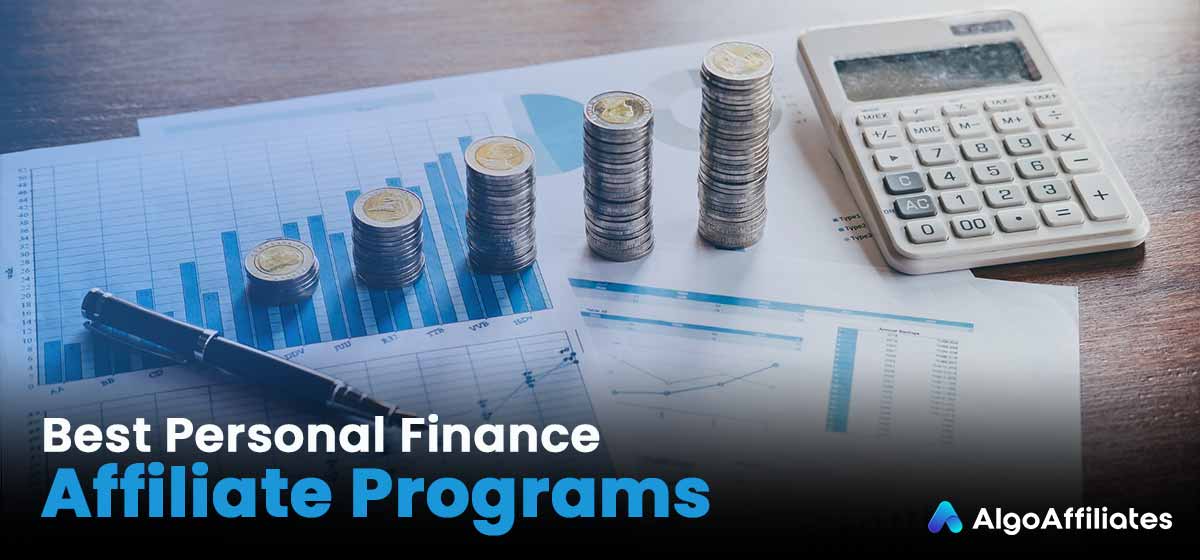 Best Personal Finance Affiliate Programs
Many people are now taking active steps to manage their own finances. This is why personal finance products are growing in popularity. Here are some of the best personal finance affiliate programs you can promote:

3.     HoneyMoney
Launched in 2011, HoneyMoney is an income and expense tracker designed to help people take control of their finances. The stated aim of the HoneyMoney software is to help customers to:
Analyze their past spending habits
Change their money habits and start making prudent financial decisions
Plan their finances so they are able to boost their savings
HoneyMoney is a practical personal finance app, and it generates revenues via a SaaS model. All new users can get started with a 30-day free trial. Thereafter, they can choose from two subscription options: $5 per month or $50 annually.
The HoneyMoney affiliate program pays out a one-off $15 commission on all annual subscriptions or $3 for 3 months (for a total of $15) for every monthly subscription.

Features:
Free trial to boost customer conversion
Earn up to $15 per customer
Useful software
Quick affiliate signup process
30-day cookie duration
4.     FamZoo
FamZoo is a virtual family banking system designed to help parents teach their children good financial habits and values in a practical manner. The app also provides prepaid cards for different family members that are managed by the parents.
On the FamZoo app dashboard, parents act as bankers, where they can oversee the money-spending habits of their children. Children can also log in and access only their own dashboards. FamZoo prices its product at $5.99 per month, but customers can pay in advance for multiple months (up to 24 months) and enjoy savings of up to 58%.
FamZoo runs a lucrative affiliate program that pays out commissions from the word go:
$0.05 CPL for every lead that signs up
25% lifetime commissions for every subscription
25% commissions on gift purchases made within one month
Features:

Practical personal finance tool for families
Lucrative commission structure
30-day cookie life
High converting offer
5.     Tiller
Tiller is an automated money management tool based on Microsoft Excel and Google Sheets. The service generates automatic spreadsheets where users can view their incomes and expenses so that they are able to improve their money habits and achieve their money goals.
The service is available for both individuals and businesses. Tiller offers a 30-day free trial and charges a $79 per year subscription. Tiller runs an attractive affiliate program that pays out $20 for every customer that signs up through your affiliate link. Furthermore, all your referrals qualify for a $20 discount, making it an easy affiliate offer to convert.
Features:
30-day trial
$20 discount for your referrals
High one-time commissions
High converting offer
Numerous incentives to new customers
Automated spreadsheet-based personal finance tool
30-day cookie life
PayPal payments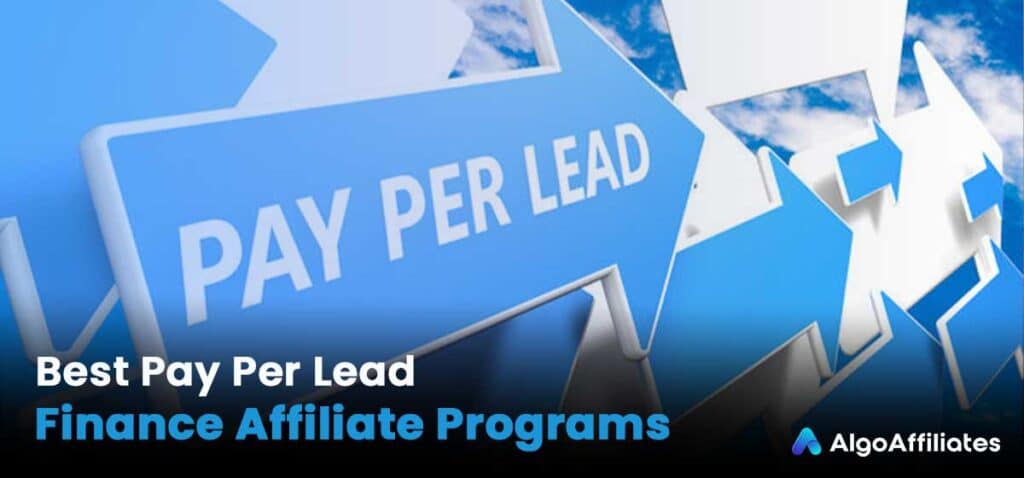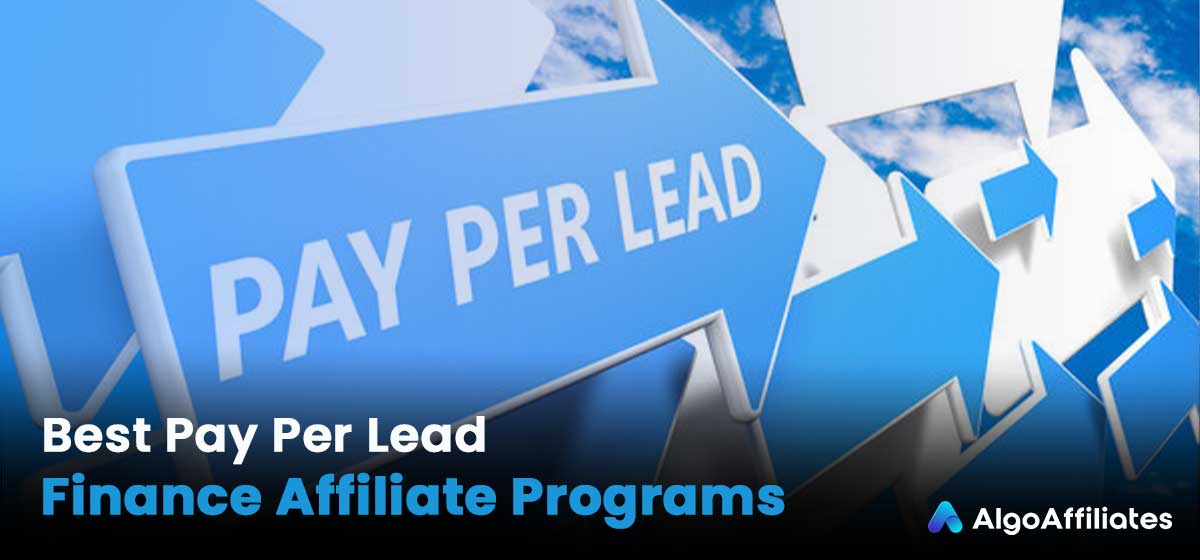 Best Pay Per Lead Finance Affiliate Programs
PPL (pay-per-lead) affiliate programs allow publishers to make quick commissions. A lead is a referral from your marketing efforts but he/she does not have to make a purchase for you to earn. Financial leads are very valuable, and companies pay attractive commissions to have them. Here are some of the best PPL finance affiliate programs:
6.     Personal Capital
Personal Capital provides financial advice to both individuals and businesses, helping them plan their finances, build customized investment plans, as well as manage their wealth prudently. Personal Capital is a reputable company that currently boasts over 3.4 million individual customers and about 34000 investment clients.
They currently have over $23 billion in assets under management. Personal Capital runs a highly rewarding PPL affiliate program that pays out a juicy $100 commission for every qualified lead. Personal Capital defines a qualified lead as a customer that successfully completes registration and links portable financial assets of at least $100,000 on their dashboard.
Features:
Easy affiliate signup process
High one-off commissions
30-day cookie period
Reputable firm to promote
Top technologies and marketing resources
Added bonuses and perks
7.     Acorns
Acorns is a popular micro-investing app that allows users to automatically invest their spare change. It is a mobile-first application that targets millennials as well as tech-savvy individuals and the financially conscious. This is a very lucrative demographic that will enjoy the unique opportunity of building wealth naturally, one penny at a time.
Acorns are backed by big-time investors, and customer funds are invested in customized low-cost ETF portfolios offered by top asset managers such as Vanguard and Blackrock. Acorns is a well-known brand, making this an easy affiliate offer to promote. The company's products are priced at up to $5 per month, and affiliate marketers can earn up to $60 in commissions for every qualified lead. A qualified lead is one that successfully makes a first deposit.
Features:
Well-known brand
Huge commissions of up to $60
Numerous promotions all year round
Dedicated publisher support team
30-day cookie period
Multiple, convenient payment methods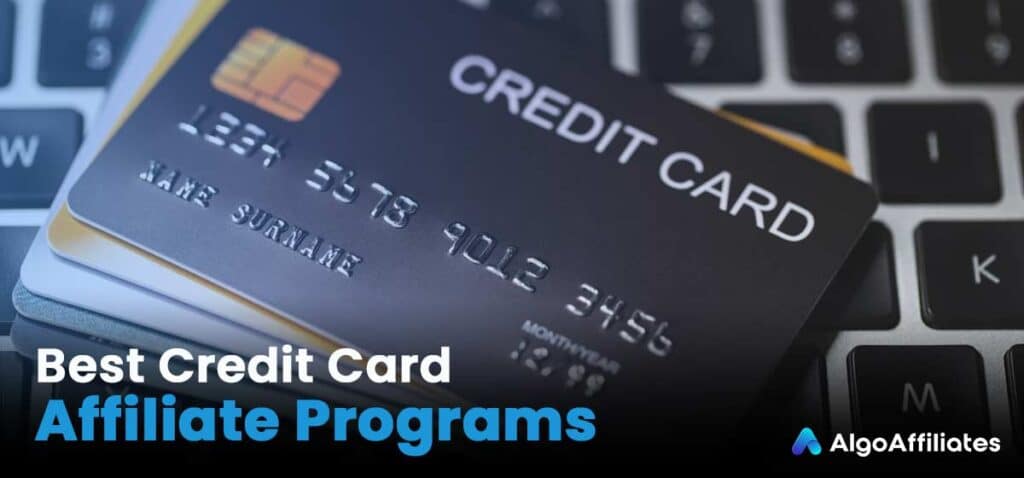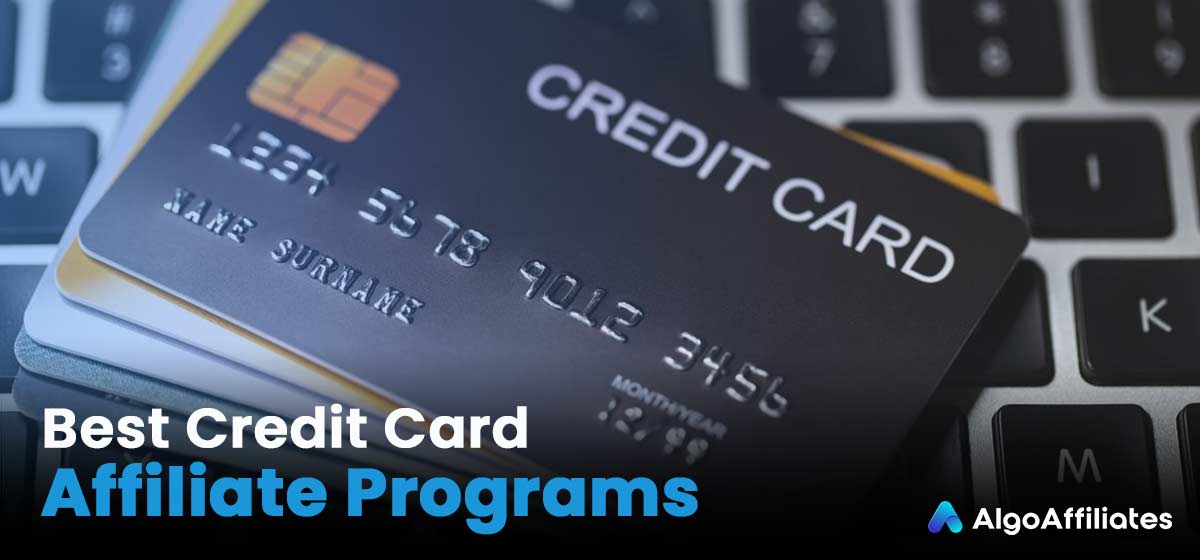 Best Credit Card Affiliate Programs
Credit cards are a popular payment method, and they are always in huge demand. Credit cards provide huge advantages over other payment methods: security, credit score building, and lucrative reward points. The credit card industry is worth billions of dollars, and you can become part of it through affiliate marketing. Here are some of the best credit card affiliate programs:
8.     American Express
American Express (AMEX) has been around since the 19th century, and they are currently one of the leading global providers of consumer, business, and corporate credit cards. AMEX is a well-known global brand that primarily serves higher-end clientele.
Its cards feature multiple perks such as early access to exclusive events, unique travel discounts, and additional cards at no extra costs. The AMEX affiliate program is as luxurious as the company itself. It is run by multiple affiliate networks, and publishers can earn up to $250 for recommending different types of AMEX products. The affiliate offer is dynamic, with publishers able to earn from lucrative PPL and CPA models.
Features
A respectable global brand that is easy to promote
High commissions of up to $250 (combination of both PPL and CPA)
Plenty of marketing creatives
High converting offer
Offer managed by top affiliate networks
30-day cookie period
9.     Chase
Chase is a leading global bank that currently holds the record of being the largest issuer of credit cards in the world. The bank serves nearly half of the US and has a presence in over 100 countries. Chase has an impressive bouquet of credit cards that feature various themes such as airlines, Disney, and hotels.
Their refer-a-friend program allows publishers to earn up to $400 per referral in bonuses, cashback, miles, and other rewards. Chase credit cards are very popular and are an easy sell to any relevant audience. Nonetheless, Chase limits the number of rewards that any single publisher can earn within any single year.
Features:
Reputable global brand
High converting offer
High commissions of up to $400 per sale
Diverse range of credit cards to promote
Numerous bonuses and promotions
Reliable payments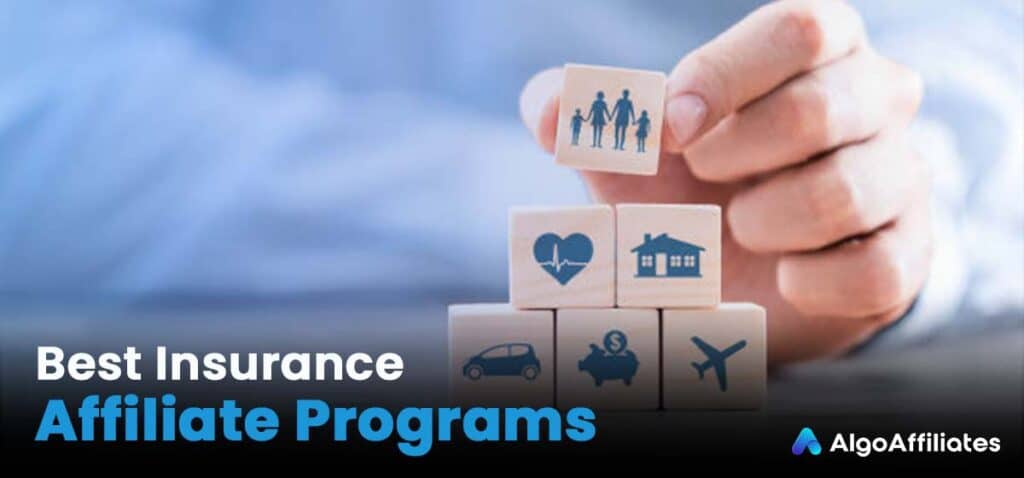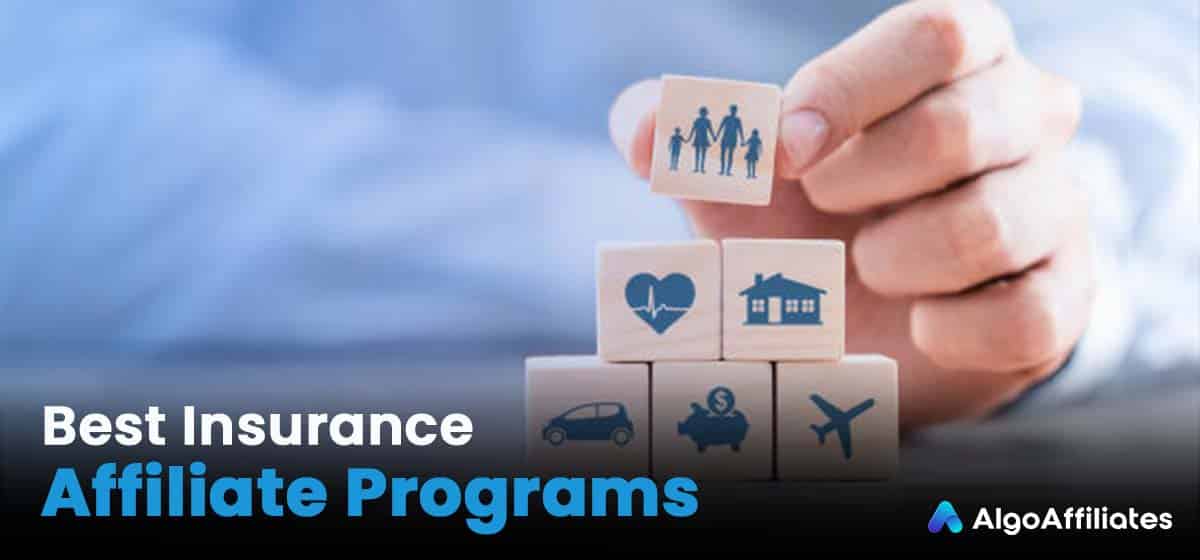 Best Insurance Affiliate Programs
Insurance is one of the most useful tools in modern society. It helps in protecting individuals and businesses against financial risk or loss. Insurance is truly a mass-market product. This industry is expected to be worth an astonishing $64 trillion by 2025. Gain exposure to this industry by promoting some of the best insurance affiliate programs such as:
10.  Liberty Mutual
Liberty Mutual is one of the leading providers of property and casualty insurance products. The company ranks as the 6th largest insurance provider in the US, and it also has operations in over 30 other countries. The Liberty Mutual affiliate program is very rewarding and suitable for even affiliate marketing beginners. It pays out per qualified lead as follows:
$10 per auto insurance
$10 per home insurance
$3 per renters' insurance
Liberty Mutual defines a qualified lead as a customer that accesses their site through your affiliate link and successfully completes a quote.
Features:
Solid, reputable brand
High commissions per lead
Numerous promotions that allow publishers to earn more
Professional creatives that can be customized on request
30-day cookie duration
Multiple payments methods supported
Comprehensive publisher support
11.  Lemonade Insurance
Lemonade is a futurist insurance company that is 100% digital. The company is rewriting the rules of insurance, delivering compelling products that are transparent and powered by AI. Lemonade offers insurance policies on renters, homeowners, life, car, and pets. The company runs a business model that takes out a flat percentage of customer premiums as profits, with any remaining amounts donated to non-profitable charities suggested by their customers.
This unique business model appeals to the modern socially conscious investor and consumer. Premiums start from as low as $5, with customers able to buy a policy within 90 seconds, and claims are processed within just 3 minutes. The Lemonade affiliate program allows publishers to earn up to $15 per qualified lead and up to $25 per sale.
Features:
A strong, appealing brand
High converting offer
Detailed tracking
Free, professional content and creatives
Quick user signup process
30-day cookie life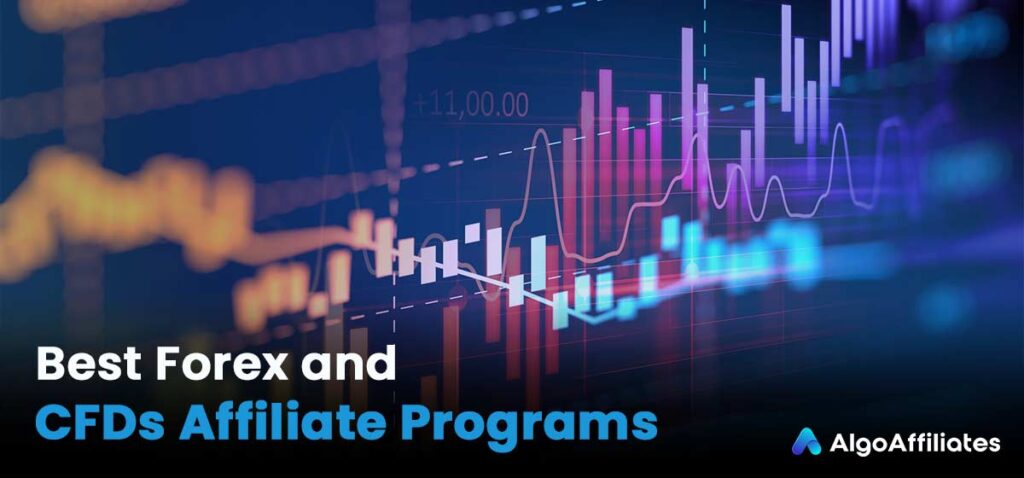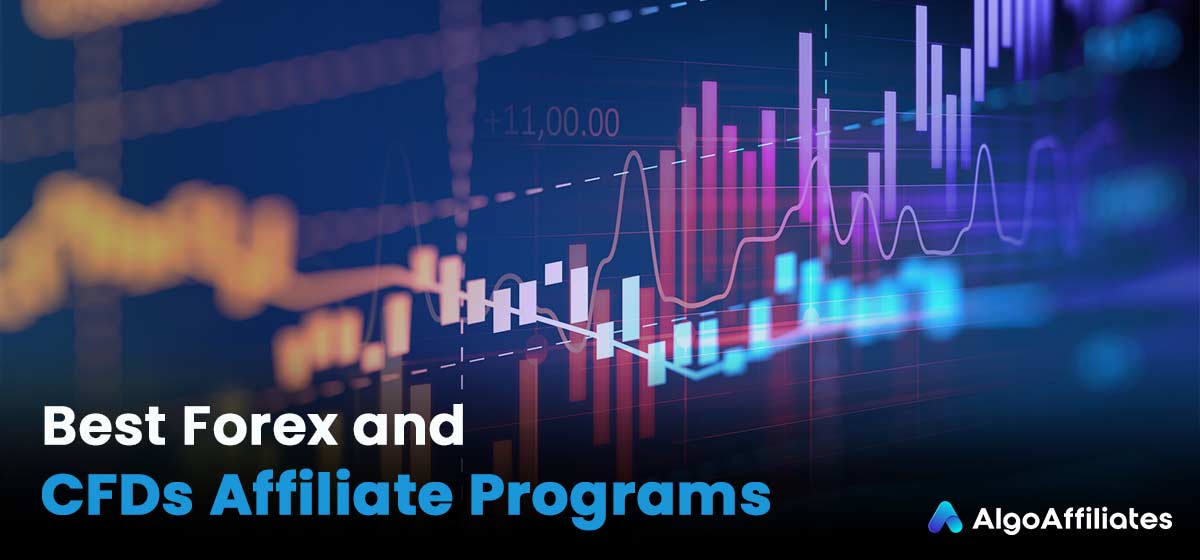 Best Forex and CFDs Affiliate Programs
Online Forex and CFDs brokerage firms allow retail investors to access the lucrative global financial markets. Forex is the largest financial market in the world, averaging daily trading volumes in excess of $6 trillion.
On the other hand, the CFD market allows investors to gain exposure to price changes of various asset classes such as stocks, indices, commodities, and even cryptocurrencies without having to purchase the asset. There are numerous online Forex and CFD affiliate offers, and you can recommend the best ones to your audience and earn lucrative commissions in the process. Some of the best Forex and CFDs affiliate programs include:
12.  Interactive Brokers
Founded in 1977, Interactive Brokers has evolved to become one of the most popular and trusted multi-asset brokers in the world. Interactive Brokers is also a listed company, and it offers its services in most countries around the world.
The Interactive Brokers affiliate program pays out a highly lucrative $200 CPA bonus when a customer signs up to their platform via your unique affiliate link and makes a qualifying deposit. There are various other added perks for your efforts, including the opportunity to earn up to $1000 worth of the company's shares (IBRK).
Interactive Brokers provides plenty of multi-lingual creatives to help you boost your reach. However, Interactive Brokers limits the number of referrals you can make in a year to 15, and a maximum total of 30, which is in our opinion very limiting and will put many affiliates off their offerings.
Features:
Strong global brand
High one-off commissions
Added bonuses and perks for both publishers and new clients
Numerous multi-lingual marketing creatives
Reliable payments
Lifetime cookies
13.  eToro
eToro is the world's leading social trading platform. The company operates in over 140 countries, serving over 20 million customers. eToro customers can trade Forex and CFDs of a variety of financial assets, as well as compelling social trading products.
eToro is a well-known brand, and its affiliate program is highly rewarding. eToro pays out CPA commissions depending on the country of origin of your referral. There is plenty to promote on the eToro platform, with over 3000 instruments available for trading.
There are also loads of multi-lingual, high-converting marketing content to help you boost your promotion efforts. eToro also supports multiple payment methods and provides excellent support to its affiliate marketers.
Features:
Reputable online broker
Plenty of professional, high-converting creatives
Multiple payment methods supported (eWallets and bank wire)
Low payout threshold ($100 for eWallets and $500 for bank wire)
Innovative company that is always launching new, unique products
Excellent publisher support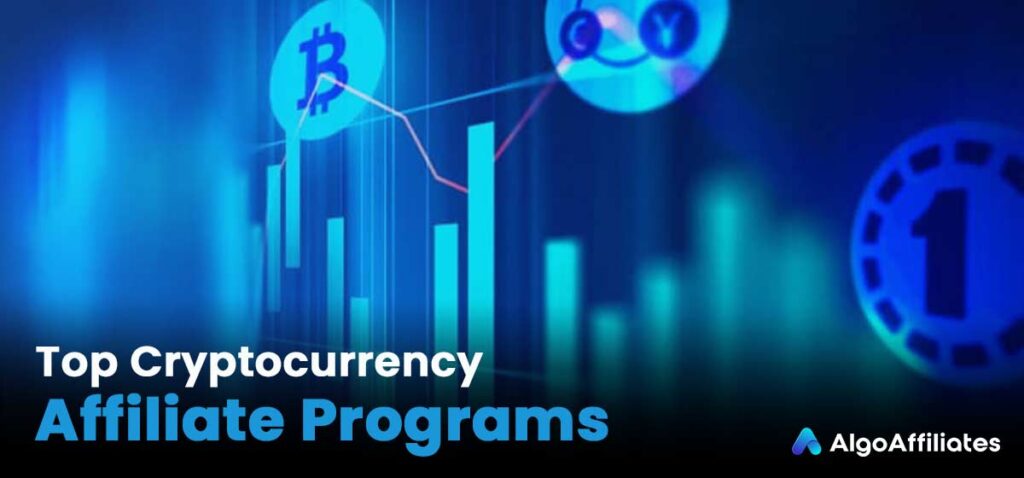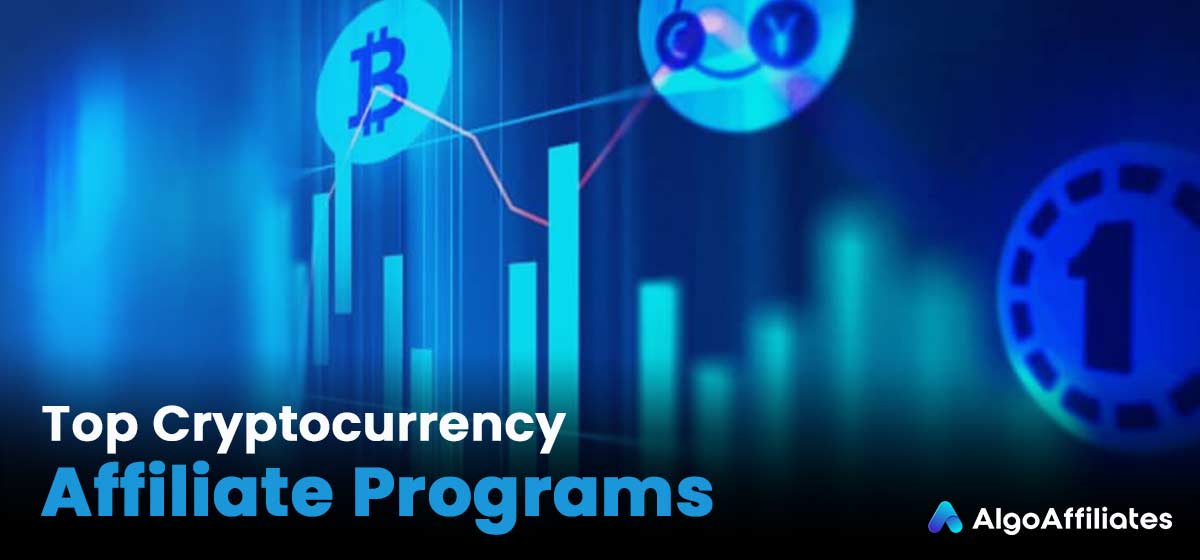 Top Cryptocurrency Affiliate Programs
Cryptocurrencies have been an emerging and lucrative asset class in the financial world. For the few years they have existed, they have outperformed almost all other financial asset classes and consequently grown in popularity among investors. Here are some of the best crypto affiliate programs to promote:
14.  Binance
With daily trading volumes in excess of $2 billion, Binance stands out as the largest cryptocurrency exchange in the world. On the Binance platform, investors can buy and sell over 600 cryptocurrency coins and tokens.
Binance does not only support crypto trading; the company is involved in virtually the entire crypto ecosystem. In addition to the exchange, the company also offers storage and custodial services, BNB Smart Chain, NFTs, Binance Academy, as well as Launchpad and Labs.
The Binance affiliate program pays out an exciting 50% recurring commission on revenues generated by your referrals. Binance is available in most countries, and publishers can access numerous multi-lingual creatives to boost their market efforts.
Features:
Top cryptocurrency brand
Wide range of tradable assets
High recurring commissions
Instant commission
Wide selection of professional creatives
Lengthy 90-day cookie period
15.  Coinbase
Launched in 2012, Coinbase is now one of the leading cryptocurrency exchanges in the world. The company now serves over 108 million verified customers from over 100 countries around the world.
Coinbase is a listed crypto company that operates one of the most user-friendly crypto exchanges in the industry. Its features include trading platforms, crypto staking, educational resources, Coinbase Card, and NFTs.
The Coinbase affiliate program pays out an attractive recurring 50% commission for 3 months. Coinbase is a trusted crypto brand, and its affiliate offers are high converting. There is a large selection of quality marketing materials as well as excellent support for publishers.
Features:
Reputable, trusted, listed crypto company
High commissions (50% recurring for 3 months)
Advanced campaign tracking and custom reports
Convenient payments (PayPal or bank wire)
30-day cookie life
Excellent publisher support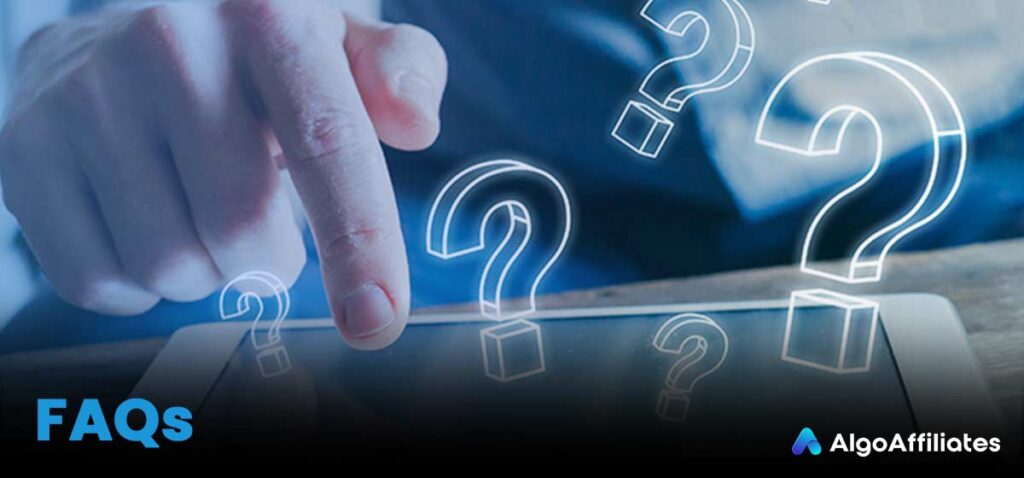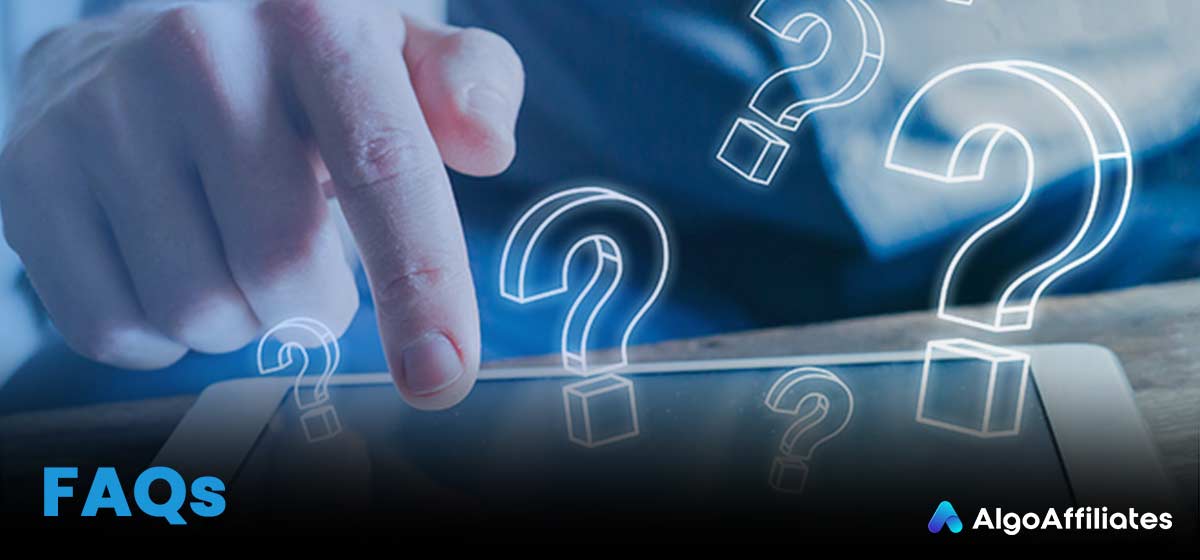 FAQs  to Finance Affiliate Programs
1.     What is Finance Affiliate Marketing?
Affiliate marketing is a performance-based marketing system where affiliate marketers are paid commissions for generating leads and or revenues for a company. Finance affiliate marketing involves promoting products and services of financial brands such as banks, insurance companies, online trading, brokerages, and crypto companies.
2.     Is Finance Affiliate Marketing Profitable?
Finance is one of the most lucrative affiliate marketing niches. Financial products are always in high demand and finance brands pay large commissions to publishers. The finance niche is also diverse. So, yes, finance affiliate marketing can be very profitable. However, affiliate marketing is performance-based, and your commissions will very much depend on your promotion efforts.
3.     Why Do Finance Companies Pay High Commissions to Affiliate Marketers?
Finance companies make a lot of money by retaining customers for a long period of time i.e. customer lifetime value. It is this long-term profit potential that allows them to afford a high marketing budget.
Financial products have low distribution costs, and they are always in demand. Customers also tend to use one financial product for long periods of time, so a company is able to generate lots of profits from a single customer. This makes customers very valuable to finance companies, making them pay good commissions for their acquisition.
4.     Where and How Should I Promote Finance Affiliate Offers?
Finance affiliate programs are best promoted by providing quality and useful content to your audience. This is because money is a sensitive topic, and you have to be professional about your content delivery. You can promote your content on social media, blogs, review websites, financial news sites, as well as online investment forums.
While you will want to use all the traditional marketing channels, when it comes to highly competitive niches like finance, you need to test new ideas and approaches constantly to find the "golden nuggets" that can give you a competitive edge.
5.     Is Finance Affiliate Marketing Very Competitive?
Yes, it is. This is because of the high commissions available in this industry. However, beginners can get started by promoting finance affiliate programs to their friends and family. Over time, they can grow their audience by creating quality content and implementing effective marketing strategies.
In the world of affiliate marketing, competition should be viewed as a good thing. The rule of thumb with affiliate marketing is the more competitive a niche, the greater the profit potential. We all want high paying, low competition niches, but it just doesn't work like that. If you want to succeed in the finance niches, you will need to invest time, effort, resources, and money. But, when you do figure out your winning formula, it will all be worth it.
Final Word
The finance niche is one of the most lucrative for affiliate marketers. Finance brands sell products and services that are always in demand, and they pay huge commissions to affiliate marketers who help them attract new customers. However, this niche is also very competitive, and to succeed you need to choose a good sub-niche and create quality, detailed content that your audience will find useful.