Published on September 12, 2023
Ulta Affiliate Program: Your Gateway to Beauty Affiliate Marketing
Welcome to the world of affiliate marketing with Ulta Beauty. In this article, we'll dive into the exciting realm of the Ulta affiliate program, providing insights into the numerous opportunities it offers and outlining the strategies to help you maximize your earnings. If you're passionate about beauty products and want to monetize your online presence, you're in the right place. Join us as we explore the enticing world of Ulta Beauty and its affiliate program.
Affiliate Marketing with Ulta
Affiliate Marketing Basics
Affiliate marketing is a dynamic and lucrative online strategy that allows individuals and businesses to earn commissions by promoting products or services created by others. It's a performance-based marketing model where affiliates (promoters) earn a commission for driving traffic, leads, or sales to the merchant's website through their marketing efforts. Here are the fundamental aspects of affiliate marketing:
1. Key Players:
Merchant or Retailer: This is the company or business that creates and sells the product or service. They are the ones who offer an affiliate program.
Affiliate: The affiliate, also known as the publisher or promoter, is an individual or entity that promotes the merchant's products or services to their audience through various marketing channels.

Consumer: The end-user or customer who makes a purchase through the affiliate's marketing efforts.
2. Affiliate Networks:
Affiliate networks act as intermediaries between merchants and affiliates. They provide a platform where merchants can list their affiliate programs, and affiliates can find products or services to promote. Popular affiliate networks include ShareASale, CJ Affiliate (formerly Commission Junction), and Amazon Associates.
3. Tracking and Cookies:
To attribute sales or leads to specific affiliates, tracking mechanisms are employed. When a potential customer clicks on an affiliate's unique affiliate link, a cookie is placed on their device. This cookie stores information about the affiliate, ensuring that if the customer makes a purchase later, the affiliate receives proper credit for the sale.
4. Commission Models:
Affiliate programs typically use one of the following commission models:

Pay-Per-Sale (PPS): Affiliates earn a commission when a referred customer makes a purchase.
Pay-Per-Lead (PPL): Affiliates earn a commission when a referred customer takes a specific action, such as signing up for a newsletter or filling out a form.
Pay-Per-Click (PPC): Affiliates earn a commission based on the number of clicks generated through their affiliate links, regardless of whether the visitor makes a purchase.
5. Promotional Channels:
Affiliates use various marketing channels to promote products or services, including:
Blogs: Writing product reviews, how-to guides, or informative articles with affiliate links.
Social Media: Promoting products on platforms like Instagram, Twitter, Facebook, and YouTube.

Email Marketing: Sending targeted emails to subscribers with affiliate links.
SEO and Content Marketing: Optimizing content for search engines and integrating affiliate links naturally.
Paid Advertising: Running paid ads on platforms like Google Ads or Facebook Ads.
6. Compliance and Disclosure:
Affiliates are often required to disclose their affiliate relationships to their audience, ensuring transparency and compliance with advertising regulations. This disclosure can take the form of a disclaimer on websites or within social media posts.

7. Performance Tracking:
Affiliates track the performance of their marketing efforts by monitoring metrics like click-through rates (CTR), conversion rates, and earnings. This data helps them refine their strategies for better results.
8. Payment Structures:
Payments to affiliates can occur on a regular schedule, such as monthly, or when a specific earning threshold is met. Payment methods may include checks, direct deposits, or PayPal transfers.
9. Scaling and Optimization:
Successful affiliates continuously optimize their strategies to increase their earnings. They experiment with different promotional methods, analyze data, and adapt to changes in consumer behavior and market trends.
Affiliate marketing offers a win-win situation for both merchants and affiliates. Merchants expand their reach and sales through the efforts of affiliates, while affiliates have the opportunity to earn commissions by promoting products or services they believe in. This synergy makes affiliate marketing a popular and effective online business model.


How to Become an Ulta Affiliate
1. Understand Affiliate Marketing Basics:
Before diving into the Ulta affiliate program, it's essential to have a solid understanding of affiliate marketing fundamentals. This includes knowing how affiliate programs work, the role of affiliates, and the potential for earning commissions.
2. Visit the Ulta Affiliate Program Page:
Go to the official Ulta Beauty website and look for an "Affiliate Program" or "Partnership" link in the footer menu, usually found under the "About Us" section or in the website's header.
3. Review Program Details:
Once you've found the affiliate program page, review the program details carefully. This section typically provides information on commission rates, payment structures, and any specific terms and conditions you should be aware of.
4. Sign Up or Apply:
Click on the "Sign Up" or "Apply" button to begin the application process. You may be redirected to an affiliate network's website (if Ulta uses one) or an application form hosted on the Ulta website itself.

5. Complete the Application:
Fill out the affiliate application form accurately and provide the required information. You may need to provide details such as your name, contact information, website or social media profiles, and how you plan to promote Ulta Beauty products.
6. Wait for Approval:
After submitting your application, you will typically need to wait for approval. The approval process may take some time as Ulta reviews your application to ensure it aligns with their program's guidelines.
7. Access Affiliate Resources:
Once approved, you'll gain access to affiliate resources. These resources may include unique affiliate links, banners, product images, and tracking tools that you can use to promote Ulta products effectively.

8. Start Promoting Ulta Beauty:
With your affiliate resources in hand, you can start promoting Ulta Beauty products. This can be done through various channels, such as your website, blog, social media profiles, email marketing, or paid advertising campaigns.
9. Track and Optimize Performance:
Continuously monitor the performance of your affiliate marketing efforts. Track metrics like click-through rates (CTR), conversion rates, and earnings to identify what strategies work best. Adjust your marketing tactics accordingly to optimize your results.
10. Comply with Affiliate Guidelines:
Ensure that you adhere to Ulta's affiliate program guidelines and any legal requirements, such as disclosing your affiliate relationships to your audience. Non-compliance can result in the termination of your affiliate partnership.
11. Receive Payments:
Ulta typically pays affiliates based on the agreed-upon commission structure. Payments may occur on a regular schedule (e.g., monthly) or when you reach a specific earnings threshold. Payment methods can include checks, direct deposits, or PayPal transfers.
12. Build and Maintain Relationships:
Maintain a positive and professional relationship with Ulta's affiliate program managers and support teams. Effective communication can be beneficial for resolving any issues and staying informed about promotions and updates.

Becoming an Ulta affiliate can be a lucrative opportunity for beauty enthusiasts and content creators. By following these steps and consistently delivering high-quality content and promotions, you can maximize your earnings as an Ulta affiliate and contribute to the success of the brand's affiliate program.
Maximizing Commissions as an Ulta Affiliate
Maximizing your commissions as an Ulta affiliate requires a strategic approach and consistent effort. Here are some effective strategies to help you maximize your earnings in the Ulta affiliate program:
1. High-Quality Content Creation:
Create informative, engaging, and visually appealing content that resonates with your target audience. This could include product reviews, makeup tutorials, skincare routines, or beauty tips. High-quality content can attract more visitors and increase the likelihood of conversions.
2. Targeted Audience:
Identify your niche and target a specific audience interested in beauty products. Tailor your content and promotions to address their unique needs, preferences, and pain points.
3. Product Reviews and Recommendations:
Write detailed and honest product reviews. Share your personal experiences with Ulta products, highlighting their benefits and features. Offer genuine recommendations based on your expertise to build trust with your audience.
4. Seasonal and Trendy Promotions:
Stay updated on beauty trends and seasonal promotions offered by Ulta. Create content and promotions around holidays, special events, or trending beauty products to capture the attention of shoppers looking for the latest products.
5. Email Marketing:
Build and segment your email list to target subscribers interested in beauty products. Send out regular newsletters with product recommendations, exclusive deals, and affiliate links. Email marketing can be a highly effective way to drive conversions.
6. Social Media Promotion:
Leverage social media platforms like Instagram, YouTube, and Pinterest to showcase Ulta products. Use captivating visuals, user-generated content, and affiliate links in your posts and stories. Engage with your followers to build a loyal community.
7. SEO Optimization:
Optimize your website or content for search engines. Use relevant keywords related to Ulta products to improve your content's visibility in search results. SEO can drive organic traffic, increasing your chances of earning commissions.
8. Paid Advertising:
Consider running paid advertising campaigns on platforms like Google Ads or Facebook Ads. Target specific keywords or demographics to reach potential Ulta customers. Ensure your ad campaigns are well-optimized to maximize ROI.
9. Cross-Promotion:
Collaborate with other beauty influencers, bloggers, or content creators to cross-promote Ulta products. Joint promotions and giveaways can help you reach a broader audience and drive more conversions.
10. Tracking and Analytics:
Regularly analyze your affiliate marketing performance using tracking tools and analytics. Identify which products, content types, or marketing channels yield the best results. Adjust your strategies based on data-driven insights.
11. Exclusive Content and Offers:
Negotiate with Ulta for exclusive deals or promotions for your audience. Exclusive discounts or early access to new products can entice your followers to make purchases through your affiliate links.
12. Consistency and Patience:
Affiliate marketing takes time to generate substantial income. Be patient and consistent in your efforts. Continue to produce valuable content, grow your audience, and refine your strategies over time.
13. Disclosure and Transparency:
Maintain transparency with your audience by disclosing your affiliate relationships. Ethical and honest promotion can help build trust and credibility, leading to more conversions.
By implementing these strategies and continually optimizing your approach, you can increase your commissions as an Ulta affiliate. Remember that building a successful affiliate marketing business requires dedication, experimentation, and a genuine passion for the products you promote.
Ulta Beauty Brands
Ulta Beauty is renowned for its diverse range of beauty brands, offering customers a wide selection of makeup, skincare, haircare, and fragrance products. As an Ulta affiliate, you have the opportunity to promote these popular beauty brands to your audience. Here's an overview of some of the top Ulta Beauty brands:
1. MAC Cosmetics:
Known for its iconic lipsticks and makeup products.
Offers a wide range of shades and innovative formulations.
Ideal for makeup enthusiasts and professionals.
2. Urban Decay:
Recognized for its edgy and bold cosmetics.
Offers high-quality eyeshadows, eyeliners, and setting sprays.
Appeals to individuals who enjoy experimenting with vibrant makeup looks.
3. Tarte Cosmetics:
Emphasizes natural, eco-friendly makeup and skincare.
Features products like the Shape Tape Concealer and Amazonian Clay foundation.
Popular among consumers seeking clean beauty options.
4. Too Faced:
Known for its cute and whimsical packaging.
Offers a wide range of makeup products, including the Better Than Sex Mascara.
Appeals to those who love playful and fun beauty items.
5. Clinique:
A dermatologist-developed brand with a focus on skincare.
Offers skincare solutions for various skin types and concerns.
Suitable for individuals with sensitive or problematic skin.
6. Estée Lauder:
A well-established luxury beauty brand.
Known for its high-end skincare and makeup products.
Attracts consumers looking for premium beauty items.
7. NYX Professional Makeup:
Provides affordable, high-quality makeup.
Offers a wide range of vibrant and trendy colors.
Popular among budget-conscious beauty enthusiasts.
8. IT Cosmetics:
Developed with dermatologists and plastic surgeons.
Features products with skincare benefits, like CC creams and anti-aging foundations.
Appeals to those seeking makeup that enhances skin health.
9. bareMinerals:
Focuses on mineral makeup with natural ingredients.
Offers foundations, powders, and skincare products.
Attracts consumers who prefer clean and lightweight makeup.
10. Morphe:
Known for its eyeshadow palettes and makeup brushes.
Offers a wide variety of colors and tools for makeup artists and enthusiasts.
Appeals to those who enjoy creating bold and artistic looks.
11. Fenty Beauty by Rihanna:
Rihanna's inclusive beauty brand known for its extensive shade range.
Offers products like the Pro Filt'r Foundation and Gloss Bomb lip gloss.
Celebrated for its commitment to diversity and representation in beauty.
12. Mario Badescu:
Specializes in skincare products, including cleansers, serums, and masks.
Offers solutions for various skin concerns, such as acne and aging.
Popular among individuals looking for effective skincare routines.
These are just a few of the many brands available at Ulta Beauty. As an Ulta affiliate, you can explore and promote products from these brands based on your target audience's preferences and needs. Highlighting the unique features, benefits, and best-selling products of these brands can help you drive traffic and earn commissions through your affiliate marketing efforts.
Benefits of the Ulta Affiliate Program
Earning Potential as an Ulta Affiliate
The earning potential as an Ulta affiliate can vary significantly depending on several factors, including the size and engagement of your audience, the quality of your promotional efforts, and the commission structure offered by Ulta. Here are some considerations to help you understand your potential earnings as an Ulta affiliate:
1. Commission Rates:
The commission rate offered by Ulta may differ based on the type of product or category. For example, cosmetics might have a different commission rate than skincare products.
Check the Ulta affiliate program details to understand the specific commission rates you can earn for different types of referrals.
2. Average Order Value (AOV):
The average order value represents the typical amount a customer spends in a single transaction at Ulta.
Promoting higher-priced products or encouraging larger purchases can increase your potential earnings.
3. Affiliate Traffic and Conversions:
The volume and quality of traffic you drive to Ulta's website through your affiliate links will significantly impact your earnings.
Your conversion rate (the percentage of visitors who make a purchase) is crucial. Convincing more of your visitors to buy products can boost your commissions.
4. Audience Size and Engagement:
The larger and more engaged your audience, the greater your potential for earning commissions.
Building a loyal following and maintaining a strong online presence can lead to higher traffic and conversions.
5. Content Quality:
High-quality and informative content tends to perform better. In-depth product reviews, tutorials, and valuable recommendations can encourage readers to make purchases.
Content that addresses your audience's specific needs and preferences is more likely to convert.
6. Seasonal and Promotional Periods:
Take advantage of seasonal promotions, holidays, and special events when consumer spending tends to increase. Promoting Ulta's exclusive deals during these periods can lead to higher earnings.
7. Multi-Channel Promotion:
Utilize multiple marketing channels, such as your blog, social media, email marketing, and paid advertising, to reach a broader audience.
Diversifying your promotional efforts can increase your chances of earning commissions.
8. Consistency and Patience:
Building a successful affiliate marketing business often takes time. Consistency in creating and promoting content is essential.
Be patient and continue refining your strategies based on performance data.
9. Tracking and Optimization:
Regularly analyze your affiliate marketing performance using tracking tools and analytics.
Identify which products or strategies are most effective and optimize your efforts accordingly.
10. Affiliate Program Terms:
Review and understand the terms and conditions of the Ulta affiliate program. Ensure you comply with all program rules to maintain your eligibility for commissions.
Ultimately, your earning potential as an Ulta affiliate is within your control to a large extent. By focusing on audience engagement, content quality, and effective promotion, you can increase your commissions over time. Keep in mind that affiliate marketing is a dynamic field, and staying adaptable and responsive to changes in the market and consumer behavior can also contribute to your success as an Ulta affiliate.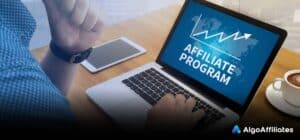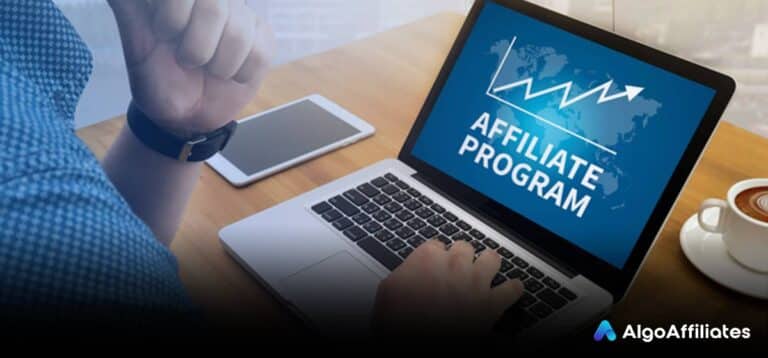 Advantages of Promoting Ulta Products
1. Reputable Brand:
Ulta Beauty is a well-established and reputable brand in the beauty industry. It has a strong presence and a loyal customer base, which can make it easier to promote their products.
2. Extensive Product Selection:
Ulta offers a vast selection of beauty products, including cosmetics, skincare, haircare, fragrance, and more. Affiliates have access to a wide range of products to promote, catering to diverse audiences.
3. Diverse Brands:
Ulta carries a variety of popular and niche beauty brands, providing affiliates with options to promote products that align with their target audience's preferences.
4. Exclusive Products and Offers:
Ulta frequently offers exclusive products, limited-edition collections, and special promotions. Affiliates can leverage these exclusive offers to attract and convert customers.
5. Repeat Purchases:
Beauty products often require replenishment, leading to repeat purchases. As an Ulta affiliate, you can benefit from recurring commissions when your referred customers make repeat buys.
6. High Conversion Potential:
Beauty products tend to have a high conversion rate, as consumers actively seek information and recommendations before making purchases. Well-crafted content and reviews can lead to conversions.
7. Affiliate Support:
Many affiliate programs, including Ulta's, provide affiliates with support, promotional materials, and resources to help them succeed in their marketing efforts.
8. Affiliate Commissions:
Ulta typically offers competitive commission rates for affiliates. Depending on the program's terms, you can earn commissions on sales, leads, or clicks generated through your affiliate links.
9. Beauty Trends and Seasonal Promotions:
The beauty industry experiences frequent trends and seasonal promotions. Affiliates can capitalize on these trends and special events to boost their commissions.
10. Cross-Promotion Opportunities:
Beauty products often complement each other. Affiliates can cross-promote related products, creating opportunities for larger shopping carts and increased commissions.
11. Trust and Credibility:
Ulta's reputation for quality and customer satisfaction can enhance the trustworthiness of your recommendations. Consumers are more likely to buy products from a trusted source.
12. Tracking and Analytics:
Ulta's affiliate program typically provides tracking tools and analytics, allowing affiliates to monitor their performance, optimize strategies, and make data-driven decisions.
13. Ethical and Responsible Beauty Brand:
Ulta places importance on ethical and responsible beauty practices, which can resonate with consumers who prioritize sustainability, cruelty-free products, and responsible sourcing.
14. Accessibility:
Ulta has both physical stores and an online presence, making it accessible to a wide range of customers. This accessibility can broaden your potential customer base.
15. Inclusivity:
Ulta Beauty promotes inclusivity and diversity in the beauty industry. They offer a wide range of products suitable for various skin tones, types, and preferences, aligning with today's inclusive beauty standards.
Types of Ulta Products
Ulta offers a wide variety of beauty and skincare products, catering to diverse consumer preferences and needs. Here are the main types of Ulta products you can promote as an affiliate:
Makeup:
Foundation and Concealers: Products for achieving a flawless complexion.
Lipstick and Lip Gloss: A wide range of shades and finishes.
Eyeshadow and Eyeliner: Palettes and liners for eye makeup.
Mascara and False Lashes: Enhance eyelashes for a dramatic look.
Blush and Bronzer: Create a healthy glow and contour the face.
Makeup Brushes and Tools: Essential tools for application.
Makeup Sets and Kits: Collections of coordinating products.
Skincare:
Cleansers: Cleansing products for different skin types.
Moisturizers: Hydrating creams and lotions.
Serums and Treatments: Targeted solutions for specific skin concerns.
Sunscreen and SPF Products: Protect skin from UV damage.
Face Masks: Masks for detoxifying, hydrating, and more.
Eye Creams and Treatments: Products for the delicate eye area.
Anti-Aging Products: Solutions for reducing signs of aging.
Acne and Blemish Control: Products to address acne-prone skin.
Haircare:
Shampoos and Conditioners: Products for various hair types and concerns.
Styling Products: Hair sprays, gels, and styling tools.
Hair Color and Treatments: Dyes, color enhancers, and deep conditioning.
Hair Accessories: Brushes, combs, and hair ties.
Hair Tools: Curling irons, straighteners, and hair dryers.
Fragrance:
Perfumes: A wide selection of scents for men and women.
Colognes: Fragrances designed for men.
Gift Sets: Sets that include fragrances and matching products.
Bath and Body:
Body Wash and Shower Gel: Cleansing and refreshing body products.
Body Lotion and Creams: Hydrating lotions and creams.
Bath Bombs and Salts: Products for a luxurious bath experience.
Hand and Foot Care: Products for soft and smooth hands and feet.
Deodorants and Antiperspirants: Odor and sweat control.
Nails:
Nail Polish: A vast array of nail colors and finishes.
Nail Care Products: Products for nail health and maintenance.
Nail Tools and Accessories: Files, clippers, and nail art supplies.
Men's Grooming:
Shaving and Beard Care: Products for a clean shave and beard maintenance.
Skincare for Men: Skincare products formulated for men's needs.
Haircare for Men: Hair products designed for men's hair types.
Tools and Accessories:
Makeup Brushes and Sponges: A variety of brushes and applicators.
Mirrors and Vanity Accessories: Products for makeup application.
Travel-Size Products: Convenient options for on-the-go beauty.
Wellness and Beauty Supplements:
Supplements: Products designed to support beauty and wellness from within.
Gifts and Value Sets:
Gift Sets: Curated sets of beauty products for gifting or self-indulgence.
Beauty Value Sets: Affordable bundles of beauty essentials.
Ulta's extensive product range ensures that affiliates have a wide array of options to promote, allowing them to cater to various customer preferences and demographics within the beauty and skincare niche.
Conclusion
In conclusion, becoming an Ulta affiliate offers a fantastic opportunity to tap into the dynamic world of beauty and skincare affiliate marketing. Ulta Beauty, a trusted and well-established brand, provides a diverse range of products that cater to a wide array of consumer preferences. As an affiliate, you can leverage the numerous advantages of the Ulta affiliate program, including competitive commission rates, access to a reputable brand, and a broad product selection.
To maximize your earnings potential, it's essential to create high-quality, engaging content that resonates with your target audience. Utilize various promotional channels, such as your blog, social media, email marketing, and paid advertising, to reach a broader audience. Keep an eye on beauty trends, seasonal promotions, and exclusive offers from Ulta to stay current and provide added value to your audience.
Remember that affiliate marketing requires patience and consistent effort. By adhering to ethical practices, providing honest recommendations, and maintaining transparency with your audience, you can build a successful affiliate marketing business promoting Ulta Beauty products. With dedication and strategic marketing, you can tap into the beauty industry's earning potential and create a rewarding affiliate marketing journey.
Frequently Asked Questions (FAQ)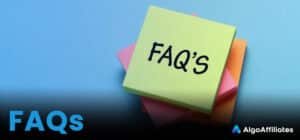 1. What is the Ulta affiliate program, and how does it work?
The Ulta affiliate program is a partnership that allows affiliates to earn commissions by promoting Ulta Beauty products through their marketing efforts. Affiliates earn commissions on sales, leads, or clicks generated through their affiliate links.
2. How do I join the Ulta affiliate program?
To join the Ulta affiliate program, visit the Ulta Beauty website, look for their affiliate program page, and follow the application process. You may need to provide information about your website or promotional channels.
3. What commission structure does Ulta offer to affiliates?
The commission structure can vary, but Ulta typically offers commissions based on sales generated through affiliate links. The exact rates and terms may differ depending on the product category.
4. Are there any costs associated with joining the Ulta affiliate program?
No, joining the Ulta affiliate program is typically free. Affiliates do not incur any upfront costs to become part of the program.
5. How and when do I receive my affiliate commissions?
Commission payments are usually made through methods like checks, direct deposits, or PayPal transfers. The payment schedule can vary but may occur on a monthly basis or when a specific earnings threshold is reached.
6. Are there any restrictions on how I can promote Ulta products?
Ulta may have guidelines and restrictions on promotional methods to ensure brand consistency and compliance with advertising regulations. It's essential to review and adhere to these guidelines to maintain your affiliate status.
7. Can I promote Ulta products internationally?
The ability to promote Ulta products internationally may depend on the terms of the affiliate program. Check the program details to see if international promotion is allowed and if there are any specific restrictions.
8. What resources does Ulta provide to its affiliates?
Ulta often provides affiliates with resources such as banners, product images, tracking tools, and promotional materials to assist in their marketing efforts. Affiliates may also receive updates on new products and promotions.
9. How can I track the performance of my Ulta affiliate marketing efforts?
Ulta's affiliate program typically provides tracking tools and analytics to help affiliates monitor their performance. These tools allow affiliates to track clicks, conversions, and earnings, enabling them to optimize their strategies effectively.