Published on September 05, 2023
Savage x Fenty Affiliate Program: How To Maximize Your Profits
Welcome to the world of Savage x Fenty Affiliate Program. If you're passionate about promoting lingerie and
earning commissions, you're in the right place. In this article, we'll dive into the details of this
enticing affiliate program.
A Brief Overview of Savage x Fenty
Savage x Fenty, an affiliate program offered by Rihanna's lingerie brand, is making waves in the world of intimate apparel. This inclusive and empowering brand has become a symbol of confidence and self-expression in the fashion industry. If you're considering becoming a Savage x Fenty affiliate, it's essential to understand the brand's mission, the benefits of affiliation, and the opportunities it presents. In this overview, we'll take a closer look at what makes Savage x Fenty stand out.
Vision and Mission
Savage x Fenty is not just a lingerie brand; it's a movement. Founded by global superstar Rihanna, the brand's vision and mission revolve around celebrating individuality, inclusivity, and self-confidence. It's about redefining beauty standards and empowering people of all shapes, sizes, and backgrounds to feel their best.
Inclusive Product Range
One of the standout features of Savage x Fenty is its wide range of lingerie and loungewear. From lace bras and panties to cozy sleepwear and sexy teddies, there's something for everyone. The brand offers inclusive sizing, ensuring that no one is left out. Whether you're looking for everyday comfort or a special piece for a romantic occasion, Savage x Fenty has you covered.

Why Promote Lingerie?
Lingerie is a thriving niche in the e-commerce world. With Savage x Fenty, you can tap into the evergreen demand for intimate apparel. Lingerie is not just about fashion; it's about confidence, self-expression, and celebrating individuality. By promoting Savage x Fenty products, you're not just selling lingerie; you're selling empowerment.
In conclusion, Savage x Fenty is more than just a lingerie brand; it's a movement that promotes confidence, inclusivity, and self-expression. As an affiliate, you can align yourself with these values while earning commissions promoting high-quality lingerie. It's an opportunity to be part of a brand that's changing the way we think about beauty and fashion.
Savage x Fenty Affiliate Program Main Features
Competitive Commission Rates:
The Savage x Fenty Affiliate Program offers competitive commission rates to its affiliates. Affiliates can earn a percentage of each sale they refer through their affiliate links.
High-Quality Product Selection:
Savage x Fenty is known for its high-quality lingerie and intimate apparel. Affiliates have the opportunity to promote products from a well-respected and sought-after brand.

Promotional Materials:
Affiliates are provided with a range of promotional materials such as banners, product images, text links, and other creative assets that can be used to effectively market Savage x Fenty products.
Cookie Tracking:
The program typically uses cookies to track referrals. Affiliates benefit from a cookie duration that ensures they receive commissions for sales generated by their referrals even if the purchase is made at a later time.
Real-Time Reporting and Analytics:
Savage x Fenty provides affiliates with access to a user-friendly dashboard where they can monitor their performance in real-time. This includes tracking clicks, sales, and commissions earned.
Affiliate Support:
The program often offers dedicated affiliate support or account managers who can assist affiliates with questions, concerns, and provide guidance on optimizing their promotional efforts.
Regular Payouts:
Affiliates can expect regular and timely payouts for their commissions. Payment methods and thresholds are typically outlined in the program's terms and conditions.
Exclusive Promotions and Offers:
Affiliates may gain access to exclusive promotions, discounts, and offers to help boost their marketing efforts and drive sales.

Compliance Guidelines:
Savage x Fenty typically provides affiliates with clear guidelines on how the brand's products should be promoted. This includes adhering to brand standards and avoiding any content that may be considered inappropriate or harmful.
Product Diversity:
Savage x Fenty offers a diverse range of lingerie and intimate apparel, catering to various styles, sizes, and preferences. This diversity can appeal to a broader audience of potential customers.
Brand Reputation:
Savage x Fenty is associated with renowned artist and entrepreneur Rihanna, which adds to the brand's credibility and appeal.
Geographical Reach:
Depending on the program's policies, affiliates may have the opportunity to promote Savage x Fenty products to a global audience.

Content Creation Freedom:
While there may be guidelines to follow, affiliates often have creative freedom in how they promote the products, allowing for unique and engaging marketing campaigns.
These features make the Savage x Fenty Affiliate Program an attractive option for affiliates looking to partner with a respected brand in the lingerie and intimate apparel industry. As program details may change over time, it's essential for potential affiliates to review the program's terms and conditions for the most up-to-date information on commission rates, payout methods, and promotional guidelines.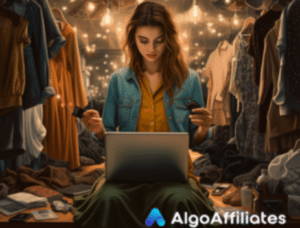 How to Join the Savage x Fenty Affiliate Program
Becoming a part of the Savage x Fenty Affiliate Program is a straightforward process. Here's a step-by-step guide on how to join:
1. Visit the Savage x Fenty Affiliate Program Website:
To get started, go to the official Savage x Fenty Affiliate Program website. You can usually find this by searching for "Savage x Fenty Affiliate Program" on your preferred search engine.

2. Sign Up or Register:
Look for the "Sign Up" or "Register" button on the affiliate program's website and click on it. This will take you to the registration page.
3. Complete the Affiliate Application:
Fill out the affiliate application form with your personal information. You'll typically need to provide details such as your name, email address, website (if applicable), and contact information.
4. Wait for Approval:
After submitting your application, you'll need to wait for approval from Savage x Fenty. The review process may take some time, and you'll receive an email notification once your application is approved.
5. Access Affiliate Resources:
Once you're approved, you'll gain access to a dashboard or portal where you can find affiliate resources. These resources often include marketing materials, banners, affiliate links, and tracking tools.

6. Promote Savage x Fenty:
Start promoting Savage x Fenty products using the provided affiliate links and marketing materials. You can do this on your website, blog, social media channels, or through other marketing channels you prefer.
7. Earn Commissions:
As customers make purchases through your affiliate links, you'll earn commissions on those sales. These commissions are typically paid out regularly, often on a monthly basis.
8. Track Your Performance:
Use the affiliate dashboard to track your performance, monitor clicks, conversions, and commissions earned. This data can help you optimize your promotional strategies.

9. Comply with Affiliate Program Policies:
It's essential to adhere to Savage x Fenty's affiliate program policies and guidelines. These may include rules on how you can promote their products and any restrictions that apply.
10. Scale Your Efforts:
As you gain experience and see what works best for your audience, consider scaling your affiliate marketing efforts to reach a broader audience and potentially increase your earnings.
Strategies for Promoting Savage x Fenty
Promoting Savage x Fenty as an affiliate can be a rewarding endeavor if you employ effective marketing strategies. Here are some strategies to help you successfully promote Savage x Fenty:
1. Content Marketing:
Create high-quality, informative content related to Savage x Fenty's products. This could include blog posts, articles, or videos that discuss the brand's offerings, the latest trends in lingerie and intimate wear, or reviews of specific products.
2. Social Media Promotion:
Leverage your social media platforms to showcase Savage x Fenty products. Use appealing visuals and engaging captions to entice your followers. Consider partnering with influencers who align with the brand's values to extend your reach.

3. Email Marketing:
Build an email list of subscribers interested in lingerie and fashion. Send out newsletters featuring Savage x Fenty products, exclusive deals, and promotions. Segment your list to tailor content to different customer preferences.
4. SEO Optimization:
Optimize your website or content for search engines (SEO) to attract organic traffic. Use relevant keywords related to Savage x Fenty products in your content, meta descriptions, and headers.
5. Paid Advertising:
Invest in pay-per-click (PPC) advertising on platforms like Google Ads or social media ads on Facebook, Instagram, or Pinterest. Target specific keywords and demographics to reach potential customers.
6. Product Reviews and Comparisons:
Create in-depth product reviews and comparisons that highlight the unique features of Savage x Fenty items. Provide valuable insights to help potential buyers make informed decisions.
7. Social Proof and User-Generated Content:
Showcase user-generated content, such as customer reviews and photos, on your website or social media. Positive testimonials and real-life images can boost trust and encourage conversions.
8. Exclusive Offers and Discounts:
Negotiate exclusive deals or discounts with Savage x Fenty to offer your audience. Limited-time promotions can create a sense of urgency and drive sales.
9. Seasonal Campaigns:
Align your promotions with holidays and special occasions, such as Valentine's Day, Christmas, or Black Friday. Tailor your content and offers to match the festive spirit.
10. Affiliate Contests and Challenges:
Organize affiliate contests or challenges where your audience can participate. Offer prizes or incentives to affiliates who achieve specific goals, such as the highest number of referrals or sales.
11. Email Segmentation:
Segment your email list based on customer preferences, purchase history, or demographics. Send targeted email campaigns that cater to different segments with personalized recommendations.
12. Social Media Advertising:
Use paid social media advertising to reach a broader audience. Platforms like Facebook and Instagram offer advanced targeting options to focus on your ideal customers.
13. Influencer Collaborations:
Partner with fashion influencers or lingerie bloggers to create sponsored content. Influencers can authentically promote Savage x Fenty to their engaged followers.
14. Retargeting Campaigns:
Implement retargeting ads to remind potential customers about Savage x Fenty products they viewed but didn't purchase. These ads can encourage them to complete their purchase.
15. Affiliate Network Forums:
Engage with other Savage x Fenty affiliates in affiliate network forums or communities. Share insights, strategies, and experiences to learn from others.
Remember to always comply with the brand's guidelines and affiliate program policies when promoting Savage x Fenty. Building a strong, trustworthy brand image is crucial in the world of affiliate marketing.
Savage x Fenty vs. Competitors
Comparing Savage x Fenty with its competitors can provide valuable insights for affiliate marketers and potential customers. Here's a comparison of Savage x Fenty with some key competitors in the lingerie and intimate wear industry:
1. Victoria's Secret:
Savage x Fenty: Known for its inclusive approach to lingerie, offering a wide range of sizes and styles to cater to diverse body types. Emphasizes empowerment and self-expression.
Victoria's Secret: Historically known for its narrow focus on a specific body type and limited size range. Recently, they've made efforts to diversify their offerings and messaging.
2. Adore Me:
Savage x Fenty: Offers a subscription-based model, allowing customers to receive personalized lingerie sets each month. Focuses on affordability, quality, and a wide variety of styles.
Adore Me: Also operates on a subscription model, providing a selection of lingerie, sleepwear, and swimwear. Known for its competitive pricing and frequent new arrivals.
3. ThirdLove:
Savage x Fenty: Celebrates inclusivity and diversity with a wide range of sizes and skin tone options. Known for its comfortable and supportive bras and commitment to sustainability.
ThirdLove: Specializes in creating bras designed for comfort and fit. Offers half-cup sizes and a Fit Finder quiz to help customers find their perfect fit.
4. La Perla:
Savage x Fenty: Embraces a more casual and inclusive approach to intimate wear, offering a range of styles from everyday basics to bold statement pieces.
La Perla: Positioned as a luxury brand, known for its exquisite craftsmanship, premium materials, and high-end lingerie and loungewear.
5. Agent Provocateur:
Savage x Fenty: Focuses on affordability and accessibility while celebrating diversity and body positivity. Offers a wide selection of trendy and fashionable lingerie.
Agent Provocateur: Positioned as a luxury brand with a focus on sensual and seductive lingerie. Known for its bold designs and high-quality materials.
6. Calvin Klein:
Savage x Fenty: Offers a range of lingerie styles but stands out for its commitment to inclusivity and self-expression. Features comfortable everyday wear options.
Calvin Klein: Known for its iconic logo-branded underwear and loungewear. Offers a mix of classic and trendy styles.
7. Aerie (by American Eagle Outfitters):
Savage x Fenty: Celebrates body positivity and self-confidence, offering a broad range of sizes and styles. Focuses on comfort and affordability.
Aerie: Promotes a body-positive message and features unretouched photos of models. Offers a variety of sizes, including extended sizing for bras and swimwear.
Affiliate marketers can highlight the unique features and strengths of Savage x Fenty in their promotional efforts. Factors like inclusivity, affordability, and a commitment to diversity can be key selling points, depending on the target audience. Additionally, emphasizing the brand's fashion-forward approach and regular product drops can attract fashion-conscious customers.
Affiliate Program Terms and Conditions
As an affiliate marketer, it's crucial to be aware of the terms and conditions of the Savage x Fenty Affiliate Program to ensure you comply with their guidelines and maximize your success. Below are some typical terms and conditions you might encounter:
1. Eligibility:
You must meet certain criteria to be eligible for the program. This often includes having an active and relevant website or platform, being of legal age, and having a valid payment method.
2. Compliance with Laws:
You agree to comply with all applicable laws, regulations, and guidelines, including those related to marketing, privacy, and intellectual property rights.
3. Prohibited Content:
You may not promote Savage x Fenty through content that is offensive, misleading, or inappropriate. This includes content that promotes violence, discrimination, or illegal activities.
4. Brand Guidelines:
You must adhere to Savage x Fenty's brand guidelines when promoting their products. This typically includes using approved logos, images, and descriptions.
5. Disclosure:
You are often required to disclose your affiliate relationship with Savage x Fenty to your audience. This is typically done through a clear and conspicuous disclosure statement on your website or platform.
6. Use of Affiliate Links:
You'll be provided with unique affiliate tracking links. You must use these links when promoting Savage x Fenty to ensure proper tracking and commission attribution.
7. Commission Structure:
The terms should outline the commission structure, including the percentage or amount of commission you'll earn on sales generated through your affiliate links.
8. Payment Terms:
The terms should detail how and when you'll be paid commissions. This may include payment thresholds and the payment methods available.
9. Cookie Duration:
The duration of the cookie (the period during which you can earn commissions on a referred customer's purchases) should be specified.
10. Termination:
The terms should outline the conditions under which either party can terminate the affiliate relationship. This might include violations of the terms and conditions or other misconduct.
11. Dispute Resolution:
A dispute resolution process, such as mediation or arbitration, may be outlined in case conflicts arise between you and the program.
12. Updates and Changes:
The affiliate program may reserve the right to update or change the terms and conditions. You should be notified of such changes and given an opportunity to review and accept them.
13. Intellectual Property:
Clear guidelines on the use of Savage x Fenty's intellectual property, such as trademarks and copyrighted materials, should be included.
14. Liability:
The terms should specify the limitations of liability for both parties.
15. Confidentiality:
You may be required to keep certain information, such as commission rates, confidential.
It's essential to carefully read and understand these terms and conditions before joining the Savage x Fenty Affiliate Program. Compliance with these terms not only ensures a successful partnership but also maintains your reputation as an affiliate marketer. If you have any questions or concerns about the terms, don't hesitate to reach out to the program's support team for clarification.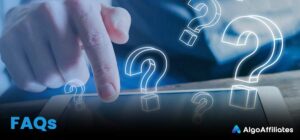 FAQs
1. What is the Savage x Fenty Affiliate Program?
The Savage x Fenty Affiliate Program is a marketing partnership that allows individuals and businesses to earn commissions by promoting Savage x Fenty lingerie and intimate apparel products through affiliate marketing efforts.
2. How can I join the Savage x Fenty Affiliate Program?
To join the program, you typically need to sign up through the brand's affiliate platform or network. Fill out the application, and once approved, you can start promoting Savage x Fenty products.
3. Is there a cost to join the program?
No, joining the Savage x Fenty Affiliate Program is typically free. Affiliates can promote the brand's products without any upfront fees.
4. How do I earn commissions as a Savage x Fenty affiliate?
Affiliates earn commissions by referring customers to the Savage x Fenty website through their unique affiliate links. When a referred customer makes a purchase, the affiliate receives a percentage of the sale as a commission.
5. What is the commission structure of the program?
Commission structures may vary, but affiliates usually earn a percentage of each sale referred through their affiliate links. Specific commission rates and terms are outlined in the program's terms and conditions.
6. How are referrals and sales tracked?
Referrals and sales are typically tracked through cookies. When a customer clicks on your affiliate link, a cookie is placed in their browser, and it tracks their activity on the Savage x Fenty website. Even if they make a purchase later, you will still receive credit for the referral.
7. When and how are affiliate commissions paid?
Commission payout schedules and methods can vary. The program usually specifies how often commissions are paid (e.g., monthly) and the payout methods available (e.g., check, direct deposit).
8. Are there any marketing restrictions or guidelines I should follow?
Yes, the program usually provides guidelines on how to promote Savage x Fenty products. This may include content and brand compliance rules to ensure the promotion aligns with the brand's image.
9. Can I promote Savage x Fenty products on my website, social media, or other platforms?
Affiliates are often encouraged to promote Savage x Fenty products through various channels, including websites, social media, blogs, and email marketing. The program may provide promotional materials to assist with marketing efforts.
Read more about Affiliate Programs:
Lululemon Affiliate Program>>>
Louis Vuitton Affiliate Program>>>