Affiliate Programs for Beginners Without a Website
The technology and affiliate marketing landscape continues to evolve, both behind the scenes and in terms of content that the audience sees. From headless CMS to AI-generated content, it is easier than ever to build content with less effort.
Traditionally, most affiliate programs and networks require an affiliate to have a working website, and possibly even a certain amount of traffic before they will let an affiliate join. The trend of affiliate marketing without a website is not a new concept but has gained much popularity in recent years.
This has led to a demand for affiliate programs that allow affiliates to join that don't have a website.
As the speed of affiliate marketing increases, affiliates may miss out on time-limited and niche opportunities while creating content and building an audience. Plus, many affiliates still do not want to go through the trouble of building up websites, generating content, and then driving traffic to the site that will take up affiliate offers.

This is particularly true for content creators/influencers whose primary traffic sources are social media and who may not have websites. There are also many affiliates who buy media and send prospects directly to the merchant.
The ability to earn as an affiliate without a website is ideal for beginners who lack the content or knowledge of what to build or simply prefer to use other marketing channels besides a site or blog.
Even Without a Website, You Still Need Content
There is the saying "content is king", and while the idea of not having to build and maintain a website or blog is appealing, you will still need high-quality marketing content to succeed. The content may be in the form of articles, videos, eBooks, podcasts, mobile apps, forum posts, or anything else for that matter where you don't need to build or own a website.
Whatever the "content", it still has to be slick and appeal to an audience who will take action and click on your affiliate links. While the appeal of no website required may seem idealistic, you should note that it may disqualify you from many affiliate networks. Even so, there are plenty that are happy to work with "content-lite" affiliates. The key to success is to align the right content and affiliate ads to the audience and ensure they meet in a way that drives engagement, generates clicks, and ultimately sales.

With a well-thought-out marketing plan, you can deliver strong-performing affiliate offers to your audience. Get that right and you can create repeatable success through other marketing channels. With such a variety of approaches and affiliate programs involved, it can be hard to judge the potential, but at least the results will be apparent and measurable.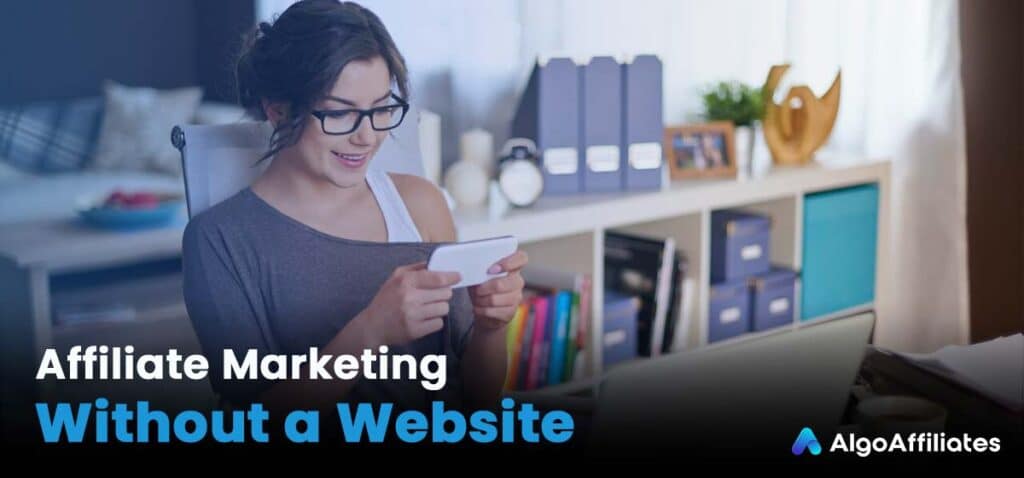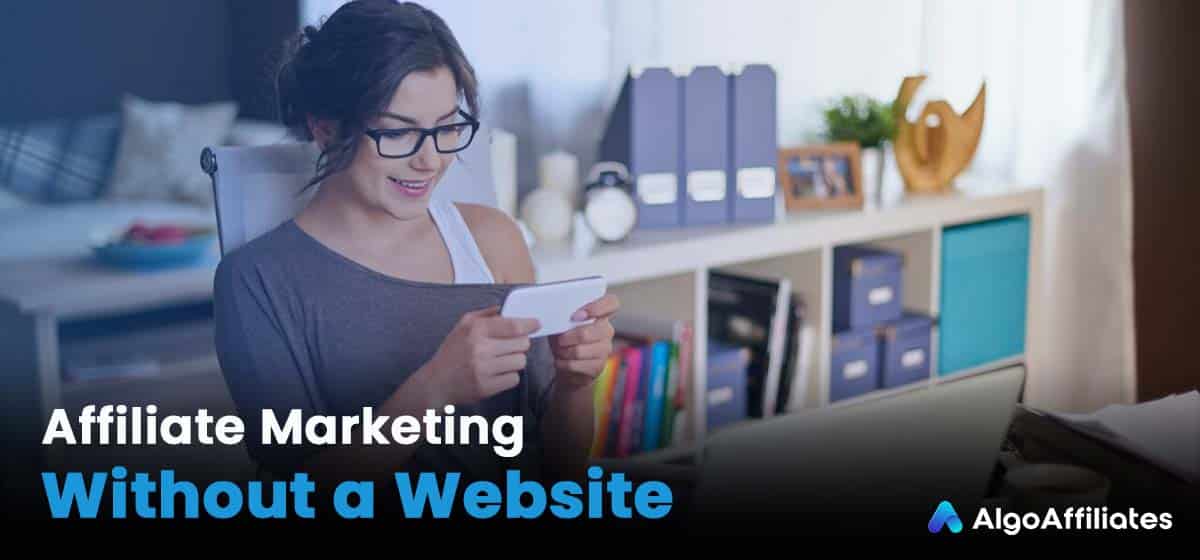 Affiliate Marketing Without a Website
Before considering the best affiliate marketing programs to use with your efforts, let's look at some affiliate niches that can be considered without having a traditional blog or website. Some affiliate efforts will be more amenable to the no-site approach than others. For example:
Tourism where a few scenic photos can sell products better than words
Pharmaceuticals, where people have a growing need for health products
Technology, where the audience often knows what they want
Dating offers with eye-catching banners
On the other hand, business and legal audiences expect a level of content and interaction. Non-website approaches to affiliate marketing can vary in the amount of work required. But with some research, there are plenty of automation tools to reduce the amount of manual labour.
Other approaches include various types of content without a website, such as:
Creating eBooks or guides of interest for your audience
Making YouTube, TikTok, Instagram, and other videos
Pushing content to other media platforms such as Medium and Quora
Using PPC ads to drive traffic directly to the merchant
Email marketing and newsletters
Giveaways and contests
None of these are radical new ideas, all they require is some content, creativity, and the affiliate links to go with them, perhaps with some social sharing, or media buys.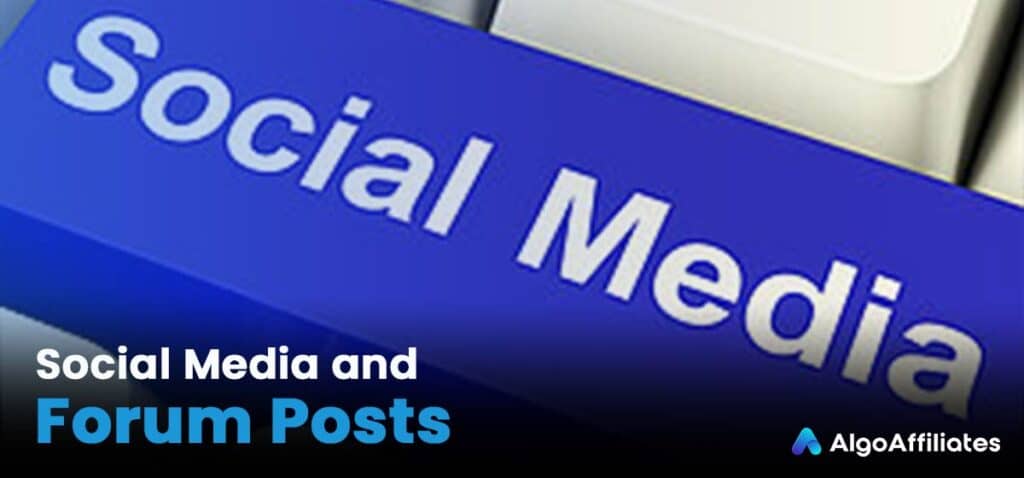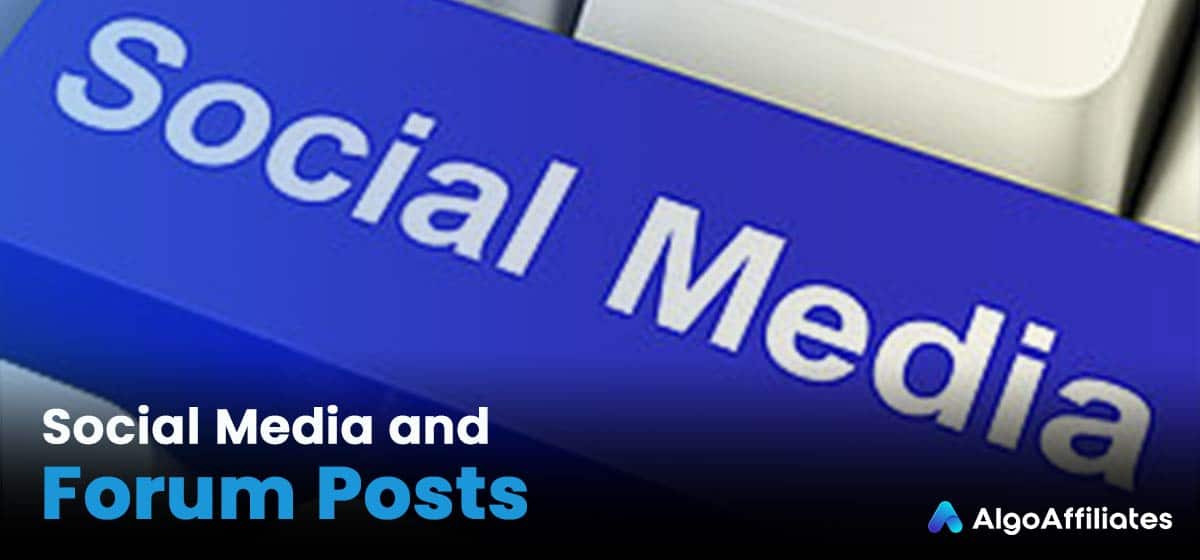 Social Media and Forum Posts
Thanks to social media, there are literally billions of people grouped around areas of common interest. With Facebook, Instagram, Twitter, and others, it is possible to create or join groups, engage with an audience and use affiliate marketing techniques to drive revenue.

Most of these social media platforms have their own advertising solutions and tools too, like Facebook with their specific advertising guidelines and Ad Manager tools to create your own ads or post affiliate offers on interesting pages or within Facebook Messenger for your audience. Use an affiliate disclaimer to comply with regulations, and then use the posting power of social media to keep your audience engaged, without annoying them with constant offers.
For Twitter and other services, there are plenty of useful guidelines to follow to help make money from affiliate programs without a website. And for highly visual sites like Pinterest and Instagram, you can link images to affiliate offers or share the links in YouTube videos of relevant content.
Being a part of the community and not spamming them is key to building a presence on social media, but you can use automated posting tools to post at the best times of day, to deliver content and your affiliate links around the clock, or to highlight relevant threads that you can join in.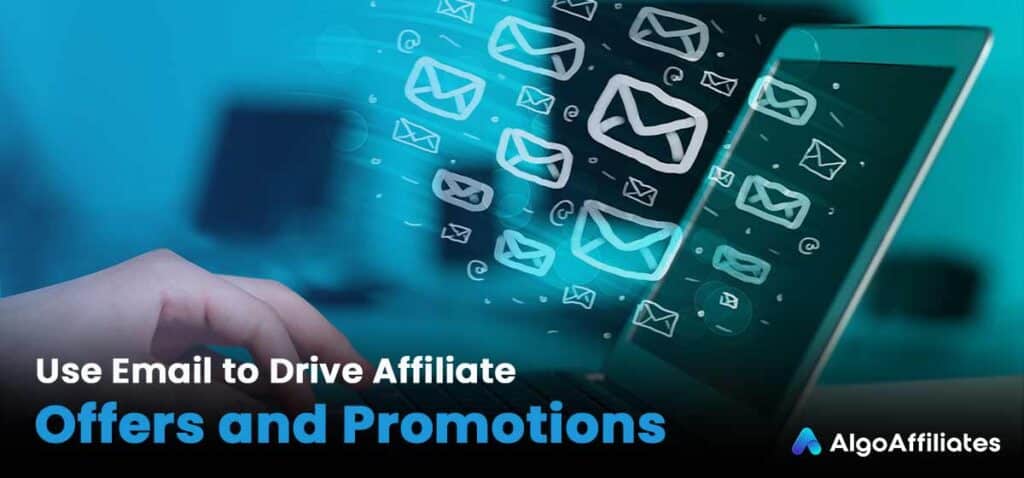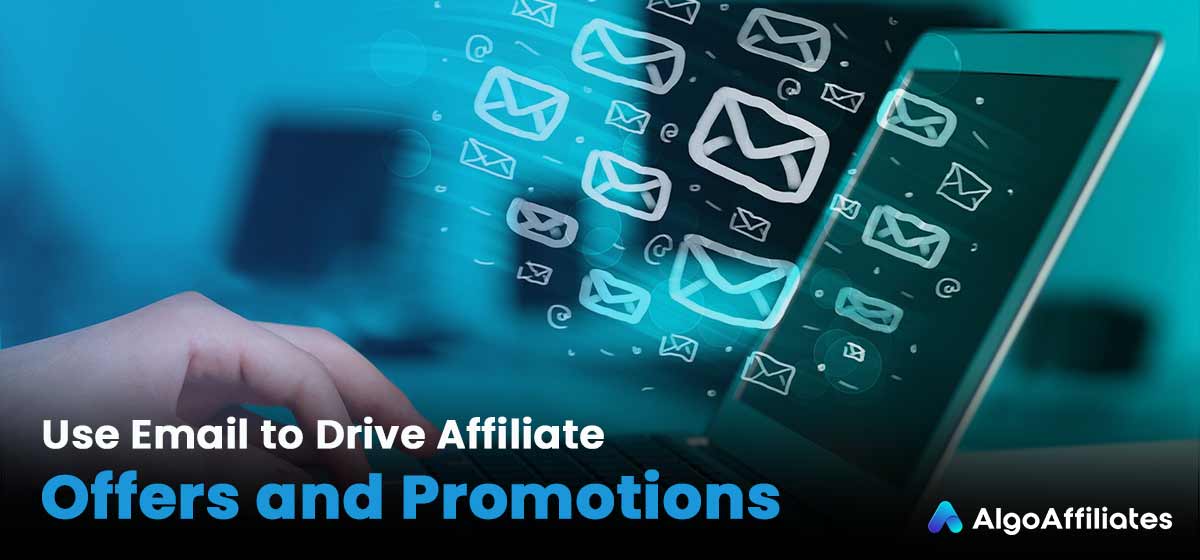 Use Email to Drive Affiliate Offers and Promotions
Email marketing remains a popular choice with a 35-times return on investment according to the Data and Marketing Association.  Affiliates can build subscriber lists organically or buy consumer and business email lists based on a range of criteria including location, income, likes, and other details. Then, send affiliate offers to your targeted email lists. You can use email creation tools like Mailchimp to automate the creation and delivery processes.

Each email should focus on a different aspect of the affiliate offer to generate interest and avoid repetition. By keeping the content and offers fresh, you can squeeze the maximum value from your lists.
Build a roster of useful email messages and switch between them, focusing on new affiliate offers when interest is greatest, and providing reminders when interest tails off.
Landing Pages Add Value and Attract Affiliate Clicks
A landing page as seen on most product sites is one of the most powerful tools in the affiliate marketing arsenal. With bold text making key claims, strong visuals, vital statistics, call to action, and clickable links, they are the engine of billions of dollars in sales. For an affiliate, landing pages are a great way to generate sales with a minimum of content.
A well-structured landing page serves as a pre-sell medium that is designed to warm up the prospect and bring them closer and closer to wanting to buy the product or service before you hand them over to the merchant to close the sale.

There are literally millions of good examples of landing pages out there, search for any product in your affiliate niche and you will see many that you can use for inspiration. Even better, some affiliate networks provide landing pages that have been tested and optimized for specific offers, so you don't need to worry about creating one from scratch.
With bespoke content, clear calls to action and everything else needed to tick those marketing boxes, using landing pages should be part of your marketing strategy.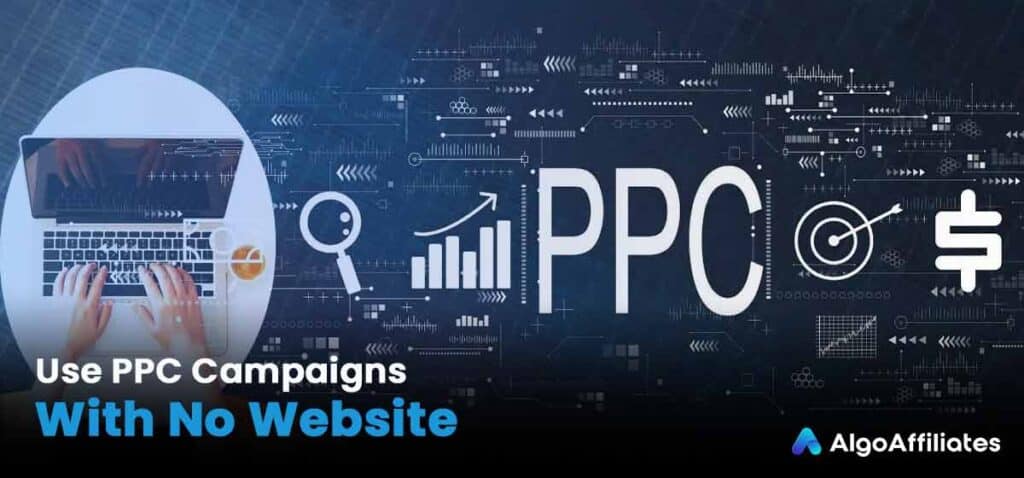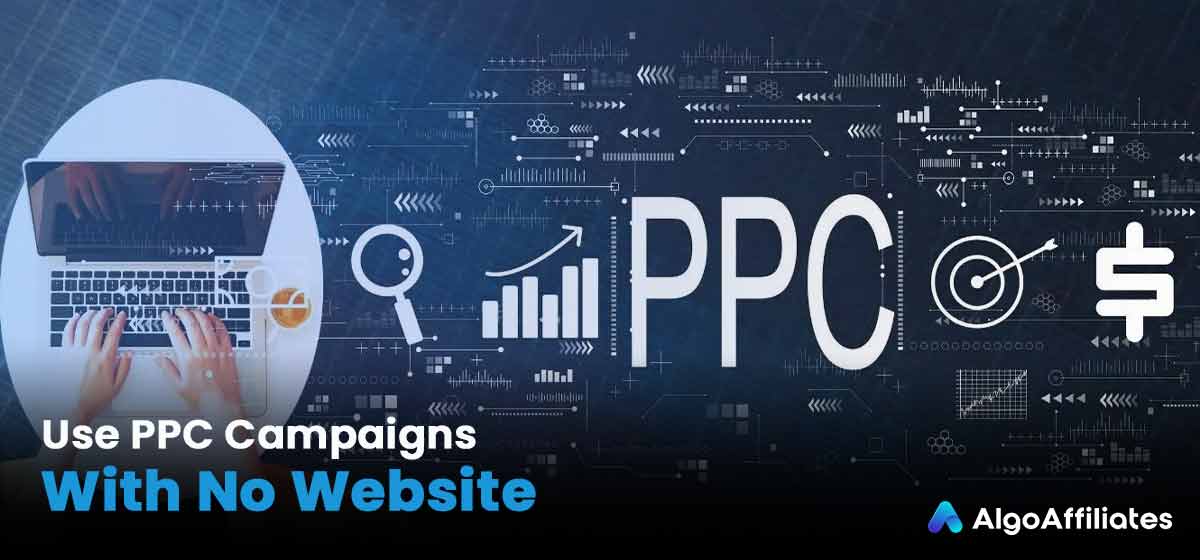 Use PPC Campaigns with No Website
PPC (Pay per click) is one of the most effective marketing methods when done correctly. Platforms like Google AdWords and Facebook Ads are ideal for generating fast traffic and plenty of it. However, poorly configured or unoptimized campaigns can be extremely costly and eat into your profits.
There are many PPC ad networks that can be used, where you can send leads directly to the merchant's landing pages. Many affiliates do, however, prefer to host their own landing pages as it gives them far greater control over their marketing. It is worth noting that some PPC ad networks don't allow you to directly link to brands, so make sure to check the terms. Also, many brands do not allow affiliates to bid on their brand names.

The power of PPC is that you can set up a campaign and start seeing traffic come within a matter of hours. Make sure you are tracking everything and regularly optimizing your keywords, target locations, ad schedules, and more to achieve efficiency and better ROI.
Another useful and often overlooked feature of PPC is that it can be used to bolster any SEO efforts. Even though you may be a beginner, you will gain incredible insights into what keywords deliver the best results and ROI. Armed with this knowledge, if or when you decide to build a website, you will know which search terms to optimize your site for.
Share Content and Content Creation Tools Made by Others
Everyone has looked up how to make a graphic or video at some point. Sites like Visme, help anyone make good-looking presentations, documents, visualizations, and videos, and are ideal products to sell as an affiliate.

Similarly, Canva highlights the great artworks of artists and designers, which can be sold to businesses or individuals. Affiliates get a cut of any transactions by promoting that content anywhere that is suitable. But note that Canva expects an audience of over 1 million per month, so while you might not need a website, some of these services do have a high bar to entry.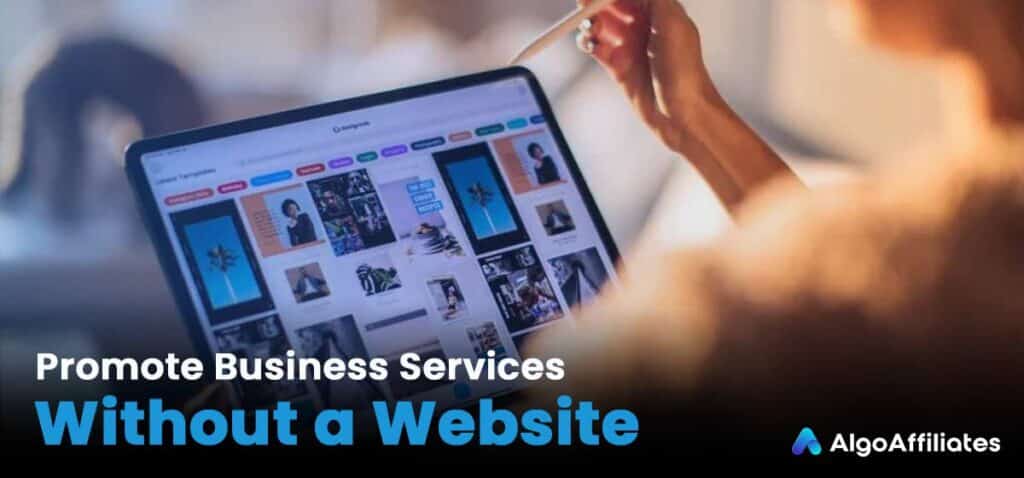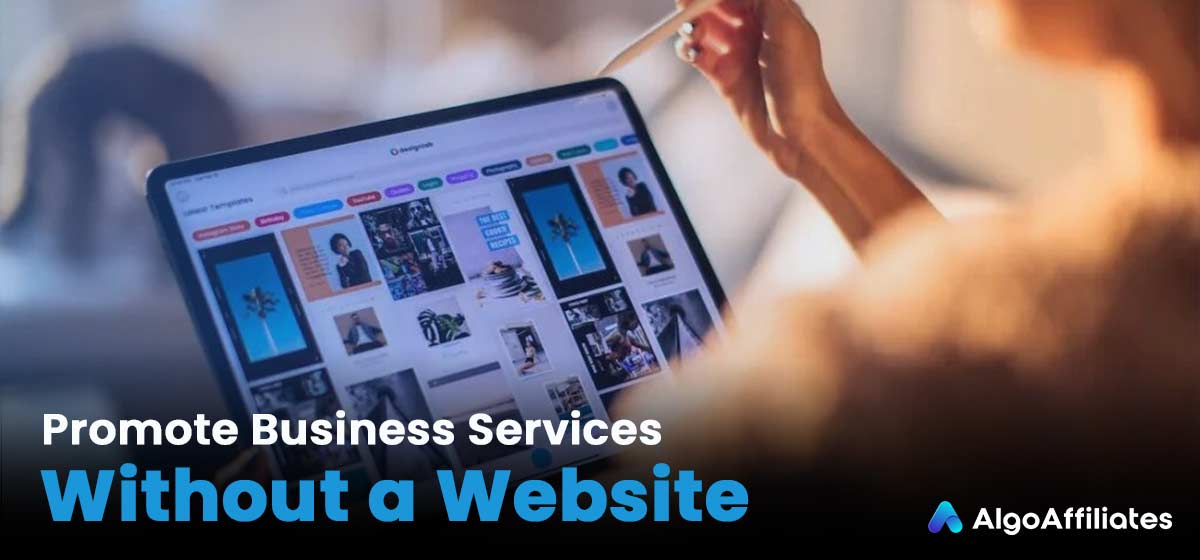 Promote Business Services without a Website
Business services and software niches can be highly lucrative to promote and there are plenty of products to choose from for the small business and startup audience without needing your own site.
Outsourcing is very common nowadays for businesses, so freelance gig sites like Fiverr are ideal for them. You can join the Fiverr affiliate program and promote their services.
For a more technical audience, there are business services like Surfshark's virtual private network (VPN)  to help companies improve their secure communications. Through the Surfshark affiliate program, you can earn sizeable rewards on sales.
Then there are giants like Adobe that offer 85% commission on subscriptions to affiliates who promote their various products including Adobe Creative Cloud, Adobe Express, Adobe Stock, and Adobe Document Cloud.

If you don't want to work with individual programs, then Avangate is a software marketplace promoting all types of applications. There are plenty of big names to work with as well as innovative startups that could easily fit into most website-free marketing approaches. Avangate can direct your audience to landing pages and provides affiliate links that go directly to checkout to drive higher conversions.
Promote Affiliate Links on Mobile, Website-free
In the mobile era, most content is consumed on smartphones and tablet devices with people using more apps than ever. Plenty of app platforms have affiliate programs to help share apps, from the might of Google's Play Store with a huge range of apps that affiliates can share on social posts and forums.
There are plenty of mobile ad networks that affiliates can use to promote affiliate offers. Ads can be displayed on mobile sites or even inside the apps that people download. The options are vast and if the entire sales funnel provides an optimal mobile user experience, there are billions of consumers with mobile devices.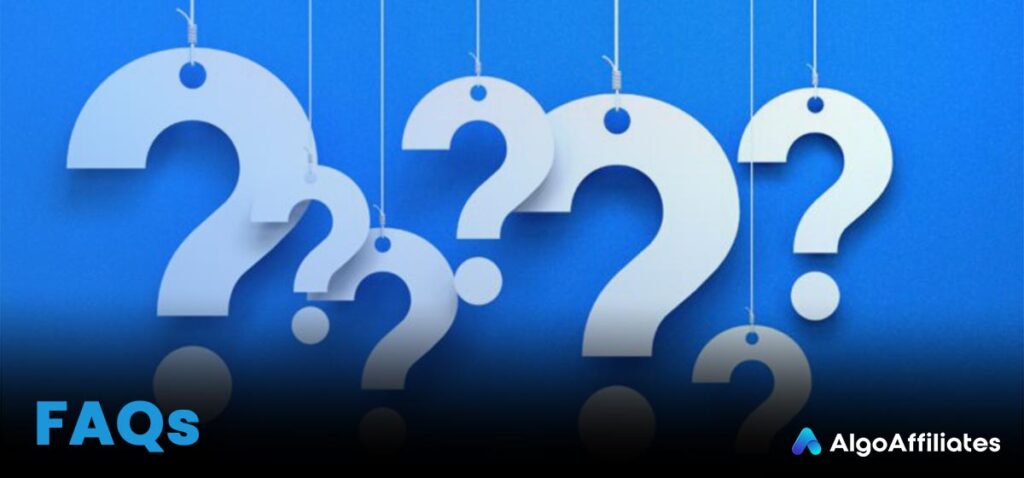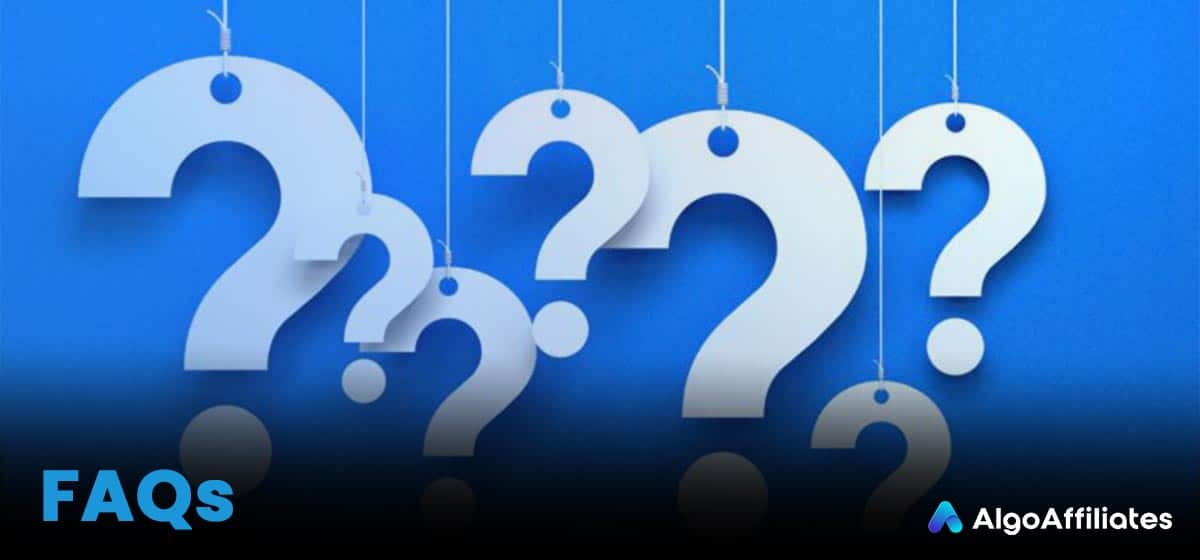 key questions to website-free affiliate marketing answered:
1.    What are the benefits of website-less affiliates?
The key benefit is that affiliate networks and programs do much of the content work for you through their landing pages, affiliate offers, their own websites, or links. All the affiliate has to do is share their link with a suitable audience.
Related to that benefit are the time and money saved by not having to build a website and then invest in content. Also, without the need for site development, you can try out various affiliate programs faster or push offers more quickly to test out successful opportunities. This approach lets you make hay with winning projects and moving on from less-rewarding ones before you sink too much time or effort into them.
2.    Is research important when doing affiliate marketing without a site?
One of the most integral pillars of effective marketing is doing research. The better you understand your target audience, the products, and competitors, the better equipped you will be for success. While research will give you direction and focus, how you apply your research to your marketing campaigns will determine the success of your affiliate marketing without a site.
3.    What are the risks of no-website affiliate efforts?
Primarily, you are creating little value nor attracting and building your own audience, which might limit the response to your affiliate offers. Also, if you promote offers on social media or forums, the audience can be broad and very likely to ignore marketing-related posts.
For example, if you just post links on Twitter you won't get many followers, so you might still need to contribute to a conversation, which likely isn't on your contentless agenda. And, if you turn up on Reddit pushing links you might soon get banned by the moderators.
One major risk of not having a website is that you are not developing a web property that will appreciate in value, based on your success. Often, affiliates sell their websites for sizeable amounts if they can prove the results of their affiliate marketing. Essentially, a well-developed website with traffic is a highly sought-after asset.
4.    How do I drive traffic without a website?
For a start, you can use paid advertising to drive people to your links. As a beginner without a website, you may feel overwhelmed learning how to set up, manage and optimize paid media campaigns. It can initially be expensive till you figure things out, but this is an invaluable skill for an affiliate marketer. The investment in time, money, and effort can pay off massively.
Next up is organic traffic from social media, by developing your social media channels and getting followers that you can present your affiliate offers. You can post links as part of conversations on Twitter or highlight them with videos on YouTube or Instagram. This is free, apart from your time, and can be automated through social media management apps, but again you should balance content vs affiliate offers and continue to add value for your audience.
Other traffic sources to consider include:
Forums
Facebook groups
Telegram groups
Email marketing
Quora
Reddit
Pinterest
Guest blogging
Joint ventures
And plenty more…
5.    Is the no-website affiliate approach more complicated?
It can be if you are not prepared and do not have a clear strategy. The major complication of marketing without a website is your campaign optimization is limited (there is still plenty you can do) as you cannot adapt or modify the landing pages or websites of the merchant that refer your leads to. For example, it is proven that small tweaks like CTA text or even button color can impact performance.
Even if you have a website and then redirect your visitors to the merchant's pages, you will still have the same issue but by using your own landing pages and site pages, they can do all the pre-selling and you can lead your audience through much of the funnel.
On the flip side, not having a website can also reduce complexity, as you don't need to worry about building, maintaining, and optimizing a site. Whichever route you decide on, you need a clear plan that is specific to your approach. As with all performance marketing efforts, you need to track and analyze as much as you can so you can determine what works and what doesn't.
It is worth mentioning that some affiliate offers may work better than others when marketing without a site. Speak with your affiliate manager to gain insights into this but also don't be afraid to try different offers to see how they perform.
Join Affiliate Networks Without a Website
From the methods above you can see there are plenty of ways to go about affiliate marketing without the need for time-consuming, and costly, website design and building. Based on that, there are plenty of affiliate networks with exciting and relevant programs that require no website or existing audience for beginners, across many verticals and niches.
1.    Amazon Associates Affiliate Program
One of the simpler affiliate programs for affiliate marketing without a website is Amazon Associates. Joining is quick and easy. Then, choose any product links you want that you can place within all types of content. Among the most popular marketing channel types are YouTube and TikTok videos that discuss products and then provide a list of Amazon links in the description for your audience to choose from.
Amazon's store and its huge range of partner businesses mean there will always be a constant stream of suitable and new offers for your affiliate marketing. Amazon's own deals, alongside major events like Amazon Prime Day, Black Friday, and Cyber Monday that tie offers together, create an endless series of marketing opportunities. And, if someone goes on an Amazon spending spree, you will earn a commission on all their purchases.
While Amazon has millions of products for you to promote, the commissions are not always that impressive. While you may be tempted to find better-paying programs, as a beginner, the power of Amazon's brand and familiarity goes a long way to help you get more conversions.
2.    Algo-Affiliates Performance Marketing Network
Offering greater value, Algo-Affiliates network provide offers with impressive landing pages that do all the content work for you. All you need to do is share the link. You can preview each landing page on our dashboard, and choose by content type or market, to find the best ads and marketing content for your audience.
At Algo-Affiliates, it is easy to filter by target country, mobile or web, and payout value among others. With over 1,500 offers to choose from and powerful marketing tools to get the right ads in front of your audience, flexibility can drive results whatever your affiliate approach.
The great AI-powered smartlinks are ideal for beginner affiliates as the ads will auto-optimize to make sure the viewer is seeing the more relevant ad for them. On top of all the cool tech and offers, we have an incredible team of affiliate managers that will assist you on your journey to becoming a super-affiliate.
3.    JVZoo Affiliate Network Affiliate
JVZoo is one of the affiliate networks that aim to do business fast, providing free and instant access to an affiliate network with thousands of vendors to choose from.
The JVZoo site has plenty of content to inspire beginner affiliates and help experienced ones refine their approach. It supports over 800,000 affiliates and provides free training and marketing materials, with success indicated by over $1 billion in sales.
Lucrative CPS offers from JVZoo focus on digital services such as image and video automation tools, stock trading apps, and marketing services/information. Additional categories include business, education, entertainment, health and fitness, home and family, eCommerce, and software, but the focus remains heavily on digital products.
JVZoo has been in action for around a decade and has thousands of digital affiliate offers with EPC rates typically in the $1-$5 range, with some commissions up to 50%, plus plenty of bonuses and launch offers to keep affiliates engaged. Payouts are made after you reach $50 in earnings to PayPal, by check, or Payoneer.
4.    Rakuten LinkShare Affiliate
Rakuten is an affiliate industry giant with over 25 years of operation. It provides affiliate offers that deliver up to 10% commission depending on the product and partner. One of the largest affiliate players, Rakuten has a huge range of award-winning programs and offers for no-site affiliates.
Signing up on the LinkShare Affiliate page is quick and easy, and as the name suggests you are free to share those links across most media types. But check the terms and conditions and stay within them. One of the best features Rakuten offers is you can set your own monthly payout threshold during sign-up to simplify a common affiliate bug bear.
With such market clout, Rakuten works with major brands and partners, across technology, retail, and consumer brands including NordVPN, Microsoft, LEGO, Billabong, and JetBlue. Not all offers will be available to website-less affiliates, but there are certainly plenty of exciting offers to choose from.
5.    ShareASale Affiliate Network
ShareASale was voted the best CPS affiliate network for 2022 and is happy to work with affiliates that do not have their own website. It is an established affiliate market player with over 20,000 brands providing affiliate offers across travel, digital business, retail, sports, and finance.
ShareASale launches hundreds of new programs each month, delivering a regular supply of affiliate offers. Some offers are provided as links or banners, while others are available as videos, custom links, or coupons. The ShareASale blog regularly highlights new brands that you might want to work with, and their much-maligned help system was recently updated, providing a better quality of support if you have an affiliate query.
Paying monthly, typically on the 20th, ShareASale has plenty of CPA offers that can deliver strong rewards for the website-less affiliates, as the company discussed on its own blog, which even mentions the possibility of radio, flyer, and magazine advertising if you have an old-school approach that might be worth trying.
Summary
Whatever approach you choose as an affiliate, you can get started without a website. The key to affiliate marketing without a website is finding and placing high-converting affiliate offers in front of the right audience and giving them enough of a reason to click the offer.
High-value content like compelling products, strong calls to action, and slick landing pages will do most of the hard work for you. When you choose the best affiliate program for beginners without a website, it is essential to choose a program that can support you and provide you with optimal marketing materials.