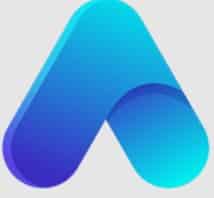 Published on August 24, 2023
Unveiling the Best Nutra Affiliate Networks for Maximizing Earnings
In the realm of modern well-being, Nutra affiliate marketing has emerged as a powerhouse. This specialized segment focuses on promoting health-enhancing nutraceuticals – supplements, vitamins, and dietary aids. This guide unravels the unique dynamics of Nutra, from product insights to proven strategies. Discover how to craft compelling content, optimize for search engines, engage your audience, and strategically promote products. Whether you're a wellness blogger or a digital marketer, this guide equips you to navigate the Nutra affiliate landscape successfully. Unleash the potential of health-conscious consumers and seize your place in this thriving niche.
Defining "Nutra Affiliate" Marketing
Nutra Affiliate Marketing is a specialized segment of the broader affiliate marketing world. It focuses specifically on the promotion and sale of nutraceuticals—products derived from food sources that provide extra health benefits in addition to the basic nutritional value found in foods. These products range from vitamins, supplements, to specific dietary products.
To put it simply:
Affiliate Marketing: A marketing arrangement where an online retailer pays a commission to an external website for generating traffic or sales through its referrals.
Nutra Affiliate: The same concept, but specialized in promoting nutraceutical products.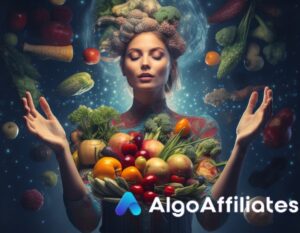 The rise of Nutra products in the affiliate scene
The demand for health and wellness products has skyrocketed in recent years. As consumers become more health-conscious, the Nutra industry has risen to meet these demands.

Here's a quick breakdown of why Nutra products have gained traction in the affiliate marketing world:
Growing Health Consciousness: With the increased accessibility of information, consumers are now more aware of their health needs and are seeking products that can cater to these needs.
High Profit Margins: Nutraceuticals often boast higher profit margins compared to other products, making them an attractive proposition for affiliates.
Diverse Product Range: From herbal supplements to organic vitamins, the vast array of products ensures that affiliates can choose niches they're passionate about or have expertise in.
A report by Grand View Research projected that the global nutraceuticals market size would reach USD 722.49 billion by 2027, growing at a CAGR of 8.3% over the forecast period. With figures like these, it's evident why the affiliate marketing scene has eagerly embraced Nutra products.
Algo Affiliates Review: Zeroing in on the Nutra Niche

In the vast landscape of affiliate marketing, identifying a platform that caters specifically to your niche can be a game-changer. With the Nutraceutical (Nutra) sector booming, many affiliates are seeking the best platforms to maximize their earnings. Algo Affiliates, with its tailored approach to this niche, has garnered attention. In this review, we will comprehensively evaluate its offerings within the Nutra industry.
Background and Overview
Introduction to Algo Affiliates
Algo Affiliates, as an affiliate marketing platform, distinguishes itself with a keen focus on niches, Nutra being one of its prominent sectors. The platform integrates advanced technology to streamline the affiliate marketing process, promising optimized conversions for its partners.

Rise in the Nutra Space
Since its inception, Algo Affiliates has strategically positioned itself in the Nutra niche, capitalizing on the growing global demand for health and wellness products. Their curated list of products and partnerships reflects a clear understanding of the market's pulse.
Features Tailored for the Nutra Niche
Wide Array of Nutra Products
Algo Affiliates boasts a diverse range of products in the Nutra sector. From organic health supplements to wellness teas, there's a product for every affiliate's target audience.
Real-time Analytics and Reporting
The platform's real-time analytics tool provides invaluable insights, enabling affiliates to track performance metrics, identify best-selling products, and optimize their campaigns for the Nutra audience.
Dedicated Support for Nutra Affiliates
The support team at Algo Affiliates, well-versed in the intricacies of the Nutra market, ensures affiliates have the necessary resources and guidance to thrive.
Advantages and Limitations
The Upsides
Niche-specific Offerings: Algo Affiliates' dedicated focus on Nutra ensures products and promotions are tailored to the market's needs.
High Conversion Rates: Their optimized funnels, especially for Nutra products, often lead to better conversions.
Prompt Payments: Affiliates in the Nutra sector have commended the platform for its consistent and timely payouts.
The Downsides
Market Saturation: With the Nutra industry being competitive, some affiliates might find certain product segments oversaturated.
Platform Learning Curve: Some beginners might need time to familiarize themselves with the platform's extensive features.
How Algo Affiliates Stacks Up Against Competitors
Algo Affiliates vs. Leading Platforms
When compared to other major affiliate platforms, Algo Affiliates holds its ground, especially in the Nutra sector. The niche-focused approach, coupled with robust analytics, gives it an edge.
Unique Selling Points in the Nutra Niche
The platform's emphasis on real-time data, combined with a vast product catalog tailored for the Nutra market, sets Algo Affiliates apart. Moreover, the dedicated support for Nutra affiliates ensures that partners have all they need to succeed.

Conclusion
For those venturing into the Nutra affiliate marketing space, Algo Affiliates emerges as a strong contender. Its blend of technology, market understanding, and affiliate support makes it a preferred choice for many. The potential benefits with Algo Affiliates, especially in the Nutra sector, seem promising.
ClickBank Review: A Deep Dive into the Nutra Niche

ClickBank, a titan in the affiliate marketing arena, is renowned for its vast marketplace, offering a plethora of products across various niches. One of its standout sectors is Nutraceuticals (Nutra). In this comprehensive review, we will closely examine ClickBank's offerings tailored for the burgeoning Nutra niche.
Background and Overview
Introduction to ClickBank
Established over two decades ago, ClickBank has grown exponentially, becoming a household name in affiliate marketing. Recognizing market trends, it has always provided a platform for trending niches, Nutra being one of its prominent ones.
Rise in the Nutra Space
ClickBank has astutely aligned itself with the booming Nutra industry, capturing the growing demand for health and wellness solutions. Their partnerships and products reflect a seasoned understanding of what the health-conscious consumer seeks.

Features Tailored for the Nutra Niche
Diverse Catalog of Nutra Products
From dietary supplements to fitness regimes, ClickBank's marketplace brims with a variety of products catering to diverse health needs, ensuring affiliates have multiple choices to promote.
Robust Analytics and Performance Tracking
With ClickBank's advanced dashboard, affiliates can track their Nutra campaigns, get insights on best-selling products, and refine strategies based on real-time data.
Dedicated Support and Resources
ClickBank offers specialized resources, guides, and customer support to help Nutra affiliates maximize their potential and resolve any issues promptly.
Pros and Cons
The Pros
Extensive Nutra Product Range: Affiliates can choose from hundreds of Nutra products, ensuring they find the perfect fit for their audience.
Reputation: ClickBank's long-standing credibility in the industry guarantees trust and reliability.
Flexible Payouts: Affiliates benefit from multiple payout options, ensuring they can access their earnings conveniently.
The Cons
Marketplace Complexity: New affiliates might initially find the vast marketplace overwhelming to navigate.
Competition: Given the popularity of the platform, some Nutra products might have high competition.
Comparing ClickBank to Rivals
ClickBank vs. Major Affiliate Platforms
ClickBank, with its seasoned experience and extensive Nutra product range, often outpaces many rival platforms in terms of offerings and affiliate support.

Distinctive Features in the Nutra Niche
ClickBank's expansive product portfolio, combined with robust analytics and affiliate resources, positions it as a leading choice for those seeking to venture into the Nutra niche.
Conclusion
For affiliates aiming to penetrate the Nutra market, ClickBank stands as a formidable platform. Its blend of experience, market expertise, and affiliate support offers a promising venture for those targeting the health-conscious audience.
Amazon Associates Review: Spotlight on the Nutra Niche
Amazon Associates, known as the behemoth of affiliate programs, is not just about selling gadgets or books. The platform also offers lucrative opportunities within the Nutra industry. In this review, we will delve into how Amazon Associates caters to the Nutra niche, providing affiliates a chance to cash in on this booming sector.
Background and Overview
Introduction to Amazon Associates
As Amazon's affiliate program, Amazon Associates allows marketers to promote and earn commissions on a vast array of products. With the surge in the wellness industry, Amazon's Nutra offerings have expanded exponentially, providing a goldmine of opportunities for affiliates.

Rise in the Nutra Space
Amazon, with its global reach, has effectively captured the rising trend of nutraceuticals. From organic supplements to holistic wellness kits, Amazon's vast inventory is a testament to the growing consumer demand in this sector.
Features Tailored for the Nutra Niche
Expansive Nutra Product Selection
Amazon's inventory boasts a plethora of Nutra products. Affiliates have the flexibility to promote anything from herbal supplements to specialized diet plans, catering to varied audience interests.
User-Friendly Interface with Detailed Reporting
The Amazon Associates dashboard is intuitive, offering detailed insights on product performance, clicks, and conversions, enabling affiliates to optimize their campaigns effectively.

Regular Promotions and Deals
Amazon frequently offers discounts and deals on its Nutra products. Affiliates can capitalize on these promotions to drive more sales and increase their commissions.
Pros and Cons
The Pros
Wide Product Range: The vast Nutra product range ensures affiliates can find the perfect product that resonates with their audience.
Trustworthiness: Amazon's established reputation ensures higher conversion rates as customers trust the platform.
Seamless Integration: Amazon provides various tools and widgets to seamlessly integrate product promotions into any website or blog.
The Cons
Lower Commissions: Compared to specialized affiliate programs, Amazon might offer relatively lower commissions for some Nutra products.
Short Cookie Duration: With a 24-hour cookie window, affiliates need to ensure their leads convert quickly.
Conclusion
For affiliates exploring the Nutra industry, Amazon Associates offers a reliable and expansive platform. While it might not always offer the highest commissions, the volume of sales and the platform's trustworthiness can lead to substantial earnings.
ShareASale Review: Exploring the Nutra Niche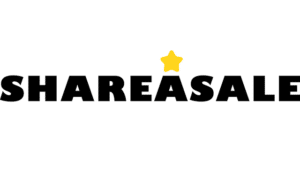 As a leading affiliate marketing platform, ShareASale offers diverse opportunities across various niches. Within the vast range of categories, the Nutra sector has proven to be a rewarding space for affiliates. This review provides insights into how ShareASale facilitates affiliates in the Nutra niche.
Background and Overview
Introduction to ShareASale
With over two decades in the industry, ShareASale is a trusted affiliate marketing platform that connects merchants with affiliates. Known for its transparent operations and extensive network, ShareASale offers a unique range of Nutra products for promotion.
The Growth of the Nutra Space on ShareASale
Identifying the increasing global demand for health and wellness products, ShareASale has incorporated a broad range of merchants specializing in the Nutra niche. This provides affiliates with a wealth of choices to align with their audience preferences.

Features Tailored for the Nutra Niche
Diverse Selection of Nutra Merchants
From organic supplements to specialized nutrition programs, ShareASale hosts a variety of merchants that offer Nutra products, ensuring that affiliates find the perfect match for their campaigns.
Affiliate-Friendly Reporting and Analytics
ShareASale's dashboard provides affiliates with granular insights into their campaigns, from click-through rates to conversions, allowing for effective strategy optimization in the Nutra sector.
Exclusive Merchant Deals and Promotions
Many merchants on ShareASale offer exclusive deals and promotions on their Nutra products, providing affiliates an edge in promoting products with added incentives.
Pros and Cons
The Pros
Diverse Merchant Base: Affiliates have the luxury of choosing from a myriad of Nutra merchants, ensuring varied and unique promotional opportunities.
Reliable Payments: ShareASale has a reputation for punctual and consistent affiliate payouts.
Intuitive Platform: The user-friendly interface, combined with detailed analytics, assists affiliates in fine-tuning their strategies.
The Cons
Initial Approval Process: Some affiliates might find the initial merchant approval process a bit stringent.
Variable Commissions: Depending on the merchant, commission rates in the Nutra niche might vary considerably.
Conclusion
For those targeting the Nutra industry, ShareASale offers a potent mix of diversity, reliability, and user-friendliness. The extensive range of merchants combined with the platform's seasoned industry presence makes it a top choice for Nutra affiliates.
CJ Affiliate Review: Navigating the Nutra Niche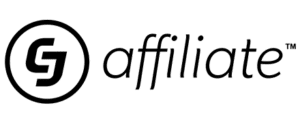 CJ Affiliate, renowned for its global affiliate marketing network, offers unparalleled opportunities across numerous niches. Among them, the Nutra sector stands out for its growth potential and profitability. This article delves into the prospects that CJ Affiliate presents within the Nutra niche.
Background and Overview
Introduction to CJ Affiliate
Established as a cornerstone in affiliate marketing, CJ Affiliate connects advertisers and publishers seamlessly. Their emphasis on transparency, coupled with a robust system, has made them a preferred choice for many. Within the umbrella of offerings, the Nutra niche emerges as a prominent sector.
The Nutra Niche Evolution on CJ Affiliate
Recognizing the burgeoning global interest in health and wellness, CJ Affiliate has brought onboard numerous advertisers specializing in Nutra products. This move ensures affiliates have an extensive product palette to cater to diverse consumer demands.
Nutra Niche-Specific Features
Broad Spectrum of Nutra Advertisers
CJ Affiliate boasts an impressive lineup of advertisers offering a wide range of Nutra products. From holistic wellness solutions to specific dietary supplements, the platform provides affiliates with numerous choices.
Advanced Reporting and Analytical Tools
The platform's sophisticated analytical suite offers affiliates insights into click rates, conversions, and overall campaign performance. These tools are invaluable for affiliates aiming to maximize their returns within the Nutra niche.
Exclusive Promotions in the Nutra Sector
CJ Affiliate's unique collaboration with its advertisers often results in exclusive promotions and deals for Nutra products. Affiliates can harness these offers to enhance their promotional strategies.
Pros and Cons
The Pros
Global Reach: CJ Affiliate's extensive network allows affiliates to tap into global markets, especially beneficial for Nutra products with universal demand.
High-Quality Advertisers: The platform's stringent advertiser selection ensures affiliates have access to reputable and high-converting Nutra brands.
Dynamic Platform: Affiliates benefit from real-time tracking, deep linking capabilities, and other advanced features tailored for optimum performance.
The Cons
Steep Learning Curve: Newcomers might find CJ Affiliate's platform a tad complex initially, given its plethora of features.
Variable Commission Structures: Depending on the advertiser, commissions in the Nutra niche can vary, requiring affiliates to strategize accordingly.
Conclusion
CJ Affiliate stands as a formidable platform for affiliates keen on exploring the Nutra niche. Its mix of quality advertisers, advanced features, and global reach positions it as an invaluable tool for success in affiliate marketing within the Nutra sector.
Case Study: Jane's Journey in Nutra Affiliate Marketing
Jane, a fitness blogger, started incorporating Nutra affiliate links into her blog posts in 2018. By recommending products she personally used, she was able to generate trust among her followers. By 2020, her monthly earnings from Nutra affiliate commissions surpassed her income from all other sources combined. Jane's success showcases the potential lying within the Nutra affiliate marketing space, especially when approached authentically and knowledgeably.
Case Study: Alex's Success with Tiered Commissions
Alex, a wellness influencer, partnered with a Nutra supplement brand on CJ Affiliate. Initially, he earned a 10% commission on each sale. However, as his referrals grew, he moved up the tier, eventually earning 25% commission on sales. In just six months, his monthly earnings tripled, demonstrating the potential of performance-based tier structures in Nutra affiliate programs.
Case Study: Mark's Transformation with an Affiliate App
Mark was a budding Nutra affiliate marketer. He spent hours manually tracking his sales and calculating his commission. Discovering a highly-rated Nutra affiliate app, he decided to give it a try. The results? His productivity skyrocketed. With automated tracking, real-time data, and valuable insights from the app's training material, Mark's earnings saw a growth of 70% in just three months.
Key Components of Nutra Affiliate Programs
---
Nutra affiliate marketing, as we've already established, is no mere trend—it's an evolution of marketing in response to the demand for more personalized and health-conscious products. However, to truly excel in this niche, understanding the fundamental components of Nutra affiliate programs is crucial. In this section, we'll dissect these essential elements, offering a clear roadmap for both beginners and seasoned affiliate marketers.
The nature of Nutra products
Before delving into the intricacies of promoting such products, it's essential to first understand what constitutes a Nutra product. Broadly defined, Nutra products are supplements and foods that not only nourish but also offer medicinal benefits. These can include:
Dietary Supplements: Often in pill, powder, or liquid form, they might contain vitamins, enzymes, minerals, amino acids, or herbs.
Functional Foods: These are regular foods but have a potentially positive effect on health beyond basic nutrition. Think of fortified cereals or omega-3 enriched eggs.
Medicinal Foods: Formulated to be consumed or administered internally, under the supervision of a physician, and intended for specific dietary management of a disease or condition.
A survey by the Council for Responsible Nutrition (CRN) found that about 77% of U.S. adults take dietary supplements, emphasizing the vast market potential for these products.
How to Succeed in Nutra Affiliate Marketing
---
While the Nutra affiliate marketing niche is brimming with potential, it is also rife with competition. To thrive, one must not only understand the industry but also be equipped with strategies and tactics that set them apart. This section is a deep dive into the best practices that can help both novices and seasoned marketers make a significant impact in the Nutra affiliate realm.
Identifying trending Nutra products
To stay ahead of the curve, you need to have your finger on the pulse of the latest trends. Here's how you can identify the next big thing in Nutra:
Stay Updated with Industry Reports: Organizations like the Nutrition Business Journal often release insights about emerging trends.
Engage in Forums and Communities: Websites like Reddit and niche-specific forums can be gold mines for spotting rising trends.
Follow Health & Wellness Influencers: Influencers often get early access to products or trends. Observing their content can give you a head-start.
For instance, in 2019, the surge in interest around adaptogens, like Ashwagandha and Rhodiola, was largely predictable by observing these channels.
Best practices for promoting Nutra offers
Promotion is where the rubber meets the road. Here's a breakdown of effective promotion strategies:
Content Marketing: Crafting insightful blog posts or videos that provide value and subtly integrate affiliate links can build trust and drive sales.
Email Marketing: Segmenting your audience and sending targeted Nutra product recommendations can lead to higher conversions.
Leverage Testimonials & Reviews: Sharing real user feedback can significantly boost credibility.
An example here is Sarah, a fitness blogger. Instead of merely promoting a weight loss supplement, she documented her 30-day journey with it, sharing the good, the bad, and the results. This authentic approach led to a 50% spike in her referral sales.
Utilizing data analytics in Nutra affiliate campaigns
In the digital age, data is king. Using analytics tools, you can refine your strategies for better results. Here's how:
Track Conversion Rates: Understanding which products or promotional methods are most effective can help refine strategies.
Analyze Audience Behavior: Tools like Google Analytics can shed light on user behavior, guiding content and promotional strategies.
A/B Testing: Experiment with different promotional strategies to see what resonates most with your audience.
Case in point: Tom, a Nutra affiliate, noticed through analytics that while his traffic was high, conversion rates were low. By A/B testing, he identified that product reviews converted significantly better than generic product promotions. Shifting his strategy, he boosted his sales by 40%.
Maximizing Profits in Nutra Affiliate Marketing
---
Affiliate marketing, especially within the niche of Nutra, is a lucrative avenue. But like all businesses, it demands strategy, insight, and proactive action to maximize profitability. This article explores various techniques, tips, and best practices to elevate your earnings in the realm of Nutra affiliate marketing.
Understanding the Nutra Niche
To excel in any field, understanding the nuances of that domain is crucial. Here's what you need to know about Nutra:
Dynamic Consumer Needs: The Nutra market is always evolving. New health trends emerge, and consumer preferences shift. Keeping an eye on these changes is vital.
Product Authenticity: The health industry is flooded with counterfeit products. Associating with authentic products builds trust and ensures repeat customers.
Regulatory Environment: Nutra products often come under the scanner of health authorities. Always promote products that comply with regional health standards.
Statistical Insight: A 2019 study showed that 64% of consumers were more likely to buy a Nutra product endorsed by a trusted affiliate marketer.
Tips to Boost Your Earnings
Simply being part of an affiliate program doesn't guarantee high profits. Here are strategies to elevate your earnings:
Diversify Your Product Portfolio: Don't put all your eggs in one basket. Promote a range of products to cater to a broader audience.
Engage in Continuous Learning: Affiliate marketing methods evolve. Stay updated with the latest trends, tools, and techniques.
Leverage Social Media: Platforms like Instagram, Pinterest, and Facebook are goldmines for Nutra affiliates. Engage, advertise, and connect with your audience here.
Optimize for SEO: Ensure your promotional content ranks high on search engines. Use tools like Google's Keyword Planner for insights.
Example: Sarah, an affiliate marketer, saw a 50% rise in her profits when she started promoting a diverse range of Nutra products, targeting different age groups and health needs.
Avoiding Common Pitfalls
Like any business, Nutra affiliate marketing comes with its challenges. Here's what to watch out for:
Over-Promotion: Bombarding your audience with excessive promotional content can be off-putting. Strive for a balance.
Ignoring Analytics: Tools like Google Analytics offer invaluable insights. Not leveraging them is a missed opportunity.
Setting Unrealistic Expectations: While Nutra affiliate marketing is lucrative, it's essential to set achievable targets.
Conclusion: Embrace the Journey Towards Nutra Affiliate Success with Algo Affiliates
In closing, our exploration into Nutra affiliate marketing highlights a remarkable avenue for individuals seeking not only financial rewards but also a chance to impact lives positively. The Nutra niche isn't just a passing trend; it's a thriving ecosystem fueled by health-conscious consumers seeking products that align with their well-being goals.
As we've delved into the nuances of Nutra affiliate marketing, one platform consistently shines as a beacon of opportunity: Algo Affiliates. With its tailored approach to the Nutra niche, a wide array of products, real-time analytics, and dedicated Nutra affiliate support, Algo Affiliates stands out as the ideal choice to embark on this journey. The synergy between your expertise and Algo Affiliates' specialized platform can lead to unparalleled success in the Nutra affiliate space.
So, seize this opportunity with Algo Affiliates as your partner. By combining your passion for health and wellness with the platform's tools and resources, you're poised to make a significant impact while reaping the rewards of a flourishing Nutra affiliate marketing venture. Your journey towards Nutra affiliate success starts here with Algo Affiliates.