Published on September 06, 2023
Unlocking Earnings: Your Guide to the Dhgate Affiliate Program
In today's digital age, opportunities for online income generation have multiplied, with affiliate marketing emerging as a particularly promising avenue. One such program that has captured the attention of affiliate marketers worldwide is the Dhgate Affiliate Program. This powerful platform not only opens doors to a vast array of products but also offers significant earning potential.
If you're seeking to harness the potential of affiliate marketing, you've arrived at the right destination. In this comprehensive guide, we will explore the Dhgate Affiliate Program, unveiling its inner workings, benefits, and strategies for success. Whether you're new to the world of affiliate marketing or a seasoned pro, this guide will equip you with the knowledge and tools to embark on a profitable journey with Dhgate. So, let's unlock the potential together.
Exploring Dhgate
What is Dhgate?
At its core, Dhgate is an online e-commerce marketplace that serves as a bridge between international sellers and buyers. Established in Beijing, China, in 2004, Dhgate has grown to become one of the world's leading e-commerce platforms. It specializes in connecting businesses and individual sellers, primarily from China, with customers around the globe.
Dhgate's vast marketplace hosts an extensive range of products, spanning from electronics and fashion to home goods and more. What sets Dhgate apart is its focus on facilitating cross-border trade. It allows sellers to reach a global audience, while buyers can access a wide variety of products at competitive prices. Essentially, Dhgate acts as a middleman, providing a secure platform for transactions and ensuring that both sellers and buyers have a seamless experience.

This e-commerce giant has gained recognition for its commitment to quality and reliability. It implements strict measures to vet its sellers, striving to offer buyers a safe and trustworthy environment for their online shopping needs. Dhgate's reach extends far and wide, making it a prominent player in the world of international e-commerce. Whether you're looking for the latest tech gadgets, stylish clothing, or unique accessories, Dhgate likely has what you're seeking, and its affiliate program opens doors to exciting earning opportunities for marketers.
Why Choose Dhgate for Affiliate Marketing?
Dhgate presents a compelling opportunity for affiliate marketers seeking to maximize their earnings and promote a reputable, international e-commerce platform. Below, we delve into the key reasons why you should consider Dhgate for your affiliate marketing endeavors:
1. International Reach: Dhgate boasts a global customer base, providing affiliate marketers with a vast and diverse audience to target. Whether you're based in North America, Europe, Asia, or elsewhere, you can tap into Dhgate's extensive reach to promote products to a worldwide audience.
2. Diverse Product Catalog: Dhgate's product catalog covers virtually every category imaginable, from electronics and fashion to home goods and beauty products. This diversity enables affiliate marketers to cater to a wide range of niche markets and consumer interests, increasing the potential for commissions.

3. Competitive Commissions: Dhgate offers competitive commission rates to its affiliate marketers. As a Dhgate affiliate, you can earn commissions for every sale generated through your affiliate links. The more sales you drive, the more you can earn, making it a lucrative opportunity for skilled marketers.
4. Trusted Platform: Dhgate has earned a reputation for reliability and quality assurance. They rigorously vet their sellers to ensure that customers receive genuine products. This trustworthiness can enhance your credibility as an affiliate marketer, as you promote products from a reputable platform.
5. User-Friendly Tools: Dhgate provides affiliate marketers with a suite of user-friendly tools and resources to simplify the marketing process. From affiliate links and banners to product feeds and reporting tools, Dhgate equips you with everything you need to succeed.
6. Marketing Support: Dhgate offers support to its affiliates, including guidance on effective marketing strategies and best practices. If you're new to affiliate marketing or seeking to enhance your skills, this support can be invaluable.
7. Payment Options: Dhgate provides flexible payment options for affiliate commissions, including bank transfers and PayPal. This flexibility ensures you can receive your earnings conveniently.
8. Regular Promotions: Dhgate frequently runs promotions and discounts on its platform, giving affiliate marketers valuable content to share with their audience. These promotions can boost conversion rates and commissions.

The Basics of Affiliate Marketing
How Affiliate Marketing Works
Affiliate marketing operates on a simple principle: you promote products or services, and when someone makes a
purchase through your unique affiliate link, you earn a commission. It's a win-win for both affiliates and
businesses.
Affiliate Marketers: Who Are They?
Affiliate marketers come in various forms, from bloggers and YouTubers to social media influencers and website
owners. Anyone with an online presence can become an affiliate.
Benefits of Affiliate Marketing
Affiliate marketing offers benefits like flexibility, passive income potential, and the opportunity to work from
anywhere. You're not limited to a single niche or product.

Types of Affiliate Marketing Models
There are different affiliate marketing models, including pay-per-sale, pay-per-click, and pay-per-lead. Each
has its unique advantages and suits various promotional methods.
Joining Dhgate's Affiliate Program
Becoming a Dhgate affiliate is a straightforward process that can open up a world of opportunities for earning commissions through affiliate marketing. Here's a step-by-step guide on how to join Dhgate's Affiliate Program:
1. Visit Dhgate's Affiliate Program Page
Start by visiting Dhgate's official website. Navigate to their affiliate program page. Typically, this can be found in the website's footer under "Affiliate Program" or a similar section.
2. Sign Up
On the affiliate program page, you'll find an option to sign up as an affiliate. Click on the "Sign Up" or "Join Now" button to begin the registration process.

3. Provide Your Information
You'll be prompted to provide various details, including your name, email address, and contact information. Ensure that you provide accurate and up-to-date information.
4. Choose Your Affiliate ID
During the registration process, you'll likely be asked to choose an affiliate ID or username. This will be a unique identifier that others can use to find and purchase products through your affiliate links.
5. Agree to Terms and Conditions
Like most affiliate programs, Dhgate's program will have terms and conditions that you need to review and accept. Make sure to read these carefully to understand your rights and responsibilities as an affiliate.
6. Verify Your Account
After completing the registration form, you may need to verify your email address or account. Dhgate will typically send you a verification email with instructions.

7. Access Affiliate Tools
Once your account is verified, you'll gain access to Dhgate's affiliate dashboard. This is where you'll find various affiliate tools, including unique affiliate links, banners, product feeds, and tracking tools.
8. Start Promoting
With your affiliate account set up, you're ready to start promoting Dhgate's products. You can choose from a wide range of products and categories to promote, depending on your niche and audience.
9. Track Your Performance
Dhgate's affiliate dashboard will also provide you with performance tracking tools. You can monitor clicks, conversions, and commissions in real-time to assess your marketing efforts' effectiveness.

10. Receive Commissions
As you successfully drive sales through your affiliate links, you'll earn commissions. Dhgate typically has a payment schedule and threshold that you'll need to meet before receiving payments. Be sure to familiarize yourself with their commission structure and payment terms.
Unveiling Commission Structures
Dhgate's Affiliate Program offers a transparent and competitive commission structure designed to reward affiliates for their marketing efforts. Understanding how this commission structure works is crucial for maximizing your earnings as a Dhgate affiliate. Here's a breakdown of the key components of Dhgate's commission structure:
Commission Rates
Dhgate offers a tiered commission structure, meaning that your commission rate increases as you drive more sales through your affiliate links. The more successful you are in referring customers, the higher your commission rate will be.
Standard Commission: This is the base commission rate that you start with when you join Dhgate's Affiliate Program. It typically ranges from 2% to 5%, depending on the product category.
Performance-Based Commission: As you generate more sales, your commission rate can increase. This is an excellent incentive for affiliates to continually improve their marketing strategies.
Cookie Duration
Dhgate typically offers a 30-day cookie duration. This means that when a customer clicks on your affiliate link and makes a purchase within 30 days, you'll earn a commission for that sale.
Conversion Bonuses
Dhgate may offer conversion bonuses as part of their commission structure. These are additional incentives for affiliates who can consistently convert clicks into sales.

Volume-Based Bonuses
Some affiliate programs, including Dhgate's, offer bonuses based on the volume of sales you generate. These bonuses can significantly boost your overall earnings.
Payment Threshold
Dhgate's Affiliate Program often has a minimum payment threshold that affiliates must reach before receiving their commissions. This threshold can vary, so be sure to check the program's terms and conditions.
Payment Schedule
Commissions are typically paid on a monthly basis, but this can vary by program. Be sure to review Dhgate's payment schedule to know when to expect your earnings.
Referral Program
Dhgate may also have a referral program where you can earn additional commissions by referring other affiliates to join the program.
Tracking Tools
To ensure that you receive proper credit for your referrals, Dhgate provides tracking tools and reports in your affiliate dashboard. This allows you to monitor your clicks, conversions, and commissions accurately.
Understanding Dhgate's commission structure is vital for setting realistic earning expectations and optimizing your affiliate marketing strategies. As you become more successful and drive more sales, you can expect your commission rates to increase, providing even greater earning potential. Be sure to review Dhgate's specific commission rates and terms on their official website or affiliate program page to stay up-to-date with the latest information.
Effective Promotion Strategies
Promoting Dhgate's Affiliate Program effectively involves using a variety of marketing strategies to drive traffic and conversions. Here are some tried-and-true methods for successful promotion:
1. Content Marketing:
Create high-quality, informative content related to Dhgate's products or niche markets. This can include blog posts, product reviews, and guides that provide value to your audience.
SEO Optimization: Optimize your content for search engines to increase its visibility. Use relevant keywords and phrases, and ensure your content is well-structured.
2. Social Media Marketing:
Leverage popular social media platforms to reach a broader audience. Share affiliate links and engaging content that encourages users to click through and make purchases.
Influencer Marketing: Collaborate with influencers in your niche to promote Dhgate products. Influencers can provide authentic recommendations to their followers.
3. Email Marketing:
Build an email list and create targeted email campaigns. Send out newsletters, promotions, and exclusive offers to your subscribers, including your Dhgate affiliate links.
4. Paid Advertising:
Invest in paid advertising channels like Google Ads, Facebook Ads, or Instagram Ads. These platforms allow for precise audience targeting to maximize your reach.
5. YouTube Marketing:
Create video content on YouTube, reviewing Dhgate products or showcasing their benefits. Include affiliate links in your video descriptions.
6. Affiliate Websites and Blogs:
If you have a website or blog, integrate Dhgate affiliate links naturally into your content. Be transparent about your affiliate relationship with your audience.
7. Coupons and Discounts:
Share exclusive coupons and discounts with your audience. People love saving money, and this can incentivize them to use your affiliate links.
8. Comparison and Buying Guides:
Create comparison articles or buying guides that help users make informed purchasing decisions. Include Dhgate products and affiliate links.
9. Product Demonstrations:
If you have access to the products, create video or written demonstrations that showcase their features and benefits.
10. Social Proof:
Highlight positive reviews, testimonials, and user experiences with Dhgate products. Social proof can build trust with potential customers.
11. Seasonal Promotions:
Tailor your promotions to holidays, seasons, or special events. Dhgate often runs promotions during these times, providing opportunities for increased commissions.
12. Data-Driven Analysis:
Use analytics tools to track the performance of your promotions. Analyze which strategies are driving the most conversions and refine your approach accordingly.
13. Compliance with Guidelines:
Always adhere to Dhgate's affiliate program guidelines and terms of service. Failure to comply could lead to your removal from the program.
Pros & Cons of Dhgate Affiliate Program
Pros of Dhgate Affiliate Program
Wide Product Selection: Dhgate offers a vast range of products, making it easier to find niche products that align with your audience's interests.
Generous Commissions: Dhgate provides competitive commission rates, allowing affiliates to earn a substantial income for their referrals.
Global Reach: Dhgate is a global marketplace, so affiliates can target audiences worldwide, expanding their earning potential.
Regular Promotions: Dhgate often runs promotions, sales, and discounts, which can boost conversion rates and affiliate earnings.
Easy Signup: Joining the Dhgate Affiliate Program is straightforward, with no associated costs or fees.
Diverse Affiliate Resources: Dhgate offers a range of marketing materials, including banners, text links, and product feeds, to help affiliates with promotions.
Dedicated Support: Dhgate typically provides support for affiliates, helping them maximize their marketing efforts.
Cons of Dhgate Affiliate Program
Shipping Times: Some Dhgate products may have longer shipping times, which can affect customer satisfaction and potentially lead to returns or cancellations.
Quality Control: As a marketplace for various sellers, Dhgate's product quality can vary. Affiliates need to be cautious about the products they promote to maintain credibility.
Competitive Market: The affiliate marketing space for e-commerce is highly competitive, requiring affiliates to employ effective strategies to stand out.
Payment Threshold: Dhgate may have a minimum payment threshold, meaning affiliates must accumulate a certain amount in commissions before receiving payouts.
Product Authenticity: Due to the marketplace nature of Dhgate, affiliates should exercise caution when promoting brand-name products, as some may not be authentic.
Currency Conversion: Dealing with international customers can involve currency conversion, which may lead to additional costs or complications.
Limited Payment Methods: Depending on your location, Dhgate's available payment methods for affiliates might be limited.
Conclusion
The Dhgate Affiliate Program holds immense potential for affiliate marketers. Whether you're new to the world of
affiliate marketing or an experienced pro, Dhgate's global reach and extensive product catalog provide a
platform for success.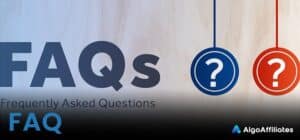 Frequently Asked Questions
What is the Dhgate Affiliate Program?
The Dhgate Affiliate Program allows individuals and websites to promote Dhgate's products and earn commissions on
sales generated through their unique affiliate links.
How do I join the Dhgate Affiliate Program?
To join, you need to apply through Dhgate's affiliate platform. Your application will be reviewed, and upon
approval, you can start promoting Dhgate products.
What commission structures are available?
Dhgate offers various commission structures, including percentage-based commissions on sales and potential
bonuses. Specific rates may vary.
How and when are affiliate commissions paid?
Commission payouts are typically made on a monthly basis, and Dhgate offers multiple payment methods, such as
PayPal or bank transfers.
Can I promote Dhgate products on social media?
Yes, you can promote Dhgate products on social media platforms as part of your affiliate marketing efforts. Be
sure to follow their guidelines and disclosure requirements.
What marketing resources does Dhgate provide?
Dhgate provides affiliates with marketing materials such as banners, product images, and text links to help with
promotional efforts.
Are there any restrictions on promotional methods?
While you can promote Dhgate products globally, some regions may have specific restrictions or guidelines that
you should be aware of.
Is support available for Dhgate affiliates?
Dhgate typically offers support through its affiliate platform, including access to reporting tools, performance
tracking, and occasionally, dedicated affiliate support.
Read more about Affiliate Programs:
Lululemon Affiliate Program>>>
Savage x Fenty Affiliate Program>>>
Louis Vuitton Affiliate Program>>>