Published on May 17, 2022
Affiliate Marketing Programs for Beginners – A Complete Guide
How to get started with affiliate Marketing
If you are  a beginner starting as an affiliate, there are several things that you need to know. Every affiliate wants to maximize their income, and this often causes them to look for high ticket affiliate programs. Essentially, high ticket affiliate programs have high value offers with high commissions, usually above $500. 
While such programs sound very interesting, you have to understand that targeting your audience effectively with such programs is much easier said than done.
A general rule of thumb is that the higher the commission, the more difficult the niche and the more difficult it is to achieve conversions.
While this doesn't mean you should not try high ticket items, when you are first entering the affiliate world, you might do better with easier products till you have a firm grasp of things. That is one of the main reasons why most affiliate marketing programs for beginners don't usually feature high ticket sales. If you have just taken your first few steps in the world of affiliate marketing, it is important for you to set achievable goals and grow from there. 
Affiliate marketing is one of the most effective ways to generate a decent income online.
If you want to make money working online, then affiliate marketing can put you on the right track.
Don't expect affiliate marketing to make you rich overnight, but if you do it right, it could help you generate a decent income over time.

Why Join Marketing Programs for Beginners?
A lot of people often wonder about the difference between affiliate marketing programs designed for beginners and those which are generally available to experts. For starters, beginner affiliate programs have very few entry requirements. You don't need to have a lot of traffic, nor do you need to have a robust social presence. The low barriers to entry make affiliate marketing programs for beginners a good choice. 
However, when you are starting with affiliate marketing, your primary objective should be to learn as much as you can about affiliate marketing as a whole and figure out how you can apply various marketing strategies. There are so many different concepts and techniques used nowadays by affiliate marketers that beginners might find the learning curve steep. While you may be focused on trying to earn as much as you can, as quickly as possible, you need to make sure you can walk before you run. 
For instance, there are plenty of lead generation tips that you can follow in order to get more qualified traffic to your website. Without a comprehensive lead generation strategy, you'll generally find it quite difficult to get engaging traffic that you can convert over the passage of time. By working with the best affiliate marketing programs for beginners, you will be assisted and supported by your affiliate manager. When you start achieving success and see your first commission payments come in, it is highly rewarding and motivating. 
Ample Learning Opportunities
One of the reasons why you should choose the best affiliate marketing programs for beginners is because they offer ample learning opportunities to their affiliates. As a beginner affiliate marketer, you are going to need to learn a lot of different concepts very quickly. 
By joining affiliate programs that are geared towards beginners, you will get access to comprehensive knowledge bases and support staff that will be more than willing to answer your queries. This way, it won't take long before you are able to come up with different strategies and implement them yourself. Learning affiliate marketing for beginners can be a bit confusing, but with the right resources, you will find it much easier to get up to speed. 
Profitable Niches
Hundreds of thousands of people try their hand at affiliate marketing, but it doesn't take long for them to give up. One of the biggest reasons for that is because they fail to choose the right profitable niche. If you are not promoting a good product in a profitable niche, you will simply find it impossible to turn a profit over time.
One of the biggest mistakes that many affiliate marketers make is that they do not do their research properly when looking for a decent niche. If you join a popular affiliate network like ATraffic, you will be able to choose from several popular and lucrative niches like finance, dating, gambling, health and wellness, fitness, and many others. 
Promoting a product or service from a profitable niche automatically puts you at a major advantage; it allows you to sell to an audience that is already primed to buy. Many affiliate programs that are designed for beginners usually offer goods or services in profitable and high-demand niches.
Sure, competition is also quite high in such niches, with everyone trying to get a piece of the profits, but competition also indicates demand, because if no one is selling in a niche then the demand for that item is probably very low. Instead of trying to make as much profit as you can in the early stages, you just need to understand what you are doing, start gaining some confidence, and finding your own style and processes to make your marketing as effective as possible. 
Quick sales will help you get the confidence that you need. Eventually, once you start promoting the products or services properly, you will also begin to understand which promotional methods work best. 
How to Find the most suitable affiliate program as a Beginner: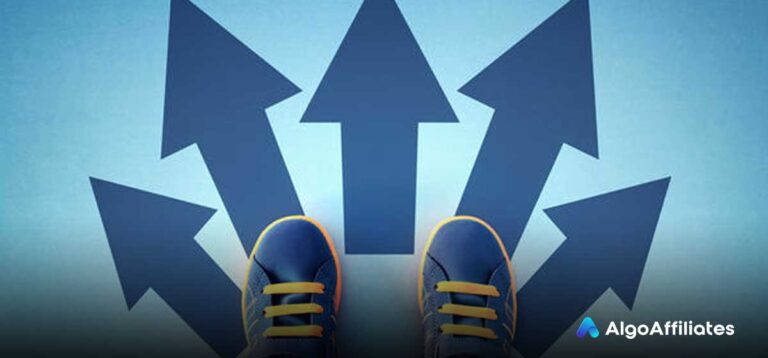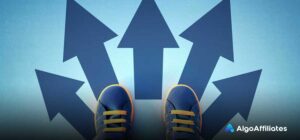 Starting with a few affiliate marketing programs for beginners is a great idea and you can reap the benefits by joining an affiliate network.  Algo -affiliates is a reputable affiliate network that is ideal for all levels of affiliates, and they have a massive network of merchants from various niches, including dating, lifestyle, gambling, education, and finance. 
There are plenty of different affiliate marketing programs for beginners that one can choose when they are just getting started as an affiliate marketer. Affiliate marketing is one of the most popular marketing models used by companies all around the globe. Affiliate programs enable these organizations to expand their marketing efforts without the additional overhead and because affiliates get paid for performance, they only need to pay for results. The affiliate marketing model is a win-win for everyone involved. In this article, we will explore how to select the best affiliate marketing programs for beginners. 
As you begin to learn more and more about affiliate marketing, you will realize that affiliate marketing is not as simple as some sites will claim it to be. For starters, there's a considerable amount to learn and to become really successful as an affiliate takes time, effort, and commitment. But, as with most businesses, if you are consistent and do things correctly, there is a considerable amount of money to be made. 
Therefore, as a new affiliate marketer, you need to be willing to learn and adapt your strategy accordingly. Like any other form of marketing online, you need to understand that new elements and marketing concepts are constantly being added to the mix. 
It's likely that you might find yourself overwhelmed with the sheer number of concepts and ideas that you need to learn to create an affiliate marketing strategy. If you are new, it's important that you start by finding the best affiliate marketing programs for beginners.
Once you can find programs that are designed for beginners, you can eventually start turning a profit, and then grow your affiliate marketing strategy. Joining a renowned affiliate network like ATraffic will give you access to a host of different affiliate offers across many niches that are geared towards beginners, plus plenty of support and assistance, which is an excellent way to take your first steps in the world of affiliate marketing.

Creating a Marketing Strategy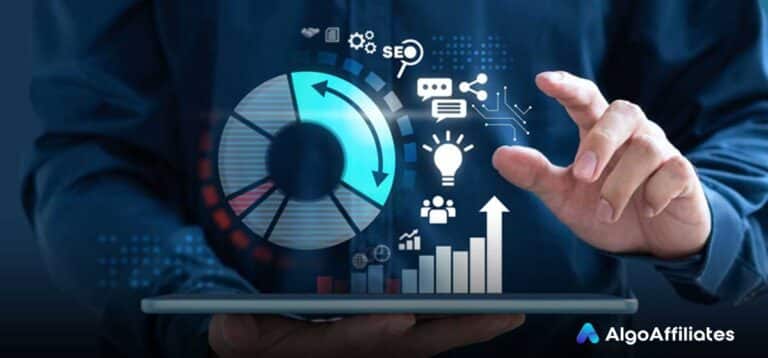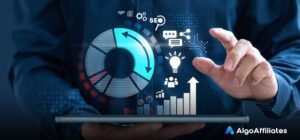 While you can promote virtually all kinds of products or services through your affiliate website, it's important to understand that some channels might be more effective than others. Ideally, the best affiliate marketers use a mix of channels to promote goods and services and earn the highest commissions.
For instance, if you have joined a few investing affiliate programs and are promoting financial services or investment opportunities, using Instagram as a primary tool of promotion might not be the ideal channel. The reason for that is simple: you probably won't find much target audience there, as opposed to Facebook for example. 
People who are looking for ways to diversify their income and invest their savings are constantly on the lookout for different opportunities, but they usually look at options on the web. Social media apps like Instagram are hardly the best platform to use if you are promoting goods or services to such an audience. 
When building a promotional strategy after joining the best affiliate marketing programs for beginners, consider some of the tips given below.
Know the Product/Service You Are Promoting
A lot of beginner affiliate marketers simply try to make a profit by promoting goods and services that they don't fully understand themselves. If you haven't used the product or service you are promoting, how will you convey the message effectively to your audience? This is a very common mistake amongst affiliate marketers, and it's one of the main reasons why they are unable to increase their profits over time. 
While it might not always be feasible to buy and test every product, you should then at least immerse yourself in information about the product, which means not just reading the marketing content on the merchant's site but visiting forums and review sites and getting an understanding of the experiences that consumers have personally had with the product or service. Figure out how it helps people, its uses, and its drawbacks. You need to understand every little thing there is to know about the product or service. Having this knowledge may also prevent you from taking on a sub-standard product and wasting your time. 
Understand Your Audience
Once you have a comprehensive understanding of the product or service, the next step is to get a better understanding of the people that you will be marketing to. It's incredibly important for you to make sure that you get more insights into your customers.
Creating a customer persona is of incredible importance and will give you a very detailed insight into the kind of people who buy these goods and services. For example, if you are promoting forex affiliate programs, targeting a younger demographic of teenagers might not be such a good idea.
You need to target an audience that has money to spare and invest, and this is only possible when you have a better understanding of your target market. This may seem quite simple, but it's actually much more complicated than most people realize.
Creating a buyer persona requires you to gain a detailed understanding of how people interact with your website or your content. In order to understand your audience better, you need to figure out where you can find them.
For instance, if you are promoting cryptocurrency offers, you will probably find your audience on multiple crypto forums. Joining similar forums and engaging with your audience is an excellent way to find out what people like and dislike. It'll also allow you to promote your offers while giving off a more "human" vibe, something that many brands fail to acknowledge.
Once you have an in-depth understanding of your audience and the product or service that you are promoting, you can then start by creating a content strategy.
Building Your Content Strategy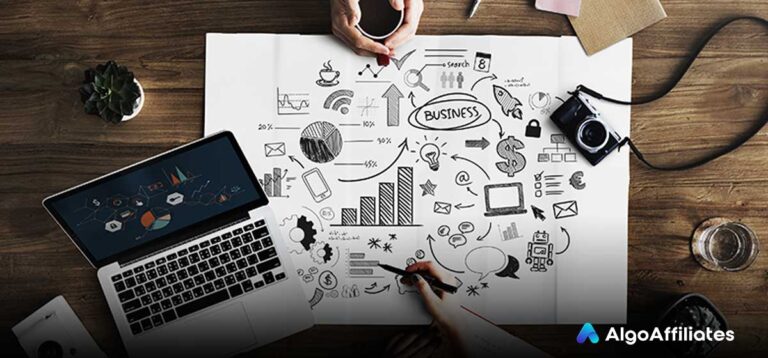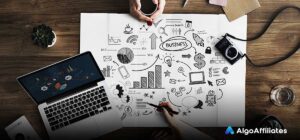 What kind of content do you think your audience will want to see regarding the product or service? 
The content you create will be one of the biggest factors that will prove to be the difference between success and failure in most cases. Unfortunately, most people generally focus on creating promotional content that doesn't even resonate with their audience. You have to create a sales funnel to guide your leads at every step of the way and eventually convert them.
Top of the Funnel Content
The first thing that you need to focus on is the top of the funnel content. This content is at the top of your sales funnel, so it's not designed to sell a product or service. Instead, your primary focus with top-of-the-funnel content is to educate and inform your readers about something important in the niche. 
The purpose of producing such content is to target people during the "awareness" stage. Essentially, this is your chance at making people "aware" of your digital presence or platform. If your ToF content is good, people will return to your blog again and again and read what you have to write. 
Middle of the Funnel Content
This leads us to the next step: the middle of the funnel content. At this stage, you slowly introduce your readers to your core product and services. However, instead of boring them with deep details and specific points, your primary objective is to let them know how the product or service you're promoting can be of value to them. 
This could be done by creating a case study, comparison articles, or even spec sheets. When creating MoF content, you should also add CTAs in order to get signups and eventually build an email list. This will give you a better understanding of people who are willing to receive offers or promotional content from you. 
Bottom of the Funnel Content
And finally, there's the bottom of the funnel content. This type of content is designed to persuade your audience to buy the product. Essentially, you have to go all-out and convince them that the product offers value. By now, your audience will already have built a modicum of trust with your brand, and they just need that final "push" to make the purchase.
Ideally, all bottom of the funnel content should feature a call to action (CTA) button, or a compelling offer designed to get people to convert. This is your chance to close the deal, and you can only do this when you know your audience's pain points. Always focus on their needs and present a solution to them. You will notice a major uptick in sales.
Best Tips: Important Metrics and KPIs to Track 
When you join any affiliate marketing program that's designed for beginners, you will get access to a dedicated reporting dashboard and a host of tools that you can use to track your performance online. However, a common mistake that many beginners make is that they fail to track the key metrics that indicate the performance of their campaigns.
As an affiliate marketer, you need to be aware of the potential of your traffic and the performance of your affiliate campaigns. Are you putting in more money in your marketing than what you are making? It's important to understand the major KPIs and metrics that you need to always be conscious of. Here are a few.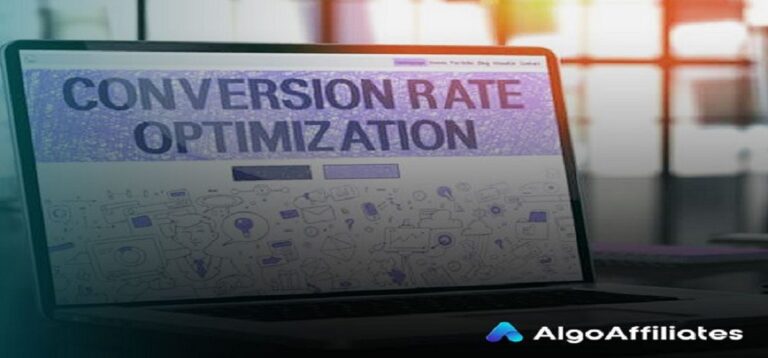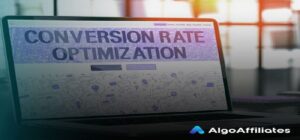 This is arguably one of the most important metrics that you need to focus on. The conversion rate isn't just used by eCommerce store owners, but it also applies to the traffic you send to the merchant. Essentially, the conversion rate indicates just how well your visitors are converting into customers. 
More importantly, it shows that your audience is actually quite interested in the product or service that you are marketing. If your conversion rate is incredibly low, then you need to figure out what you are doing wrong. For instance, if you are regularly pushing out quality content but haven't added any CTAs or buttons to divert your traffic's attention to the next step in the sales funnel, you are doing it wrong. 
The conversion rate is the ratio of leads to sales, or if you are being paid for lead generation then you could look at the ratio of clicks to leads. But what is an acceptable conversion rate? This will depend on many factors such as the niche and it could vary from offer to offer within that niche. As a beginner, reach out to your affiliate manager to understand what the average conversion rate is for a particular offer. Knowing this number will give you a good target to aim for. If you are not coming close to the average rate then you need to figure out where things need improvement. On the other hand, if you are way above average, then you are doing really well, and your goal should be to see how you can even further improve your performance. Essentially, having a baseline conversion rate to aim for is vital for success. 
This might seem like a vague metric, but it's actually quite important. The number of clicks on your website or any affiliate channel simply indicates how much exposure it has received. For instance, if you run a PPC campaign on a popular keyword, you might get more clicks. 
However, simply getting more clicks is not an indicator of your affiliate marketing success. Sure, you are getting more exposure, but more clicks don't always translate to more sales. It could mean that you haven't optimized your affiliate marketing channels for conversions, or it could also indicate poor tracking.
For instance, if you have put up a new landing page that's getting lots of traffic, but little or no sales, it's a clear indicator that your landing page needs to be optimized. You may want to look at the design of the page or figure out what you are doing wrong. 
More importantly, it may indicate a disconnect between your audience and the affiliate product or service you are promoting. A/B testing is a good way to figure out what works on your landing page, allowing you to optimize the elements on the page in a more effective manner. 
Return on Ad Spend (ROAS) / Return on Investment (ROI)
An extremely important metric for use by affiliate marketers is the return on ad spend. This simply indicates the amount of return generated from the amount spent on ads. You can easily calculate your return on ad spend by dividing the affiliate revenue you have generated by the costs incurred on running ads or any other marketing costs. 
However, that's much easier said than done. In the beginning, it's important to just try and maintain a bit of profitability, however, it might take you some time to turn your campaign profitable. Also, don't be despondent if not every campaign is profitable; even super-affiliates sometimes have campaigns that don't deliver the ROI they want. 
When you join different affiliate marketing programs for beginners, you will want to figure out the average ROI. Some of this data might be available from the affiliate network you join, or the merchant might be able to give you a clue. However, in most cases, you'll have to figure this out on your own by exploring different marketing channels. 
Algo Affiliates is a fantastic affiliate network with a team of incredibly experienced performance marketers that can help you to determine your ROI and ways to improve it.  They focus on a range of different niches, including dating, gambling, entertainment, health and wellness, and several others. 
This is another very important indicator that could help you figure out which of the marketing channels you are using are performing better. For instance, is Google AdWords more profitable for you or are you getting better profits from running ads on Facebook? 
Essentially, cost per sale is also the cost of consumer acquisition. It's the amount you are paying for each new customer. Ideally, all of this information is available directly from your affiliate dashboard, provided you have set up proper tracking for all your channels. 
The amount of completed transactions is an important indicator because it is not directly tied to your sales revenue. Simply put, this shows how quickly you are able to acquire new customers.
Customer Lifetime Value (LTV)
This is another useful metric that beginner affiliates often ignore. The lifetime value of a customer indicates the amount of revenue generated by the customer for as long as they subscribe to a service or continue buying. It's important to deduct the initial expenditure of acquiring the customer. 
For instance, if a customer signs up for a subscription through your affiliate link, you are probably going to get a commission for every month they choose to continue with the subscription. Over the passage of time, they will end up generating a considerable amount of revenue for you. It is not always possible to establish this data, especially if you are receiving a CPA commission and not a revenue share. 
Most affiliate marketers don't actually consider the chargeback rate, but you should know that it's capable of providing you with very insightful information about the quality of your traffic. If more people are filing chargebacks or reversing their sales, you may want to consider the quality of your traffic. It is important that you consider the rate of chargebacks and take steps to bring it down. If you have a very high chargeback rate, you could risk the affiliate program reducing your commissions or blocking you from certain offers. 
How to Succeed in Affiliate Marketing as Beginner ?

If you have just joined a few affiliate marketing programs for beginners, you must tailor your strategy for maximizing your profits. However, there are some very common mistakes that new affiliate marketers make, which you may want to avoid.
Don't do The following mistakes as a Beginner:. 
Signing Up for Too Many Programs from the Start
While there's nothing wrong with setting up multiple income offers, you should know that joining several affiliate marketing programs for beginners could cause you more problems at the start.
When you attract traffic to your website, they will be able to gauge your knowledge of the product based on the content you produce. Thus, if you are promoting multiple products, it's highly likely you won't know each of them in detail. Also, are you really sure that you will be able to promote all of these products on your website?
Ideally, when starting out, choose one or two products, and test them out thoroughly. Then, you can create content that promotes the use of that product, including case studies. Once you start seeing your traffic move through the sales funnels and eventually converting, you can then start exploring other products. 
Not Testing The Products They Promote
Another common mistake that many new affiliates make is that they do not try out the product or service before they start promoting it. This ultimately creates a disconnect between the content they produce and what the audience is actually looking for. 
In order to produce authoritative content, you need to make sure that you try out the product or service yourself. If you have personally tested the product or service, you will automatically be able to write better content. Ultimately, your audience will start trusting your words, so if you decide to promote another product, they will happily buy it.
Many affiliate marketers who have a channel on YouTube often post reviews of products that they promote actively via affiliate links. By showing themselves using the product in normal life situations, they are able to generate a better response from their audience. 
More importantly, because you will have used the product yourself, you will be able to answer the questions posed by your audience in a much better manner. Remember, it's important that you present all the facts for your audience, as it's necessary for building a modicum of trust with your prospective customers. 
Affiliate Disclosures and Links
Affiliate disclosures must be added on your website if you are promoting affiliate products, as is required by the Federal Trade Commission and in various other markets too. You need to make sure that you add a proper affiliate disclosure on your website and also cloak affiliate links properly. 
Affiliate links are generally quite long and may seem suspicious for your audience when they hover their cursor over the anchor text. This could affect conversions, so it's important that you cloak your links properly and then weave them in the content. Most new affiliates are unaware of affiliate link cloaking and fail to add disclosures. 
More importantly, you should know that Google also requires affiliate websites to present disclosures and add the "sponsored" tag on affiliate links, so make sure you add those as well!
Not Using Different Lead Generation Strategies
If you are just starting out, it might be a wise idea to check out different lead generation tips and start working on building a strategy that best works for you. By generating leads through different sources, you could easily maximize conversions over time and generate higher commissions.
The number one reason why most affiliates give up in the early stages is that they simply fail to understand the numerous traffic sources. Producing quality content is one thing but you also need to know how to market your content. From organic search to different social media channels, it's important that you understand your traffic sources, and create comprehensive lead generation strategies that are relevant to your approach. 
You can market your content on popular social media platforms like Instagram, YouTube, Facebook, and even Twitter. You can also launch a blog to promote your content. 
Use Your Head and Not Your Heart – Data is the Truth
In the world of performance marketing and especially when it comes to affiliate marketing programs for beginners, data is the truth. What this means is whatever campaigns you run or channels you choose to use, you must track everything and understand the analytical data. Decisions must be made based on data and not on a gut feel. Data tells you what is working and what is not.